3.11.2016
Changes in Lunawood Sales Organisation
Lunawood is growing. Due to increased production capacity and sales personnel, we have made internal changes in our sales organization to be able to serve you even better in the future.
We have divided our sales into two sales teams. The team leaders are Mr. Sami Kivistö, Sales & Marketing Director and Mr. Janne J Heikkinen, Sales Director. Both are members of Lunawood management team.
Mr. Kivistö and Mr. Heikkinen have divided the sales responsibility in Europe.
Furthermore Mr. Kivistö is responsible for Asia, Australia and our growing new markets China and USA. Mr. Kivistö is also responsible for our global marketing and brand building activities.
In addition to European responsibility Mr. Heikkinen is responsible for Finland, Russia, Turkey and Middle East.
More information: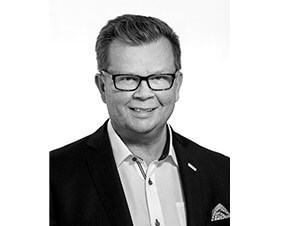 Arto Halonen
CEO
+358 40 823 2877
arto.halonen[at]lunawood.com