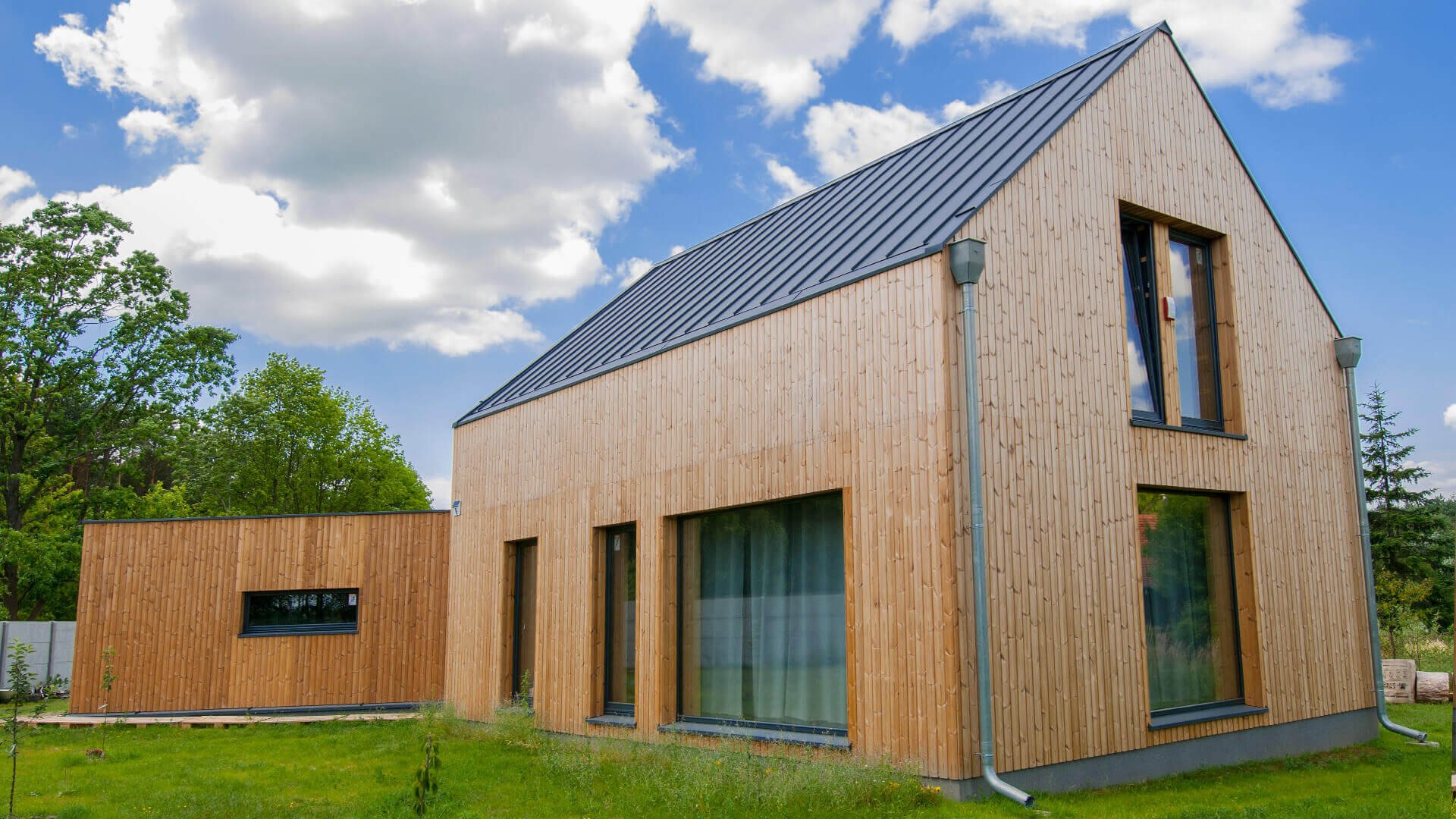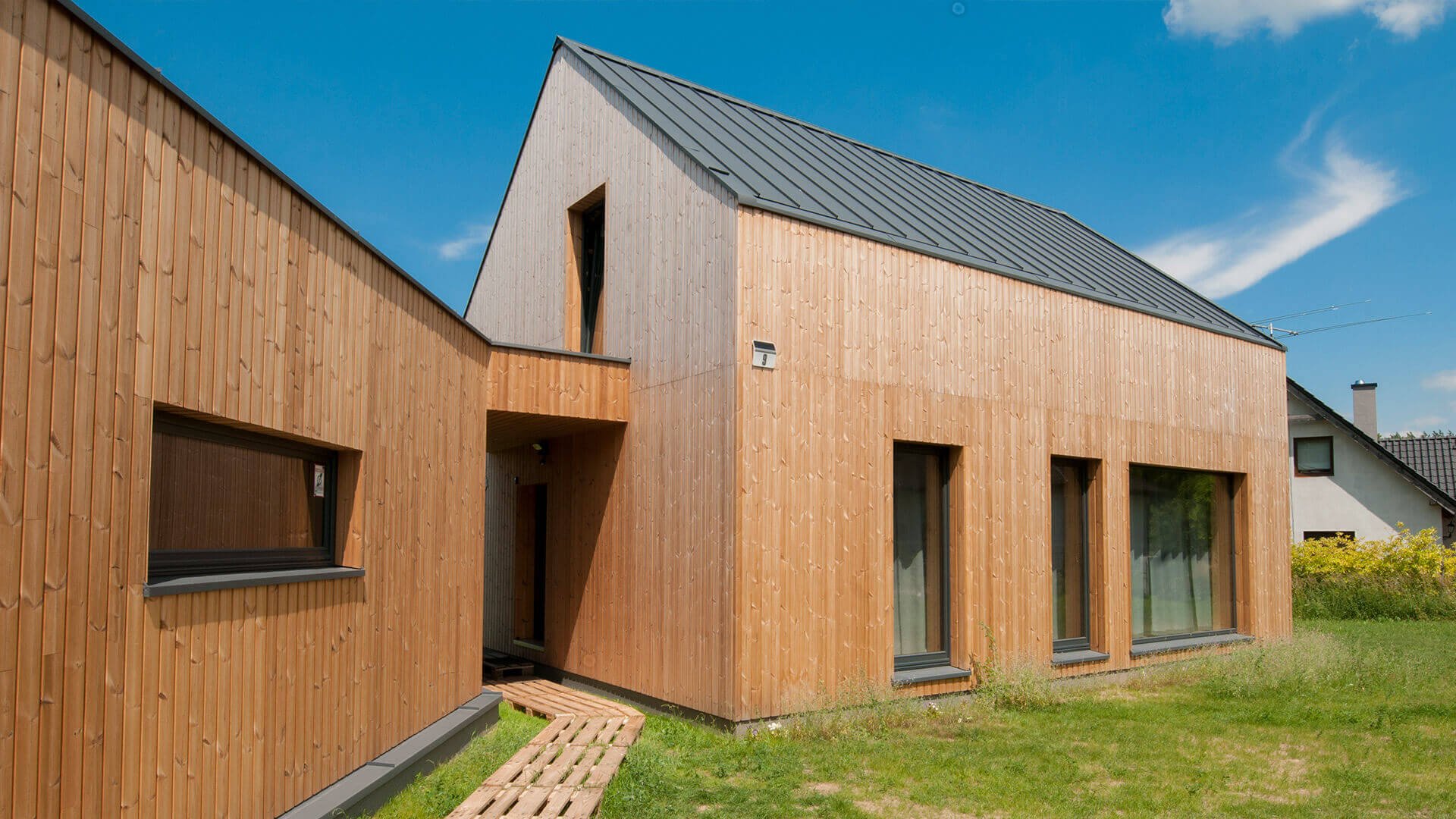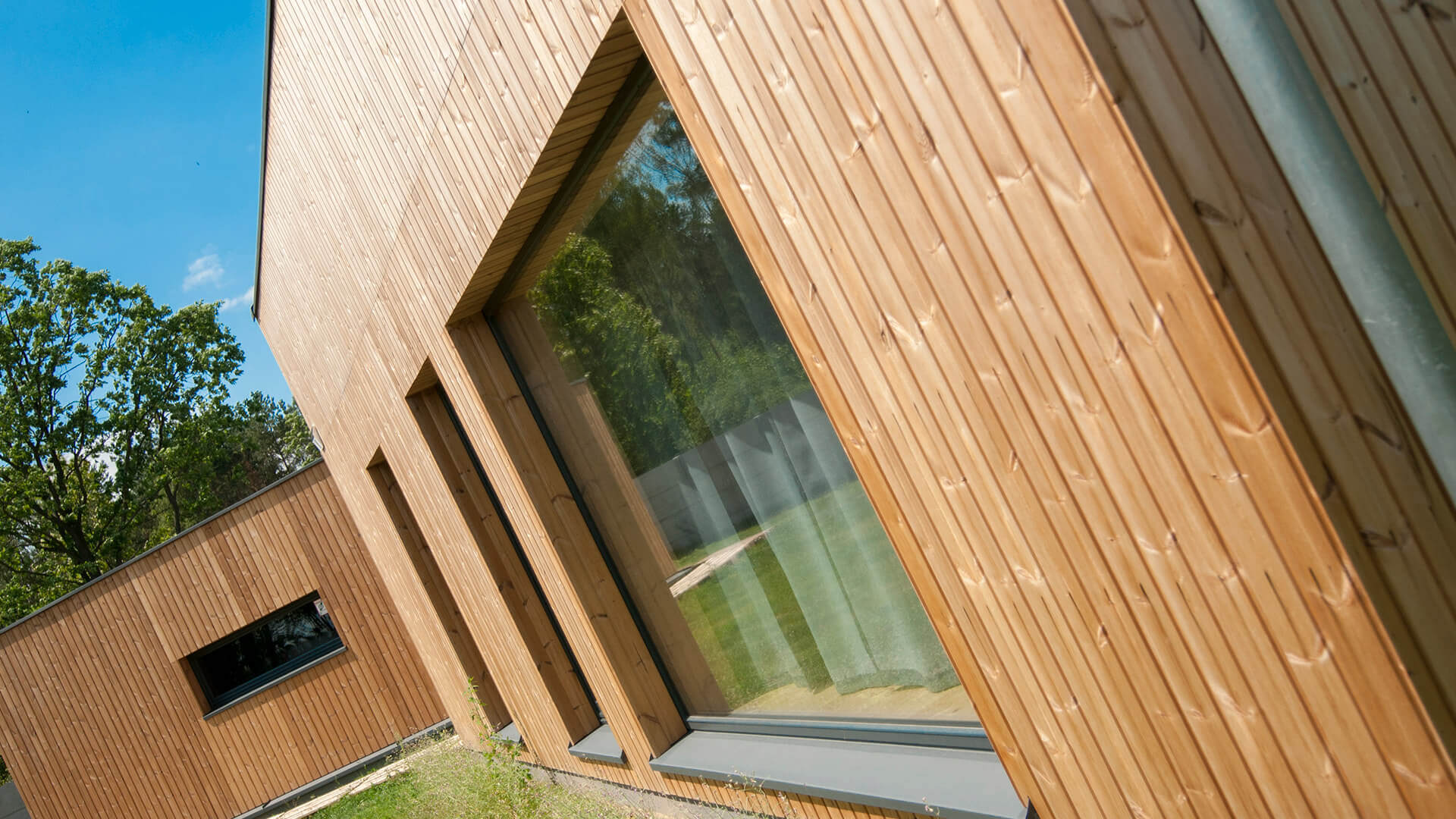 Ecological Passive House, Poland
Here is what can arise when lovers of wood and nature meet.
Polish architects Przemek Kaczkowski and Ola Targonska were provided with exceptional wood to make their dream come true! An unusual home arose from their passion, determination and love for wood. House – barn – an extraordinary barn, which is in fact an ecological passive house with modern parameters and a cozy interior. Ola and Przemek decided to have Thermowood facade due its natural beauty, dimensional stability and  weather endurance.
Thermally modified wood cladding is vertically installed and gives the barn very simple feature.