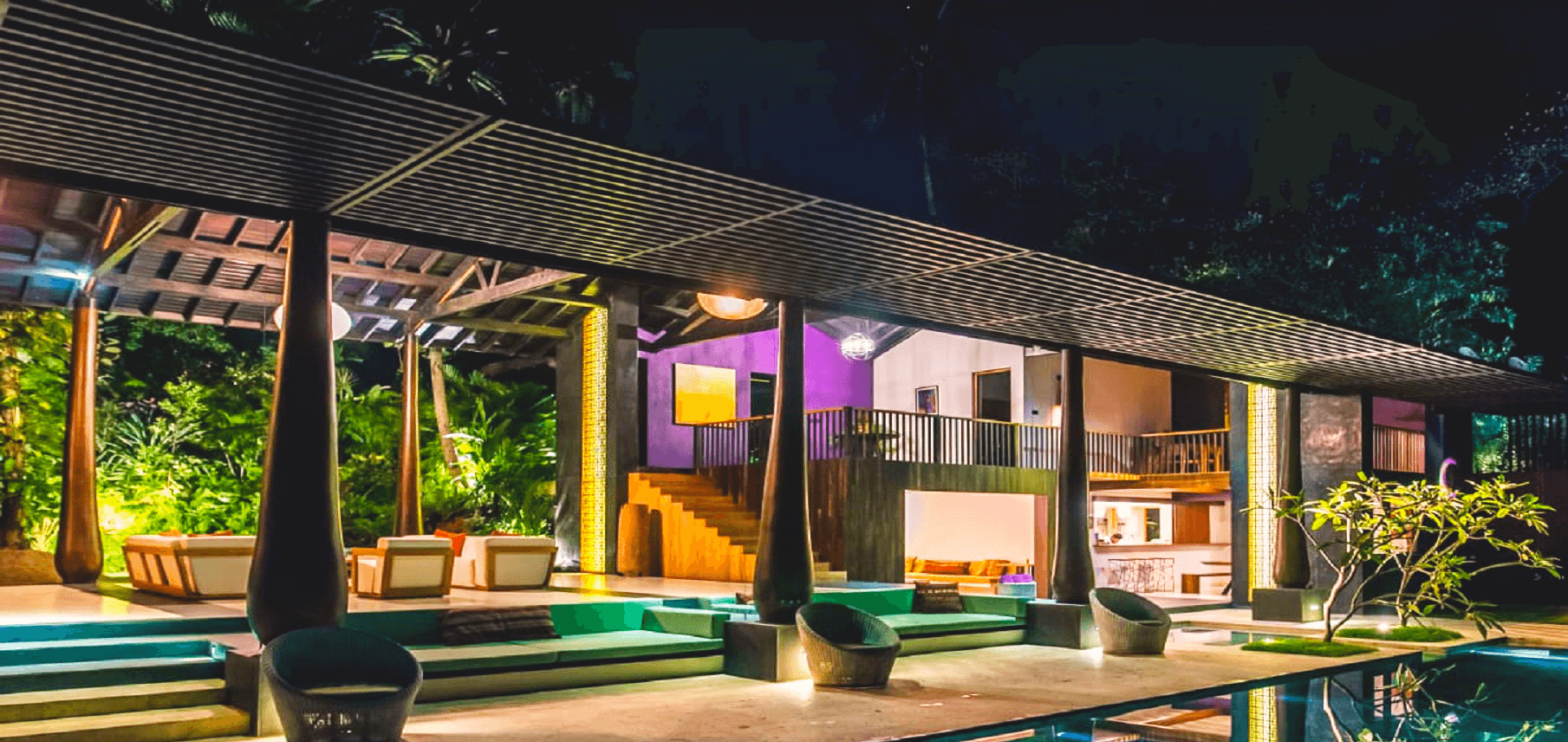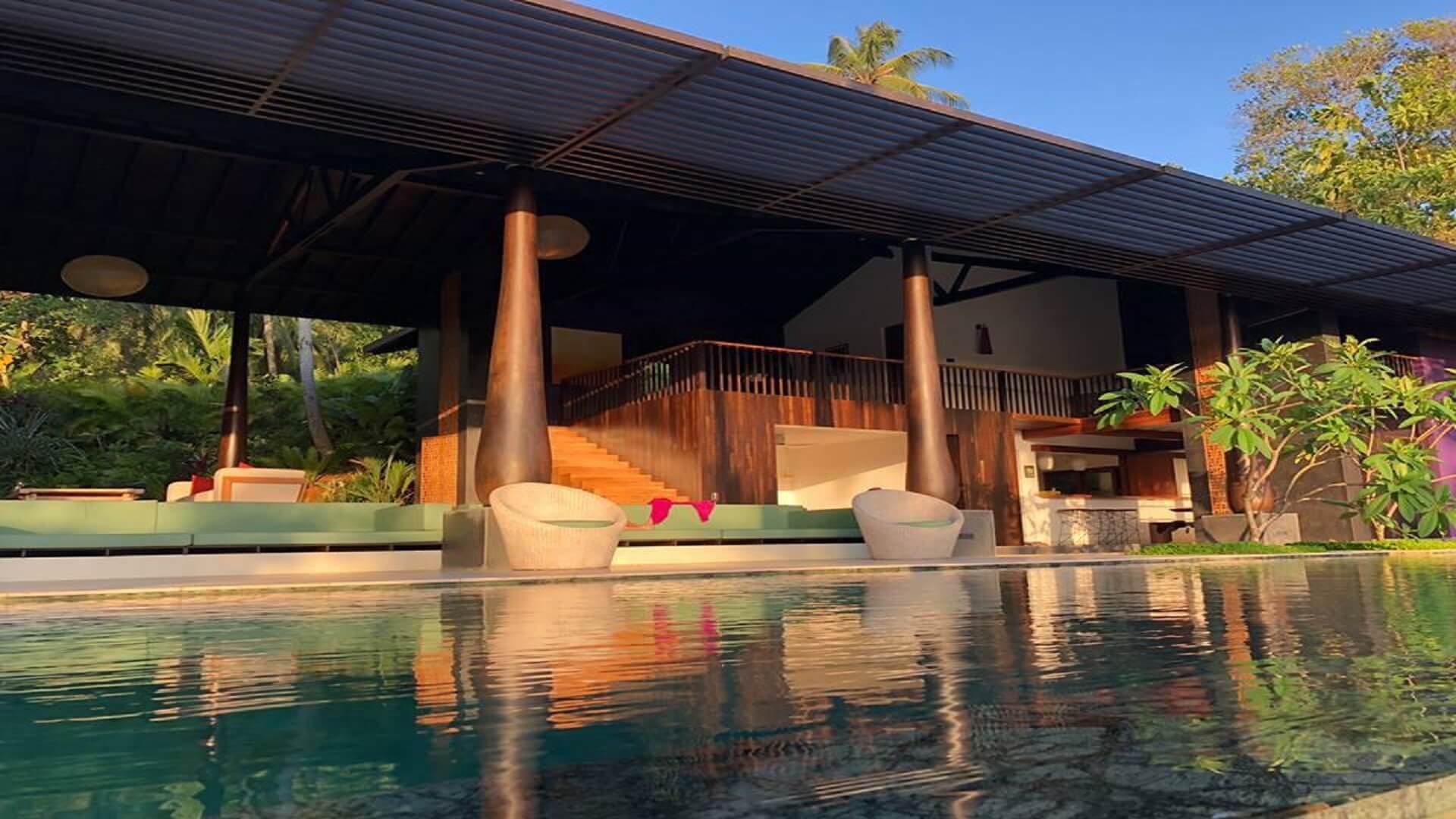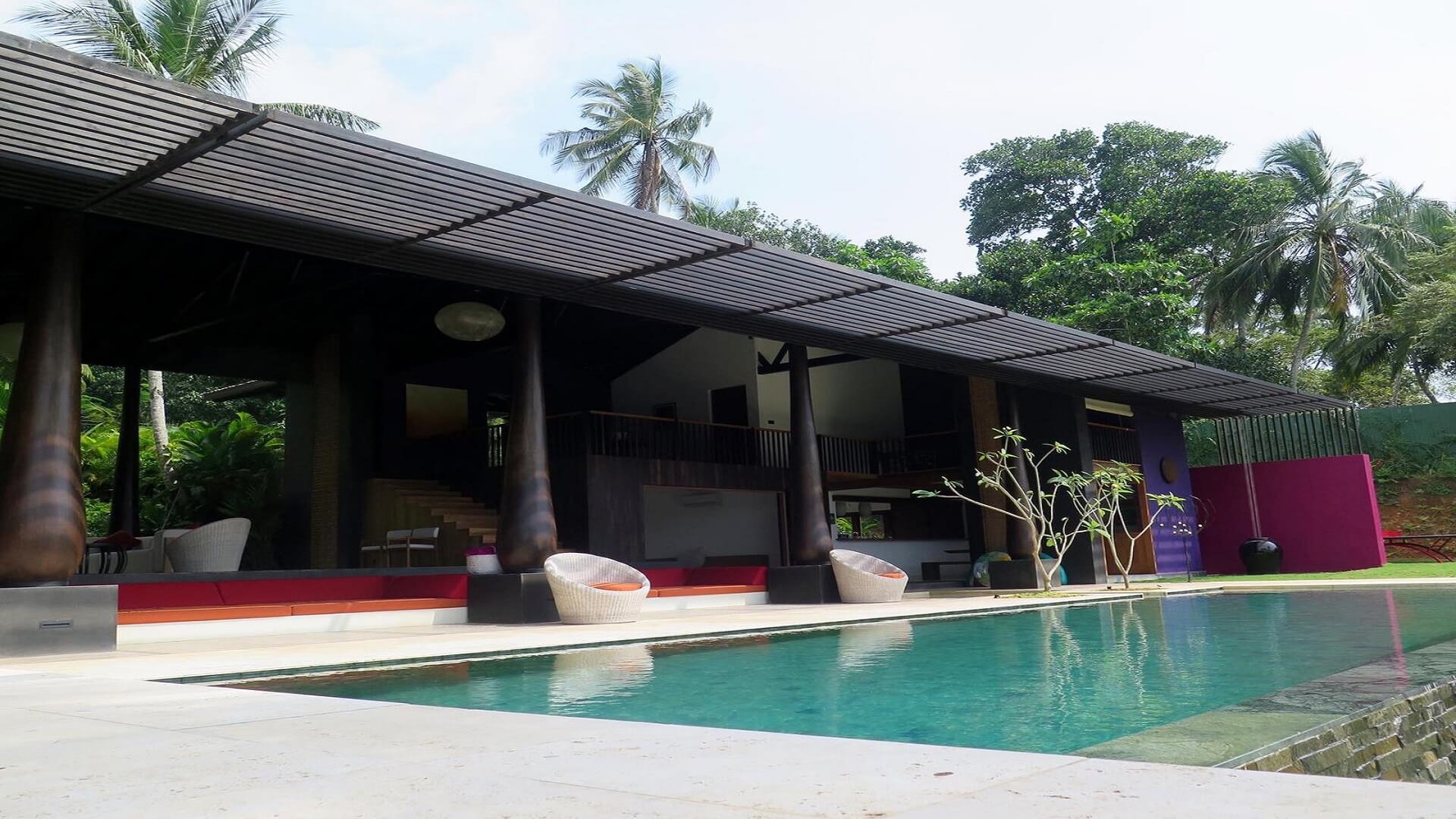 Villa Wambatu Sri Lankassa
This resort, located  in Unawatuna, Sri Lanka, is fun and light-hearted in its conception, and bold in its design.
This resort is the most ideal holiday home. Lunawood Thermowood stained solar shades join this canopy with an enormous roof supported by colossal Palmyra palm trees.
Lunawood Thermowood solar shades allow for a stunning look and serene shade with an elegant view of the landscape garden. Lunawood Thermowood solar shades are dimensionally stable and contain excellent weather endurance, making it most ideal for humid climates as found in Sri Lanka.