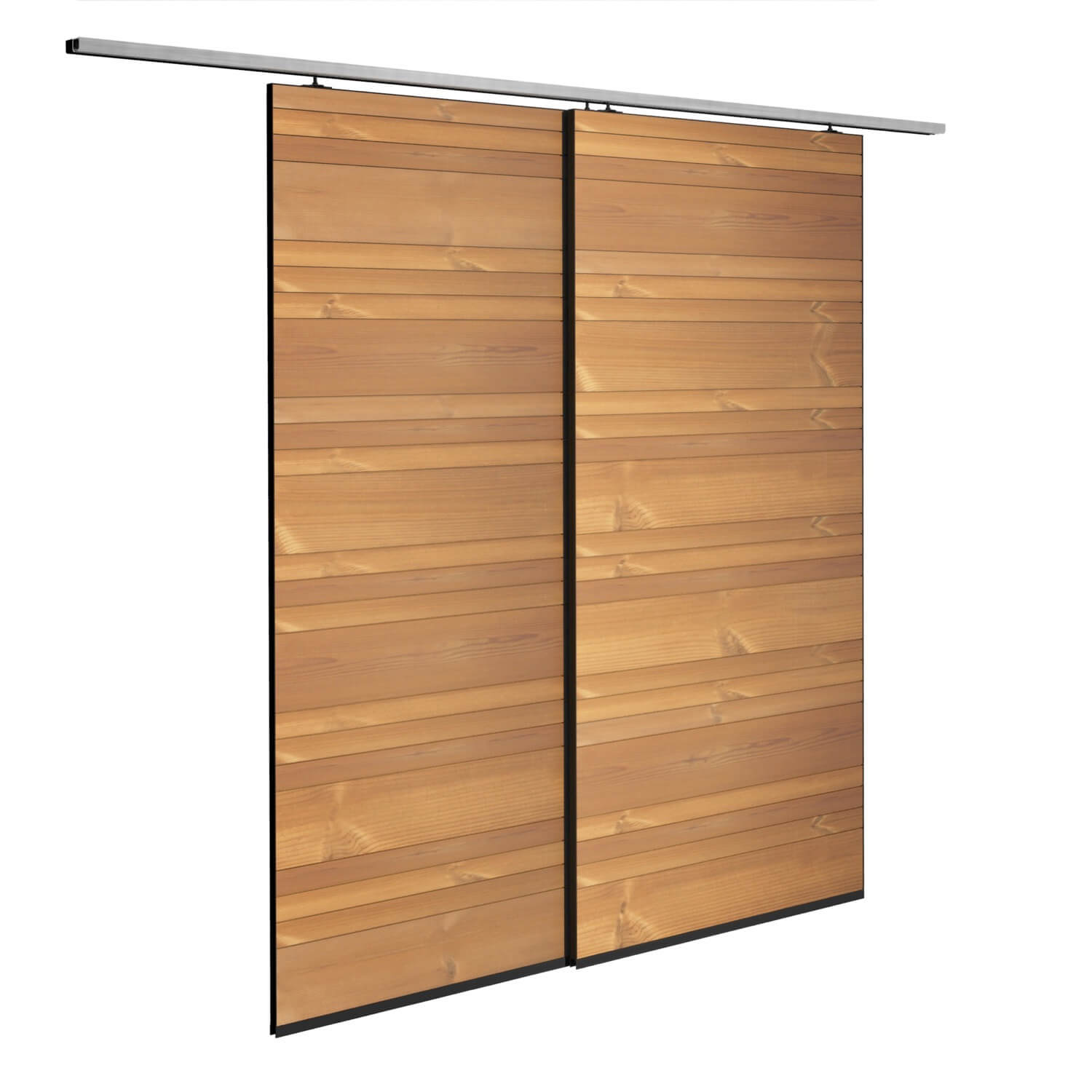 24.2.2015
Lunawood Develops New and Exciting End Uses for Thermowood in Solar Shades
Lunawood will present new prototypes of solar shades made from thermowood, which it will showcase at the leading world trade fair for roller shutters, doors, and sun-protection systems, to be held in Stuttgart, Germany, on 24–28 February.
'The solar shades are widely used in private houses and public buildings in Southern and Central Europe. Our intention is to find industrial manufacturers at the fair to act as our co-operation partners for production of solar shade systems made of our thermally enhanced Scandinavian pine, also known as thermowood,' says Sami Kivistö, Sales Director of Lunawood.
The solar shades made from thermowood have been designed by well-known Finnish designer Jaana Karell, who is excited about the eco-friendliness, stability, and durability of thermowood as a material.
Karell says: 'Lunawood's thermowood is an excellent material for solar shades, which are used outdoors, as it is an ecologically sound, weatherproof, durable, and extremely stable material. The beautiful brown colour of thermowood brings warmth alongside the grey shades that are so commonplace in architecture nowadays.'
Running gears, rails, and other mechanisms by Helaform Ltd, a partner of Lunawood, have been used in the solar shades. The shade consists of a metal frame with a beautiful, easily maintained thermowood element set at its centre. The system offers a ready-to-use total solution for solar shade use.
Lunawood thermowood is made from solid knotted Scandinavian pine and is produced naturally by means of only high temperatures and steam. The solar shades have been designed to match the overall look of the building, and Lunawood also offers thermowood products for exterior cladding, terraces, and fences, along with other elements.
More information: