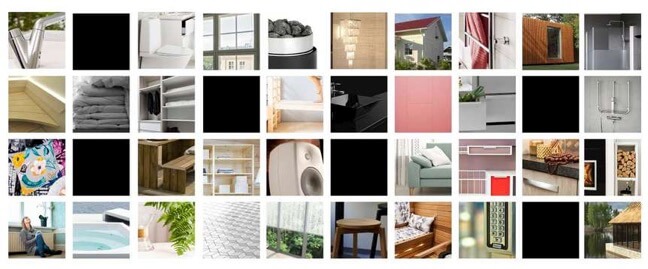 12.8.2016
Lunawood at Habitare-fair in Helsinki
Habitare 2016 is less than a month away. The largest Finnish design event will be held for the 27th time in Messukeskus (Helsinki Expo Center) 7.-11.9.2016.
The Association for Finnish Work is showcasing a project called KOTI (home) at the fair. This project gathers together over 60 Finnish companies and the outcome is almost 400 m² of products exhibited as a conceptual cross-section of design from Finland. Lunawood thermowood is impressively on show. "All things Finnish and most importantly our great domestic strength, the Finnish Forest, is at the core of all that we do. Quality of our products and the soul of our company derive from that. We want to support all things Finnish and Finnish work. KOTI-project is an excellent opportunity to remind the design world of our roots and help to elevate Finnish design and industrial manufacturing to a new level," says Jaana Karell, designer at Lunawood.
At KOTI you will get an opportunity to take a closer look at the durable and beautiful Lunawood thermowood. Our smooth surfaced decking product (26X140 mm) with Profix fast clip fastening is a timeless and classic choice. Our solar shades and parallelograms (42X42 mm) are suitable for many uses and different types of applications.
Welcome to KOTI!
KOTI: 360 m² – over 60 Finnish companies – a unique combination located at the heart of AHEAD-area, right by the main aisle.
www.habitare.fi    –    www.suomalainentyo.fi
More information: