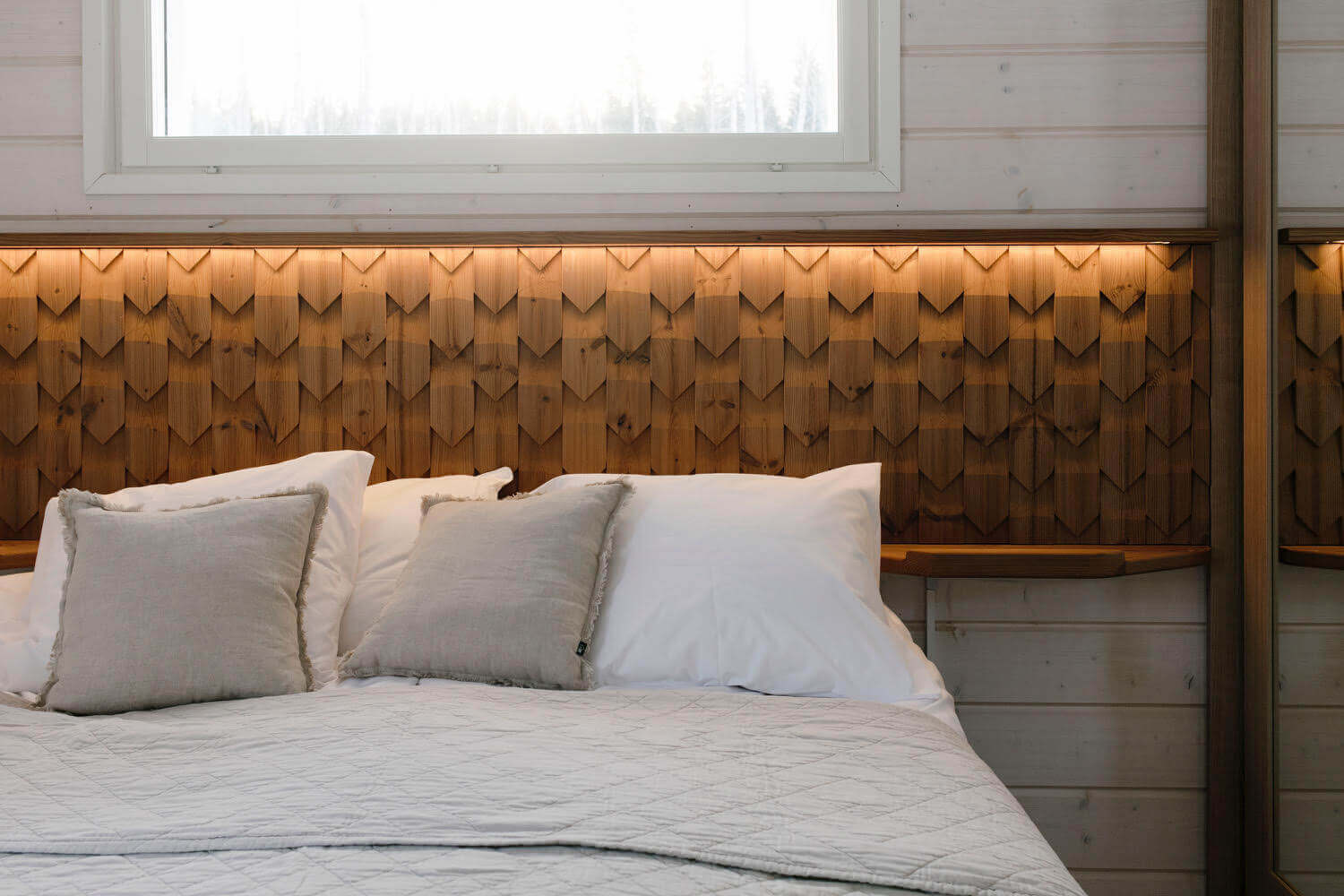 16.3.2017
Stunning new 3D wooden surfaces with Lunawood's Thermowood
Jukola Industries is an innovative Finnish production company, which develops and produces 3D wood textures, patterns and graphics. Combined with premium quality Lunawood Thermowood we can offer new innovative Themowood products to our global sales and distribution partners. Lunawood and Jukola cooperation is worldwide exclusive when Thermally Modified Timber is used with Jukola patented profiling.
Jukola 3D wooden surfaces are composed of specially machined, yet conventional wooden profile boards, which can be applied infinitely to the interior as well as to the exterior. This allows a simple and quick installation with an enormous variety of combinations of the diverse textures and patterns.
Jukola 3D textures suit modern and traditional style surfaces in private and public houses, hotels, restaurants and offices. Non-toxic, VOC- and resin free Lunawood Thermowood is a perfect choice for interiors and it also has sound absorbing qualities.
The Lunawood Jukola Portfolio has 6 beautiful textures. By combining Lunawood with Jukola you can realize individual design for interior surfaces and exterior facades. Natural wood with unique outlook creates a cosy and memorable atmosphere.
"Together with Jukola we will get closer to building professionals and architects. We can now offer value added Themowood products with a touch of luxury. This wooden cladding is totally different than other claddings and will for sure be remembered like a monument", says Mr. Arto Halonen, Lunawood CEO.
"Lunawood is the leading Thermowood manufacturer with a wide and professional global sales network. We rely on Lunawood's expertise to promote and sell our unique 3D technology and design in combination with the best Thermowood raw material", says Jouni Lehmonen, Jukola Managing Director.
Jukola product advantages:
Impressive 3D surface with many texture variations
Can be combined with flat Thermowood profile
For interior and outdoor surfaces
Patented production technique
Resin free and non-toxic
Learn more about  Jukola textures:
www.lunawood.com/product-category/interior/
More information: