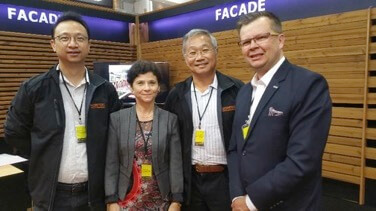 13.5.2016
Lunawood Thermowood Taking on Thailand
Architect'16 – The ASEAN's Largest Building Technology Expo was held in Bangkok Thailand at the end of April. This traditional expo aimed to promote architectural professionals was held for the 30th time. Once again the organizers created a marketplace where suppliers and customers of the construction and building industries were able to meet and mingle. The expo also gathered together a great number of foreign exhibitors – 250 companies out of a total of 1000 exhibitors. Among them RMT Logistic Co. Ltd a Lunawood importer for Thailand that hosted a joint stand with Lunawood.
"The ASEAN countries and the entire Asian market is of great interest to us at Lunawood – our thermowood makes for a great alternative for traditional hardwood in this demanding climate," says Lunawood CEO Arto Halonen. Area Manager – APAK, Florence Pignot-Hämäläinen agrees: "Events like this are important for us to showcase our high-quality products and make ourselves known."
This event attracted a wide range of professionals from architects and designers to developers and hotel and resort owners to name a few. The overall feeling about this event was very positive: "Lunawood products sparked great interest among the visitors, it's now up to us to generate this into sales," says Eng Khiam from RMT Logistic Co. Ltd.
More information: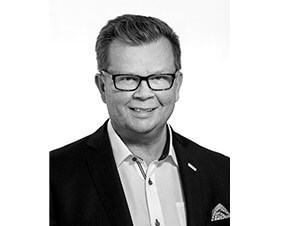 Arto Halonen
CEO
+358 40 823 2877
arto.halonen[at]lunawood.com