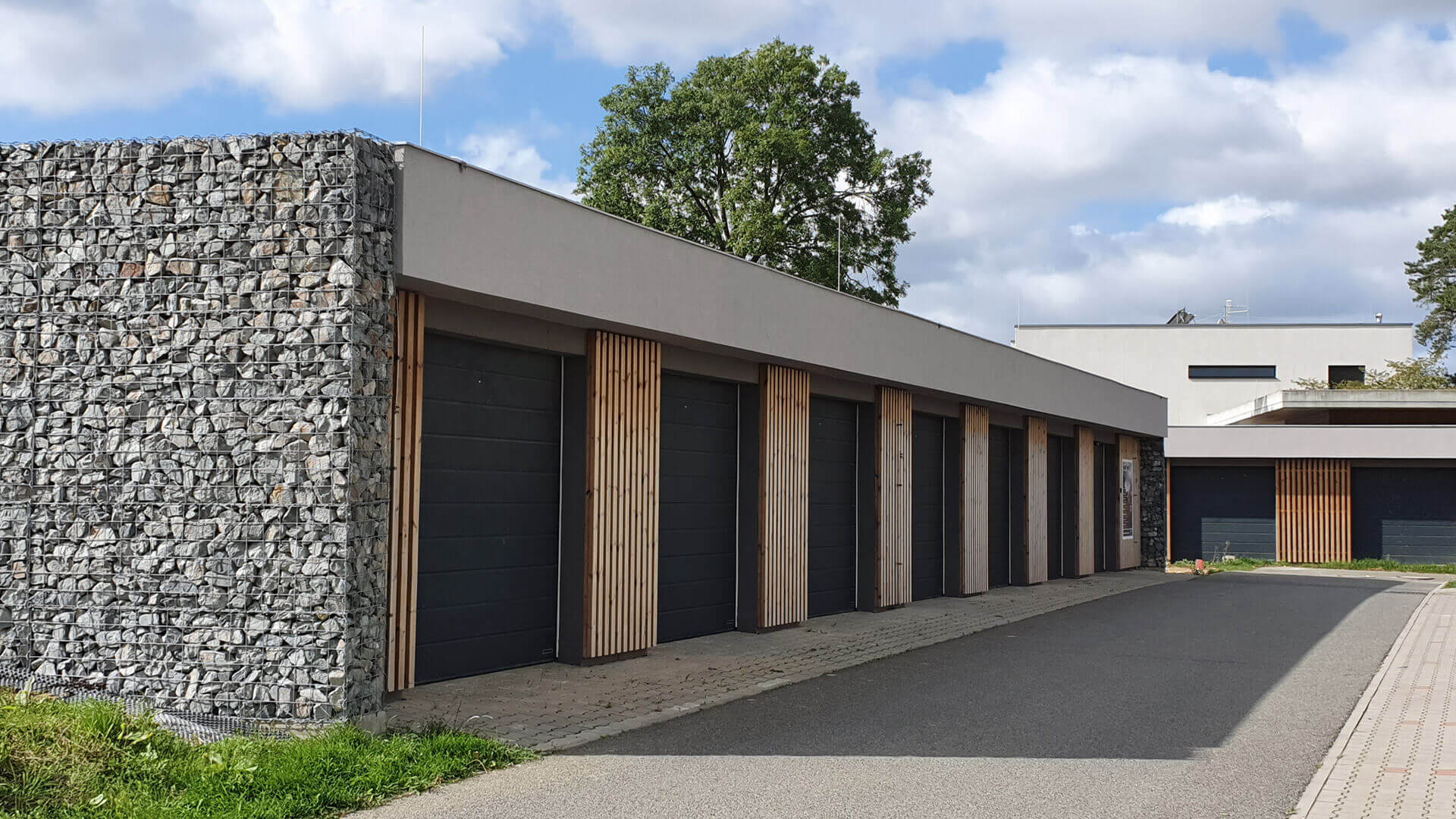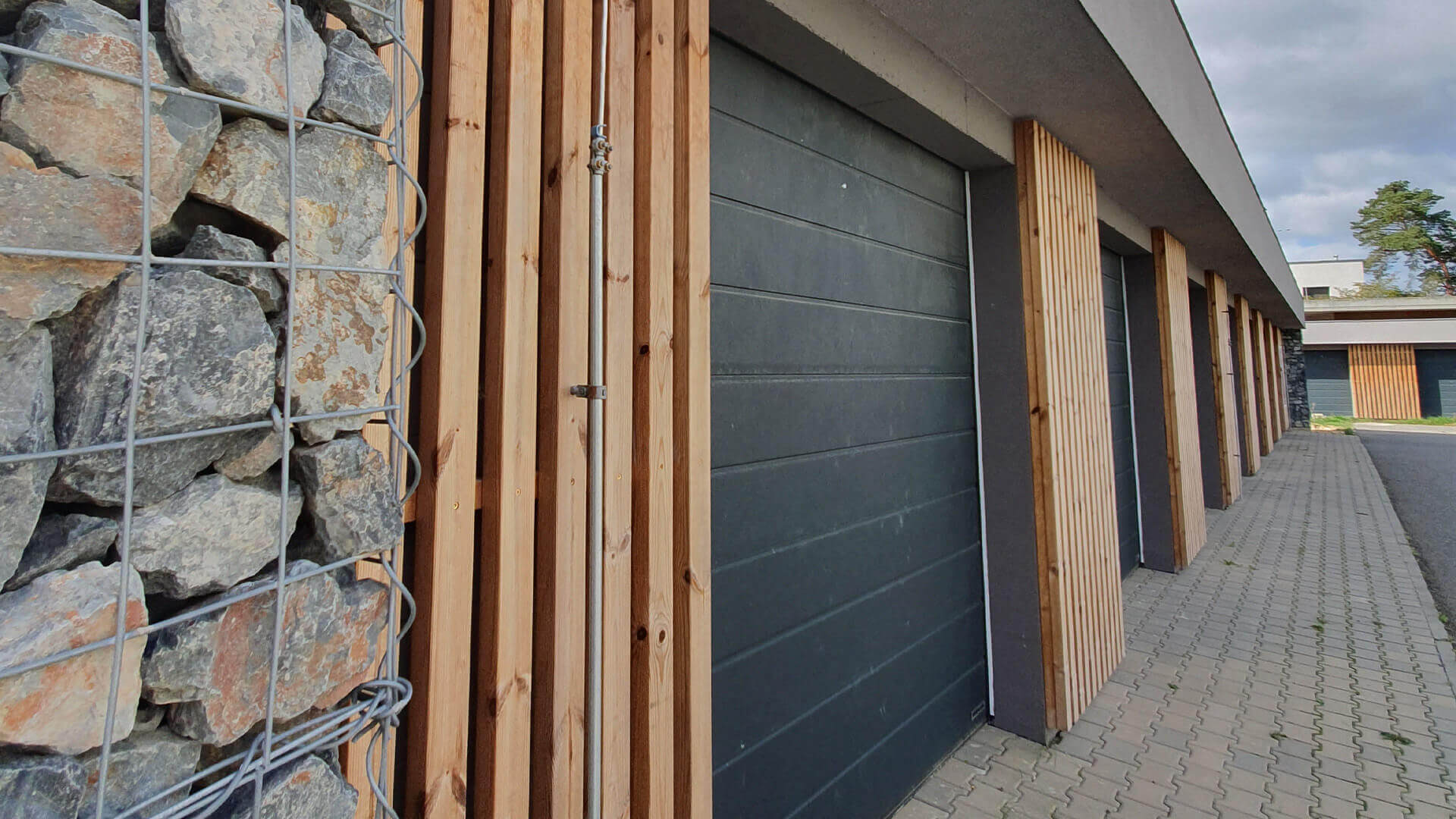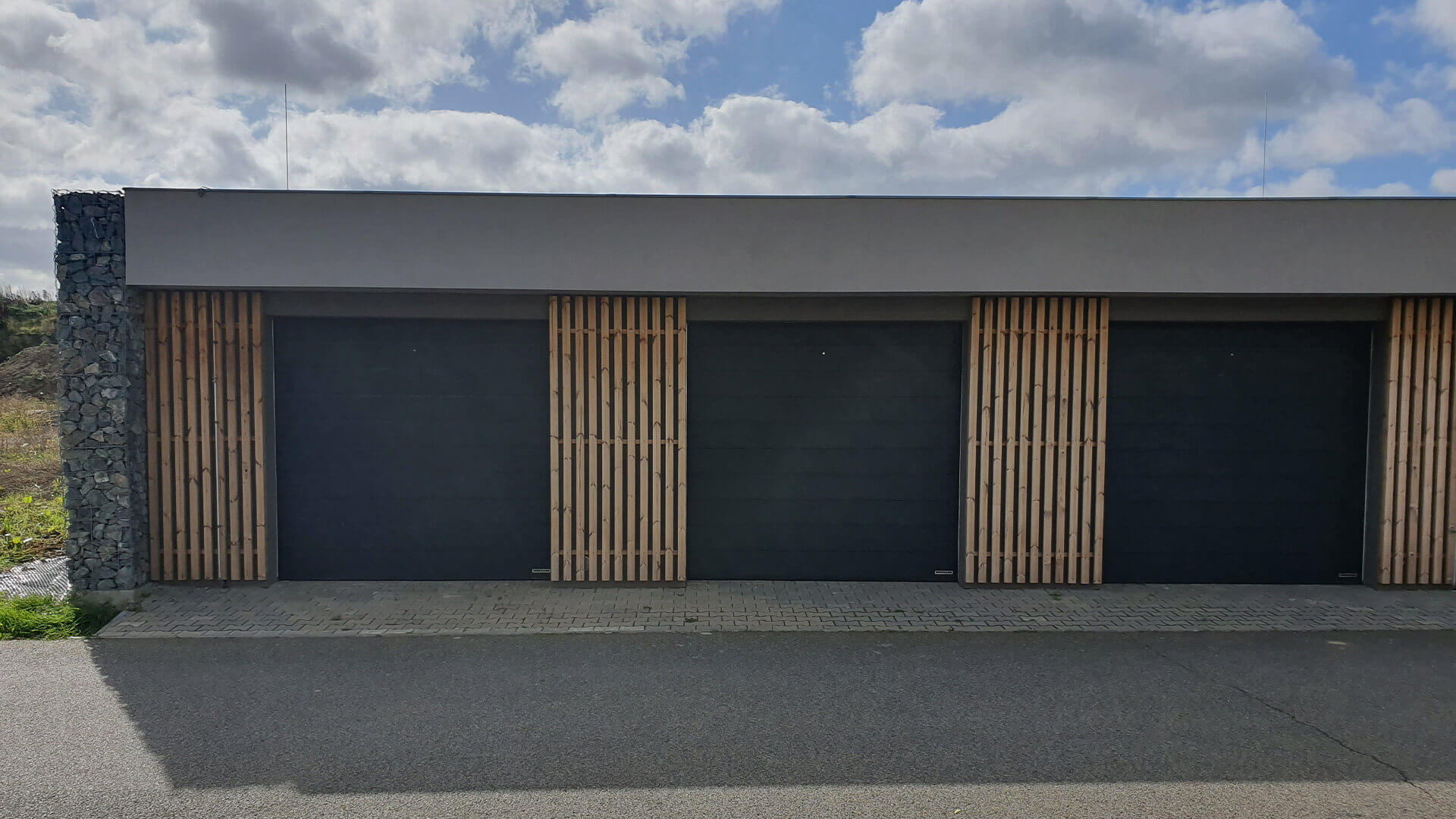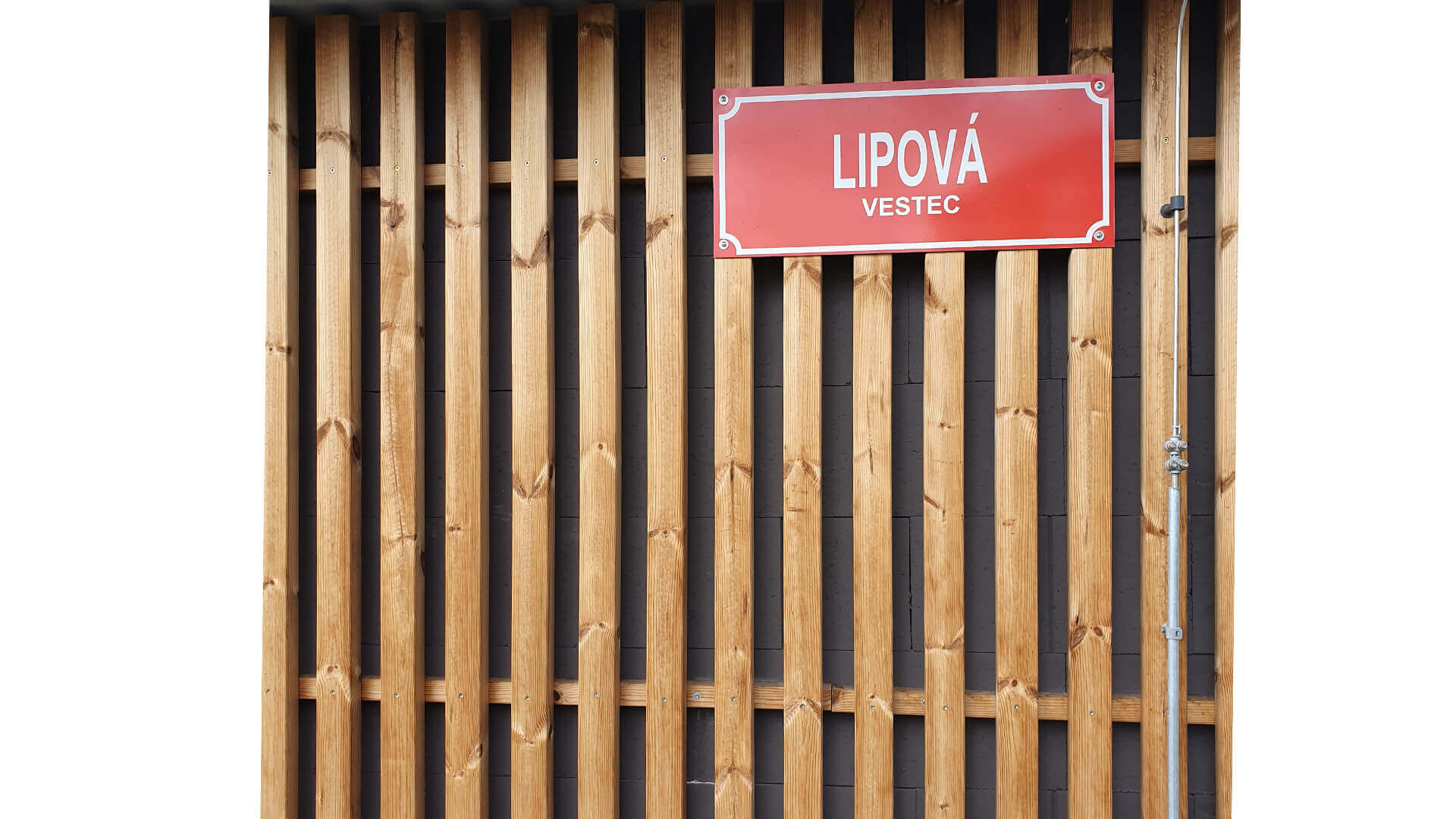 Modern garage, Czech Republic
Lunawood Thermowood suitable for distinctive features, like effect walls.  In this garage in Czech Republic Lunawood Thermowood solar shade profiles soften the appearance and make the facade look visually more interesting. Thermowood is a modern architectural material and the combination with glass, concrete or steel and stones, like in this project, creates a contemporary, but natural finish.
The beautiful brown colour of Thermowood  naturally weathers over time to beautiful silver-gray patina, if the wood is left untreated with pigmented and UV-protected wood oil.