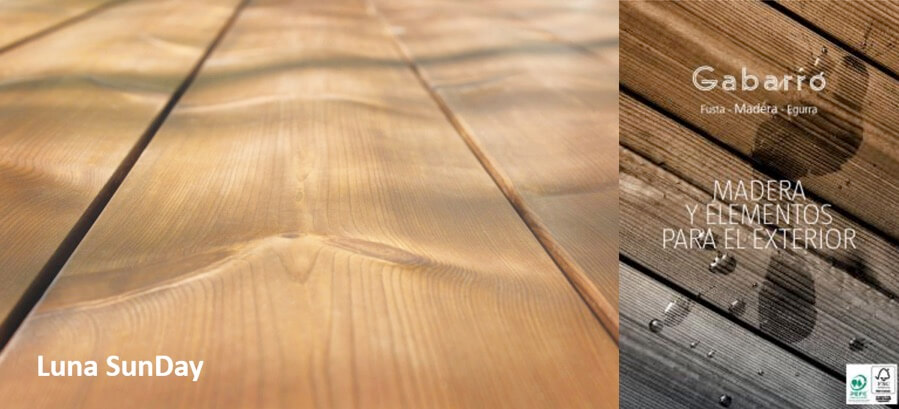 5.2.2016
Premium Decking Goes to Spain – Luna SunDay by Lunawood on Show in Valencia
Gabarró, one of Spain's leading companies in wood distribution and a long time Lunawood partner, presented its extensive product range at the 2016 edition of the Maderalia fair held 2.-5.2.2016 in Valencia, Spain.
Among the products presented was the Lunawood flag ship deck – Luna SunDay. It is a perfect choice if you are looking for something special and new to increase your living space around your home. Luna SunDay has a wavy shape that feels lovely beneath your feet and fits perfectly to the surrounding nature. The dimension is robust being 40 mm thick on the center and 185 mm wide.
The decking is factory oiled so there is no need for immediate surface treatment. Due to the width and special hidden Profix installation clip fastening is quick and easy.
When looking for the "Ferrari" of decking – choose Luna SunDay!
More information: