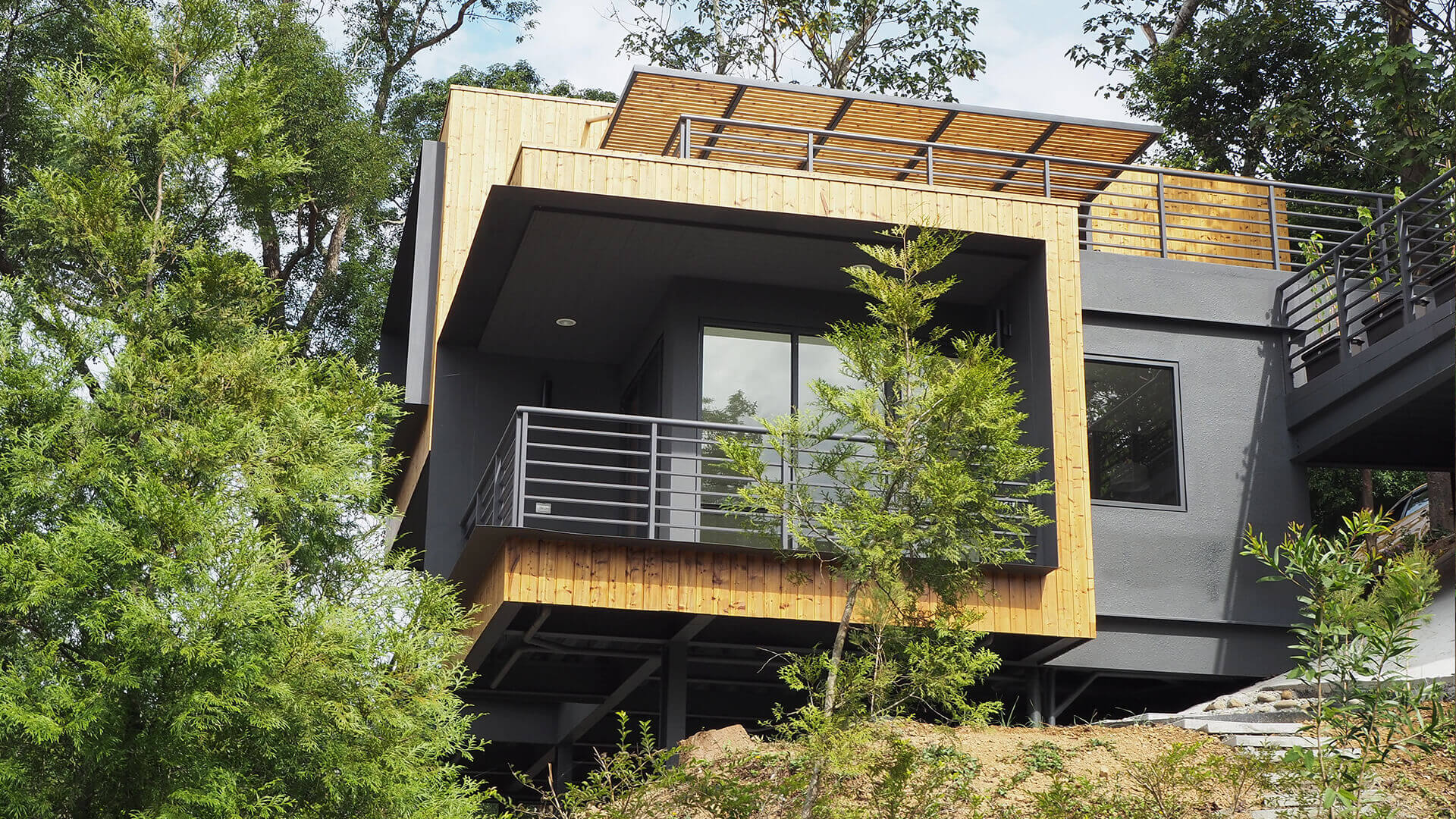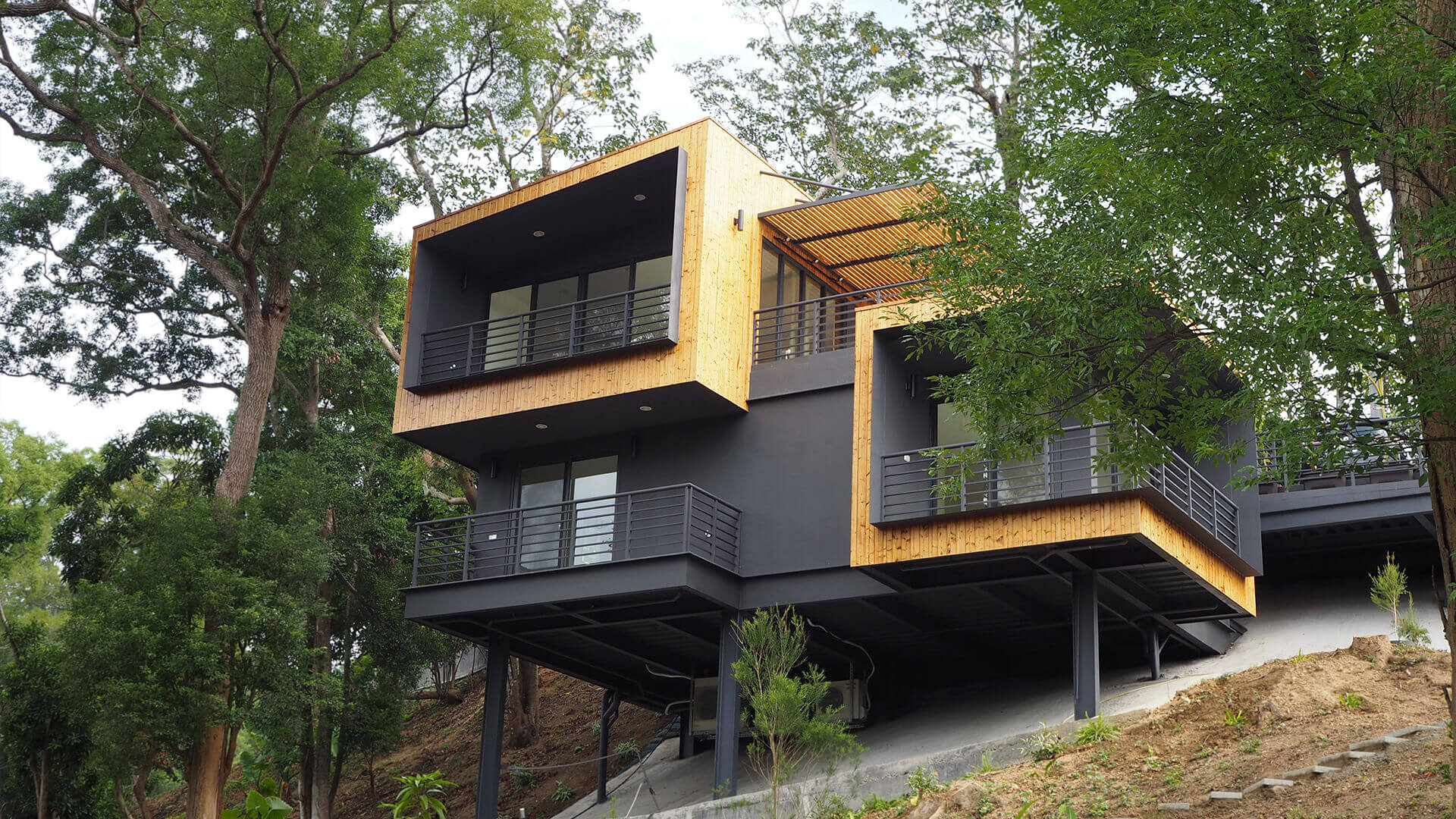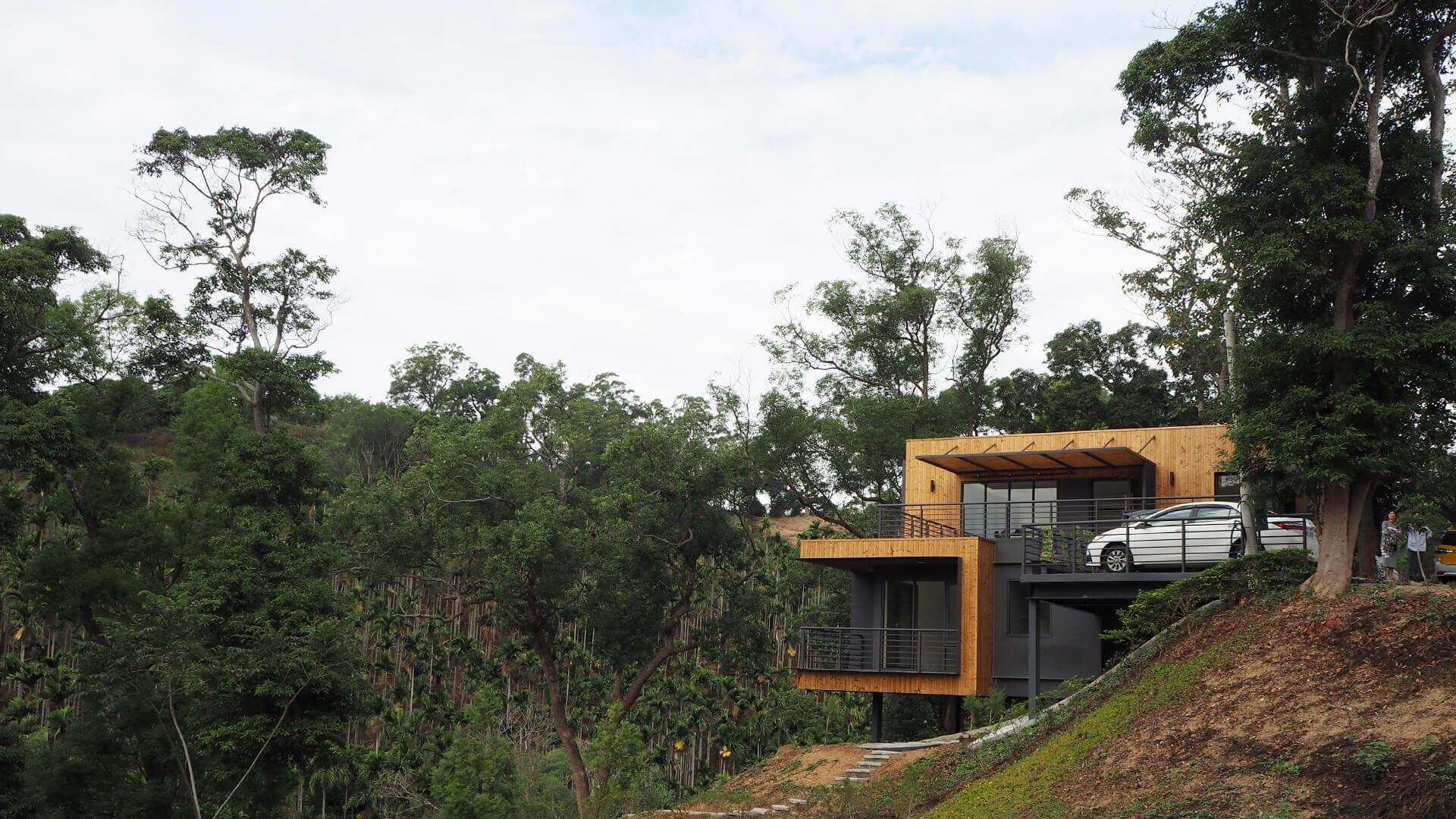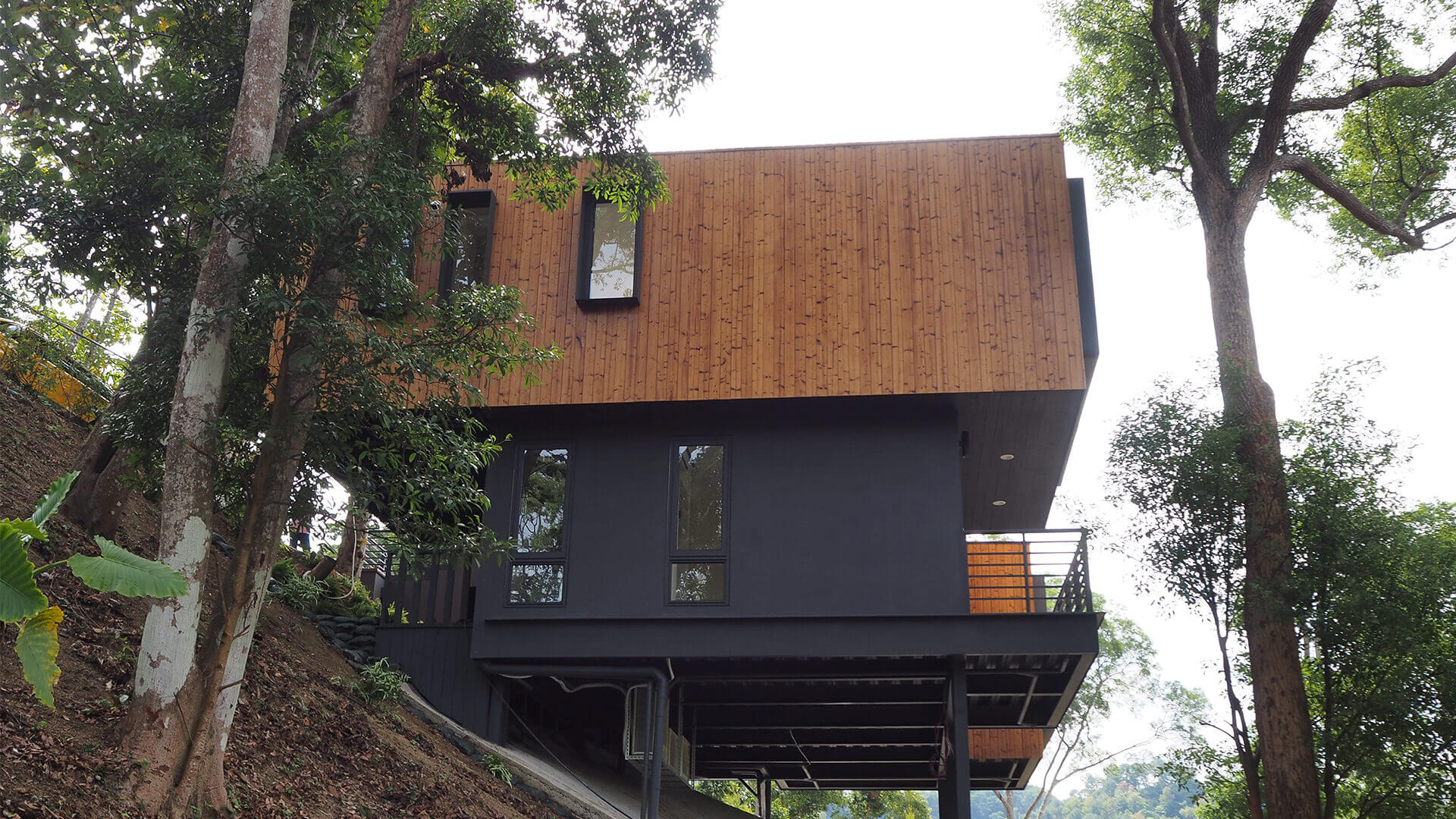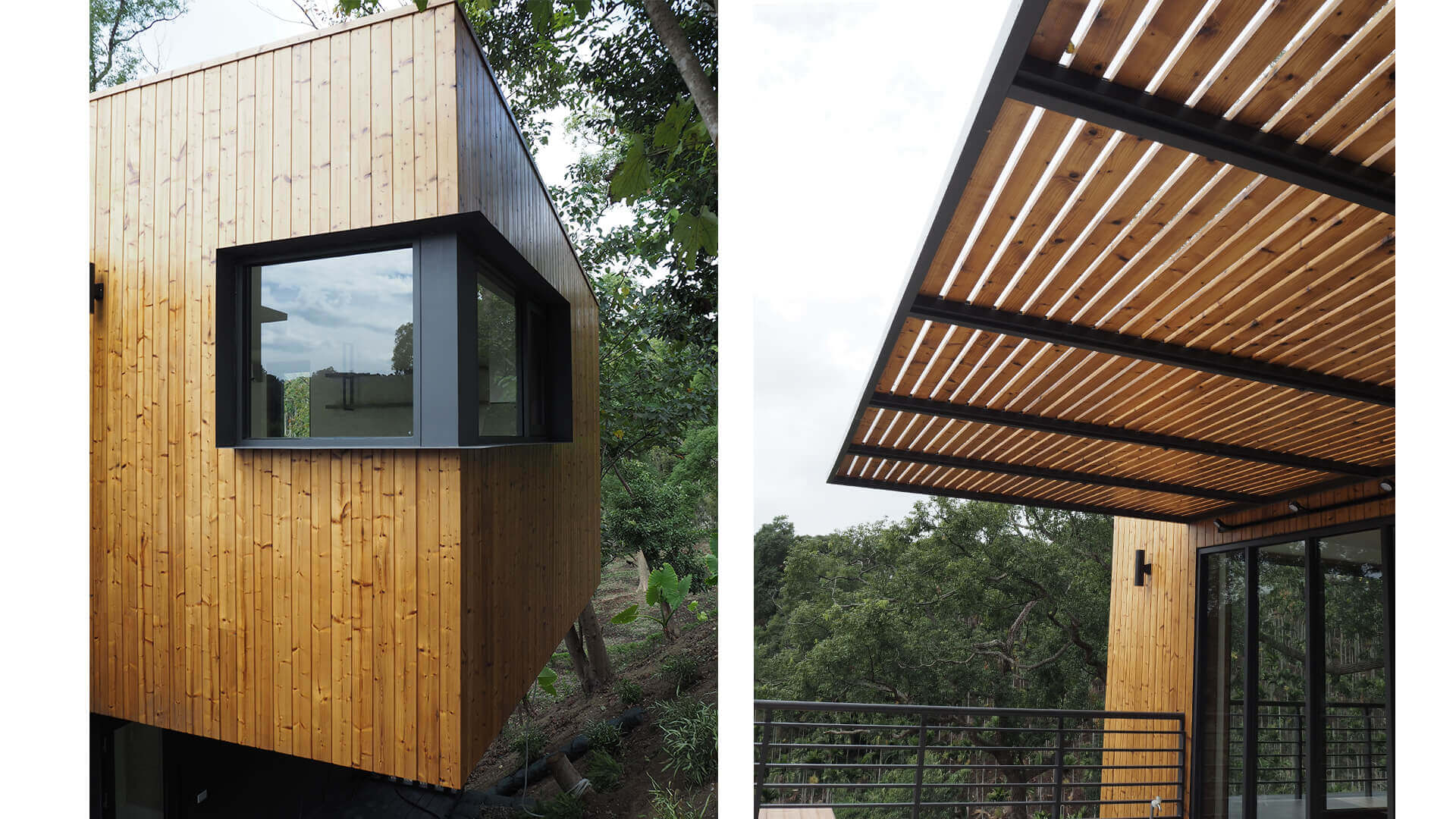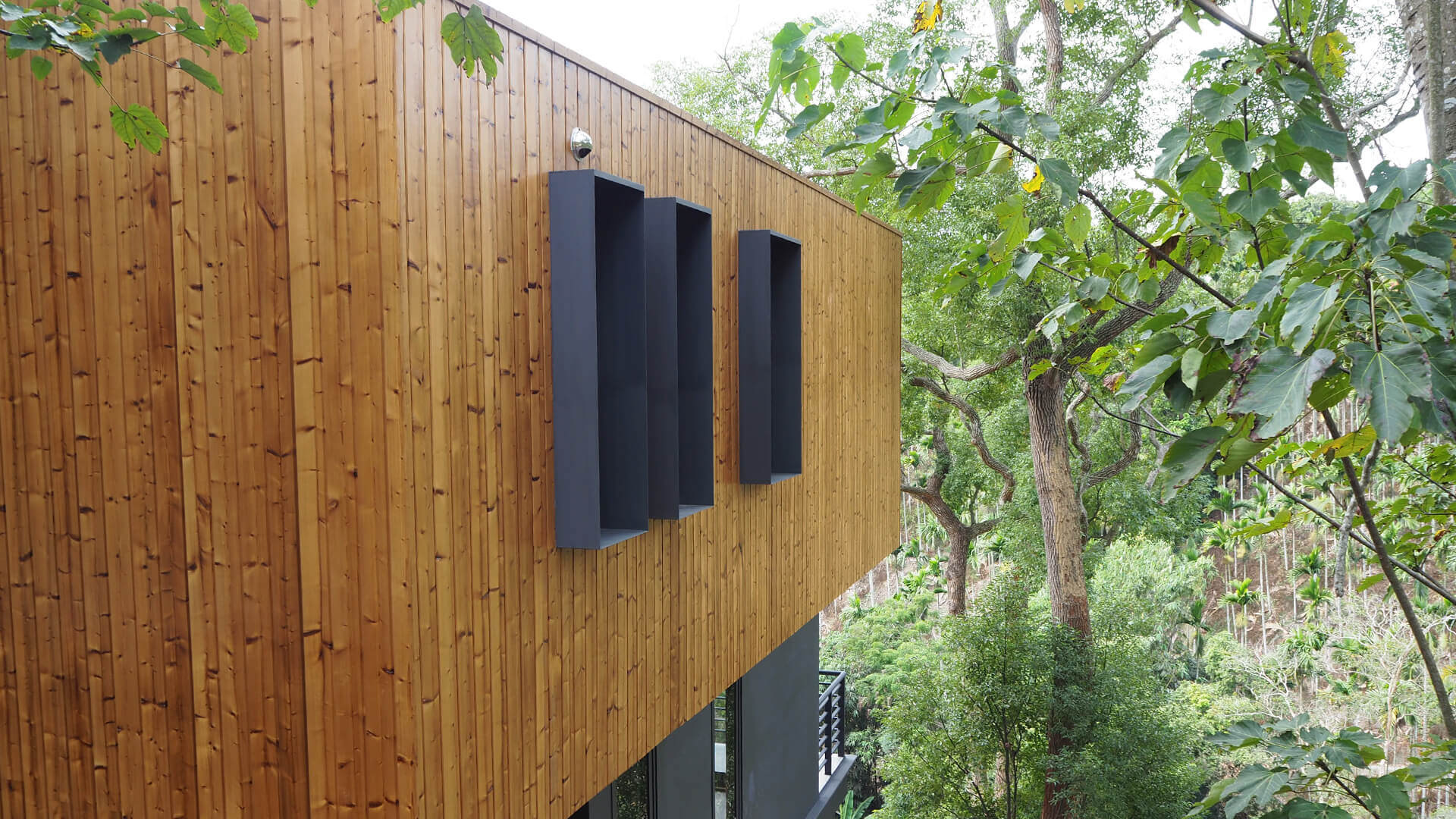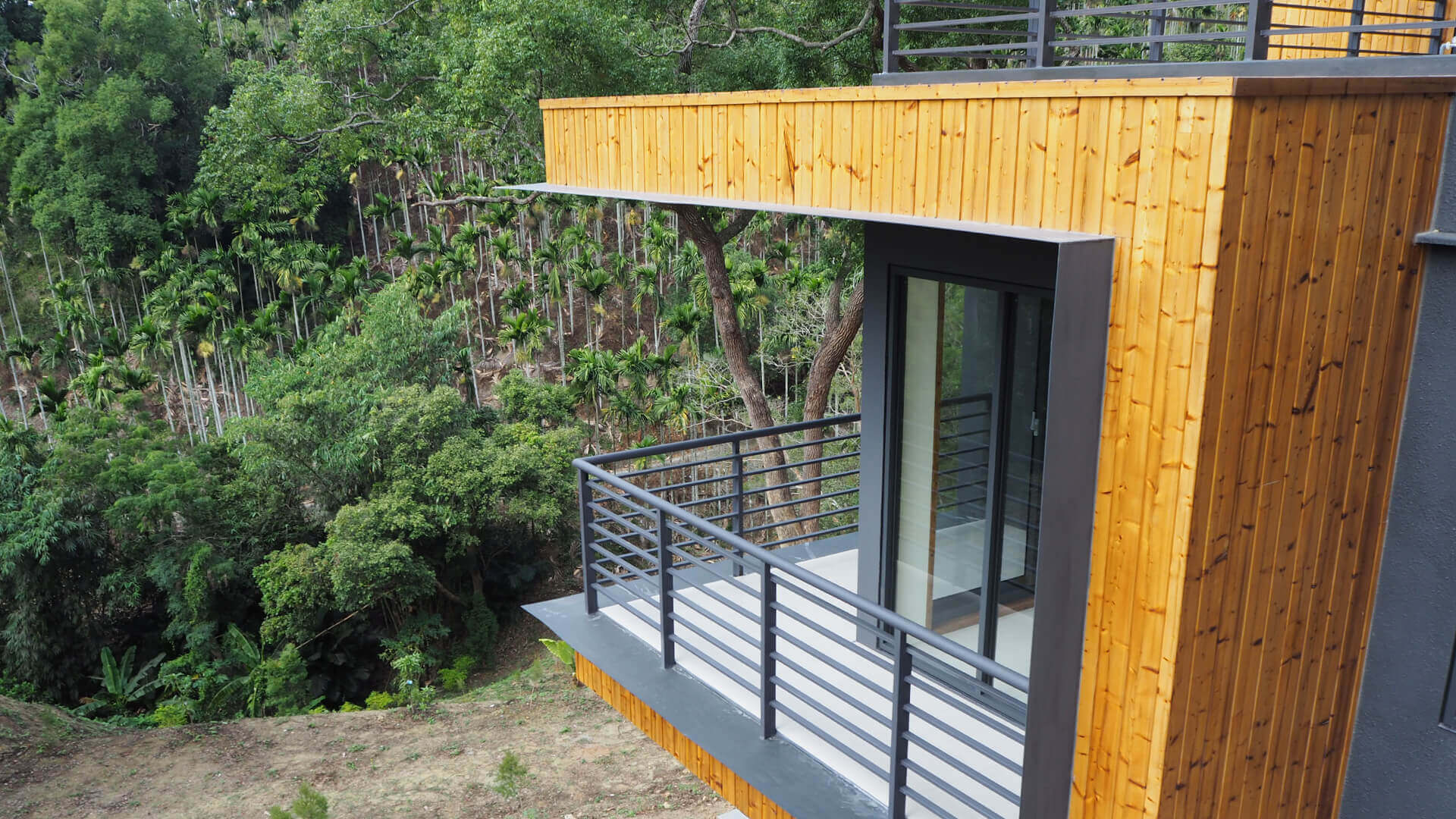 Private House Taiwan
An organic private house perching among the trees. Complete with Lunawood thermowood façade and ceiling, this outwardly fascinating design blends in seamlessly with its surrounding nature, offering weatherproof solutions for the best of comforts.
Thermowood is a weatherproof solution which keeps the home comfortable warm in winter and cool in summer.