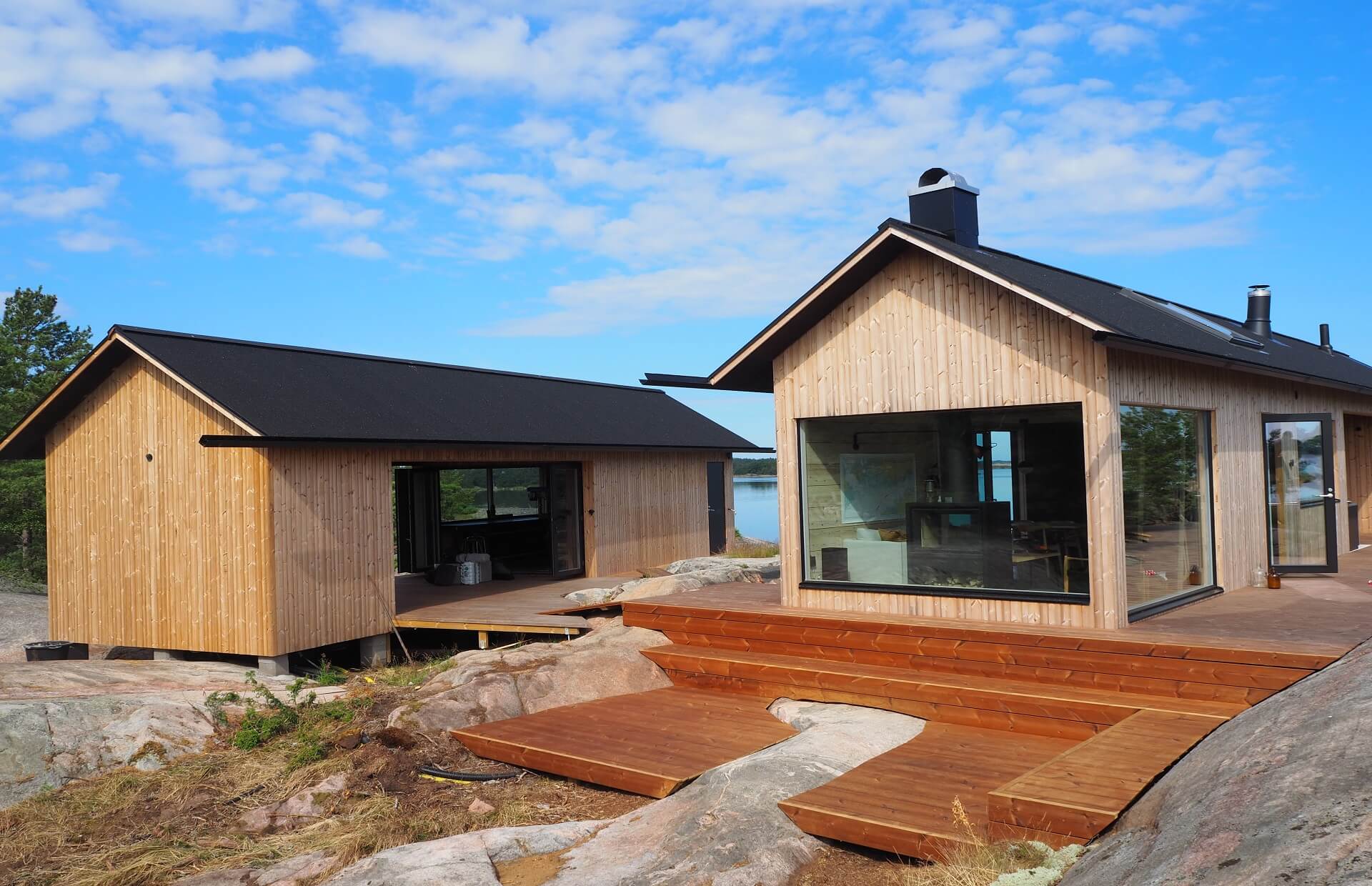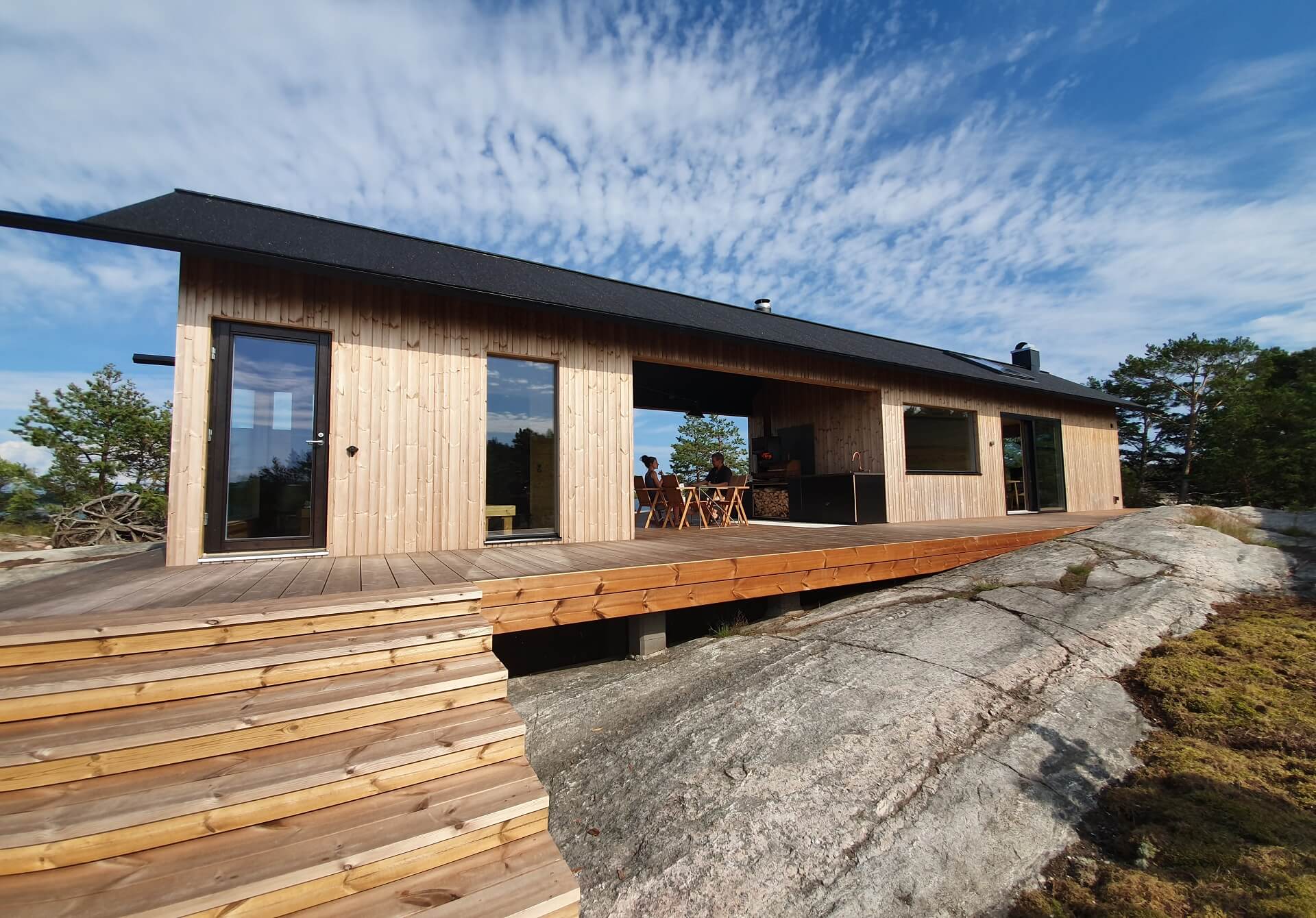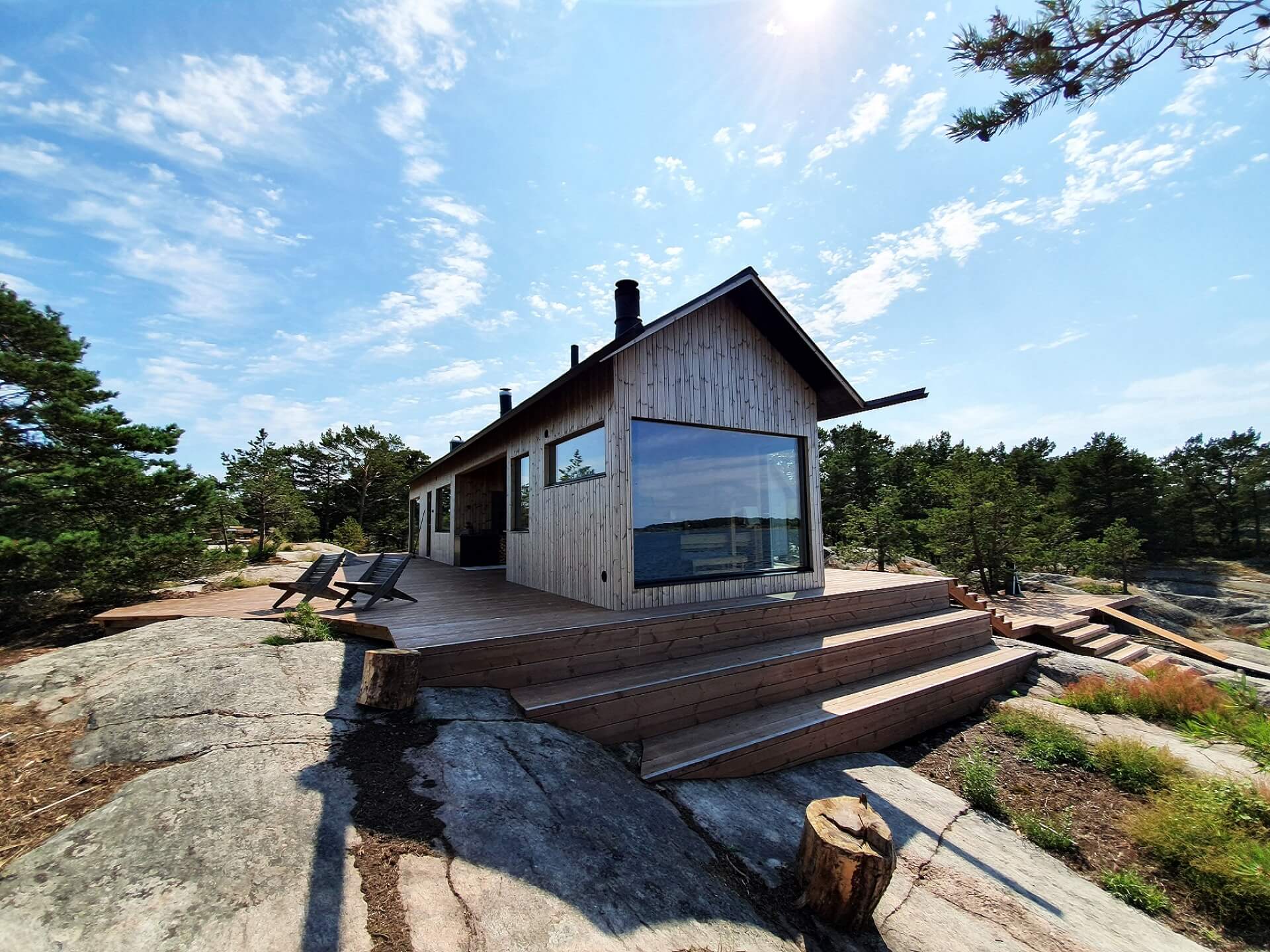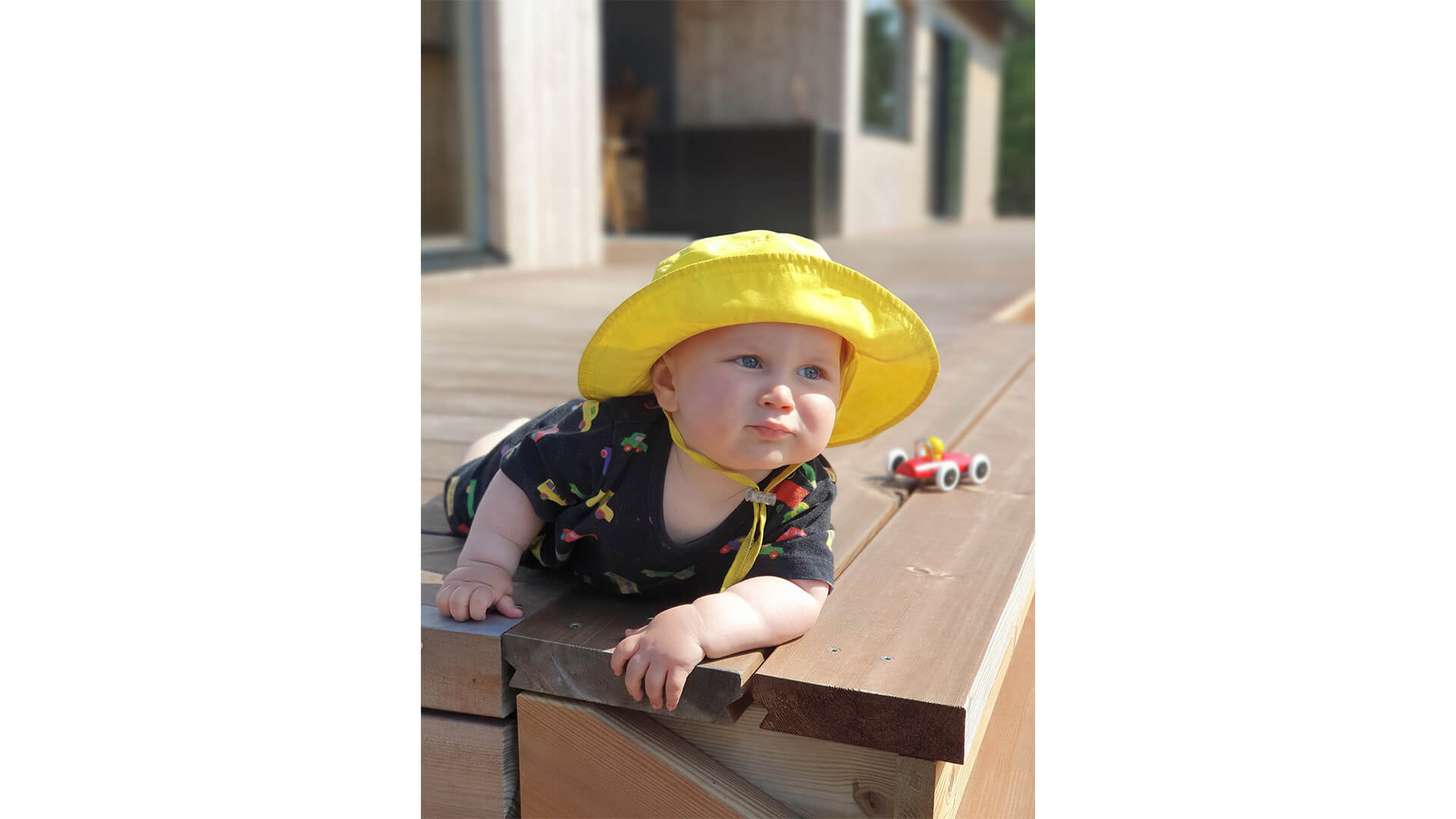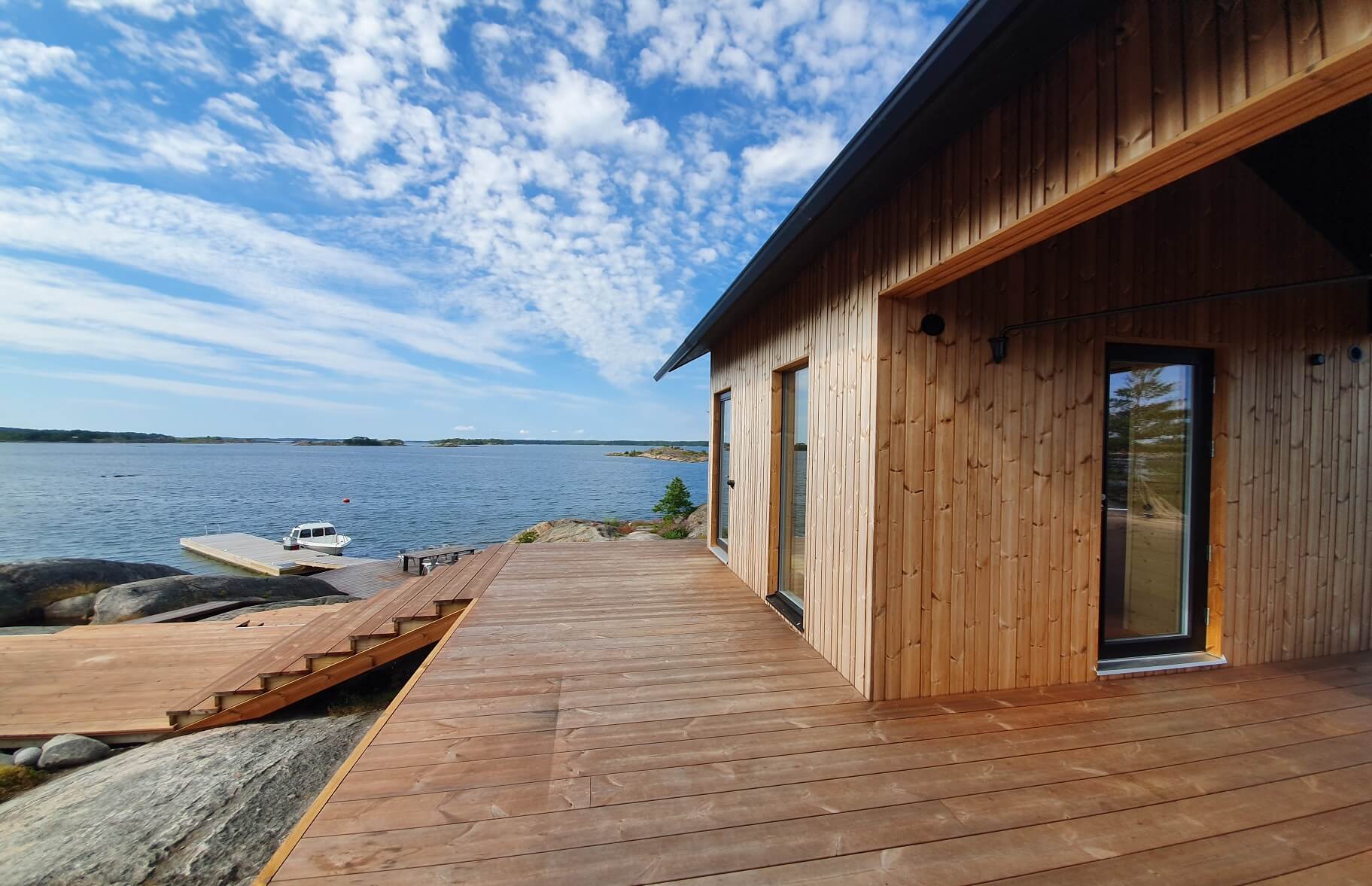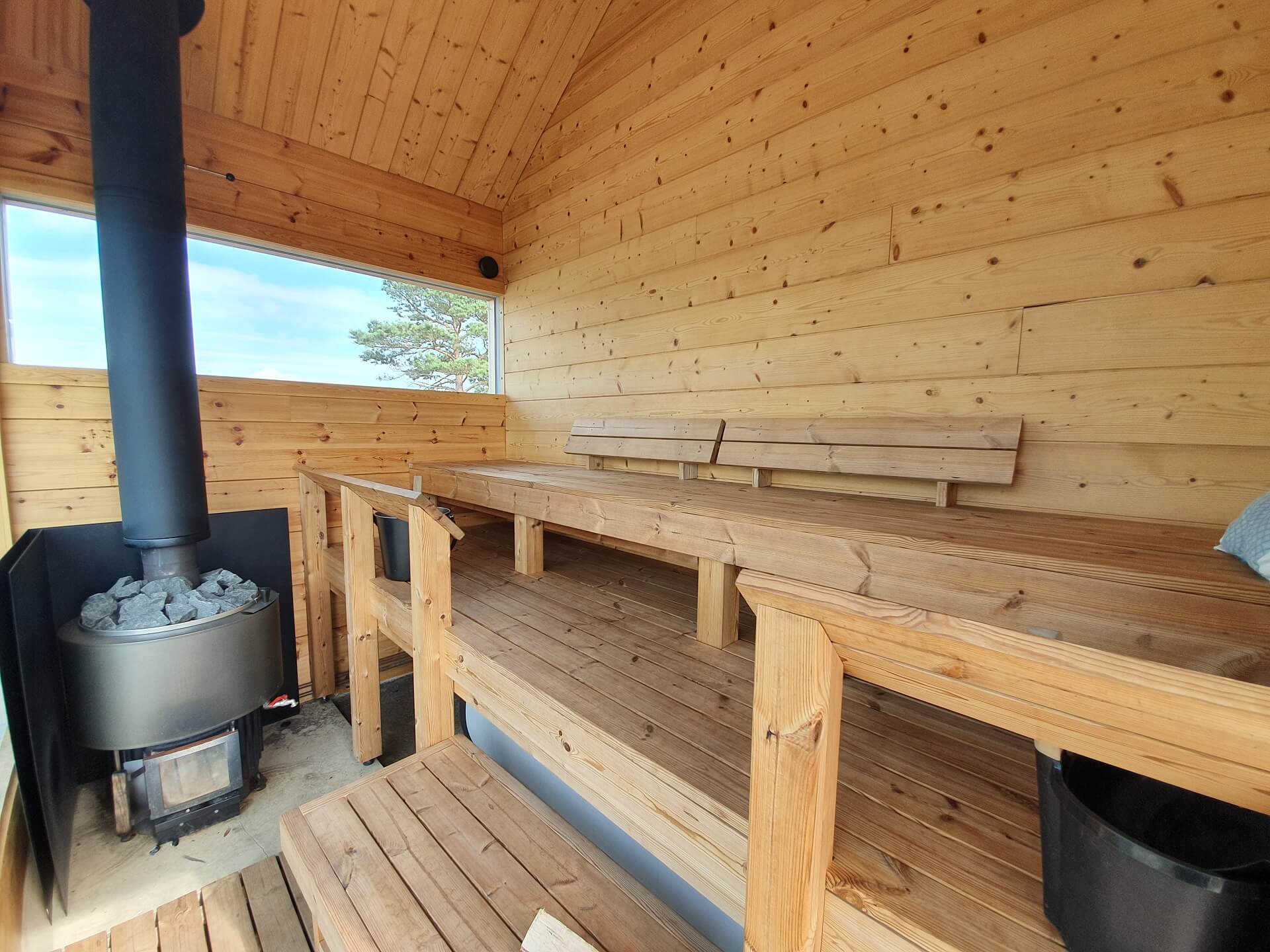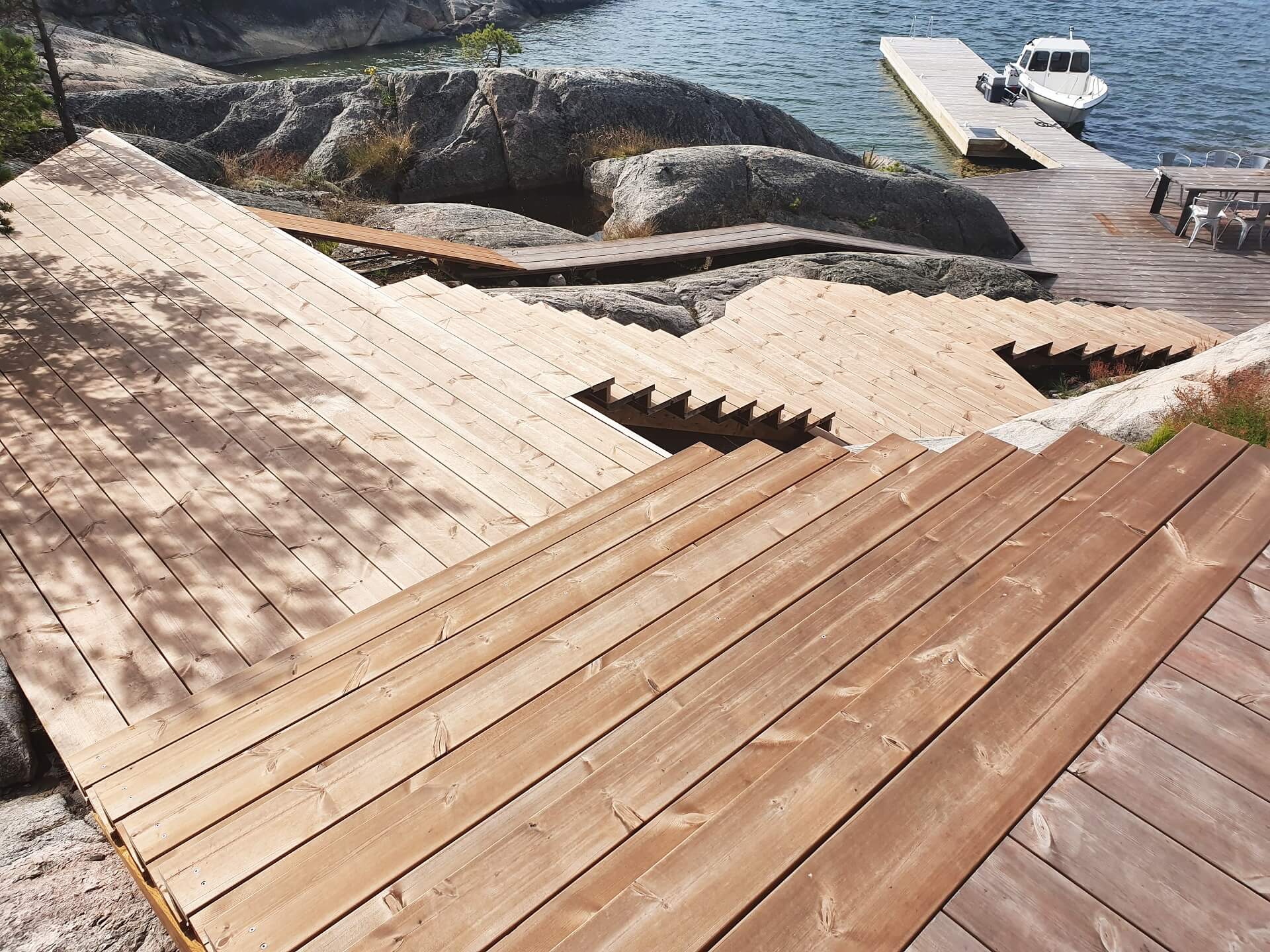 Project Ö
Project Ö is based on an island in the archipelago of Finland. It was bought by a husband and wife – team designing and building a unique spot from scratch, for themselves to escape. The search for the location itself took five years.
The couple's aim was to find a visually and functionally suitable wood material for the exterior claddings, terraces, and interior to achieve the perfect outcome. The absolute requirement was that the exterior materials withstand the harsh weather and respect the modern and minimalistic design.
Lunawood is one of the main suppliers and Lunawoods' Thermowood is the perfect choice since the sustainable wood material is made from Scandinavian PEFC-certified pine and spruce from Finland. The decking, façade and interior cladding is produced using natural methods; heat and steam. The end result is dimensionally stable, resistant to decay and non-toxic. It can be used inside or outdoors, in any climate.