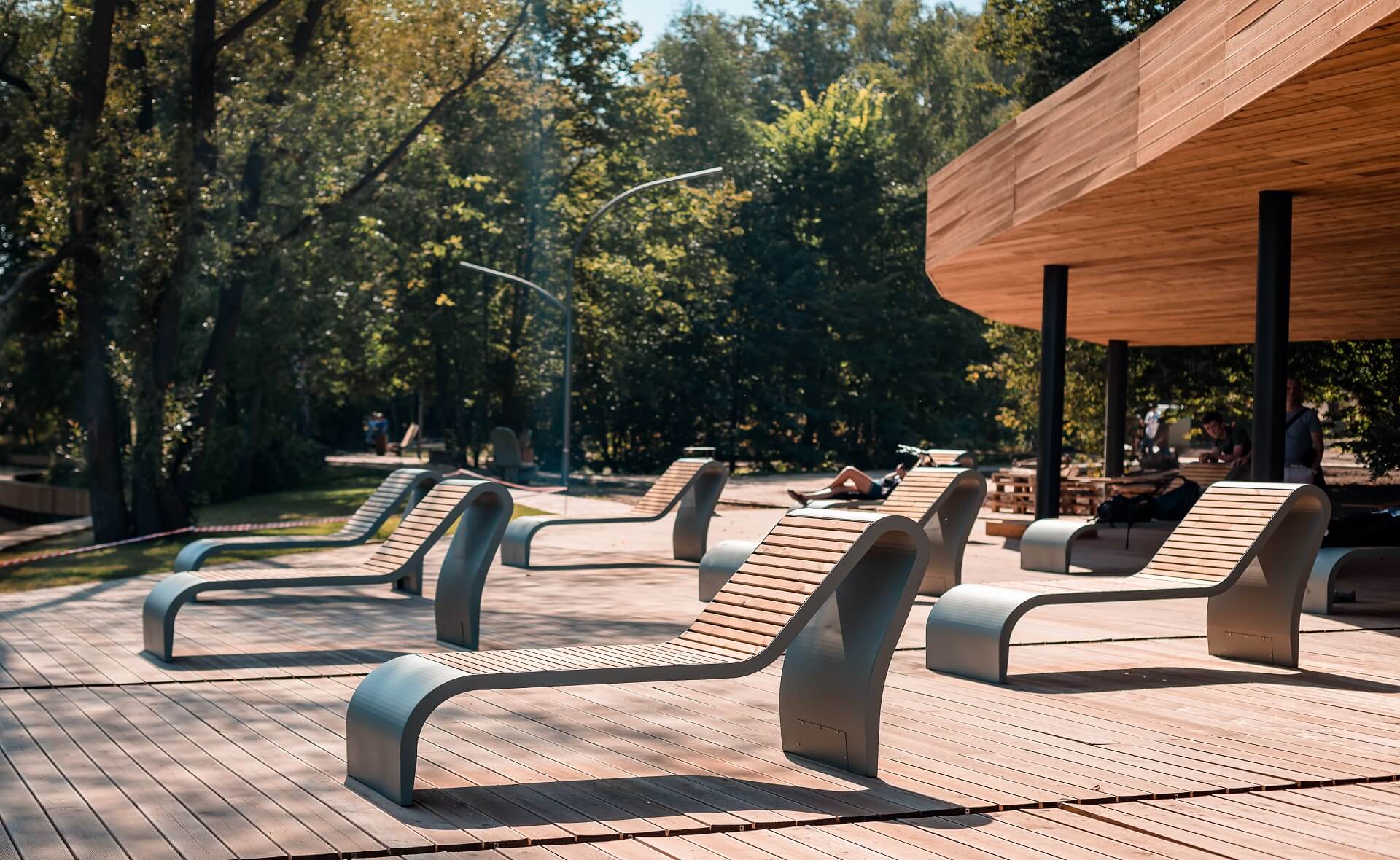 The sky is the limit.
This is especially true for Lunawood Thermowood.  The end uses of Lunawood Thermowood are close to infinite. Moscow's harsh winters and hot summers are no match against the natural qualities, incomparable strength and durability of Lunawood Thermowood.
Thermowood's natural yet bacteria-repellent properties and Punto Design' s ergonomic yet sleek and contouring designs make a walk to this park more than worthwhile.
Check out the Urban Furniture VDNH Park in our Reference book.