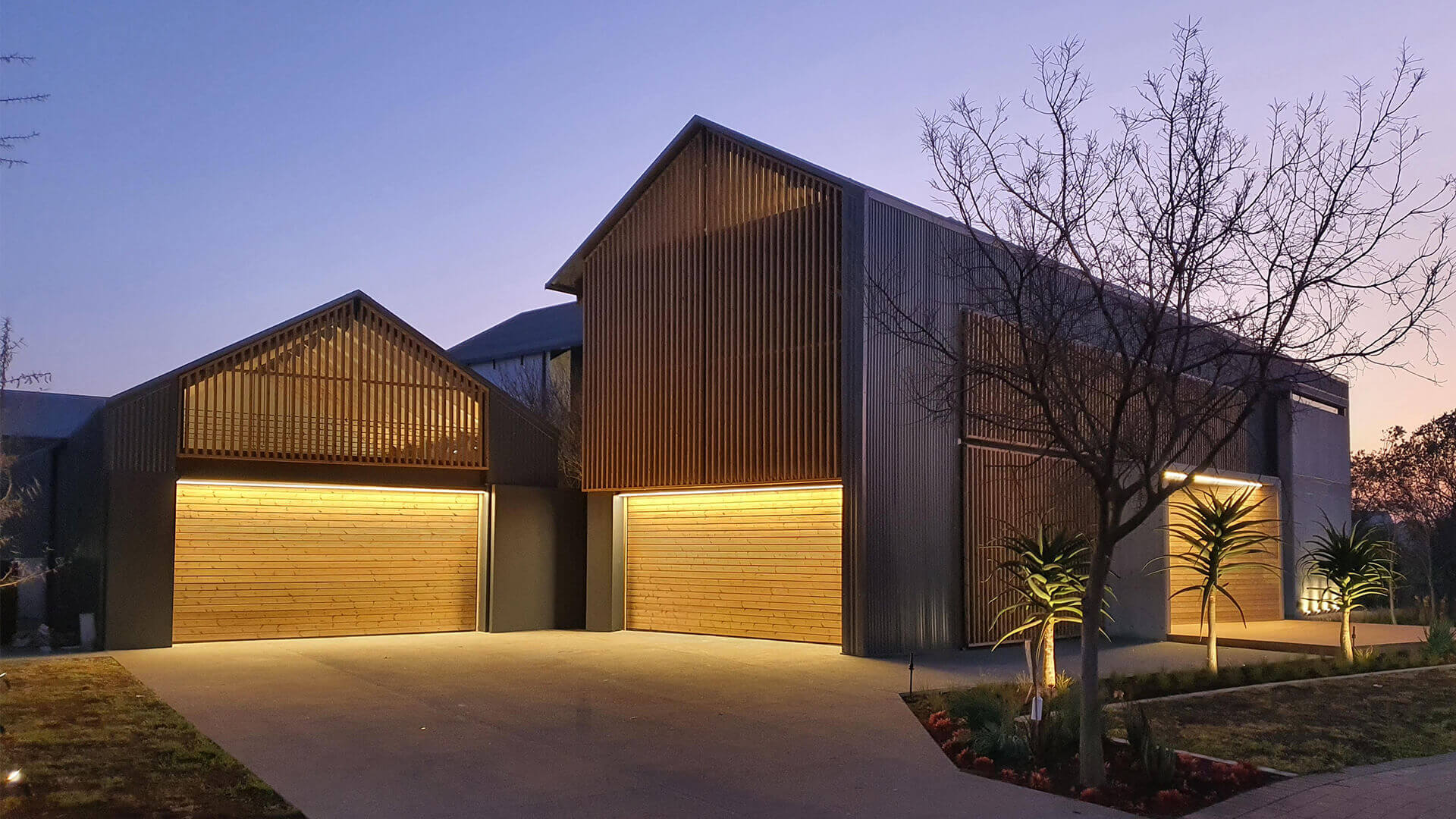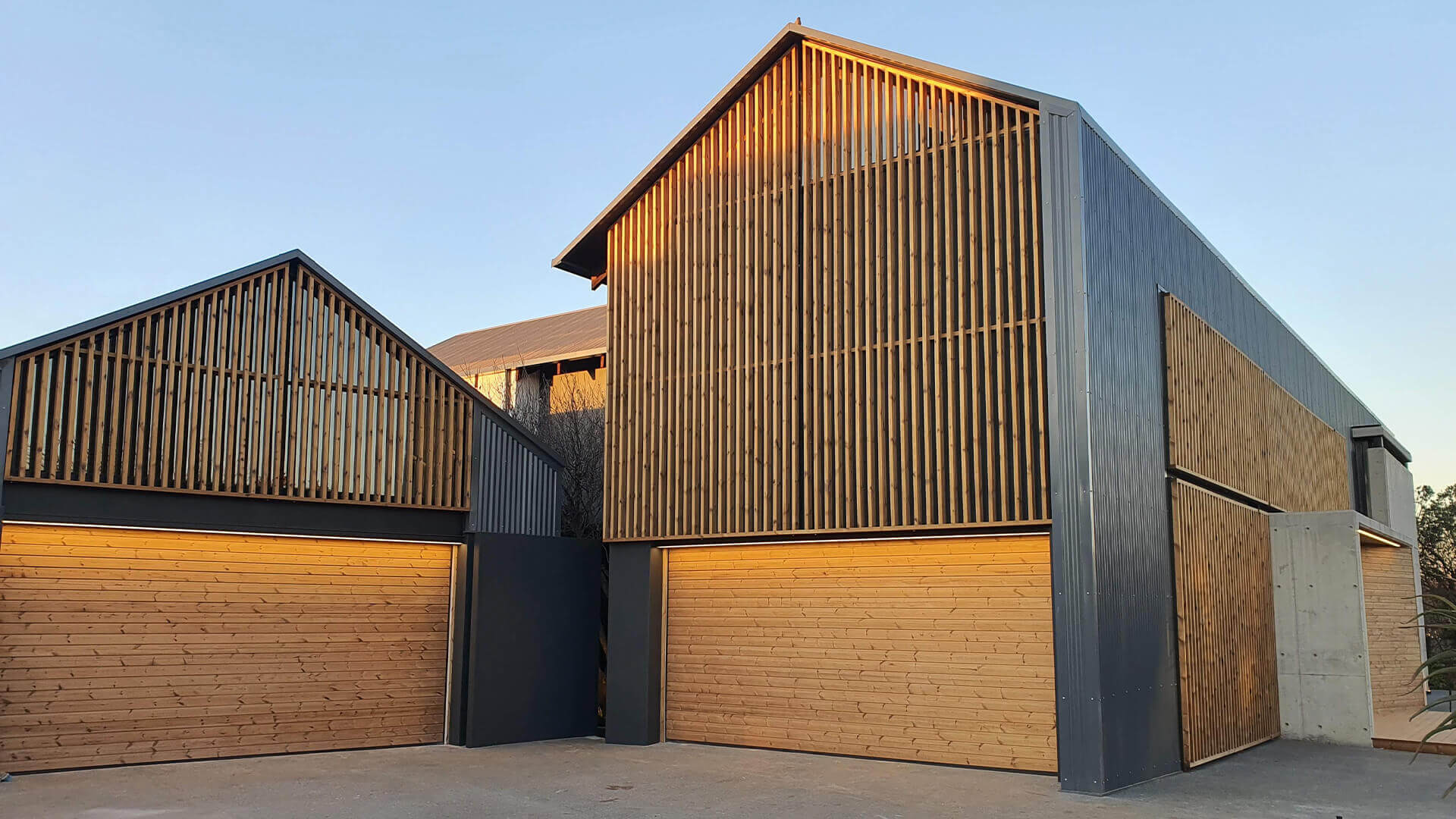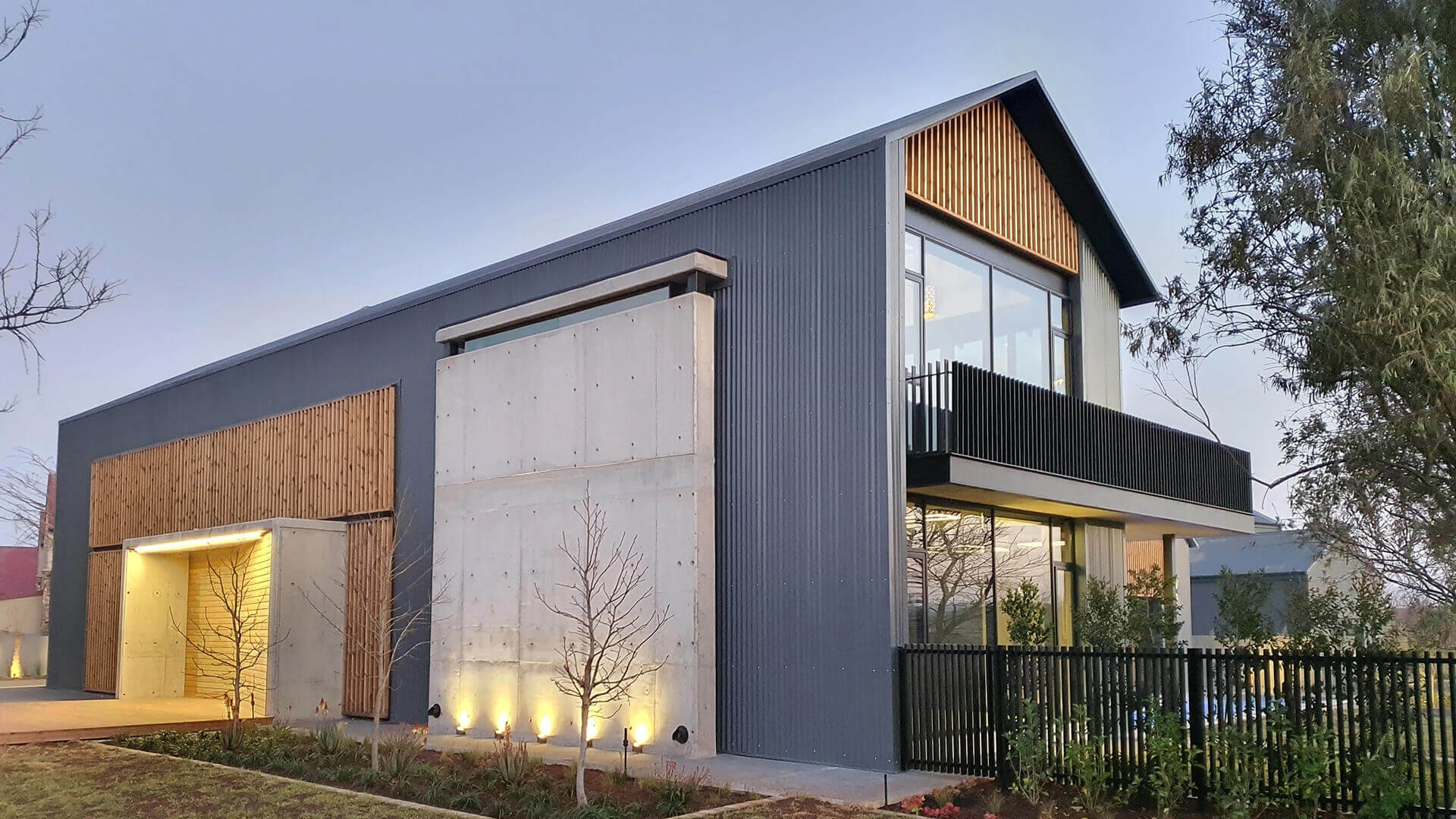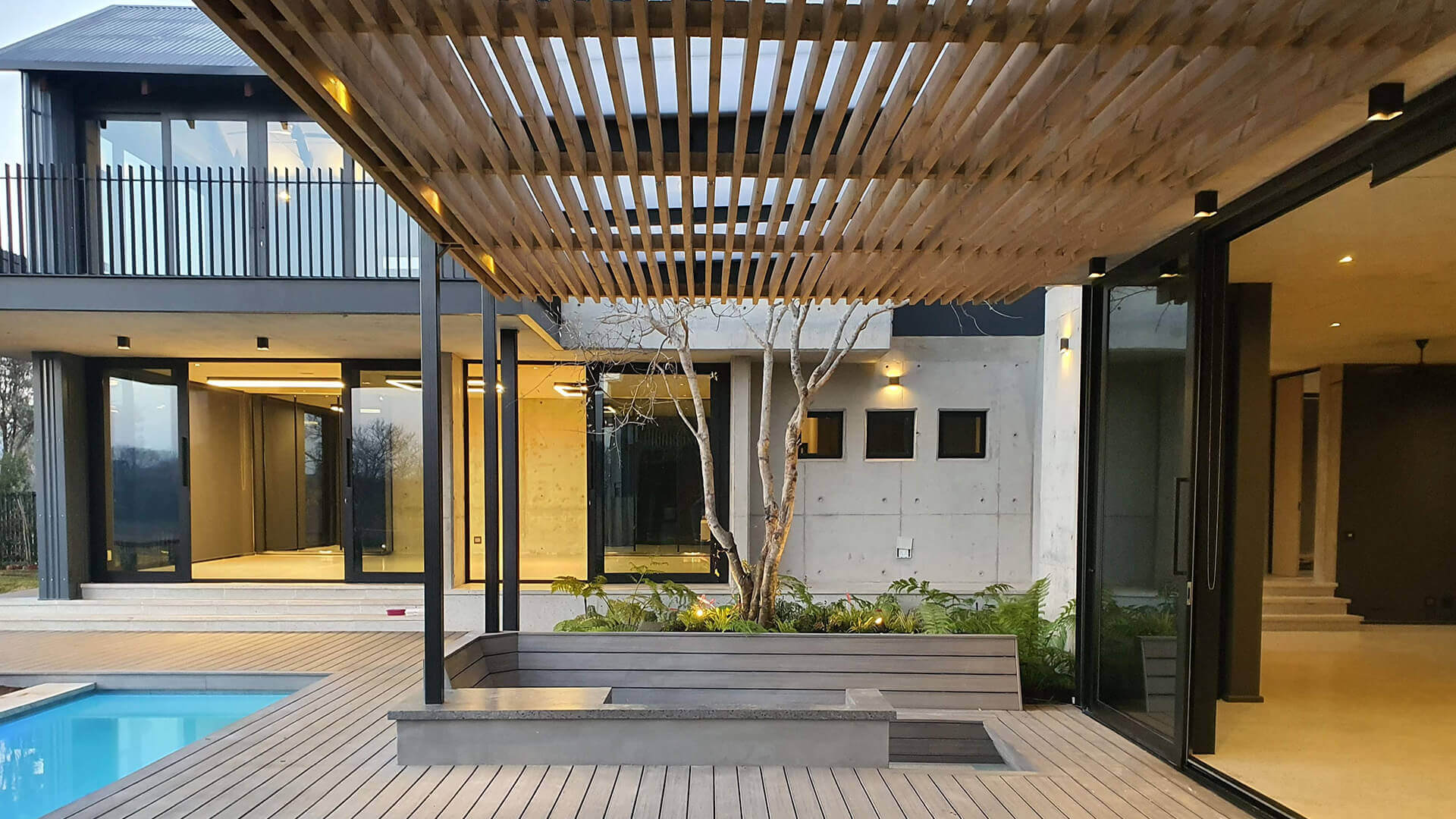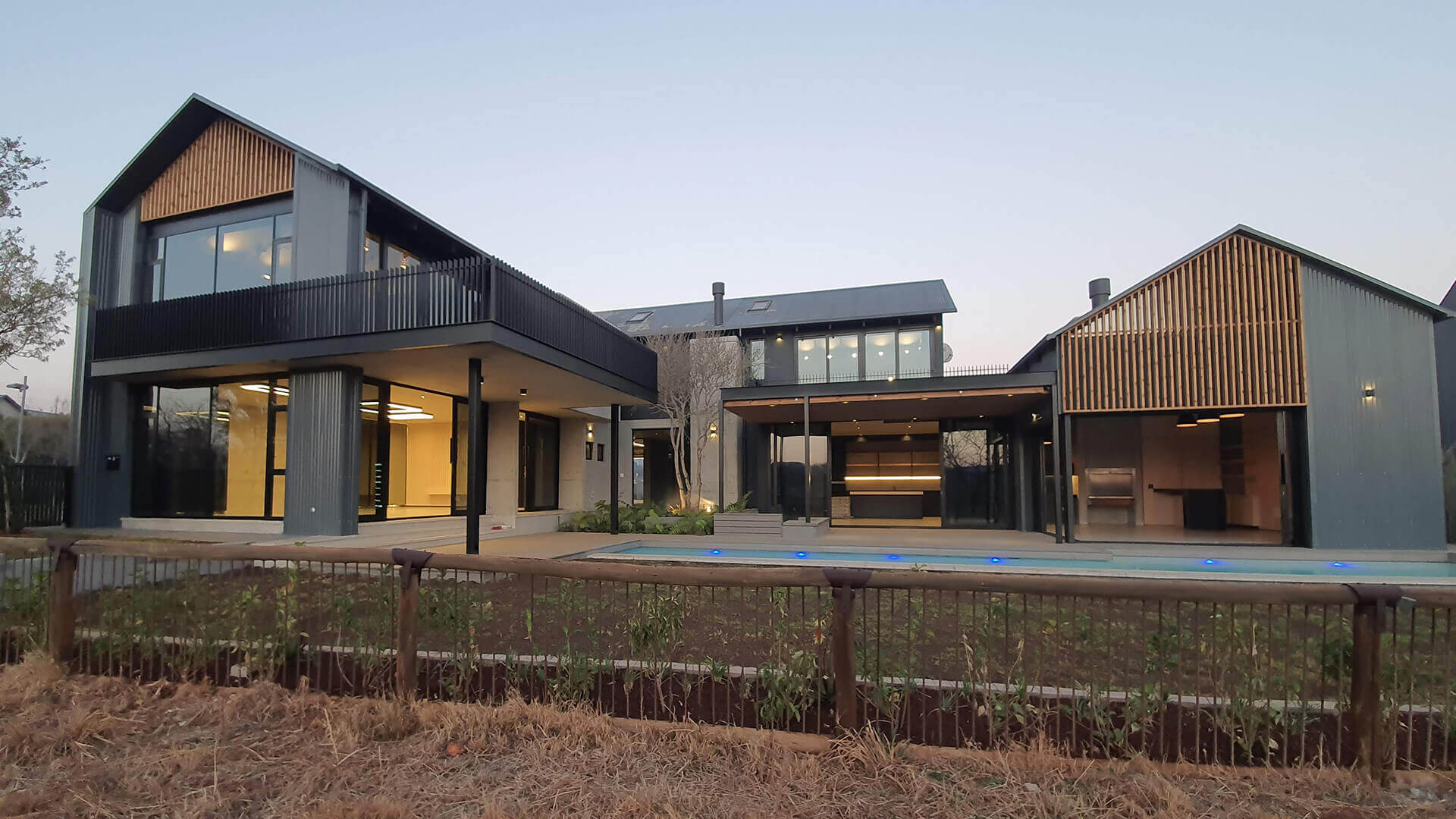 Albie's barn, South Africa
Mathews + Associates Architects has designed a distinctive, sculptural Flemish barn-inspired home in an Irene Estate in South Africa.
The simplified archetypal form of the barn – reinterpreted in contemporary materials, dark metal cladding, light Lunawood Thermowood screens, raw off-shutter concrete and sleek refined detailing – provides a kind of sculptural composition for the estate.
Sustainable Lunawood Thermowood is dimensionally stable and durable wood material that works even in challenging weather conditions of South Africa. Lunawood brings a piece of nature and warmth to architecture combined with metal and concrete.