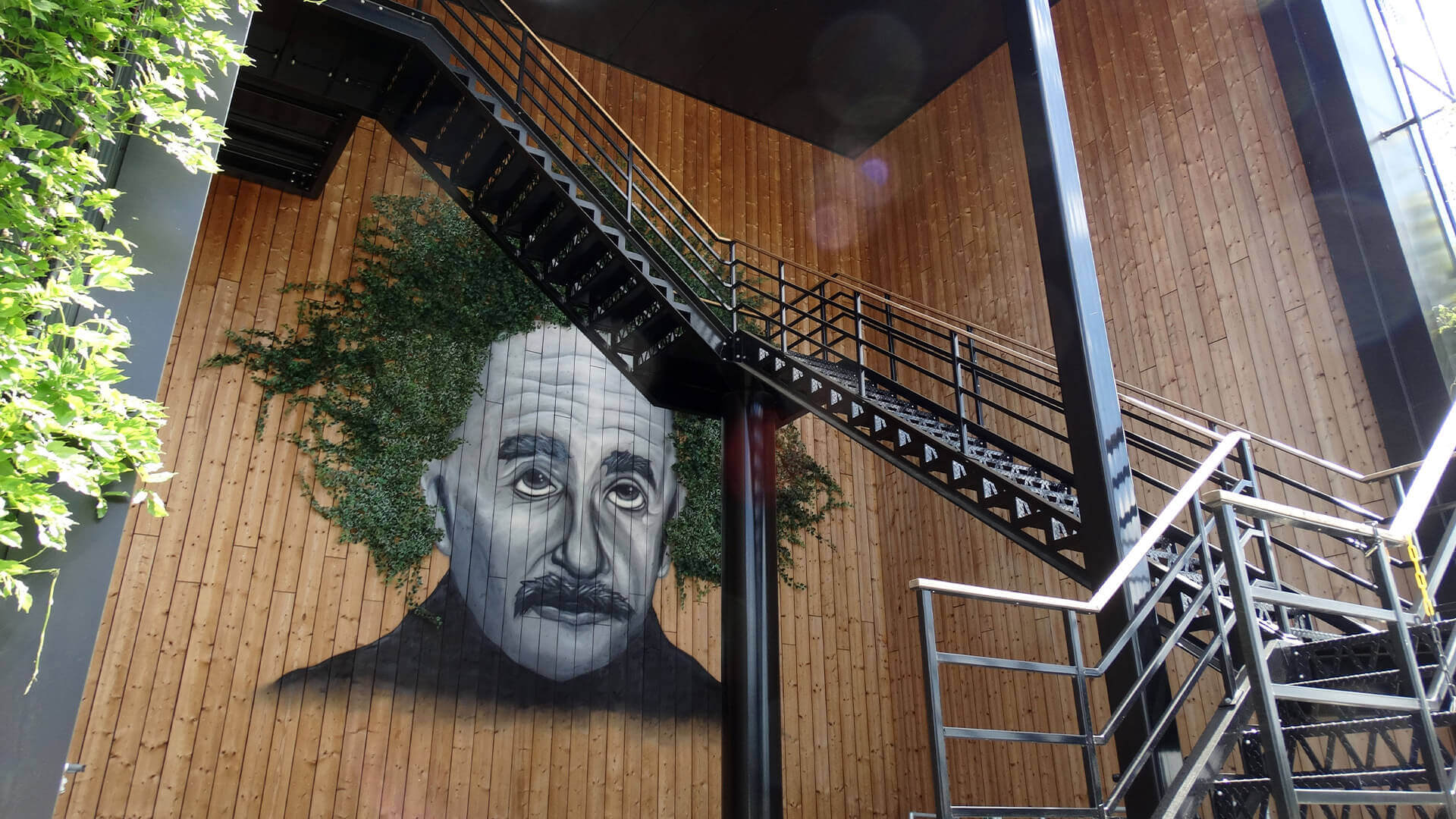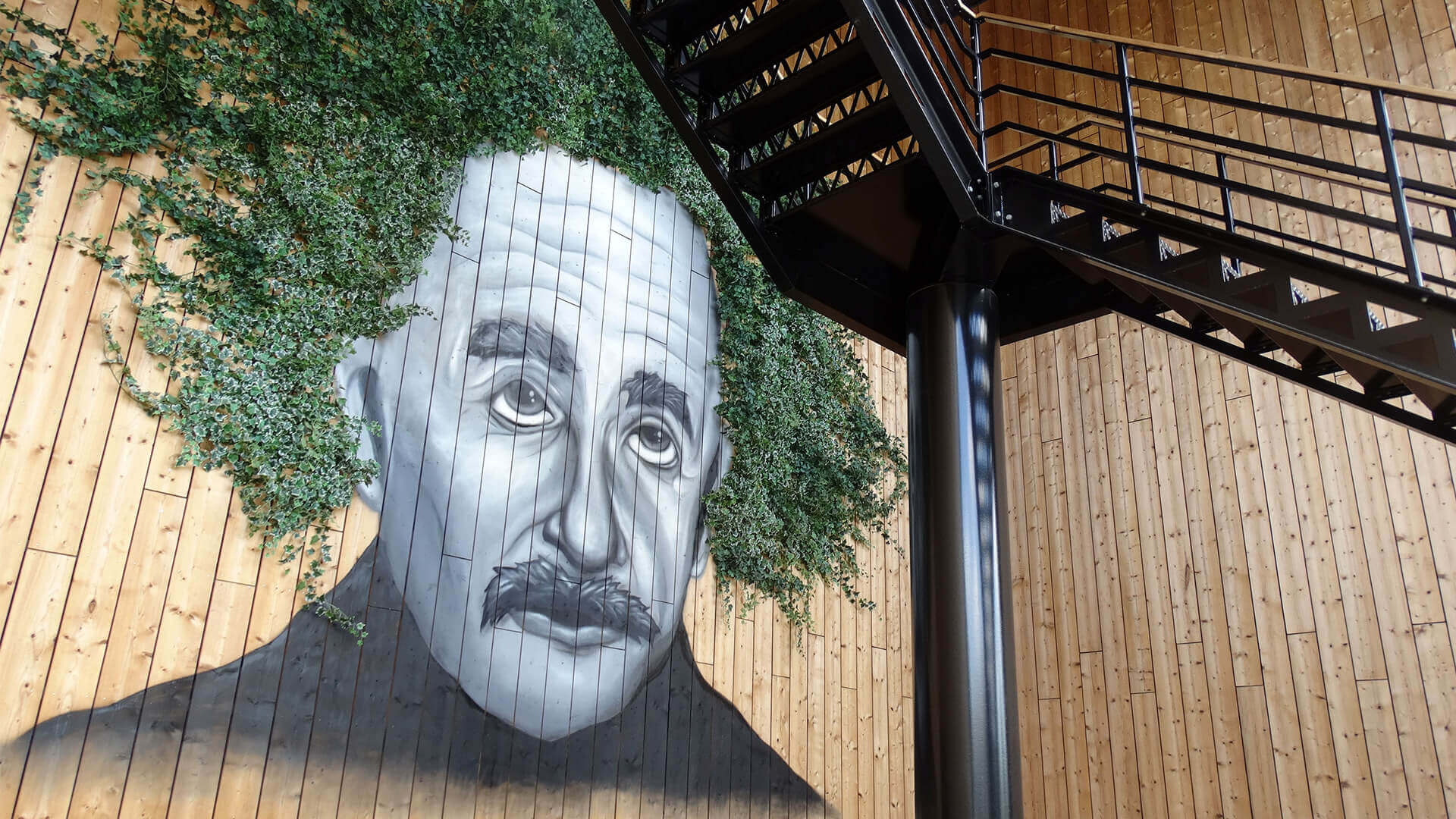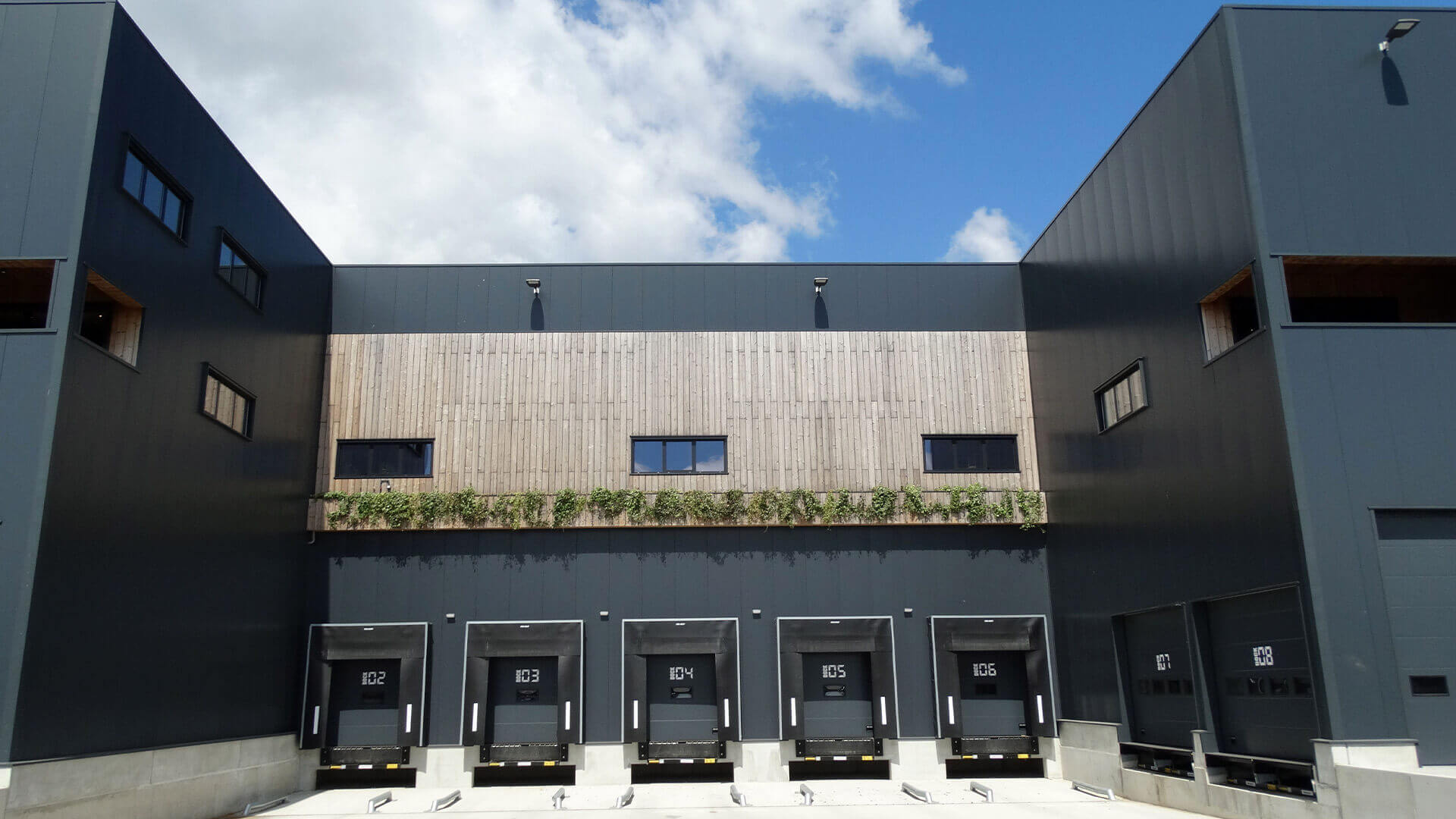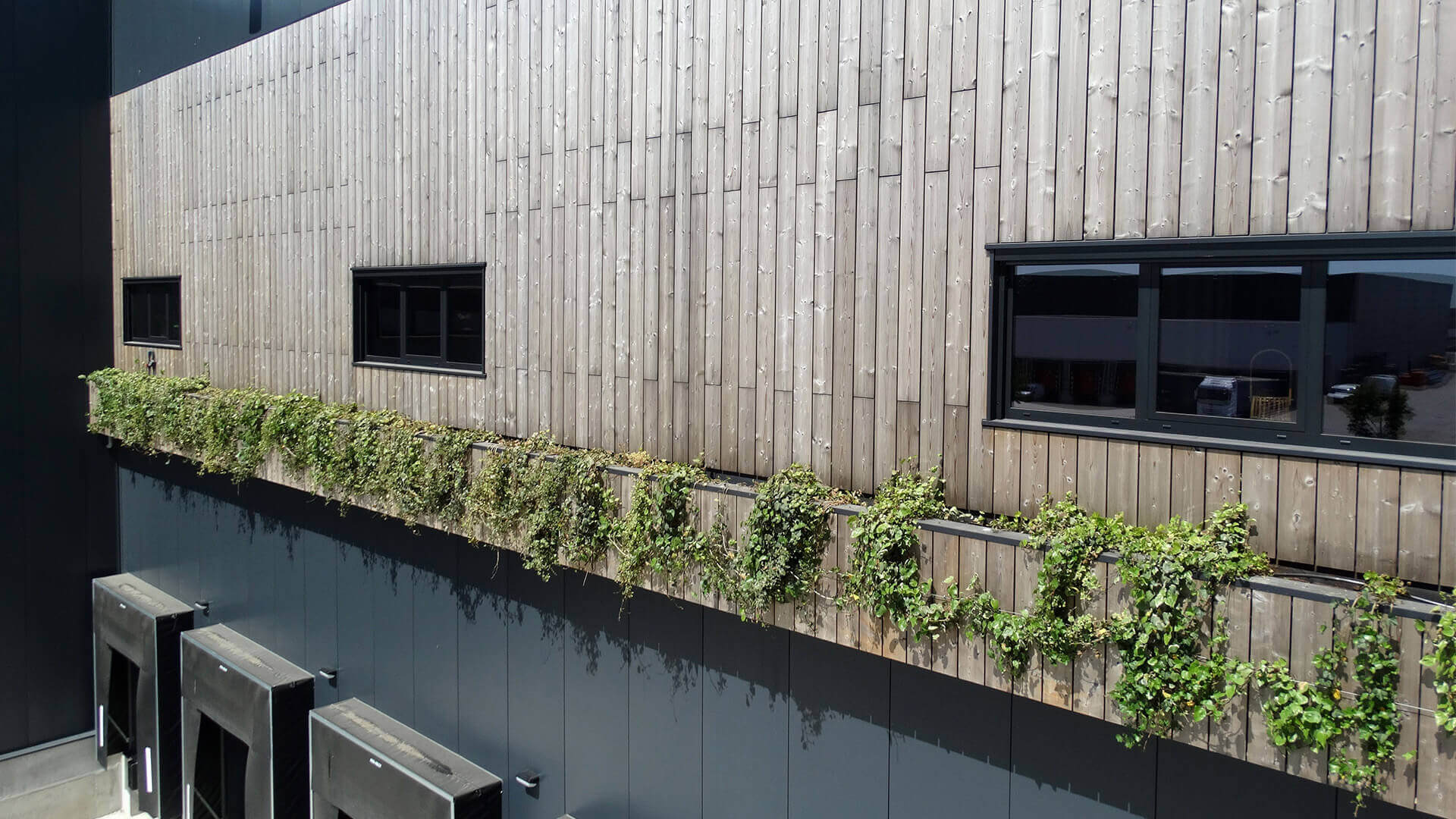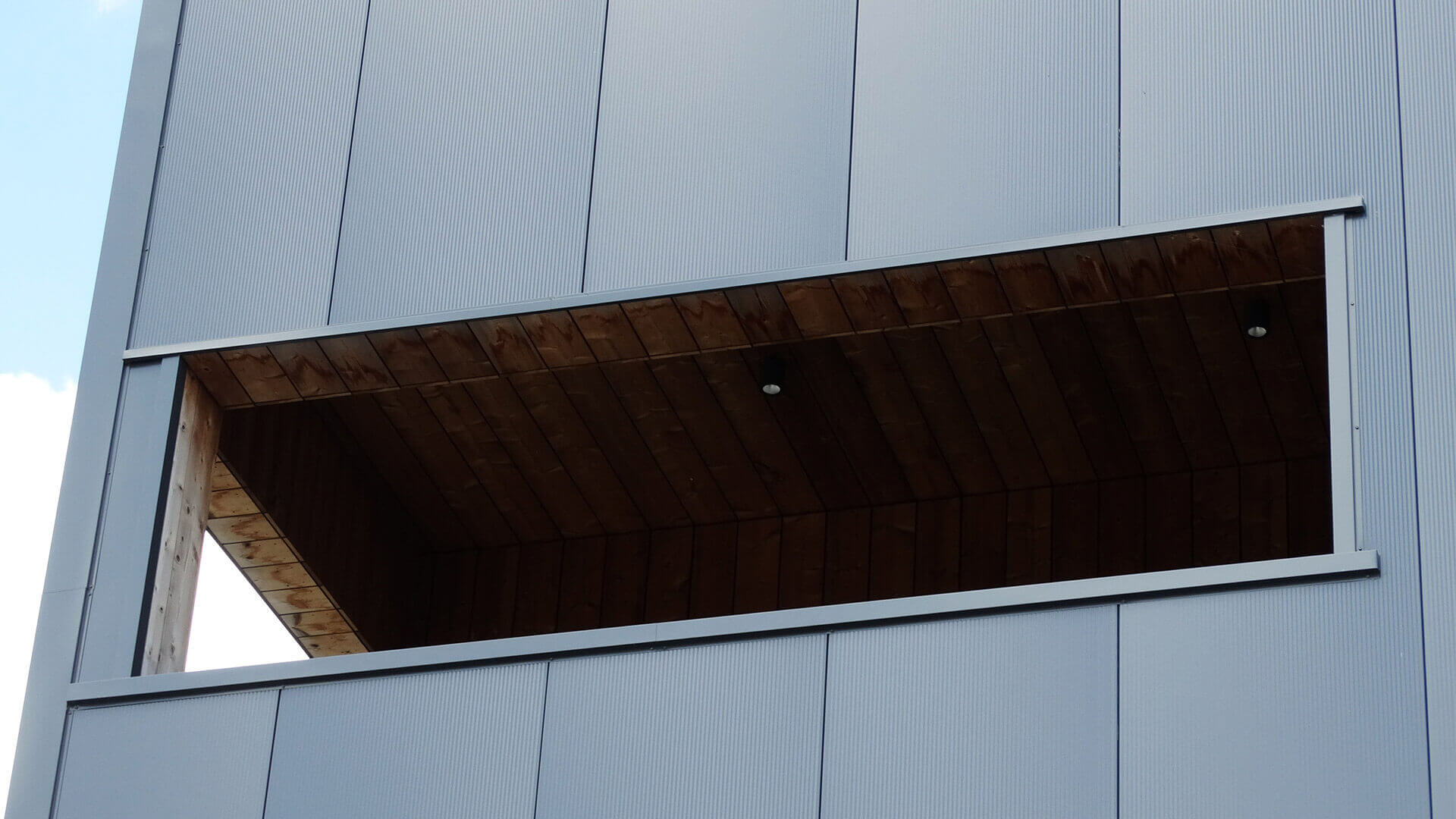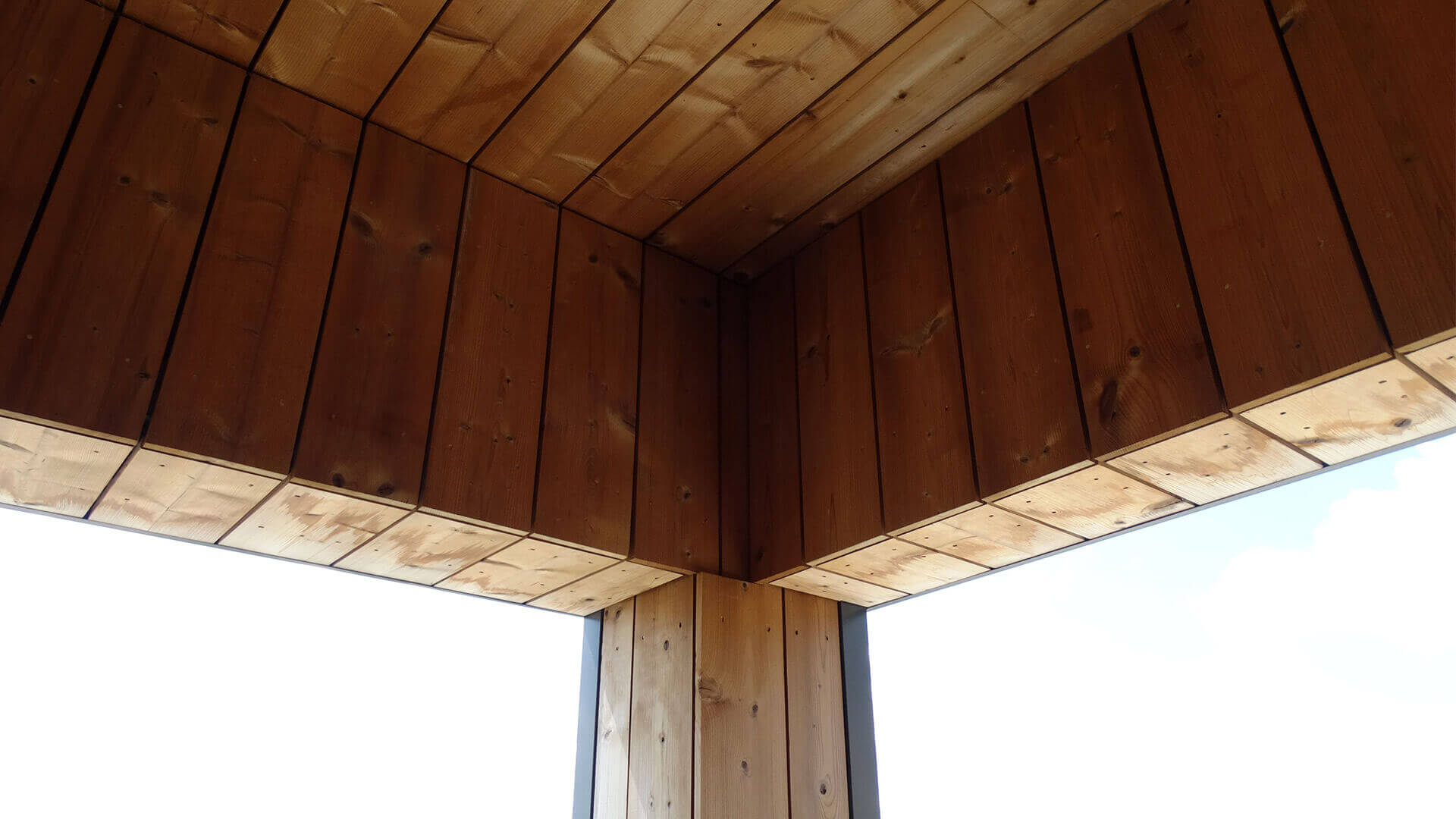 De Haan Group, Netherlands
De Haan Group is a specialist in furnishing garden centers. At the entrance of this completely new, self-designed building you will be surprised by a large street art drawing by Einstein with tousled hair of artificial green. Everywhere in the building living green has been processed, there is even a real tree in the middle between the desks. The 1680 solar panels on the roof make the building CO2 positive, which means that they can supply electricity to large users in the region. The grass around the property is kept by two sheep.
Lunawood Thermowood is an ecological and dimensionally stable cladding material for building projects of all sizes. It fits  excellently with different styles and to complement building with other materials, such as steel, glass and stone. As Lunawood Thermowood is resin-free, it is perfect choice for a base of several surface treatments, like painting a mural. In this project the species of facade cladding is Nordic Spruce.