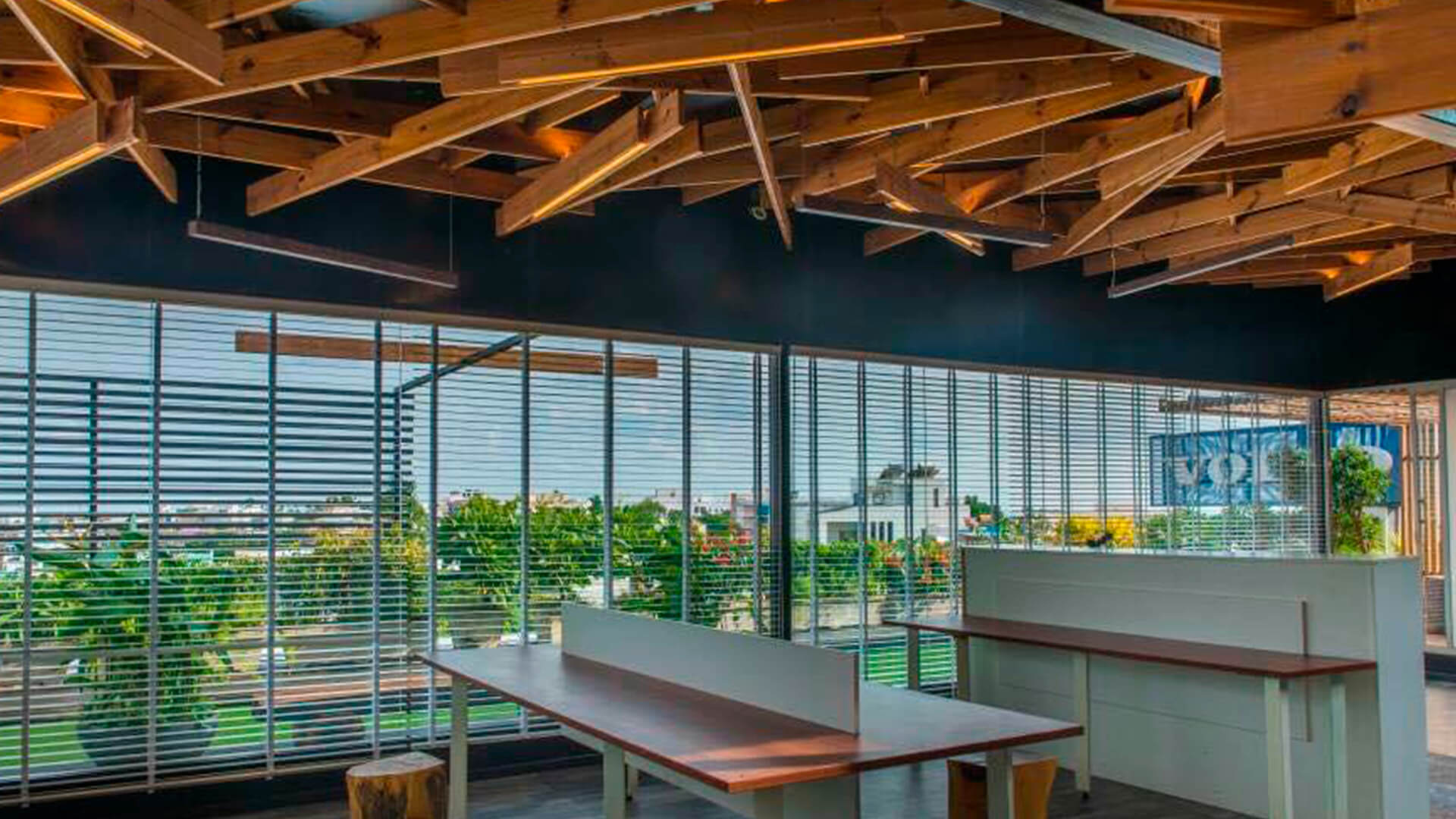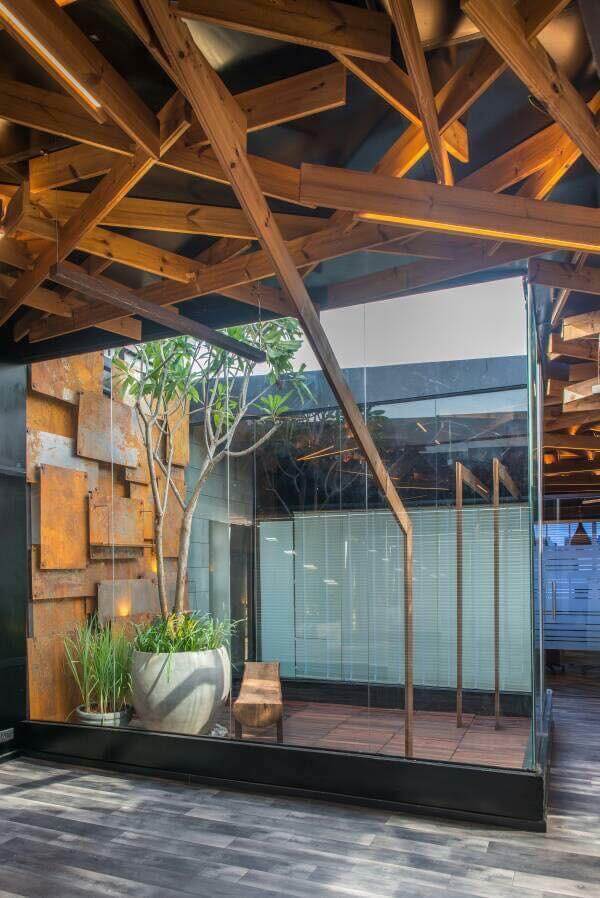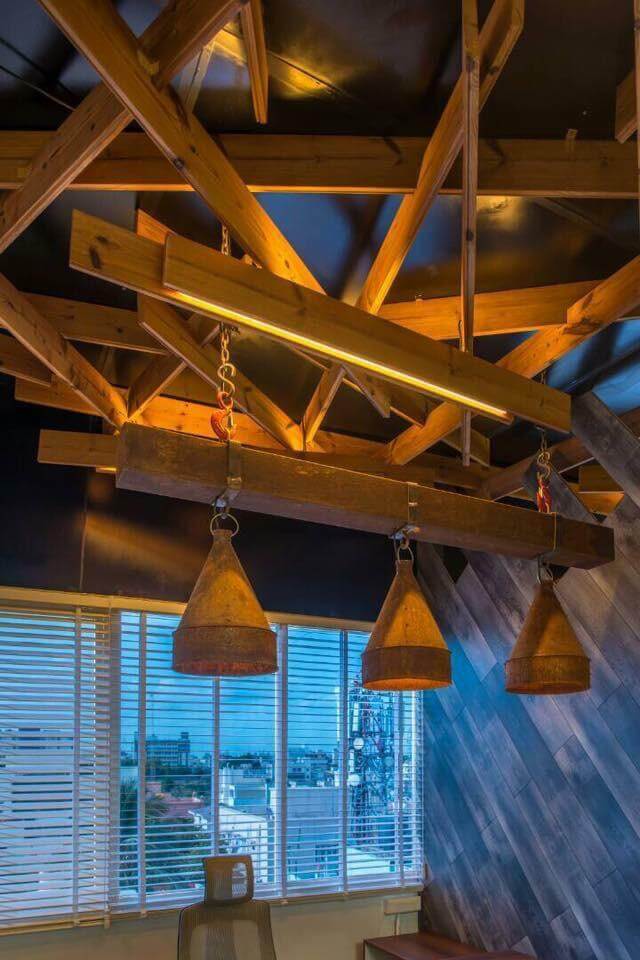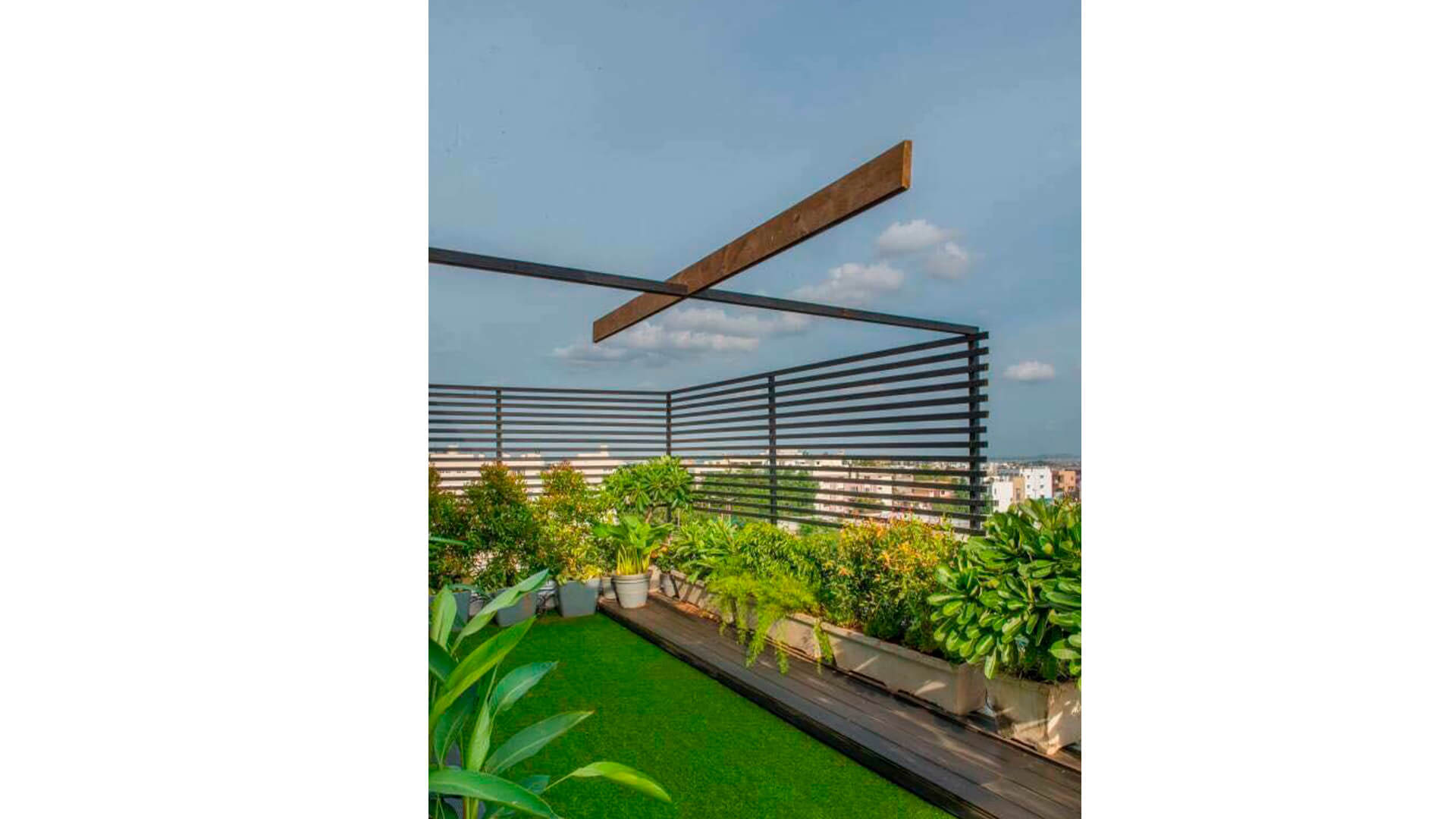 Flor-Tex -office in India
A terrace area was supposed to be converted to a office so we used a temporary structure of about 2500 sft with a courtyard in the centre around the office, we used weathered metal sheets and used all the thermal pine wood in various sizes all over the ceilings of this structure and used some of them going through the glass, the project we completed in 6 weeks and all only sketches were used for this project and not too many drawings were made, we won the commendation award in small spaces offices in IIID awards.
Lunawood Thermowood is sustainable and light-weighted wooden material for decorative surfaces and innovative constructions. Thermowood is a modern architectural material and the combination with steel, concrete, and glass creates a beautiful contemporary look with a soft, natural finish.