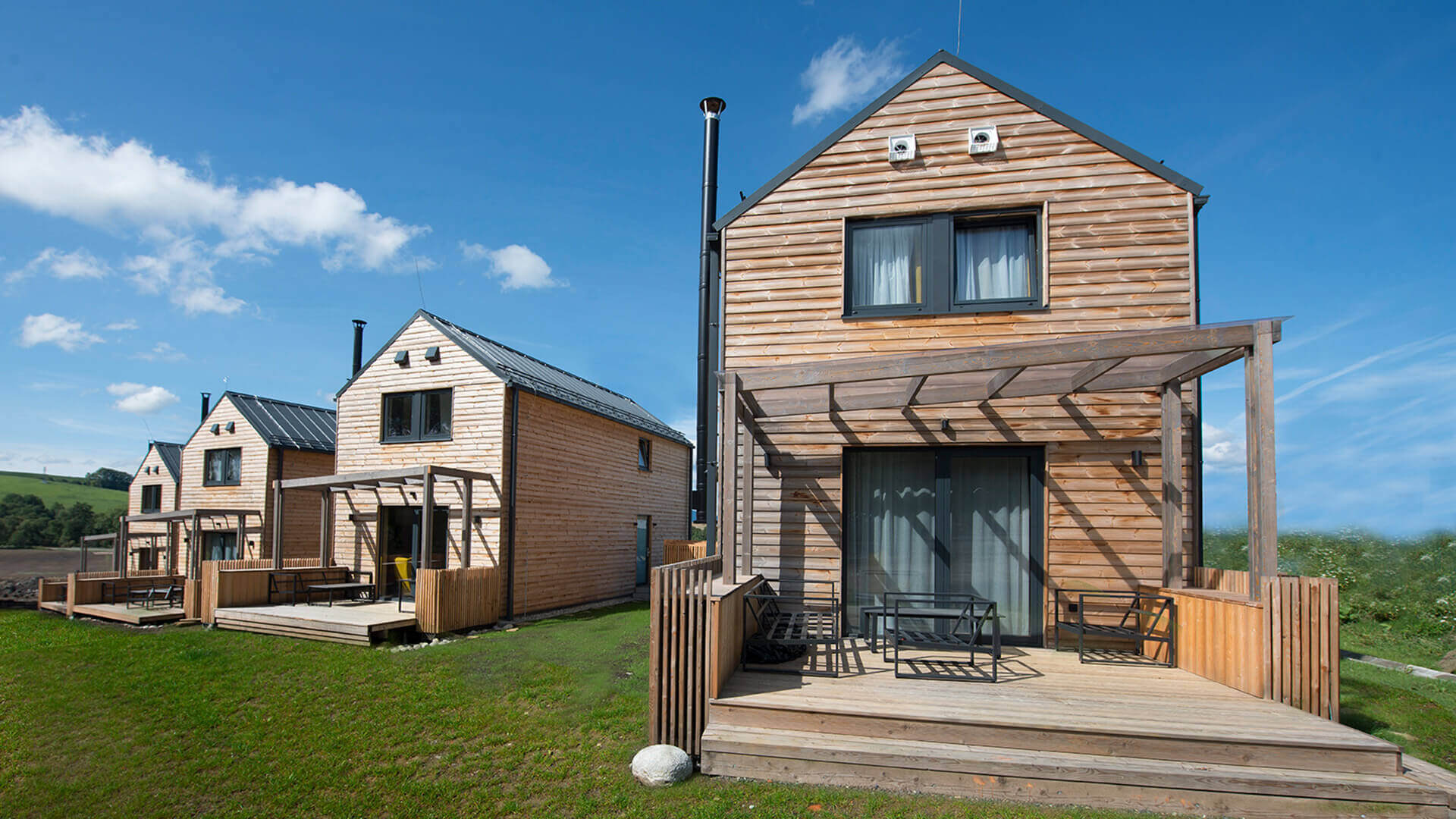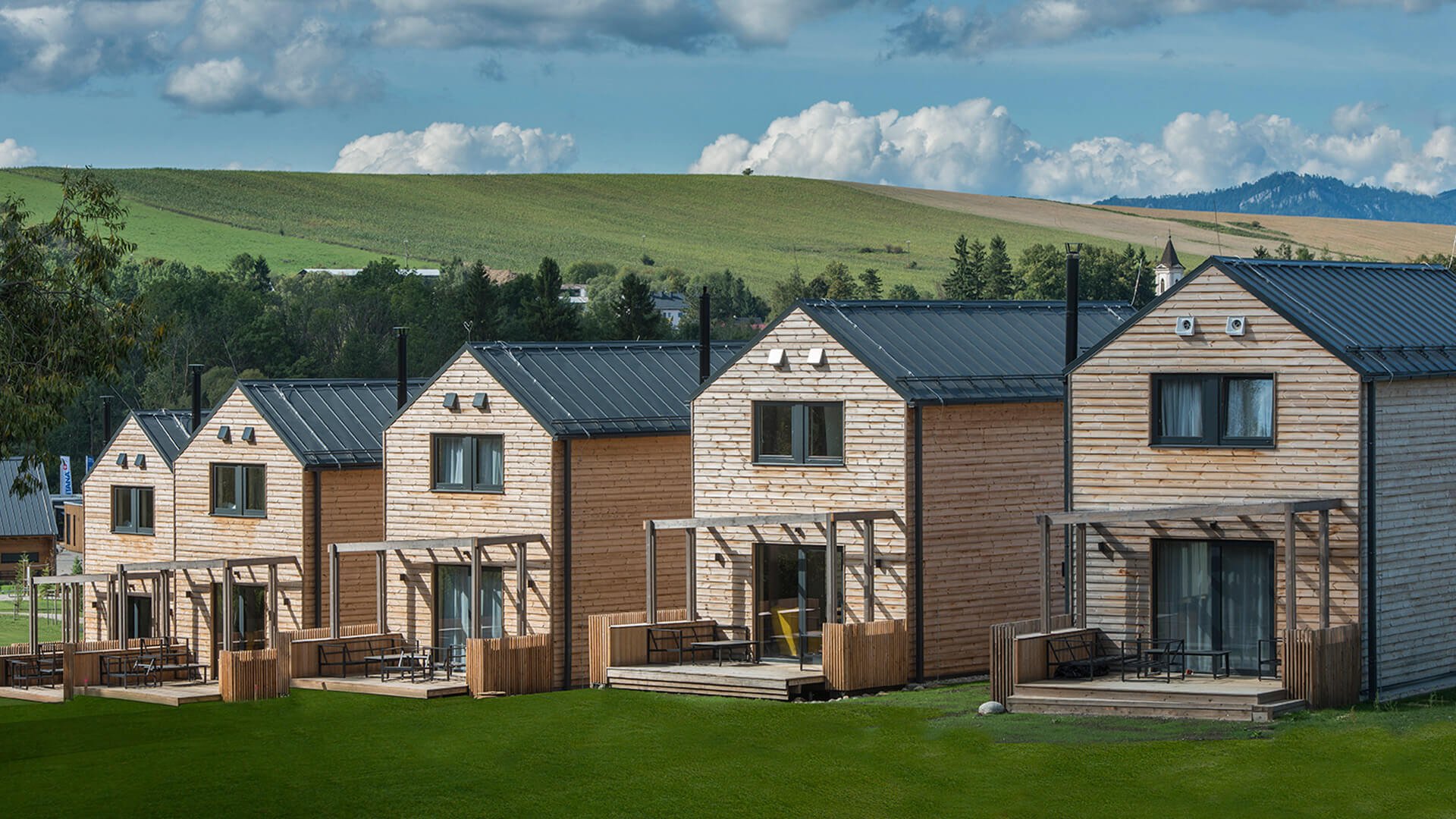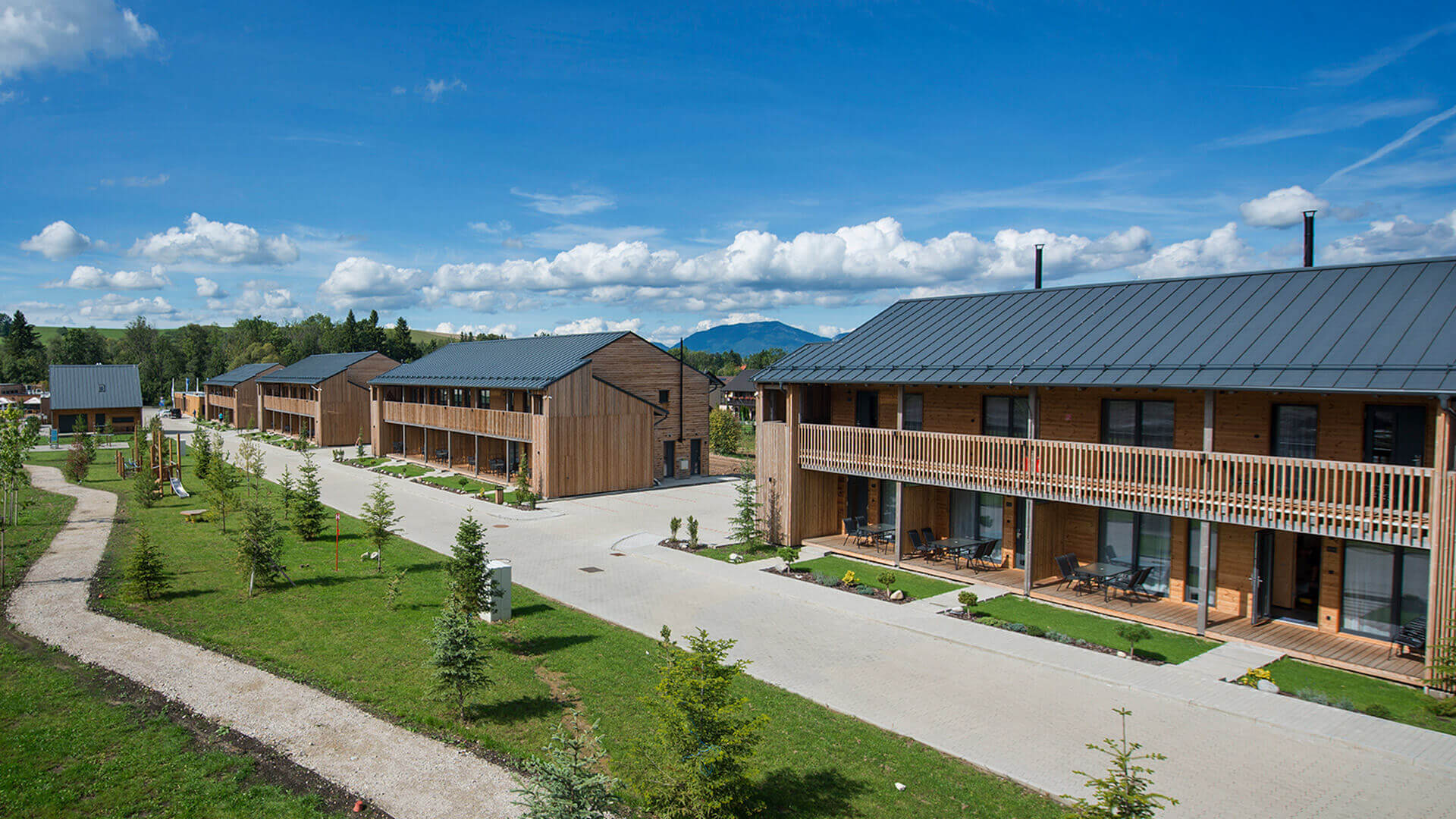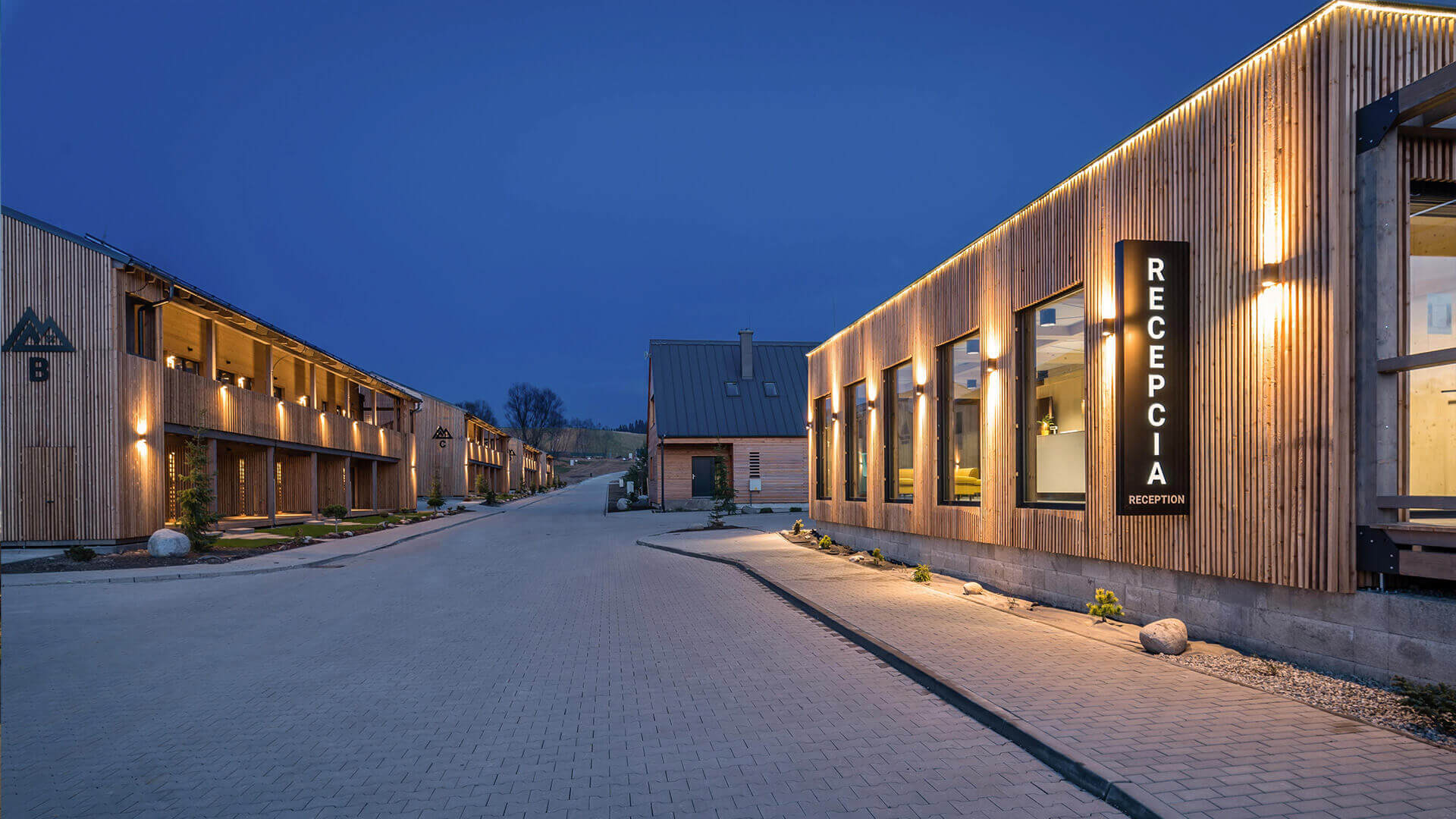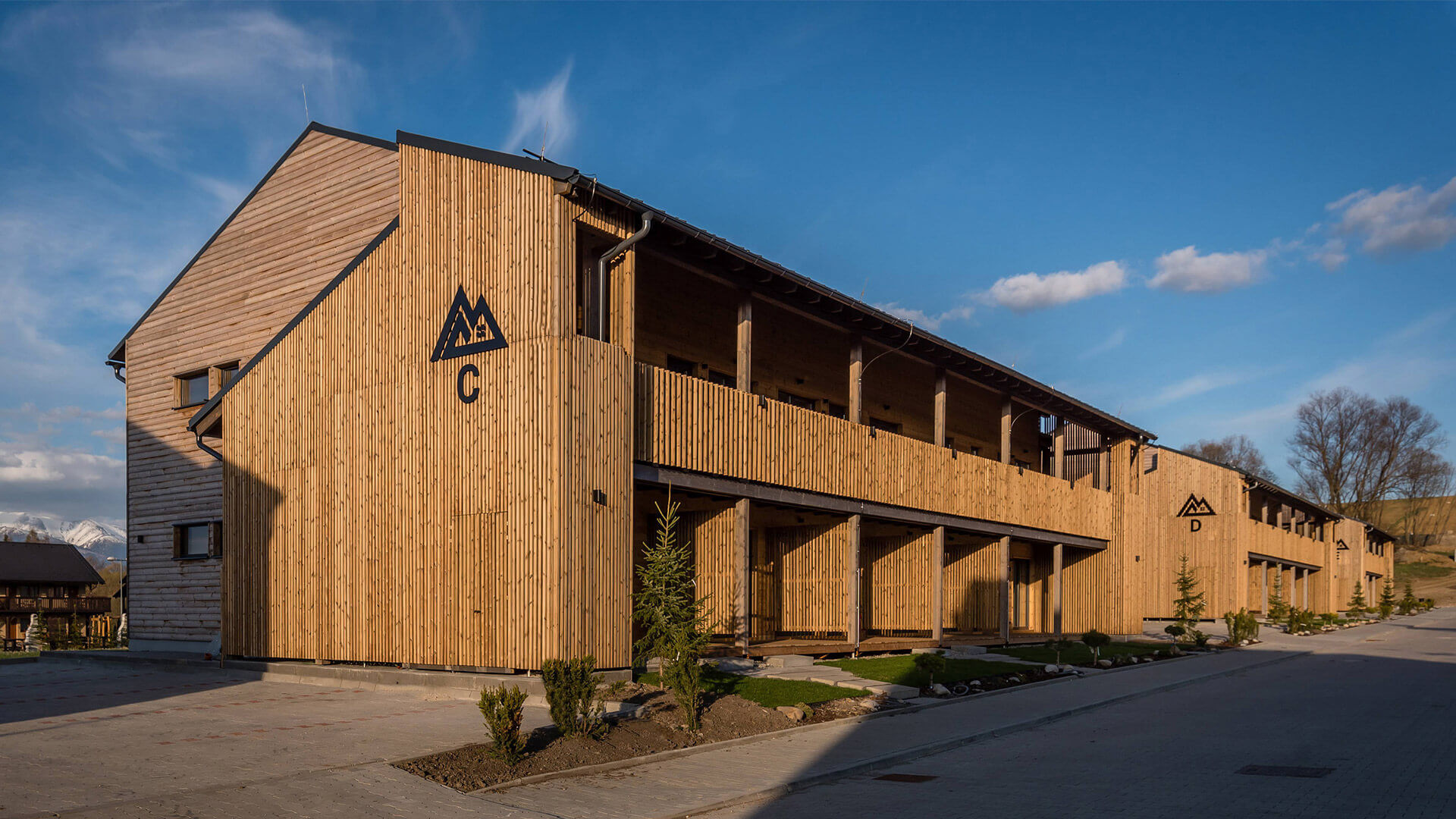 Demänová Village, Slovakia
A modern resort area, Demänová Rezort in Slovakia.  This eco-friendly resort puts great emphasis on the materials used. The buildings are featured with sustainable and toxic-free Lunawood Thermowood which goes together greatly with design principles.
Lunawood Thermowood cladding is horizontally installed and gives the resort a contemporary feature. Thermowood has beautiful brown tone, which naturally weathers over time to beautiful silver-gray  because it is not treated with UV-protected wood oil.