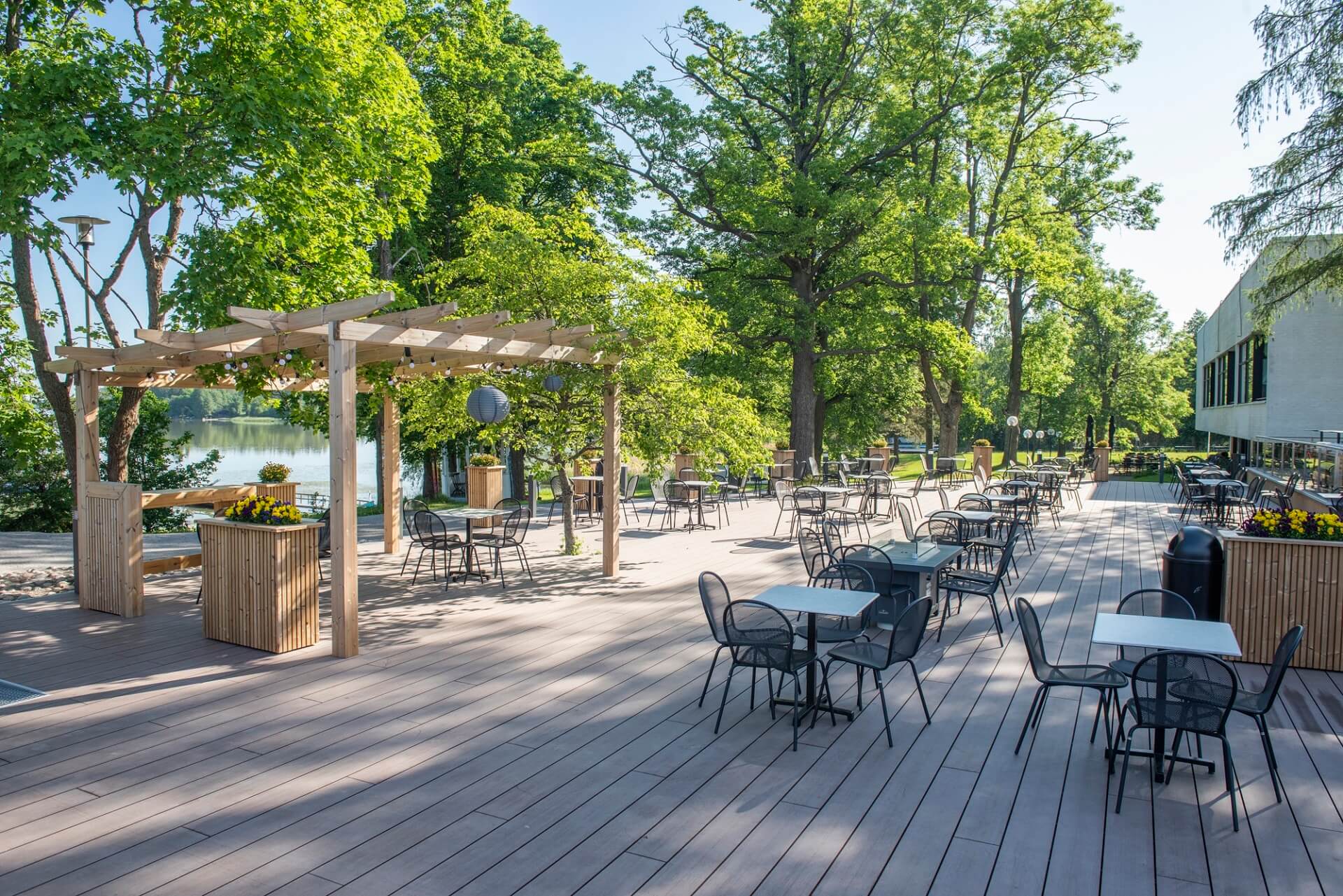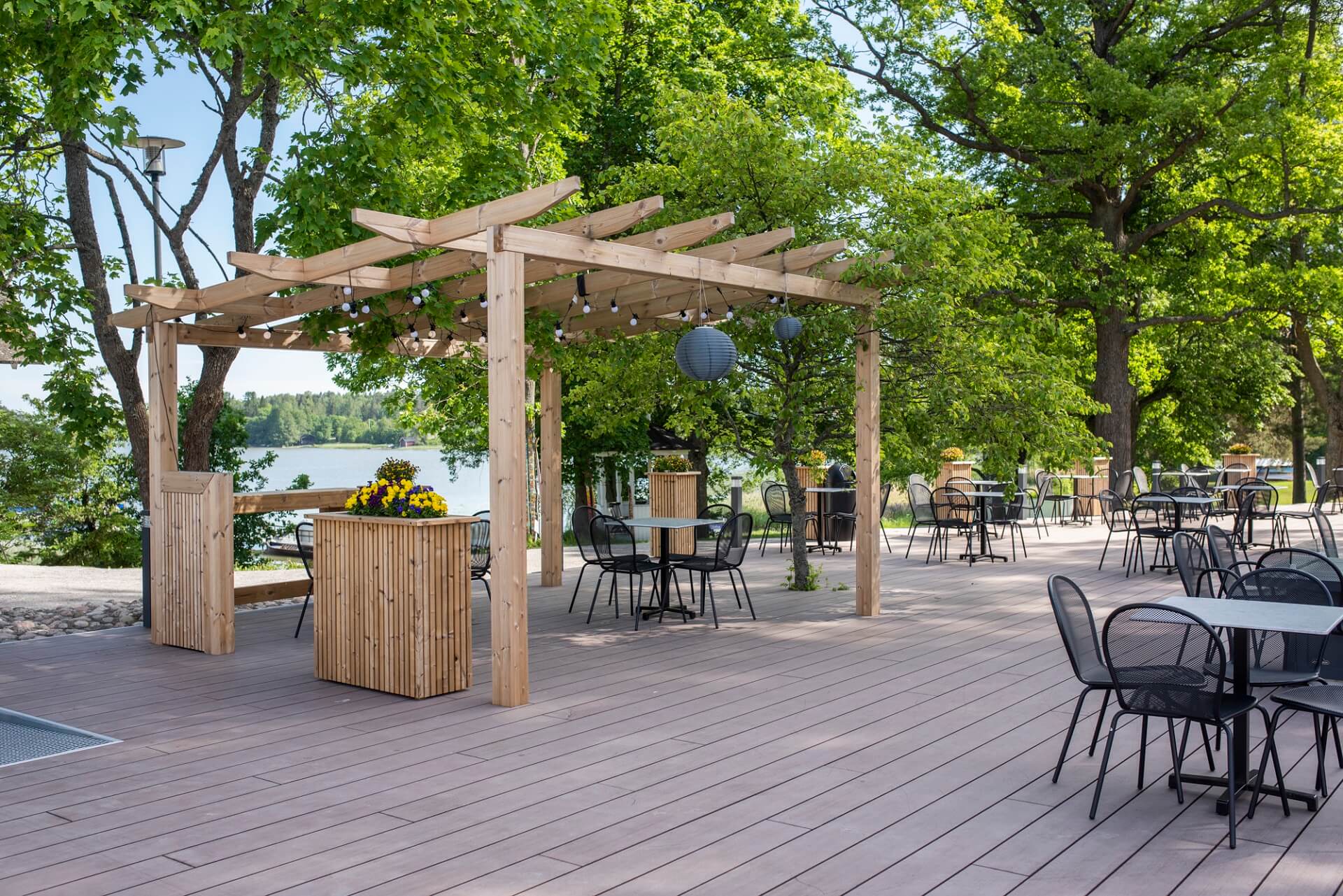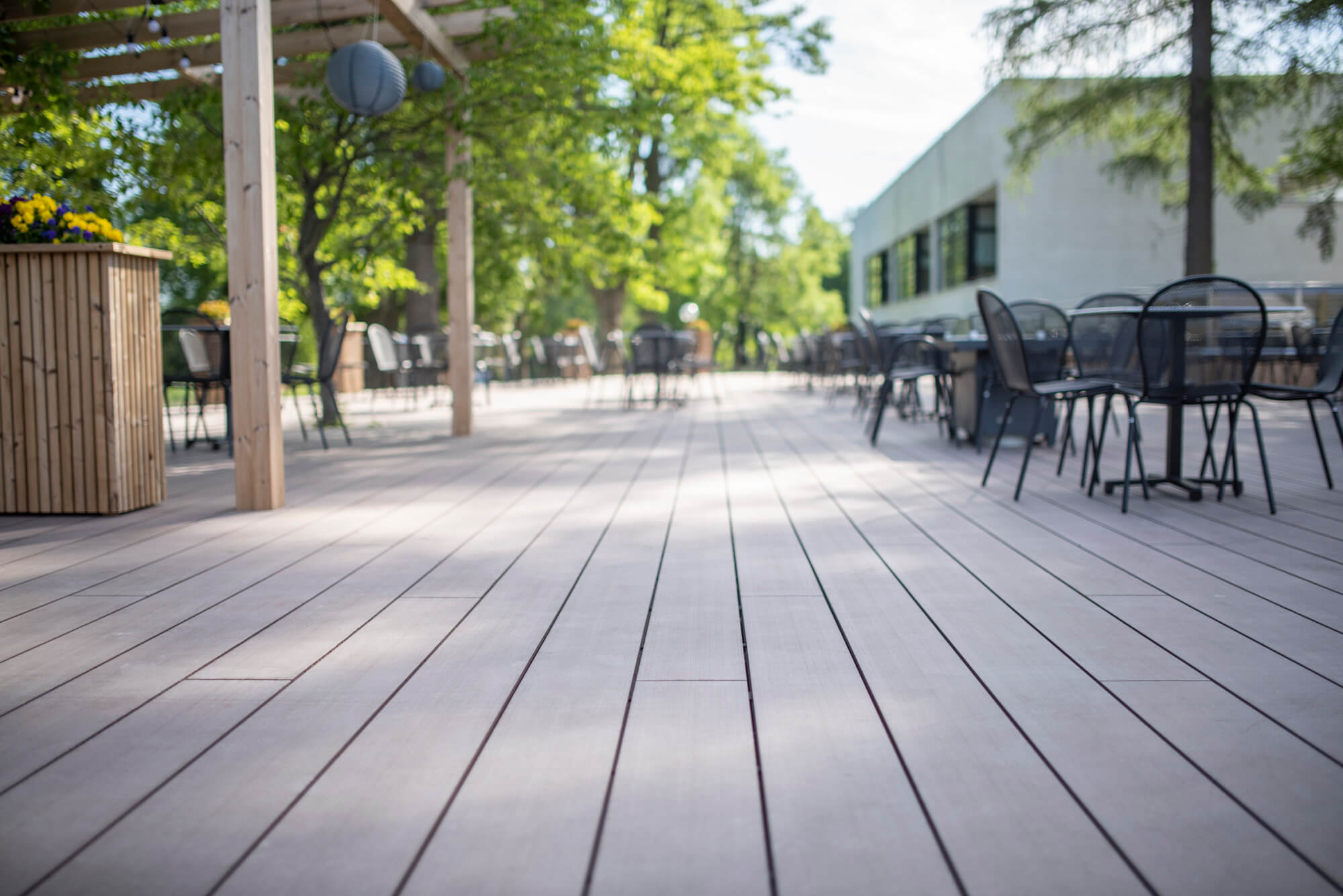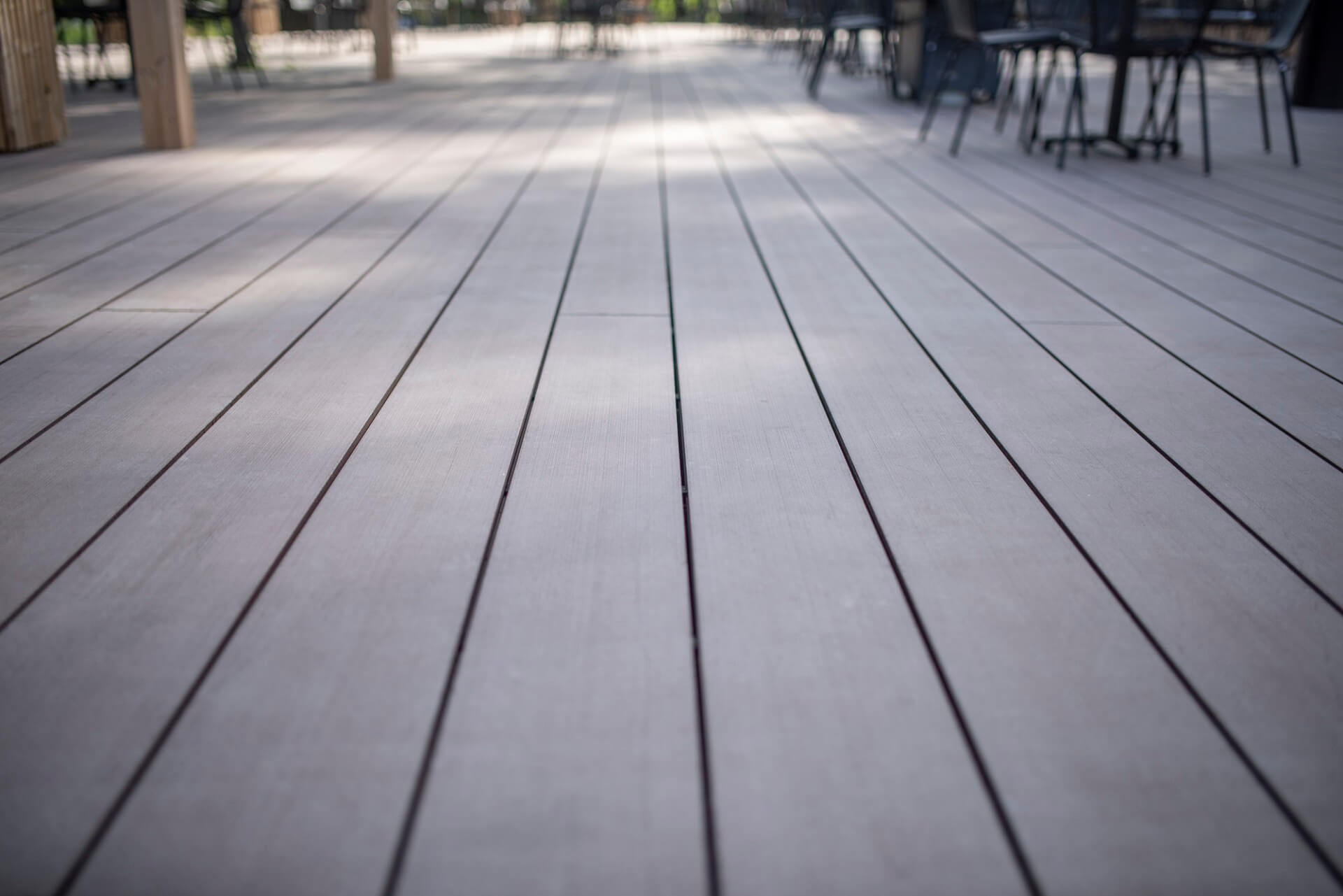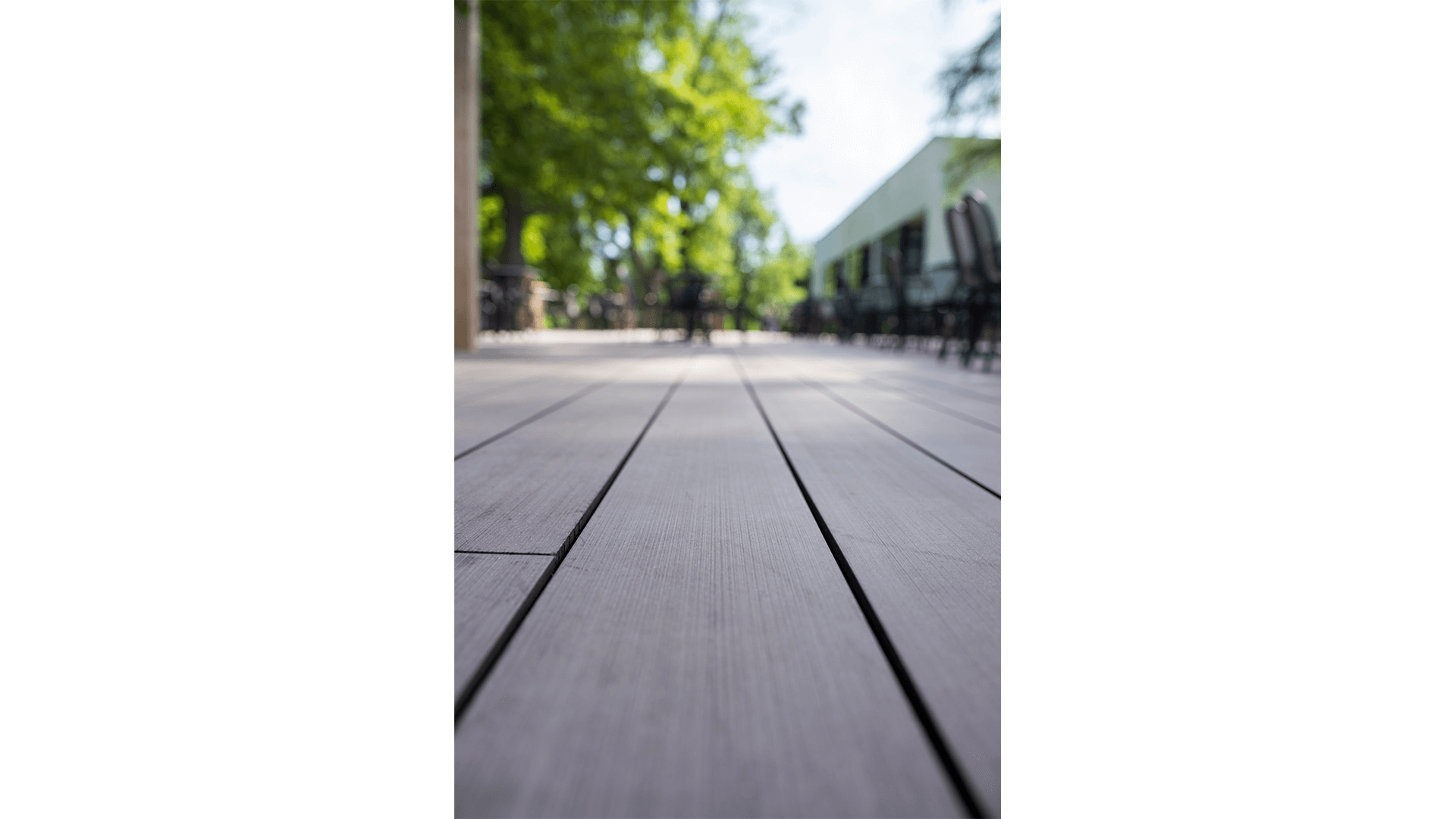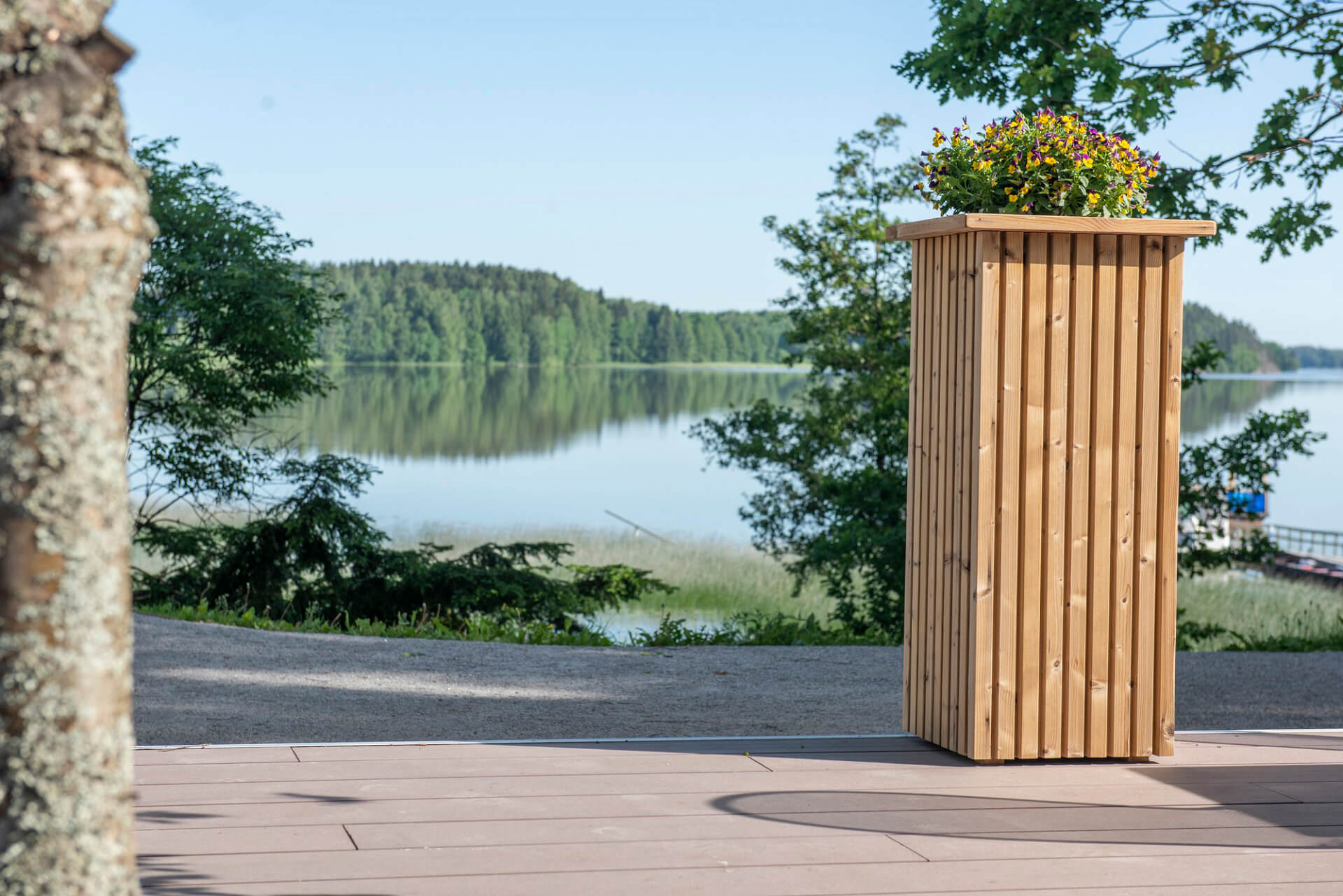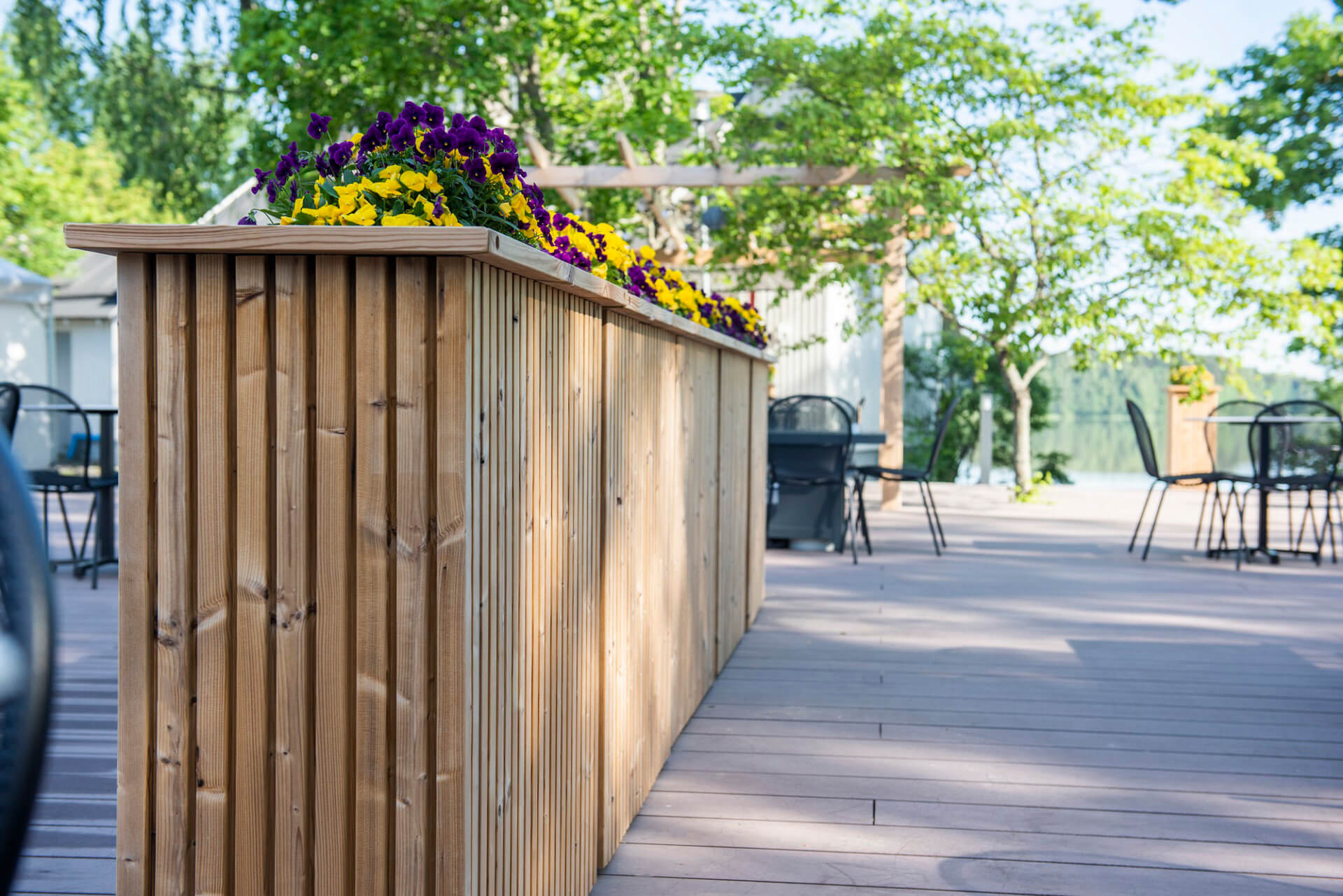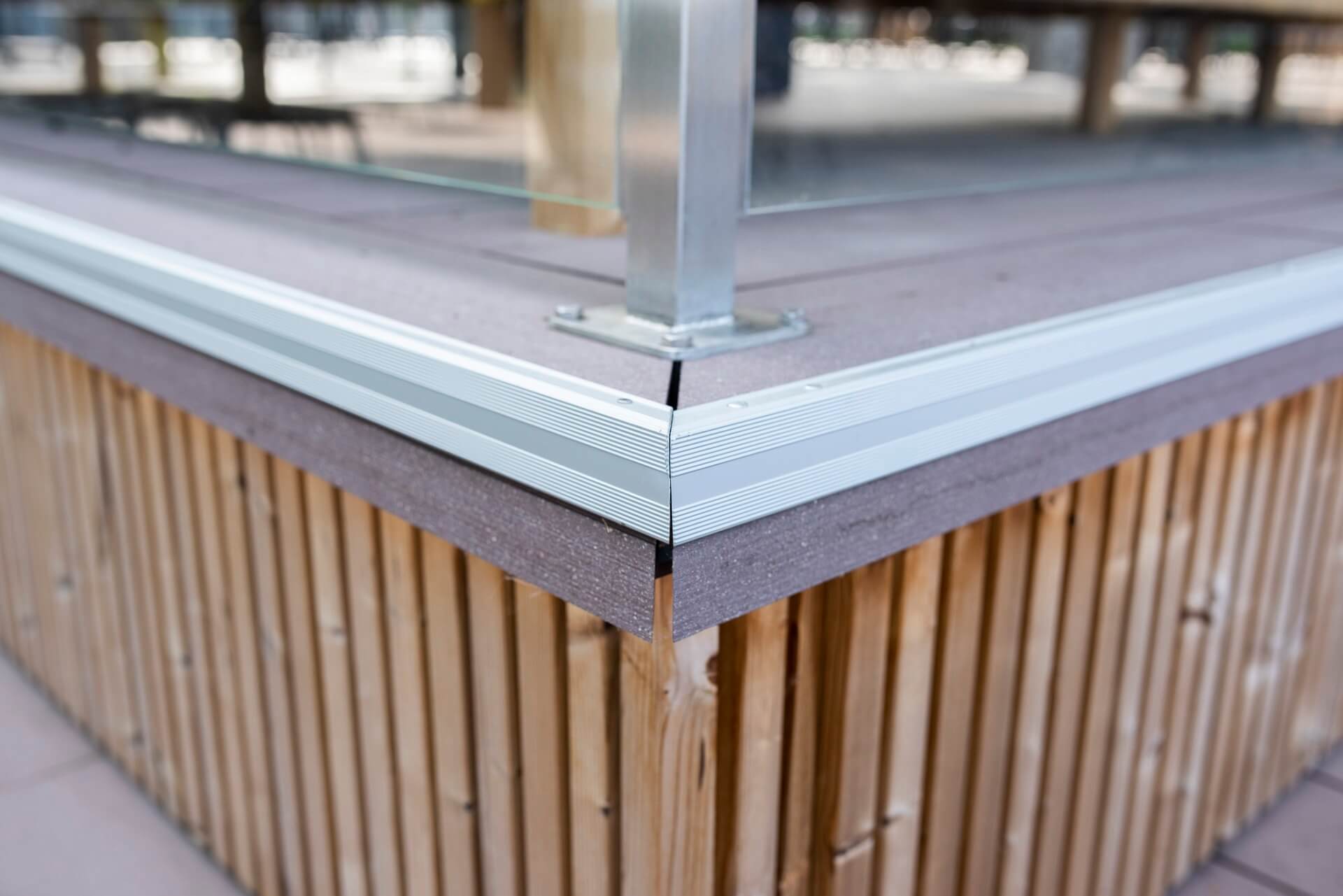 Gustavelund Hotel
Gustavelund Hotel's role is to accommodate their customers by providing meeting, hotel and restaurant services. To provide successful meetings for their guests, the hotel opted for Lunawood Thermowood TWPC Composite and Solar Shades to deliver an unforgettable experience.
The Mocca brown Thermowood TWPC Composite gives the location a sense of sophistication and calmness, alleviating visitors of their hassles during hectic days. The Solar Shades nurture visitors and its location with warmth, and comfort. The flower arrangements are finished with Luna Triple Shadow panels that makes it easy to create a light, bar-like look.
Thermowood TWPC Composite raises the bar in composite decking, providing a resilient surface. TWPC Composite decking summons the beauty of Nordic craftmanship and innovation with stunning, subtle tones.