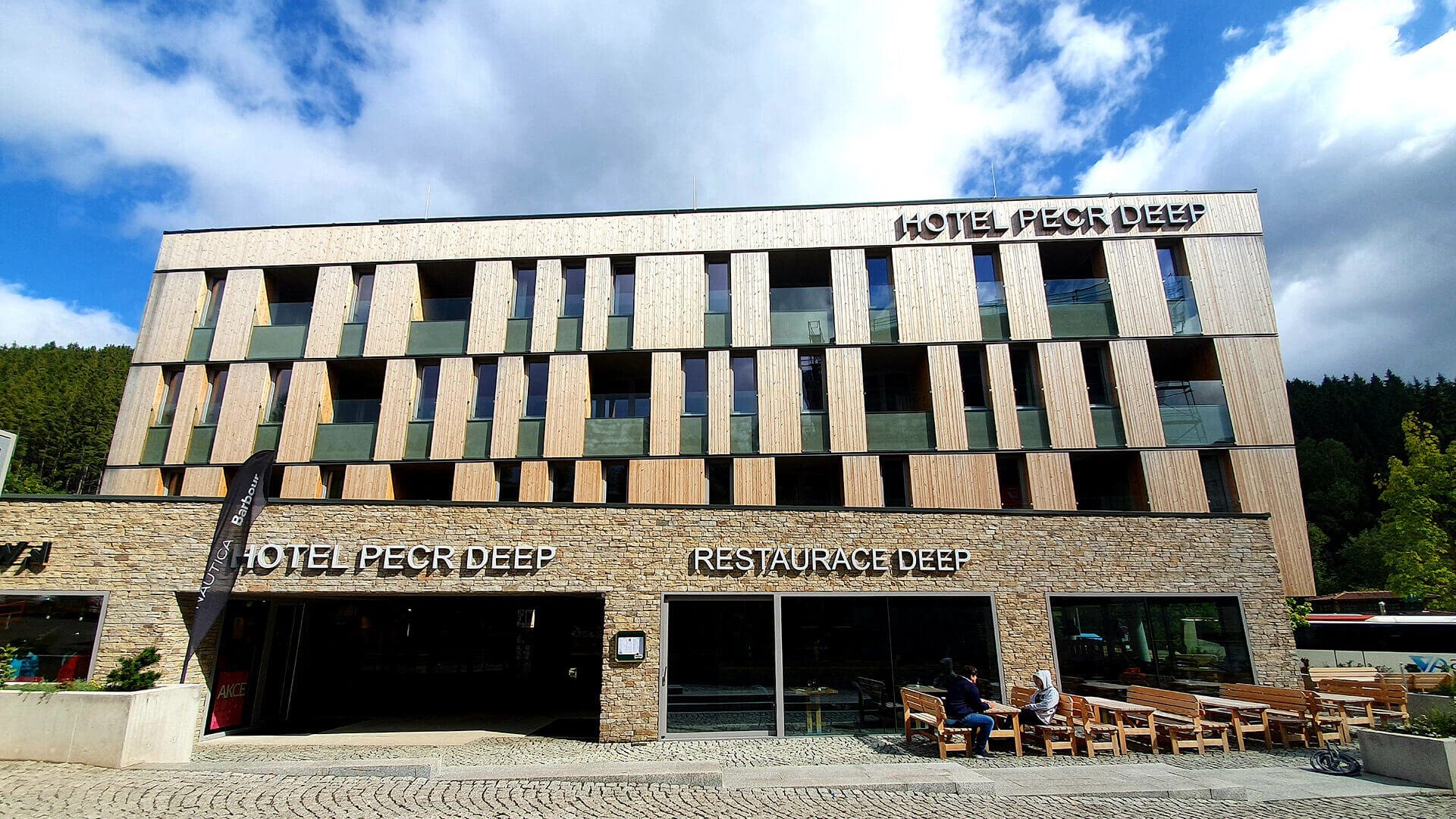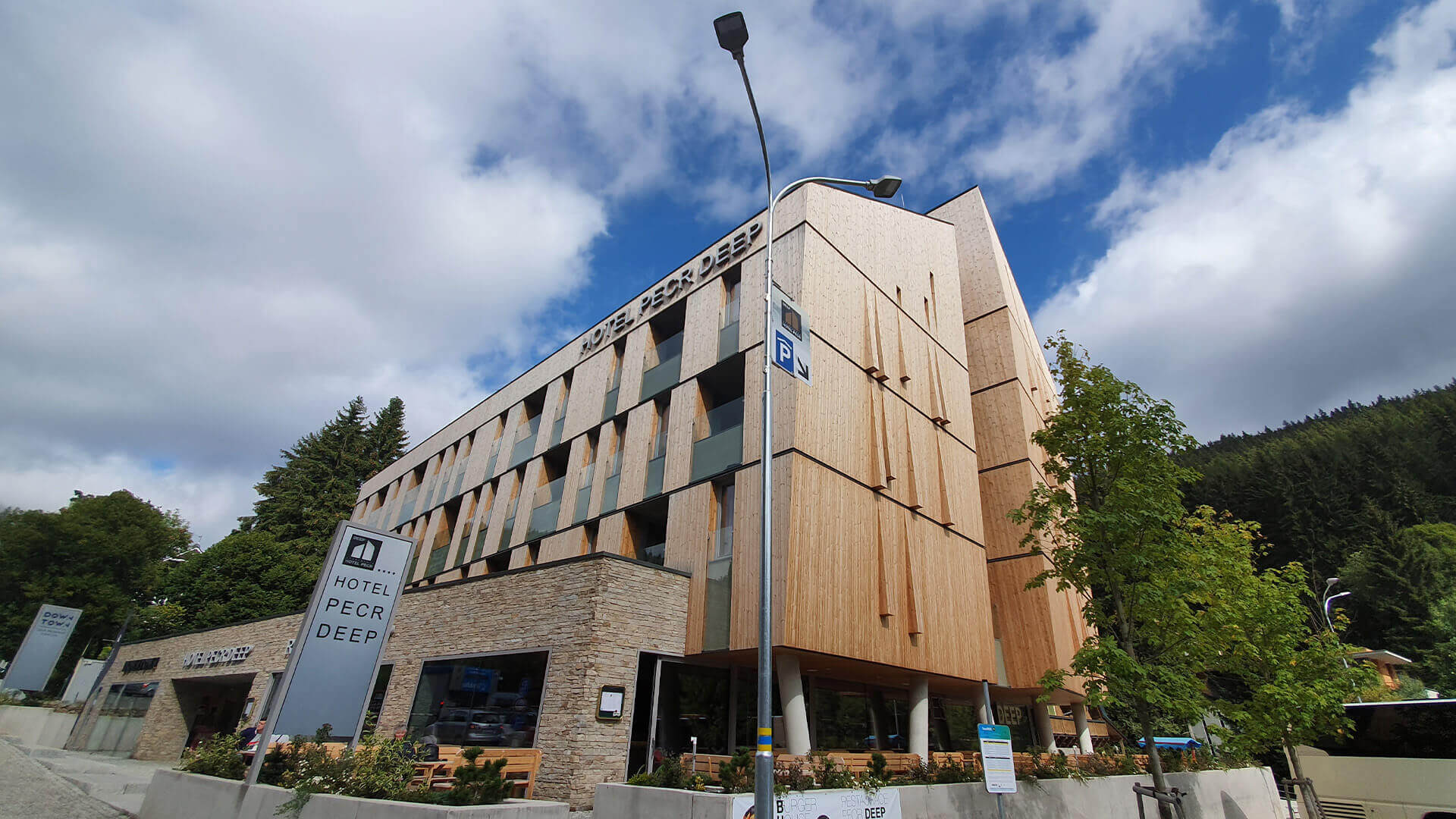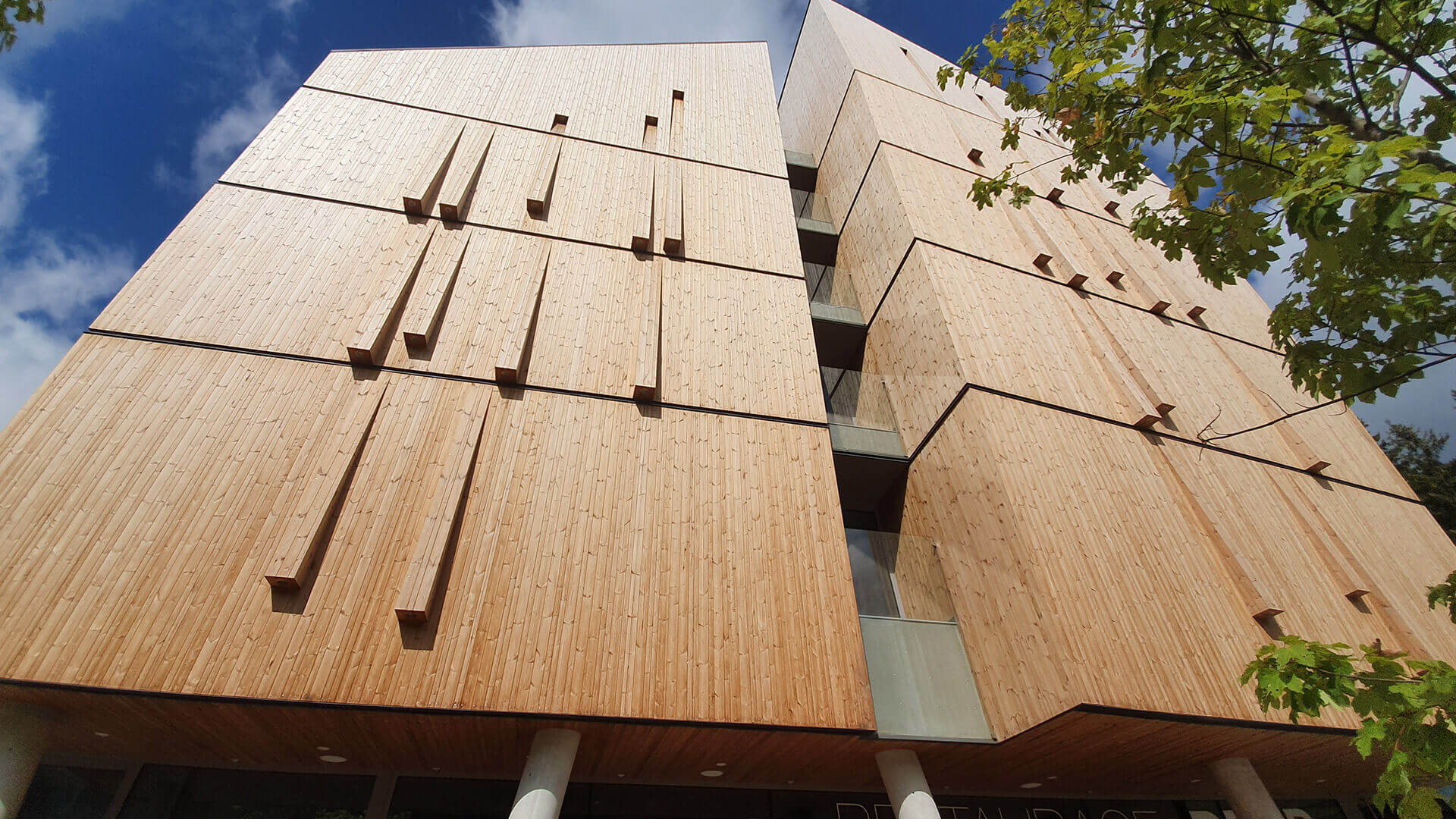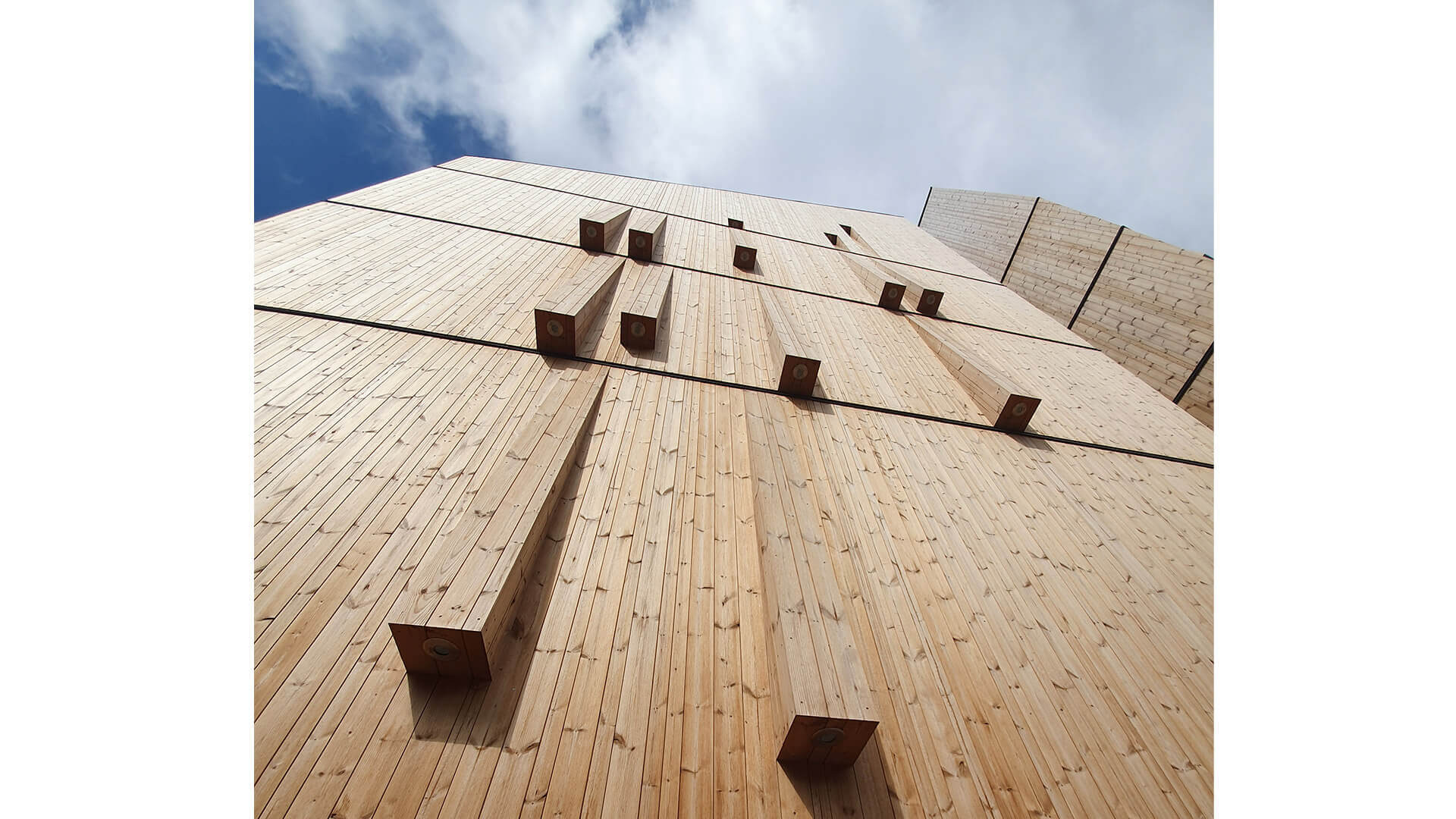 Hotel Pecr Deep, Czech Republic
Hotel Pecr Deep is located in the very heart of the Pec pod Snezkou ski centre which is a peaceful village at the foot of the highest mountain in the Czech Republic. Hotel Pecr Deep represents one of the most modern hotels in the area. A-four-star hotel's stunning architecture offers unique experience for all senses.
The exterior Facade is made from durable and sustainable Lunawood Thermowood. The material is suitable in any climate, it is dimensionally stable and resin-free. Thermowood is a modern architectural material and the combination with stone-based materials and glass creates a beautiful contemporary look with a soft, natural finish.