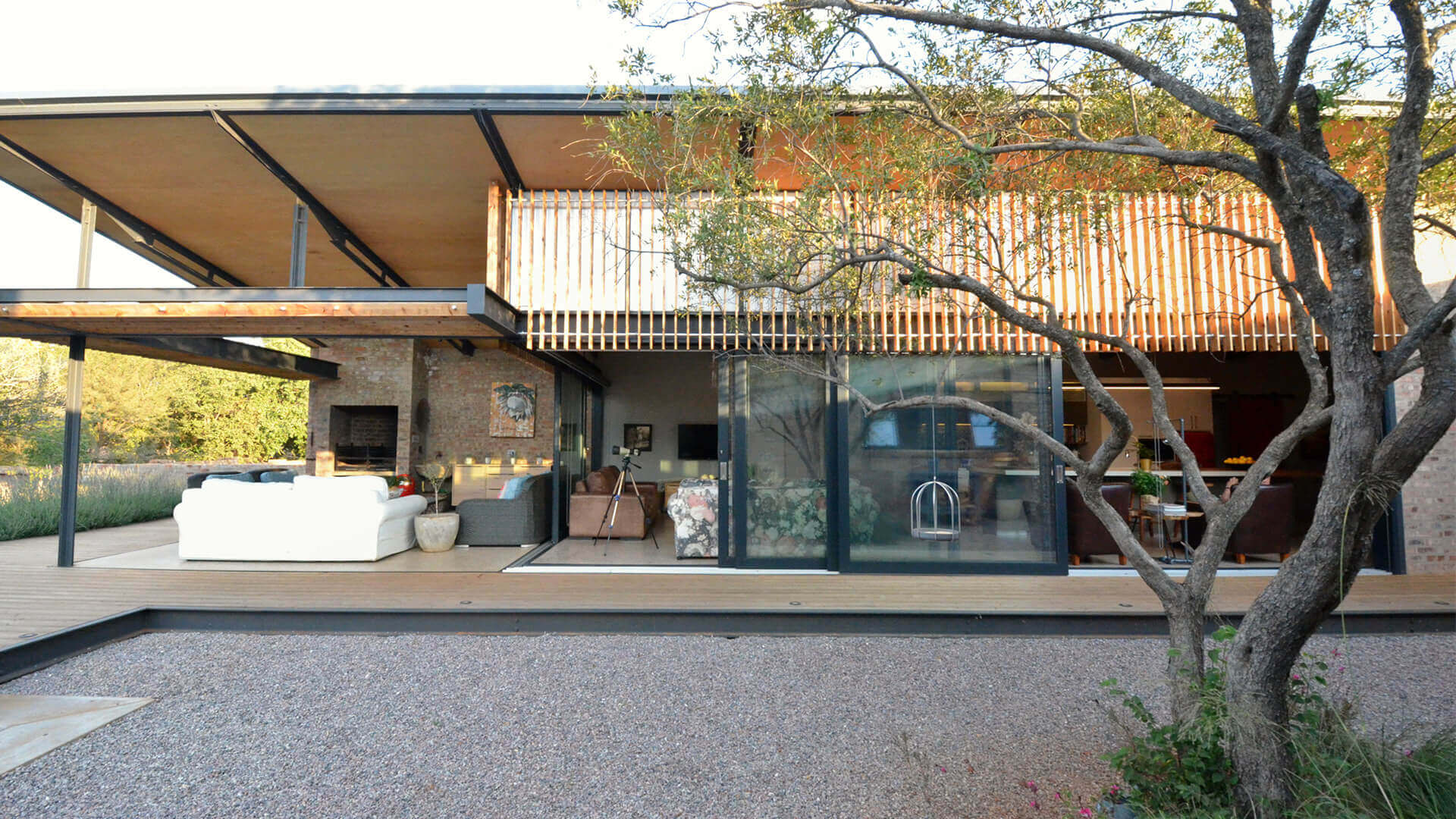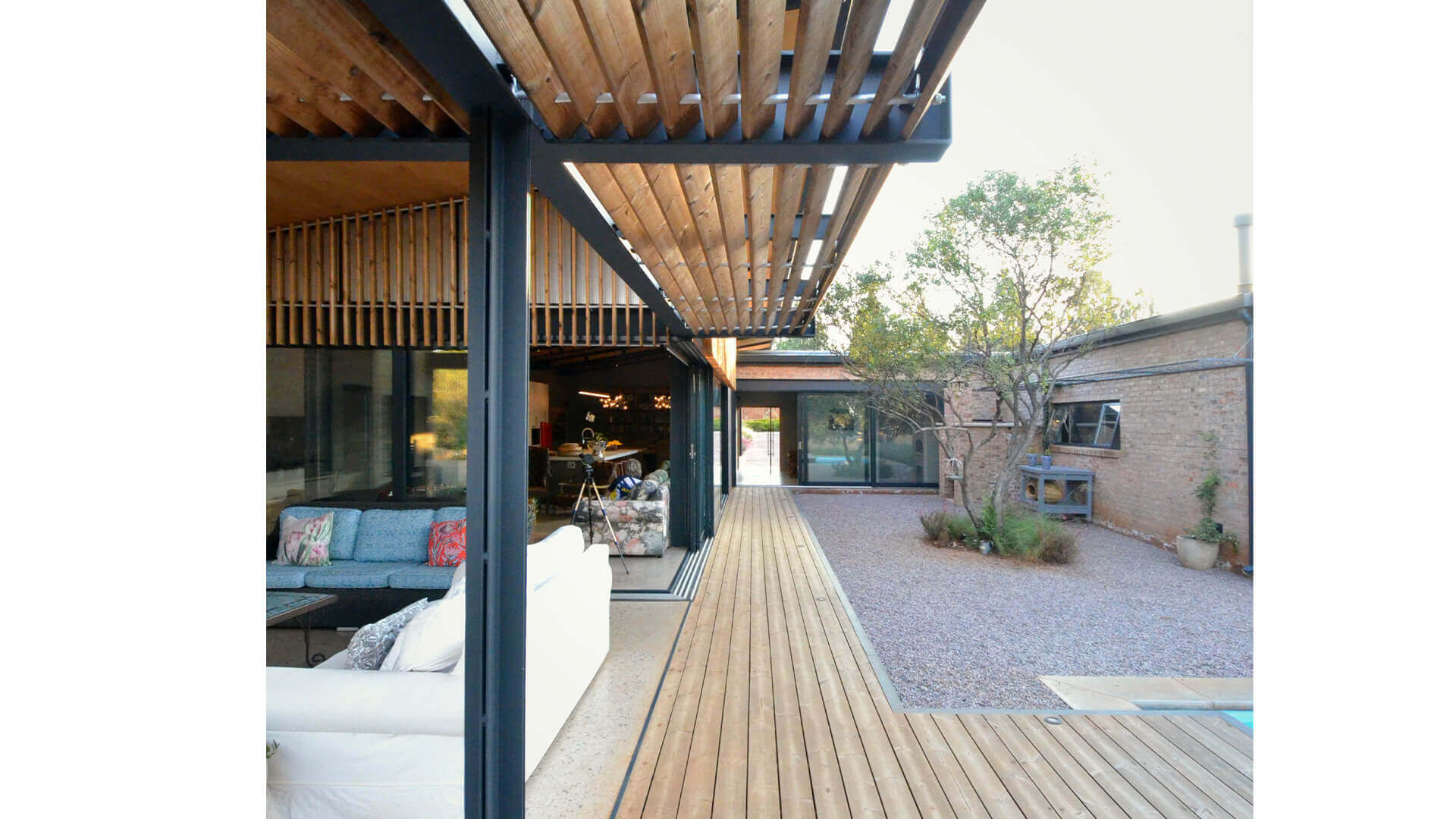 House Meerholz in Pretoria, South Africa
Lunawood Thermowood brings a natural and soothing effect combined with hard materials such as brick and glass. Lunawood Thermowood battens are dimensionally stable to be used as solar shades. Plained Lunawood profiles are pleasant to walk, even with bare feet. Lunawood Thermowood is an outstanding decking material due to its stability and durability. Luna Profix -hidden fixing clip enables quick and easy installation of the deck and creates a clean and elegant appearance without visible screws.
Thermally modified timber has beautiful brown tone, which naturally weathers over time to beautiful silver-gray patina, if the wood is left untreated with pigmented and UV-protected wood oil.