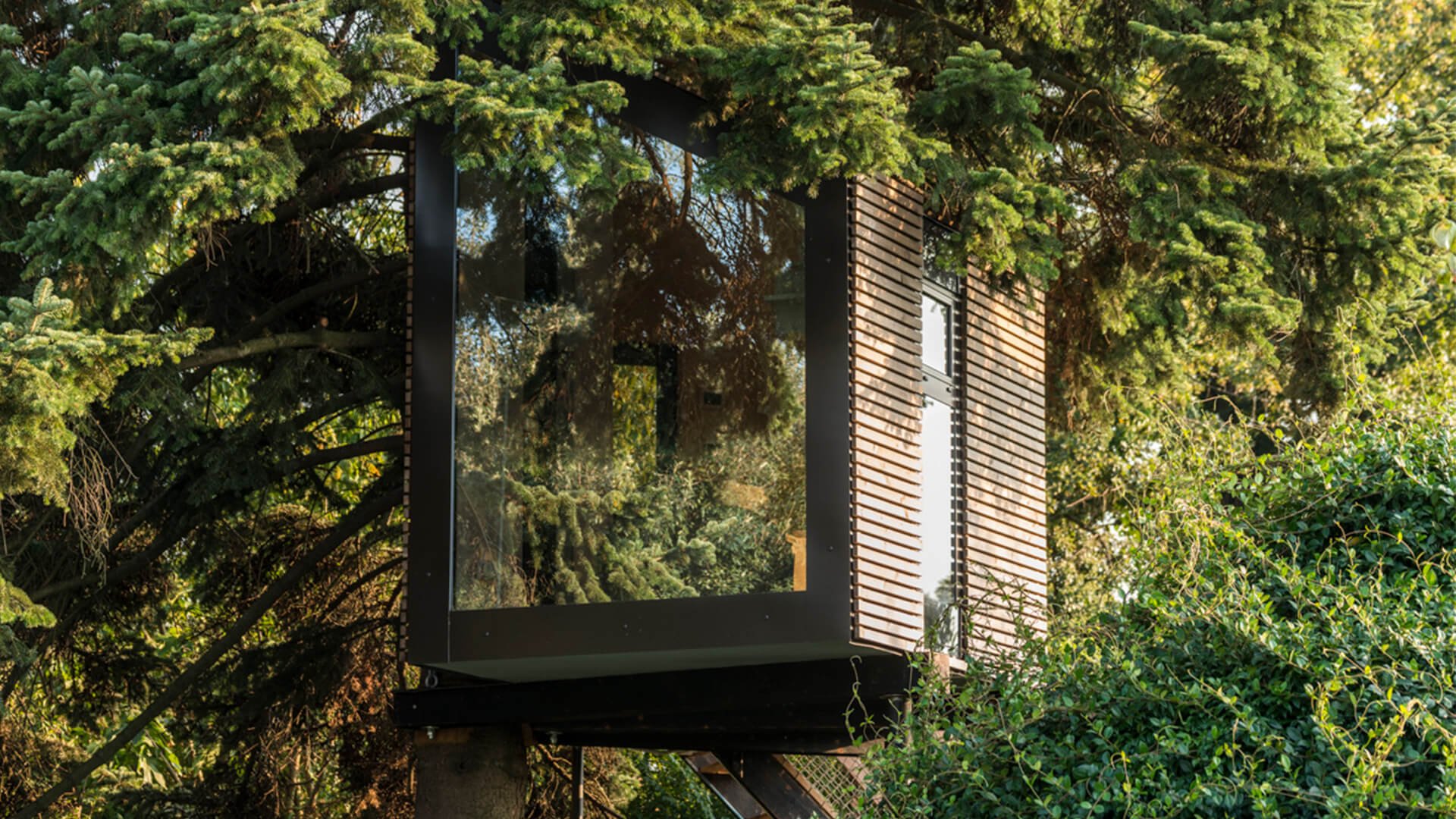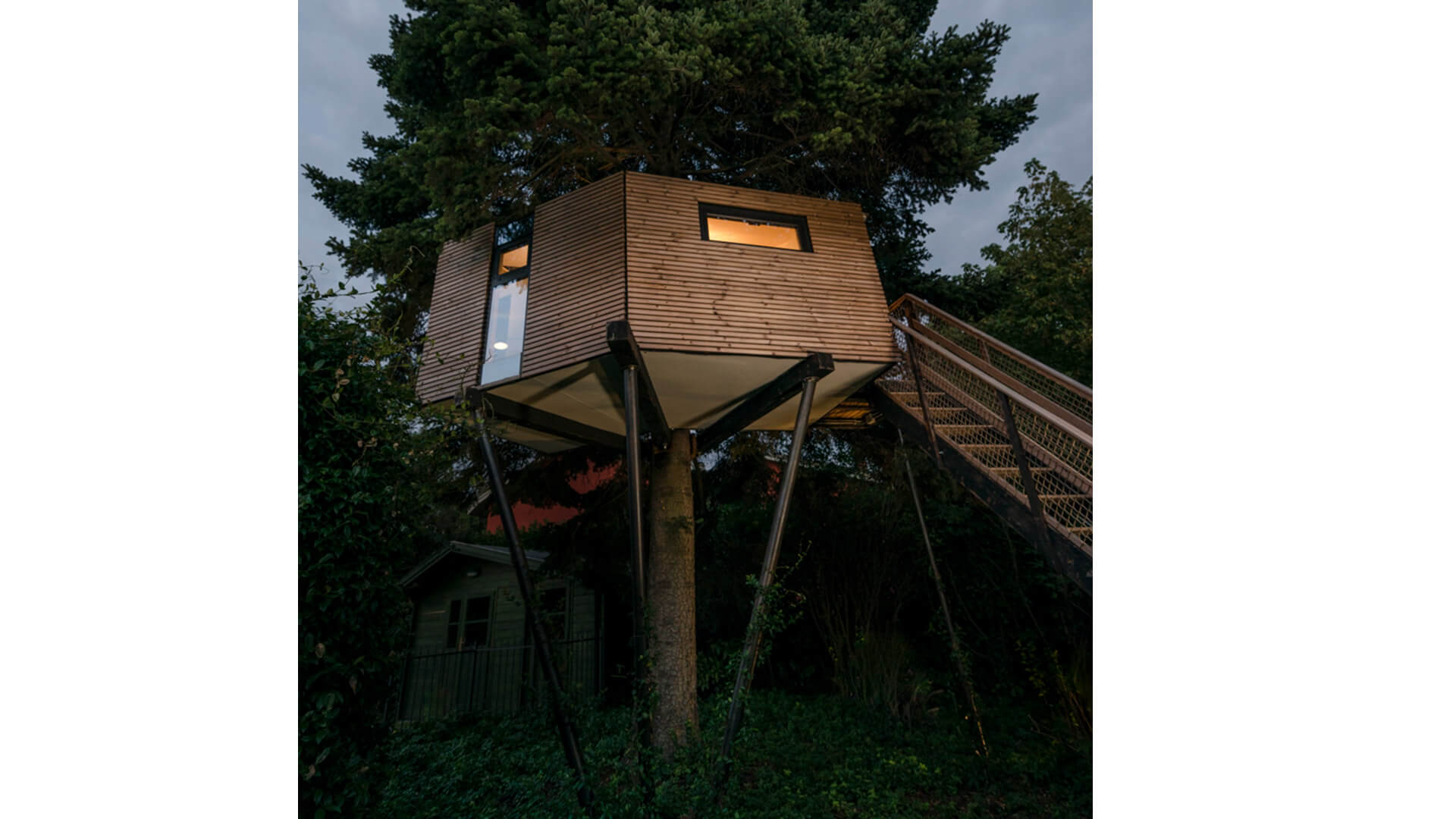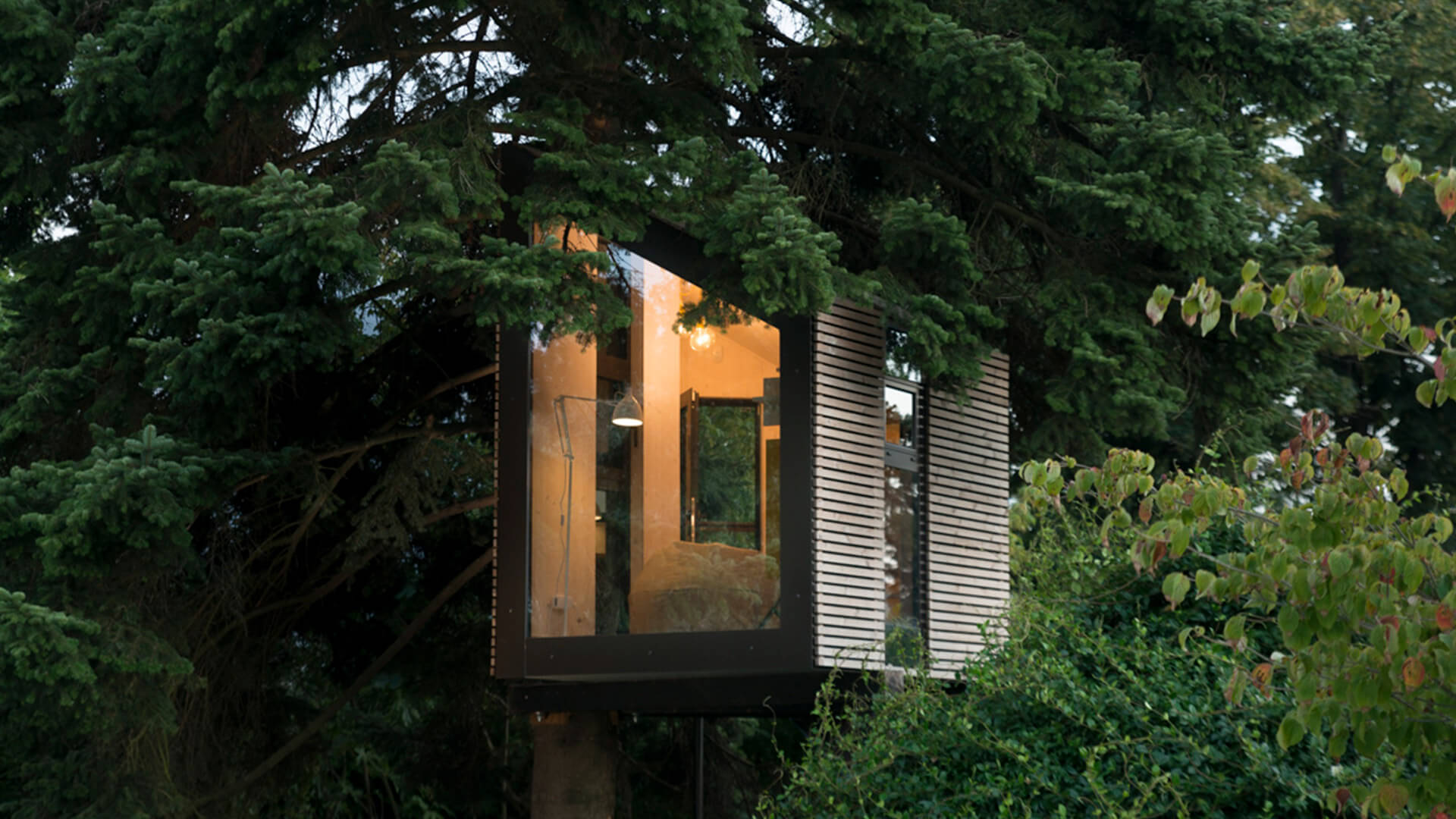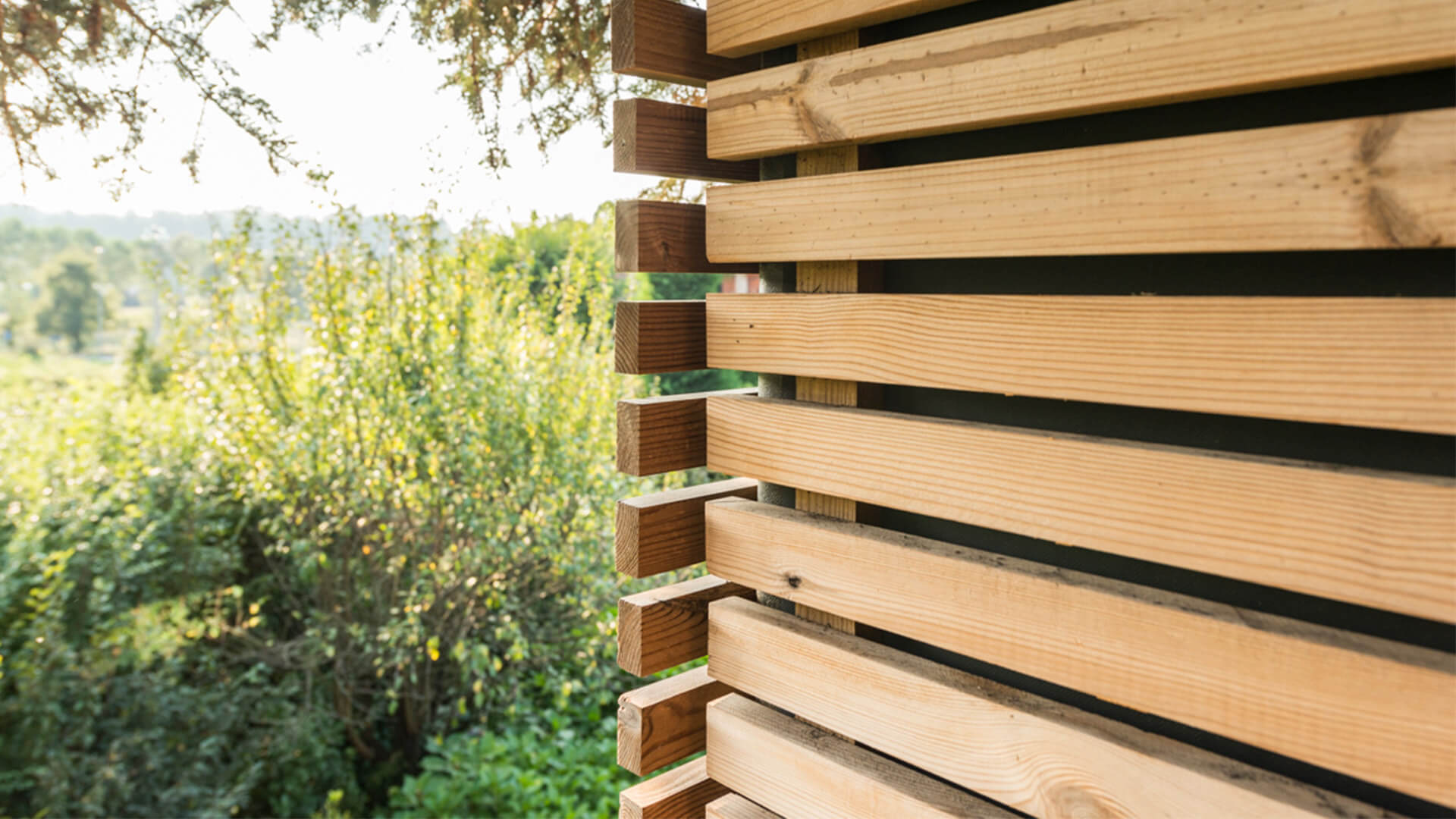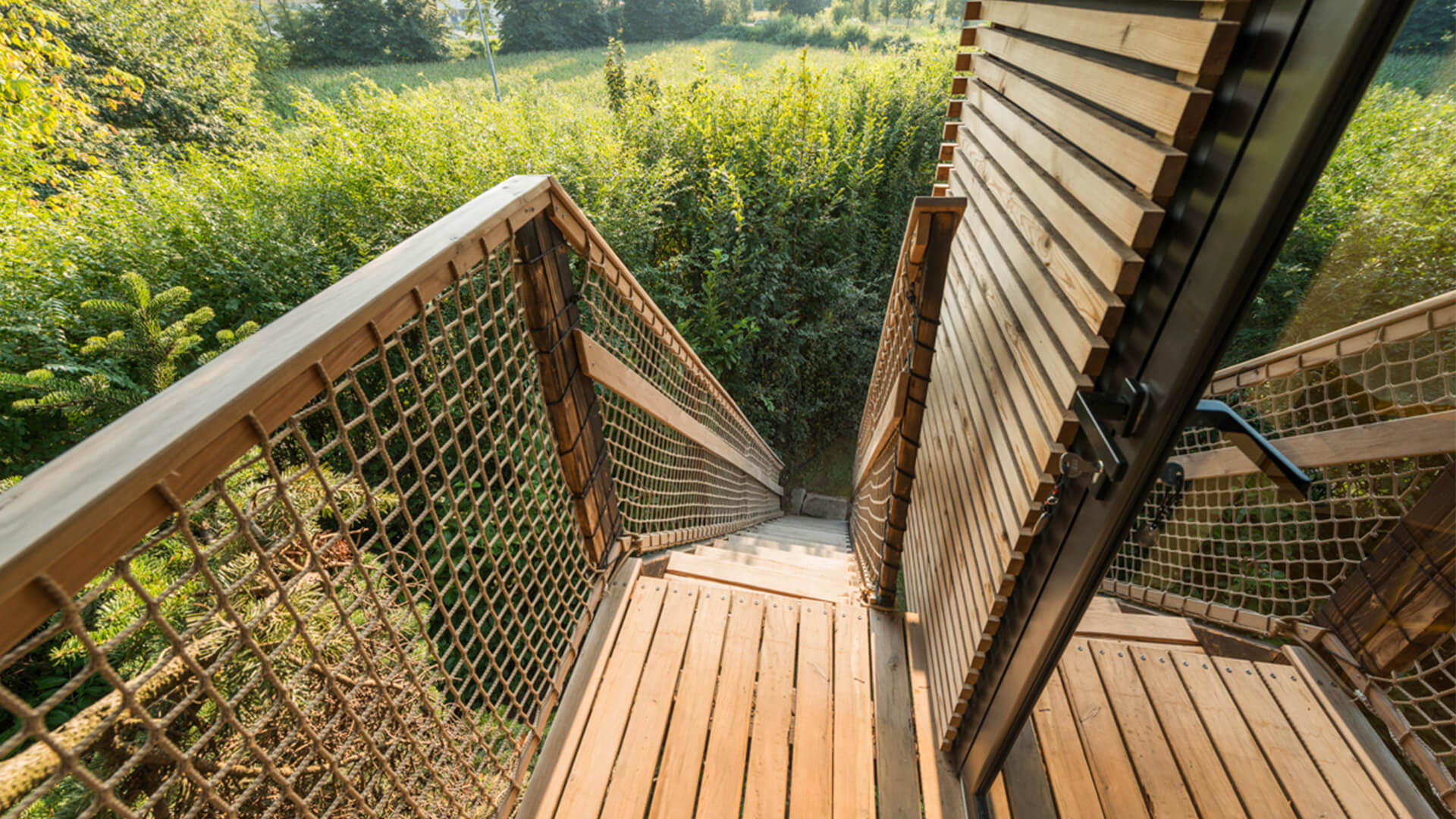 Light Cute Treehouse by Sullalbero SRL
Tree house with a modern design: full glass front wall which continues on the ceiling. Stop-sun glass, modern inside design.
Outside Lunawood Thermowood Nordic Pine ventilated cladding and also Thermowood  sun screen battens with a natural surface. On outside wall is used sustainable Lunawood Thermowood along with sheep wool for insulation. The concept of this project is: a studio in the nature with its desk, a cosy arm-chair and shelfs.
See also Treehouse Guest House and  Treehouse Extreme by Sullalbero SRL