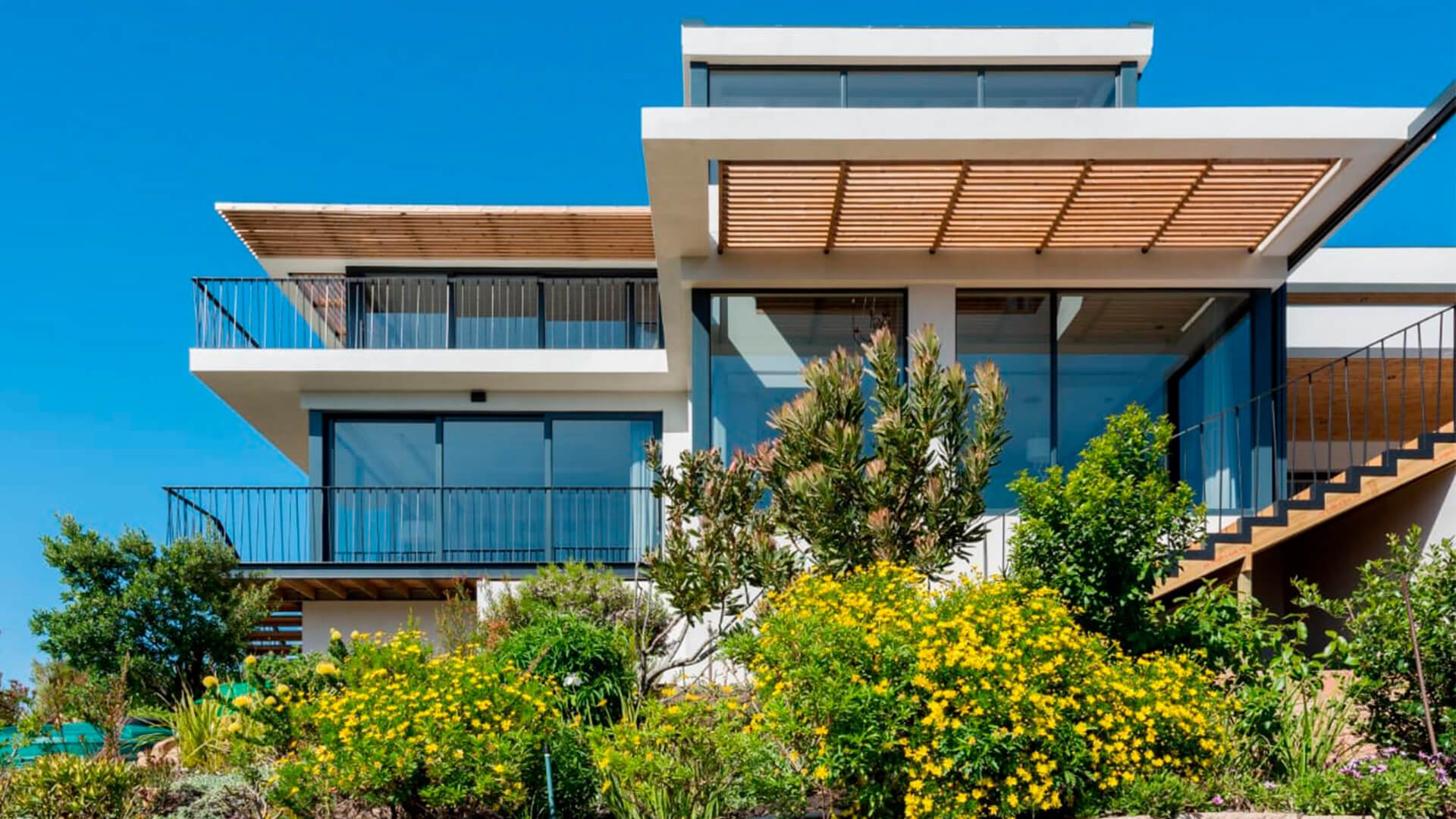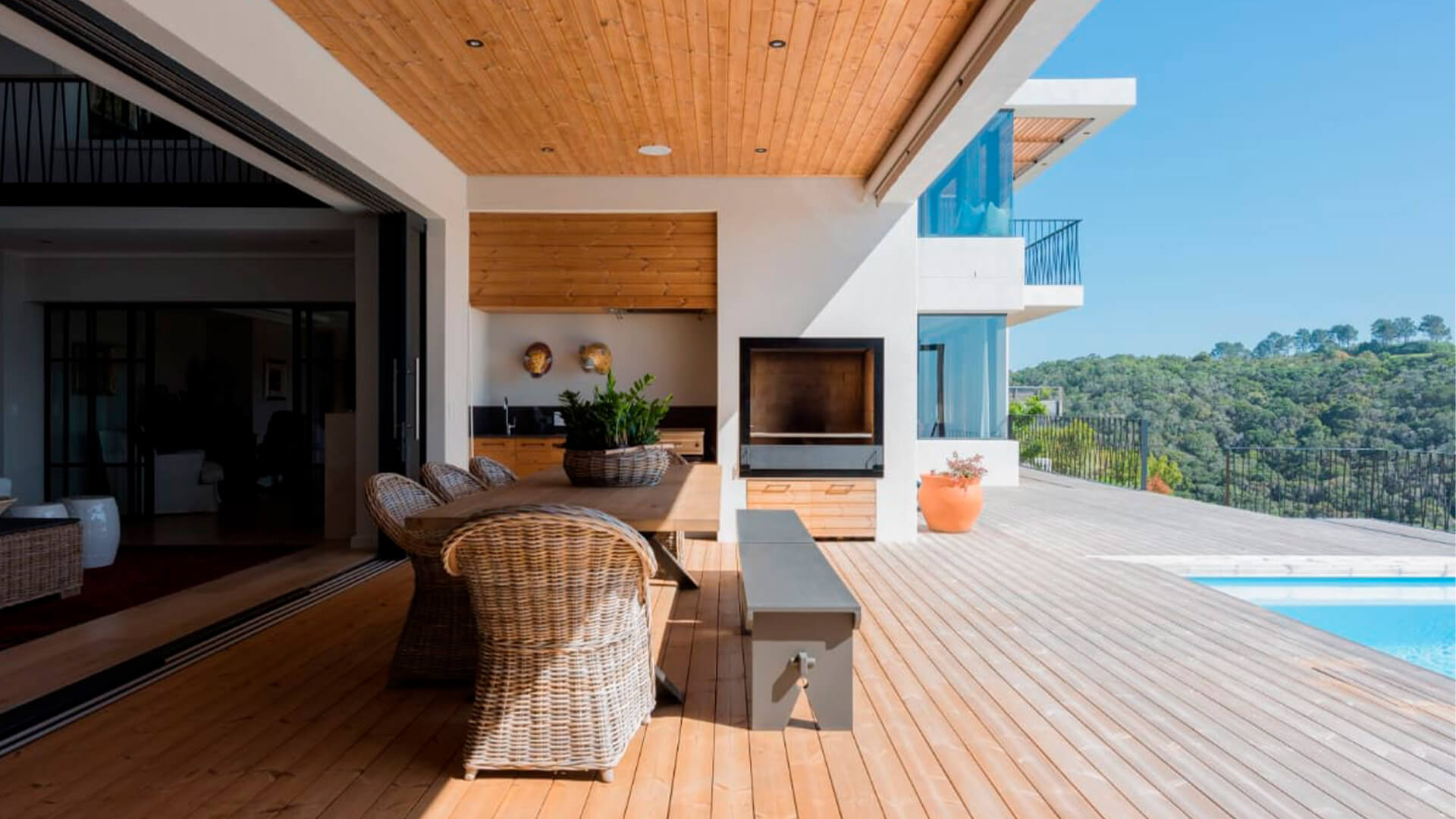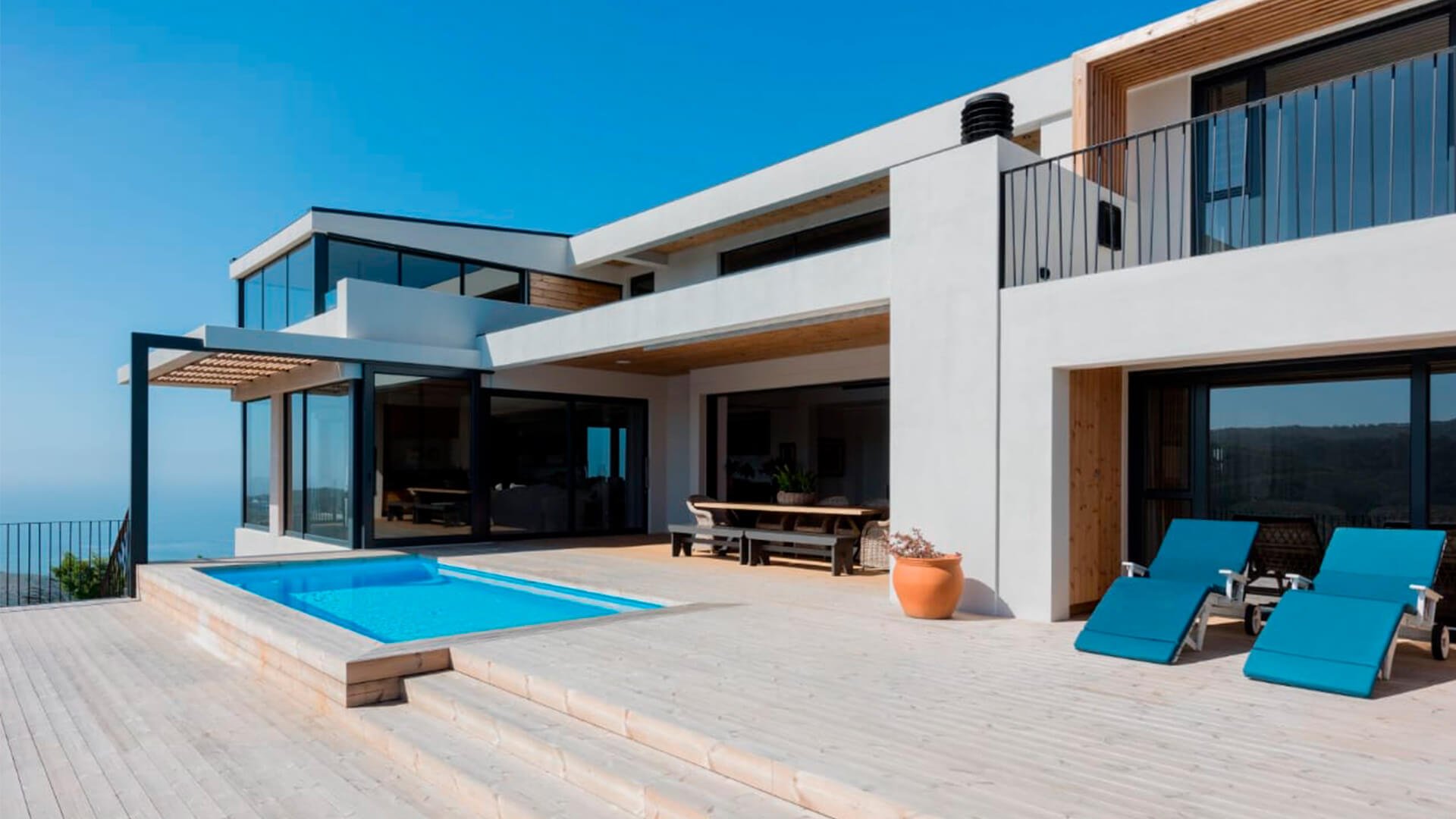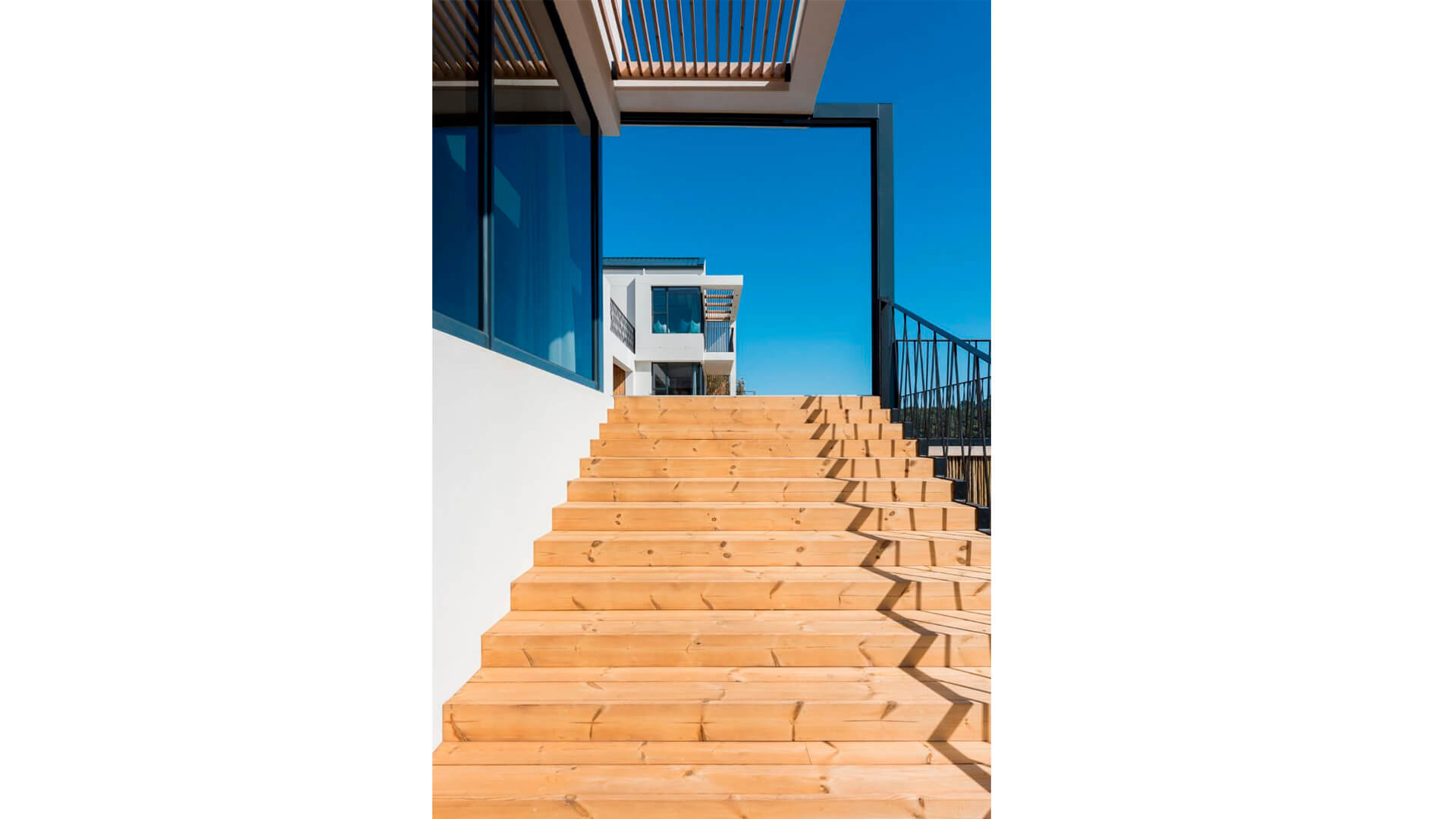 Private house in Pezula Golf Resort, South Africa
Located on the Eastern Head of Knysna, surrounded by a lush paradise of indigenous forests, mountains, lakes and pristine beaches the Pezula Golf Resort offers unsurpassed luxury on South Africa's iconic Garden Route. The design concept was to combine a Championship Golf Course on your doorstep with distinct local characteristics.  To complete the luxury experience in the resort, an expansive outdoor timber deck with heated plunge pool offers panoramic views over Pezula Championship Golf Course and the Indian Ocean.
Sustainable and dimensionally stable Lunawood Thermowood offers a soothing effect of the Nordic forest into hot and humid South Africa. Lunawood Thermowood has multiple application options in any climate for example on pool areas, ceilings and effect walls. Due to it's light weight, Lunawood Thermowood can be used in movable structures and it works perfectly as solar shade. Lunawood Thermowood has originally beautiful brown tone. If the surface is left untreated, it will turn to gracefully silver-grey over the time due to exposure to the UV-light.