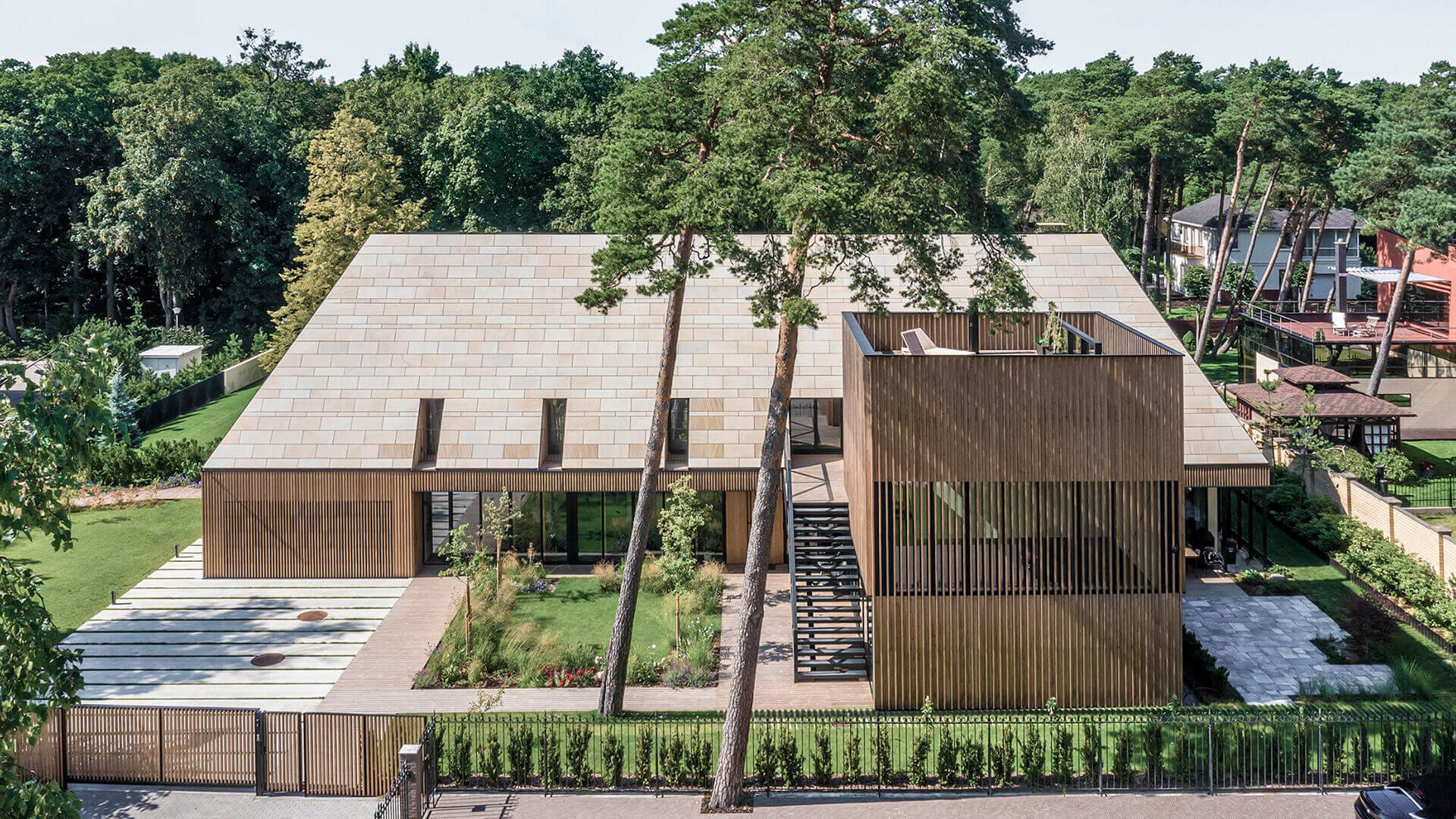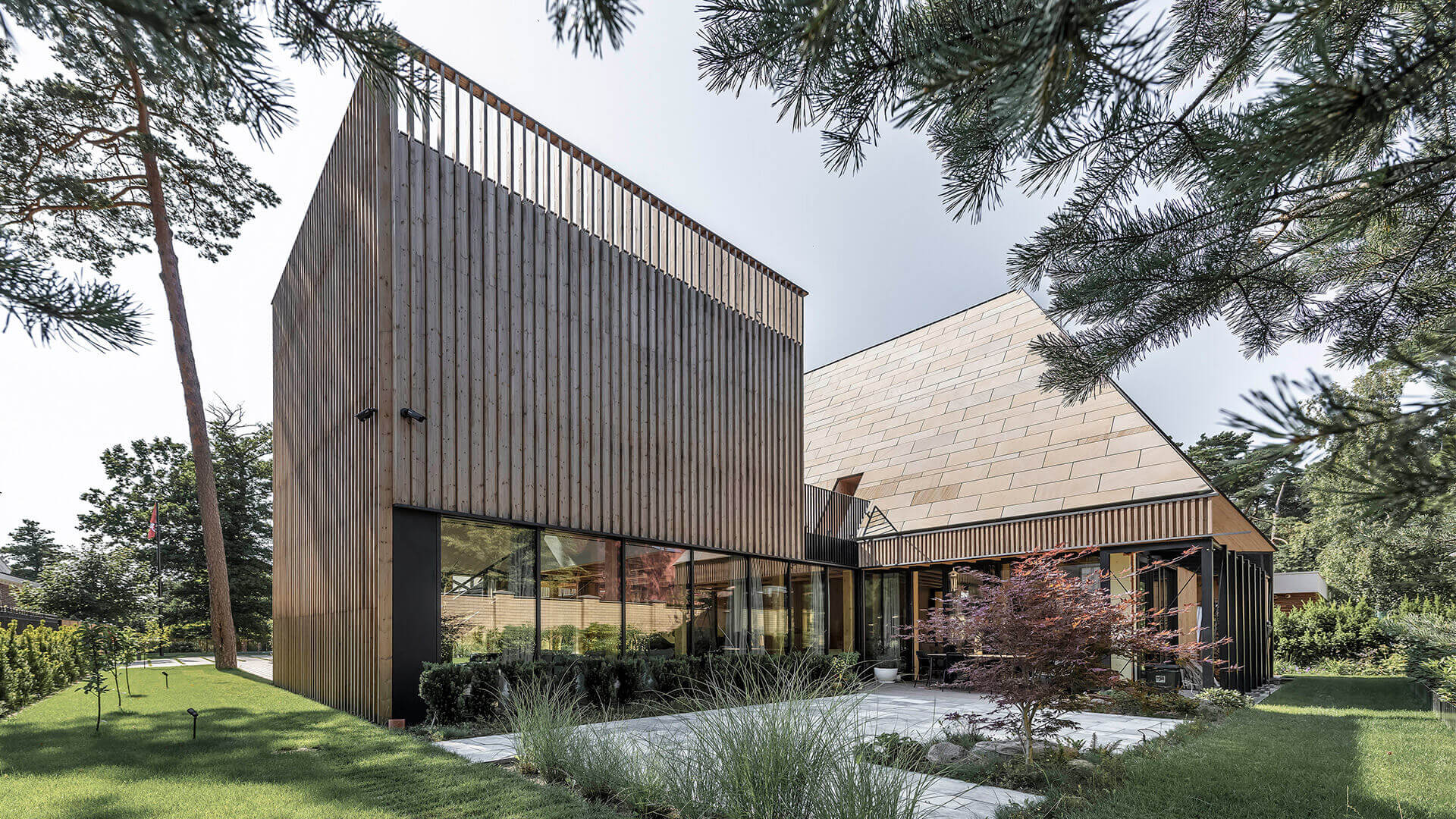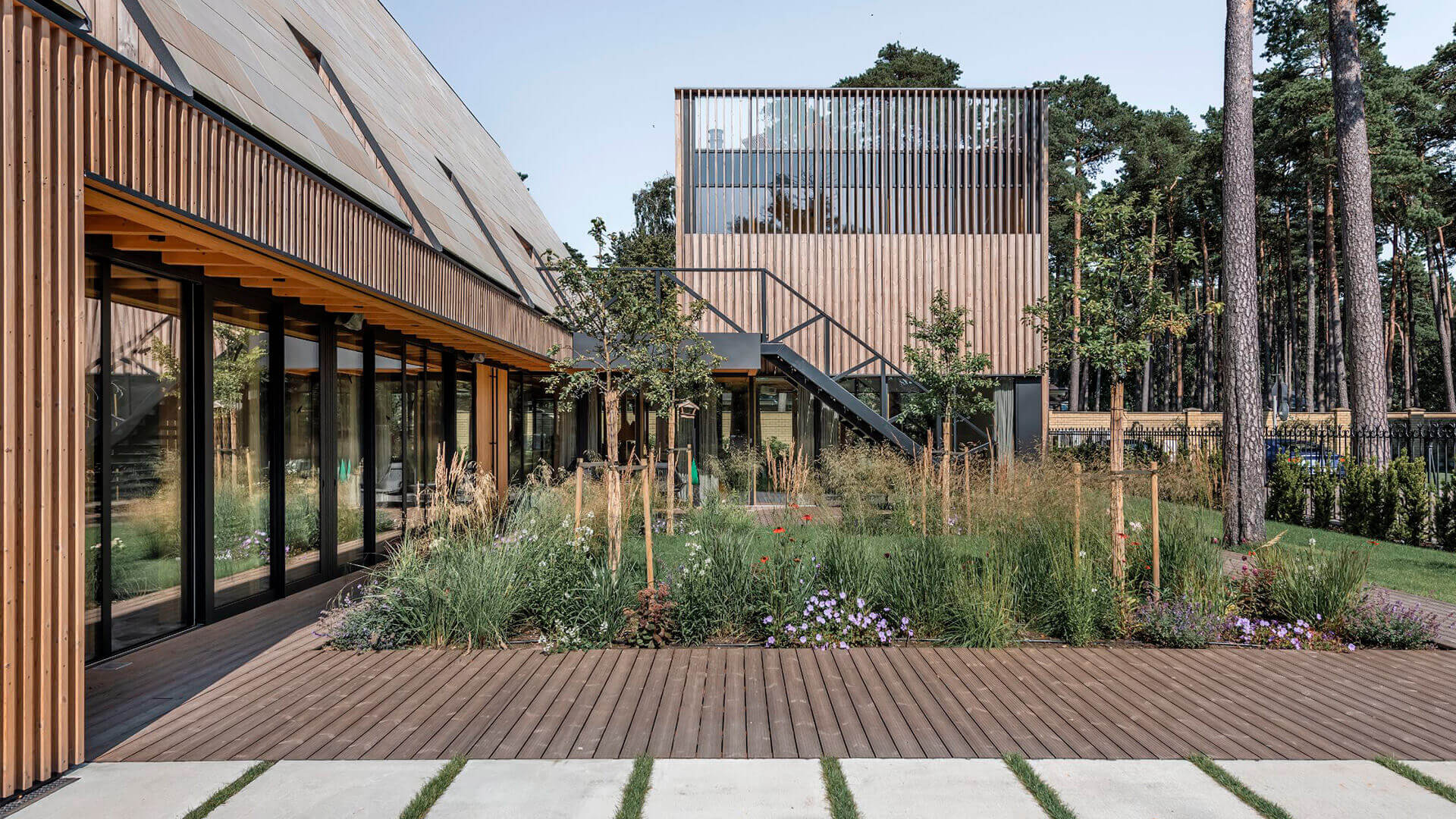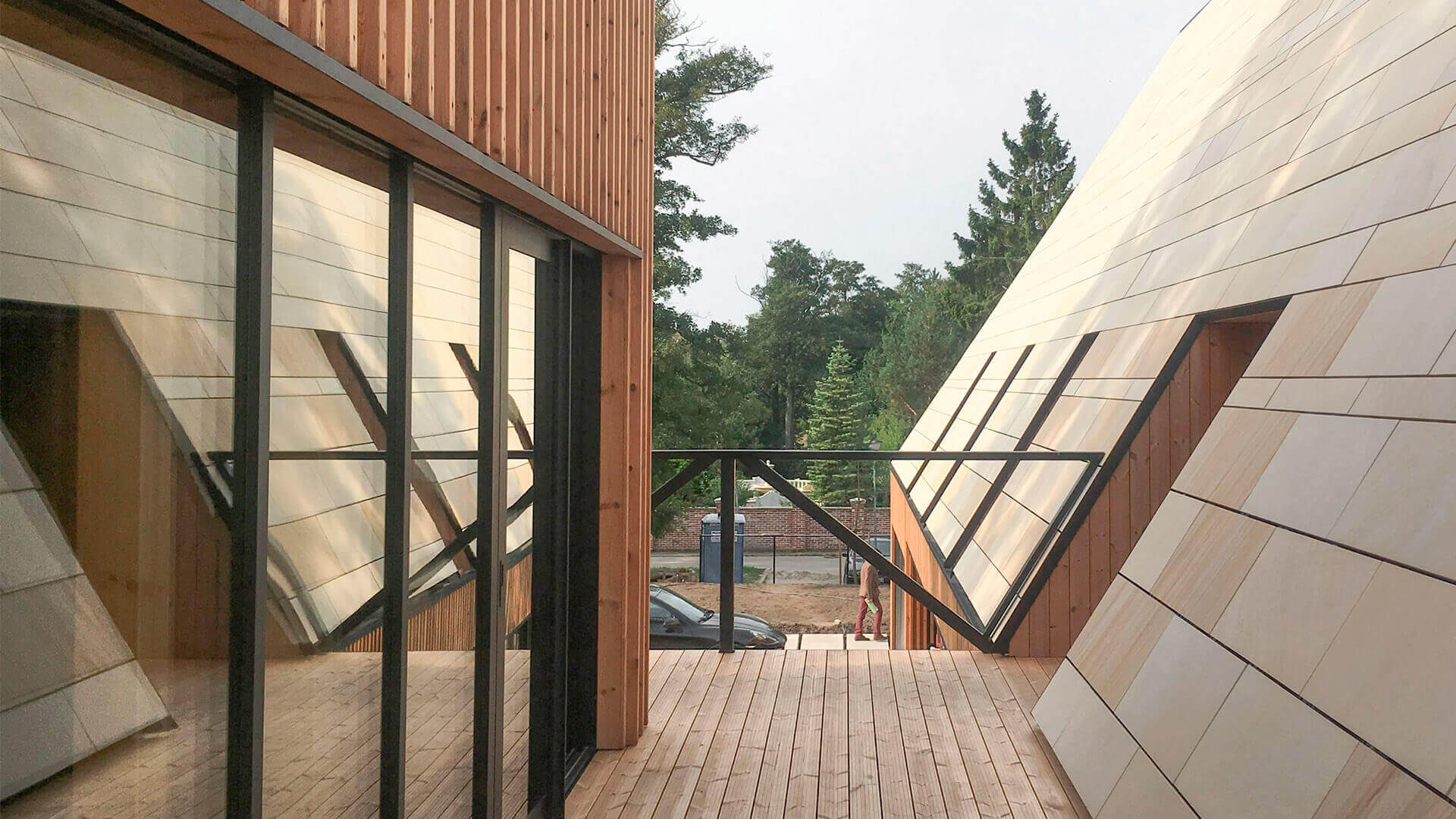 Private villa in Giruliai, Lithuania
The family villa, located in Giruliai, Lithuania, is built near to the Baltic Sea beach where water, sand and conifers form a beautiful complex. Carefully selected materials connect the building naturally to the Baltic Sea coast.
Lunawood Thermowood is dimensionally stable, resistant to decay and resin free. It can be used inside or outdoors, in any climate.  Lunawood is an non-toxic natural product and thus it is a sustainable and durable choice for facades, solar shades and other exterior applications as well as for interiors.
Thermally modified timber has beautiful brown tone, which naturally weathers over time to beautiful silver-gray patina, if the wood is left untreated with pigmented and UV-protected wood oil.