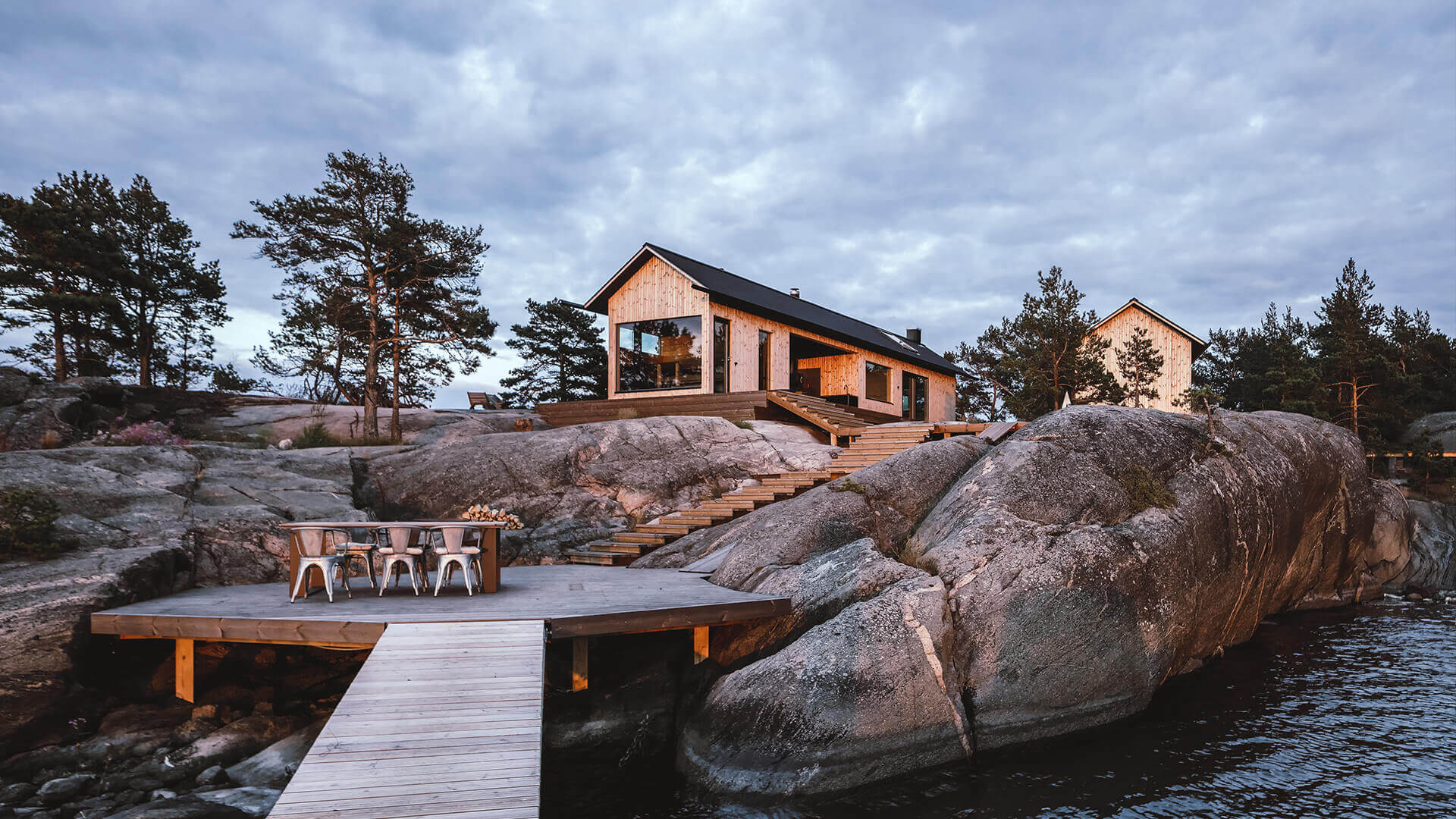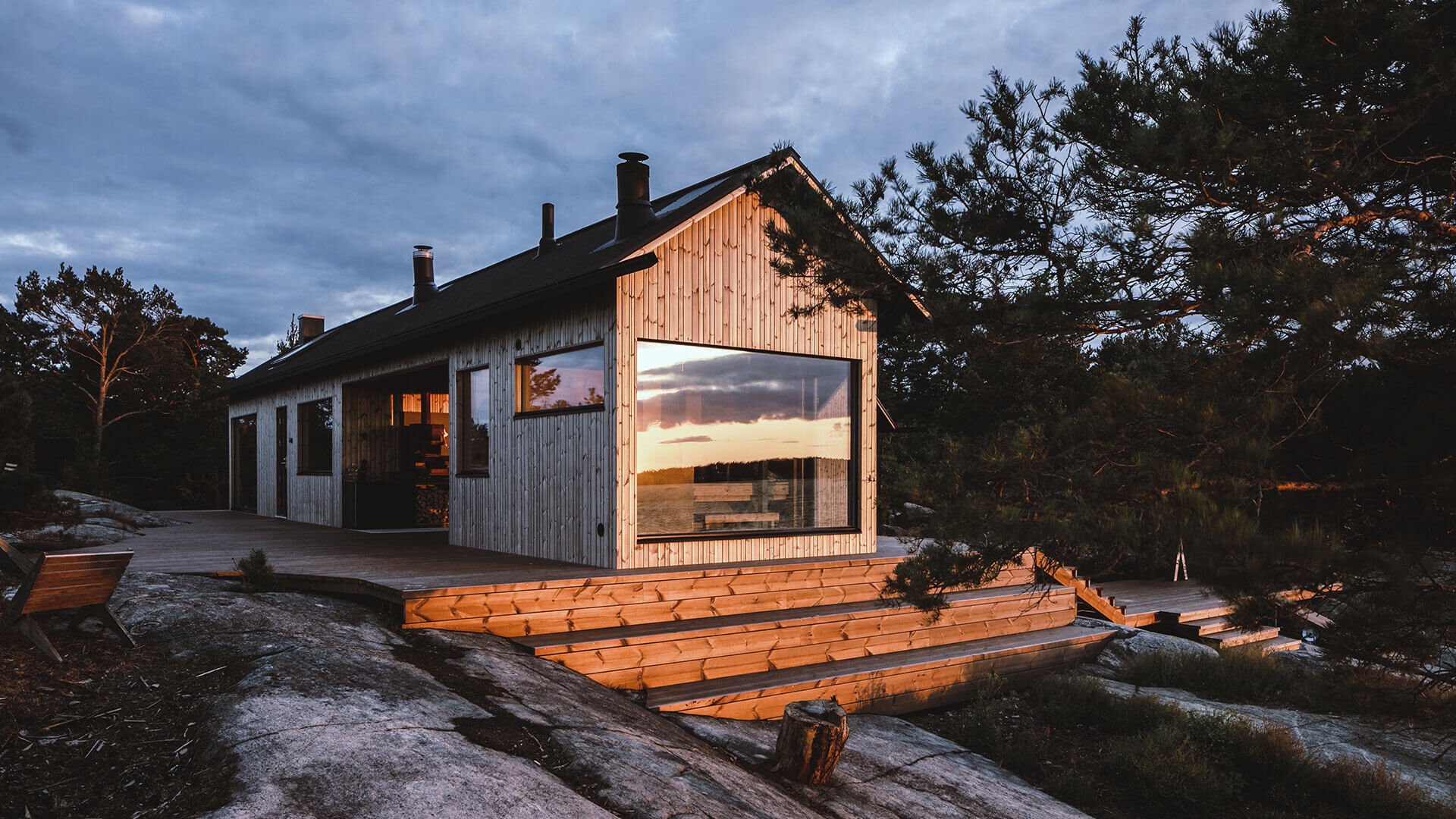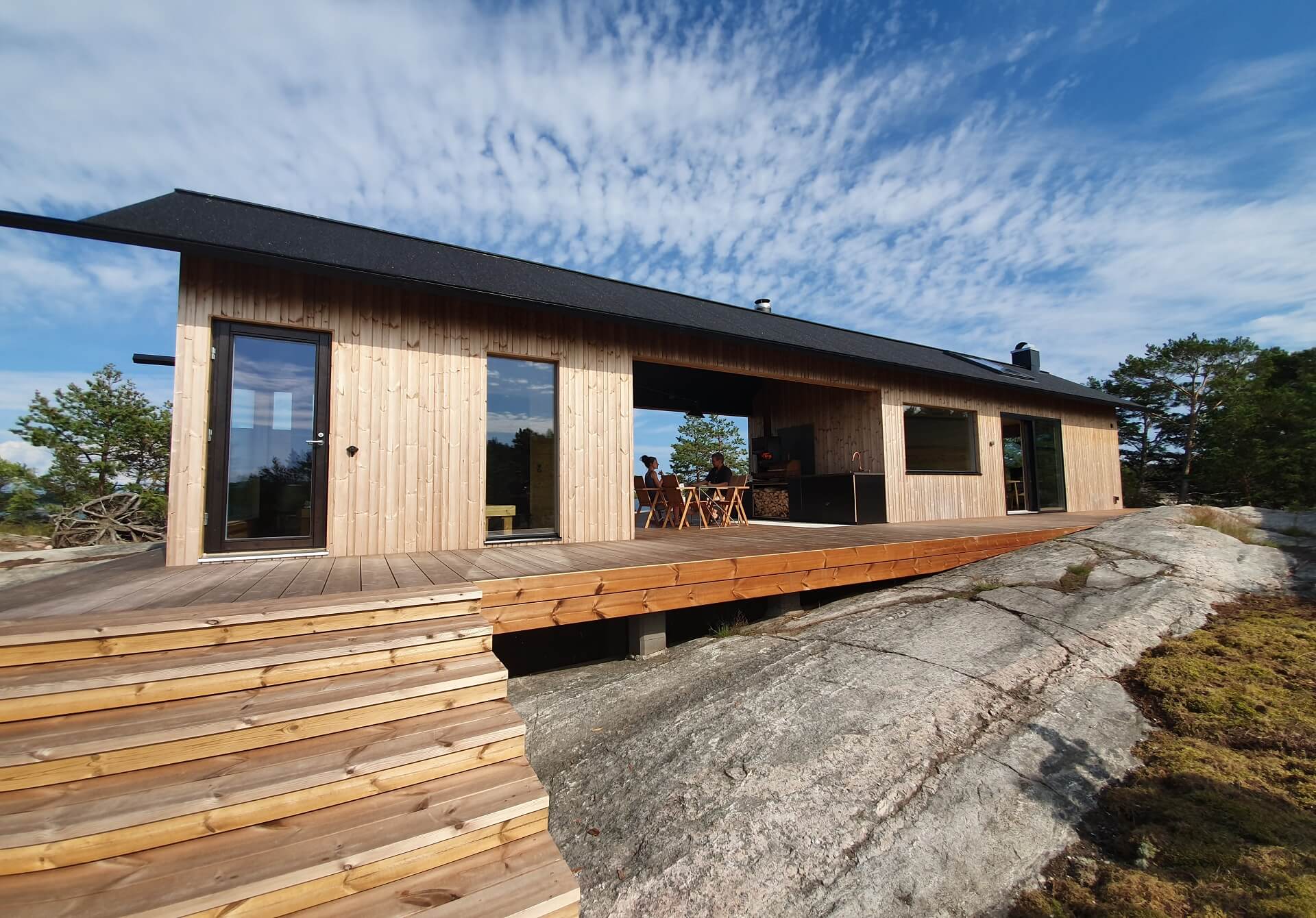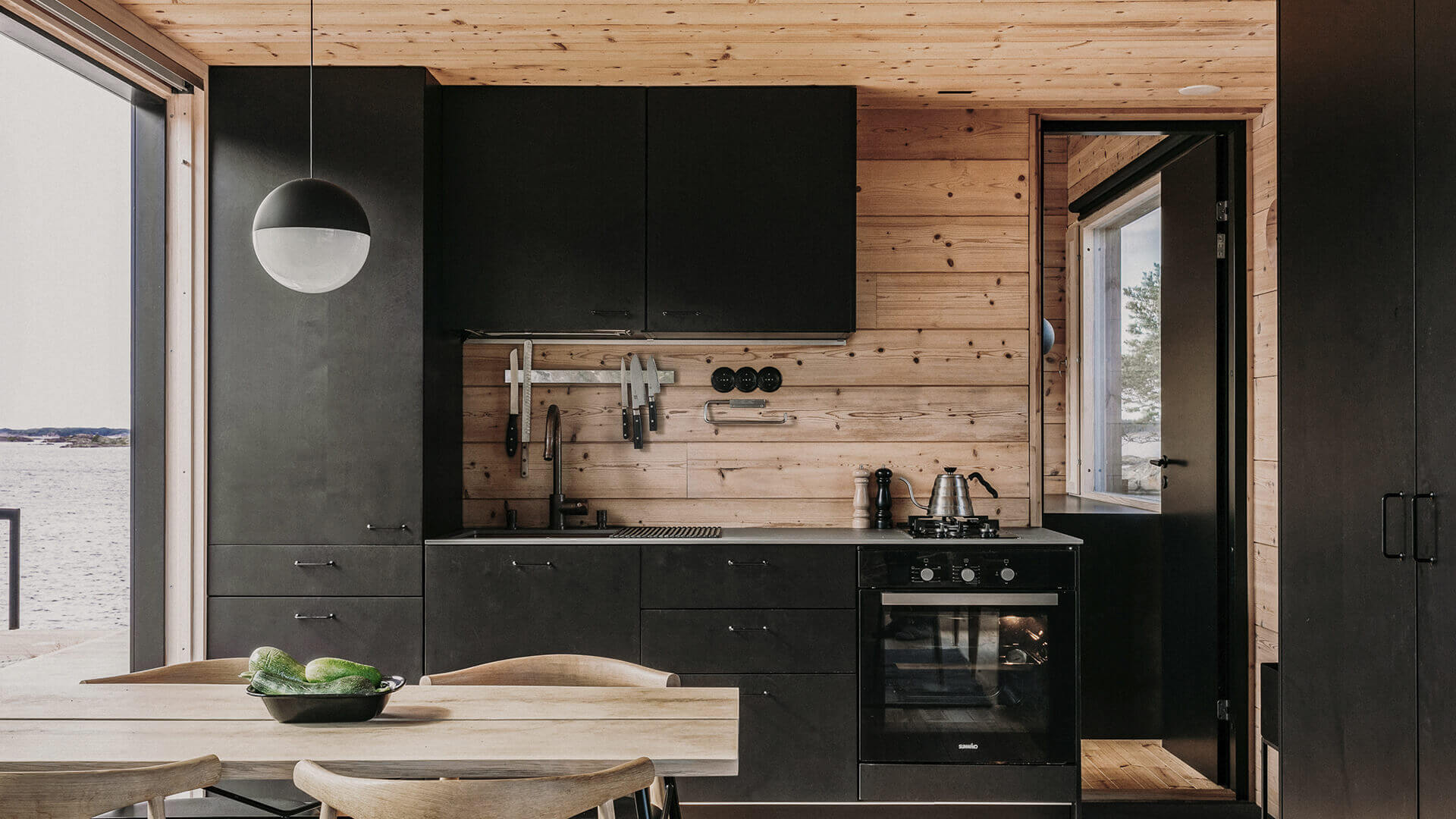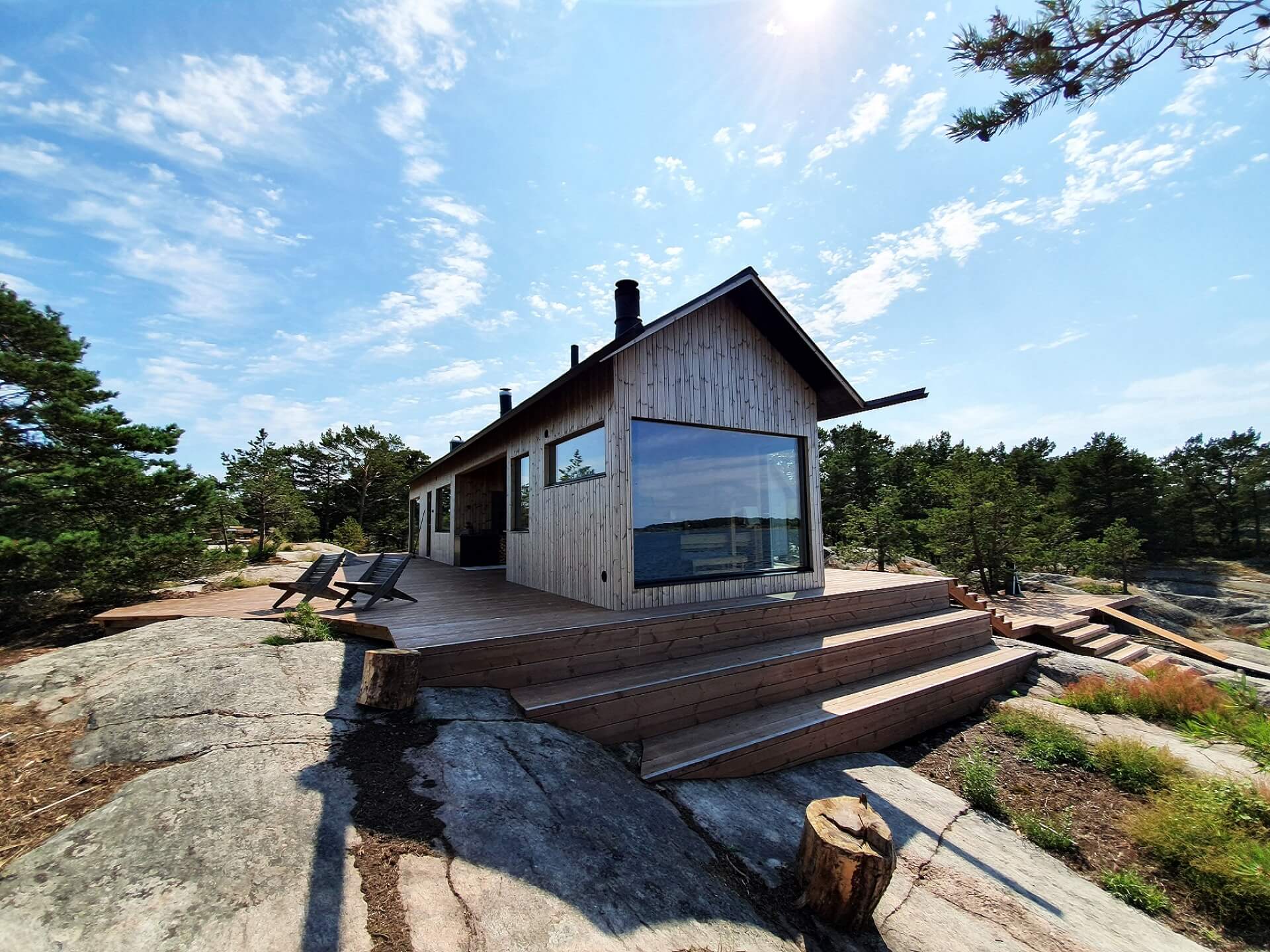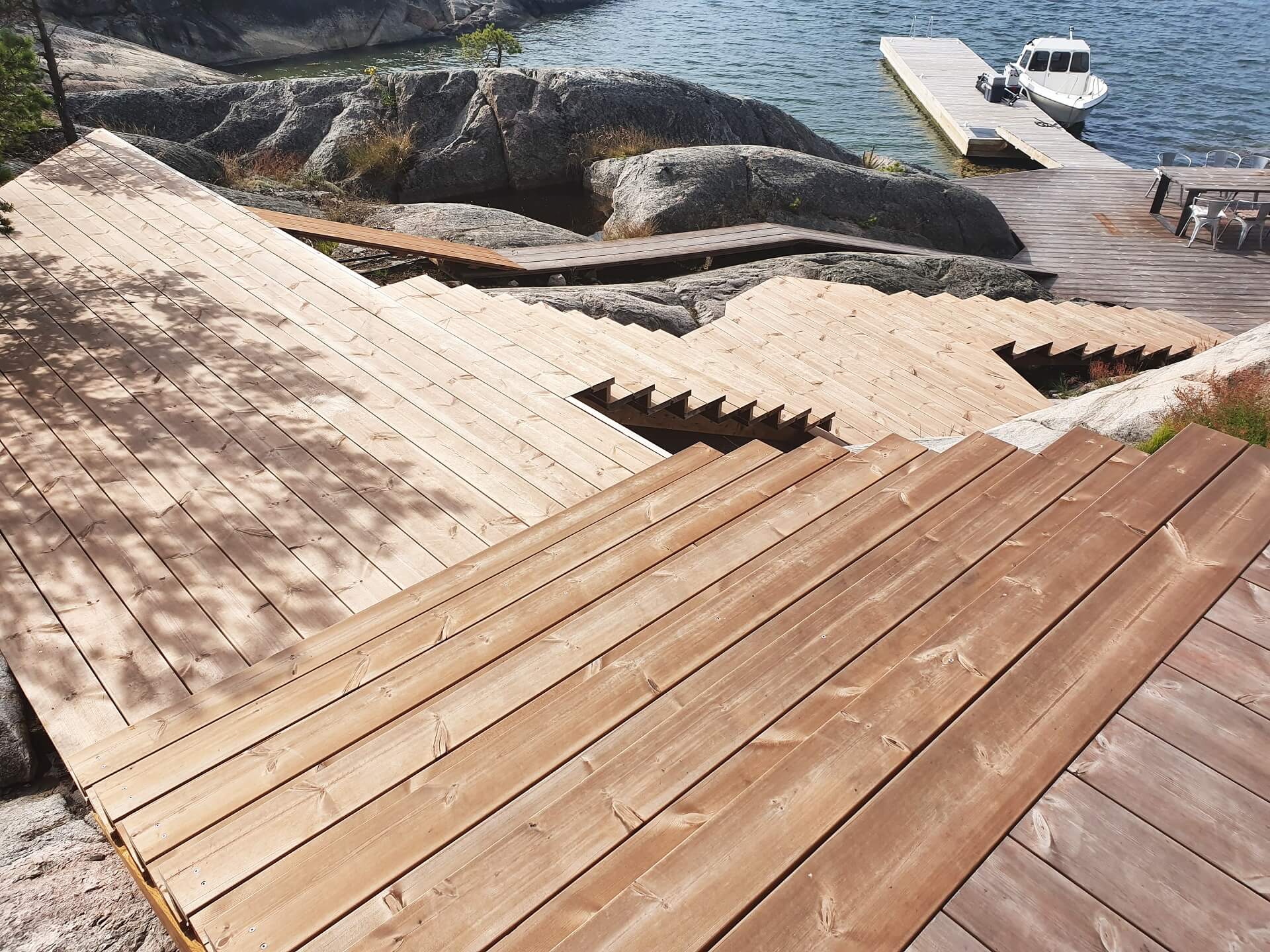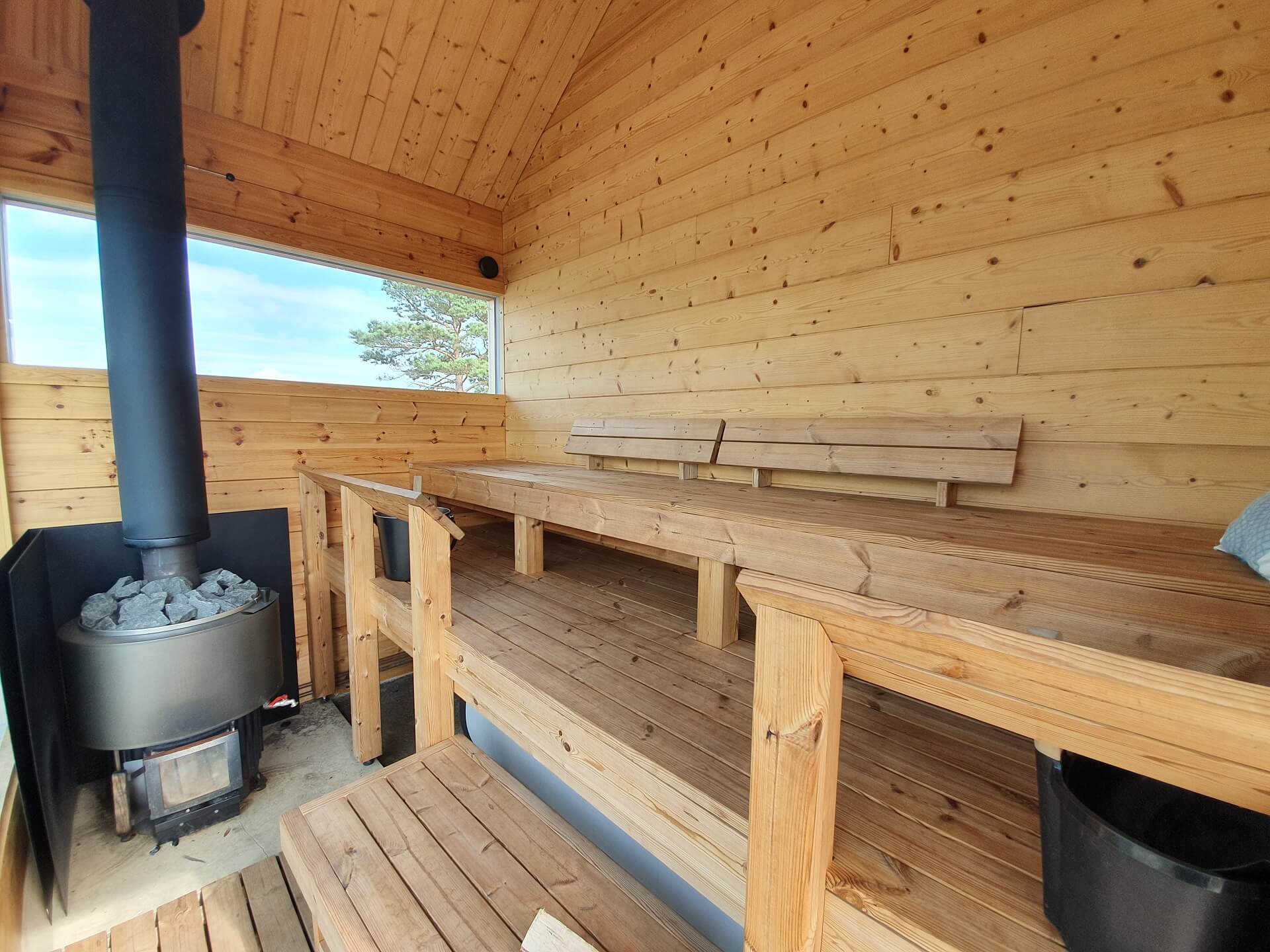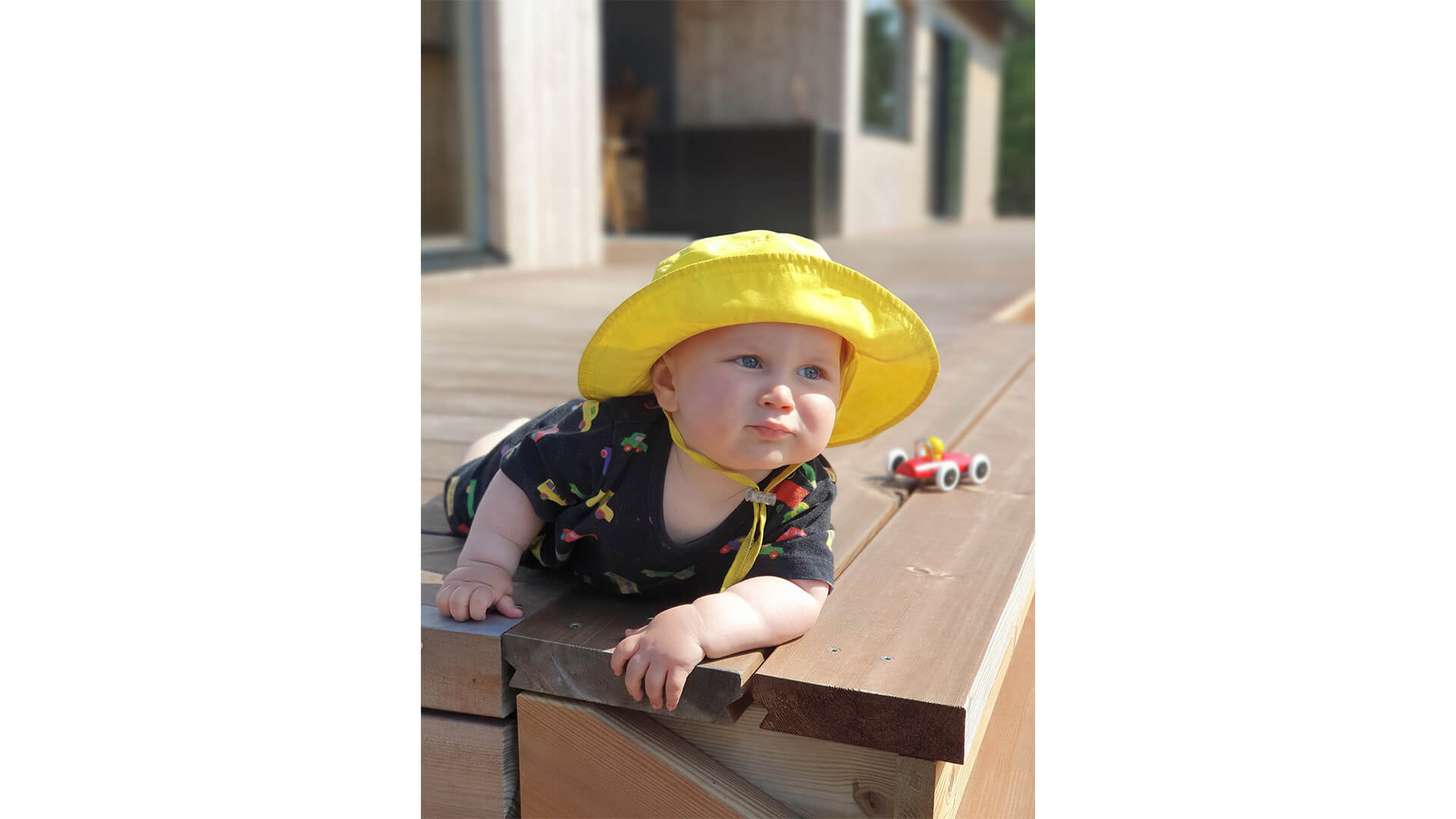 Project Ö
Project Ö, where "Ö" means 'an island' in Swedish, is based on an island in the archipelago of Finland. It was bought by a husband and wife – team designing and building a unique spot from scratch, for themselves to escape. The search for the location itself took five years.
The couple's aim was to find a visually and functionally suitable wood material for the exterior claddings, terraces, and interior to achieve the perfect outcome. The absolute requirement was that the exterior materials withstand the harsh weather and respect the modern and minimalistic design.
Lunawood is one of the main suppliers and Lunawoods' Thermowood is the perfect choice since the sustainable wood material is made from Scandinavian PEFC-certified pine and spruce from Finland. The decking, façade and interior cladding is produced using natural methods; heat and steam. The end result is dimensionally stable, resistant to decay and non-toxic. It can be used inside or outdoors, in any climate. The vertical Thermowood facade flatteres the clean-cut aesthetics of the two houses.
The shape of the cabins is long and narrow, which allows for large window surfaces with varying views, as well as possibilities for very different types of functions at the opposite ends of the building. The couple's aim was to have all things necessary with as little space as possible. The two buildings are just 70m² in total. All individual spaces have been designed to be as compact as they can without compromising the functionality and comfort.
The Project Ö achieved the Green Good Design Award 2021 in the category of Green Architecture. Eero Saarinen and Charles and Ray Eame founded GOOD DESIGN 71 years ago. Now, The Chicago Athenaeum: Museum of Architecture and Design and The European Centre for Architecture Art Design and Urban Studies continues a special edition of GREEN GOOD DESIGN. This Award focuses on the most important new international products and buildings and construction and planning projects that are leading the global way to a design that is fully sustainable and compatible with the highest standards of good environment.
Check out the Project Ö in our Reference book.