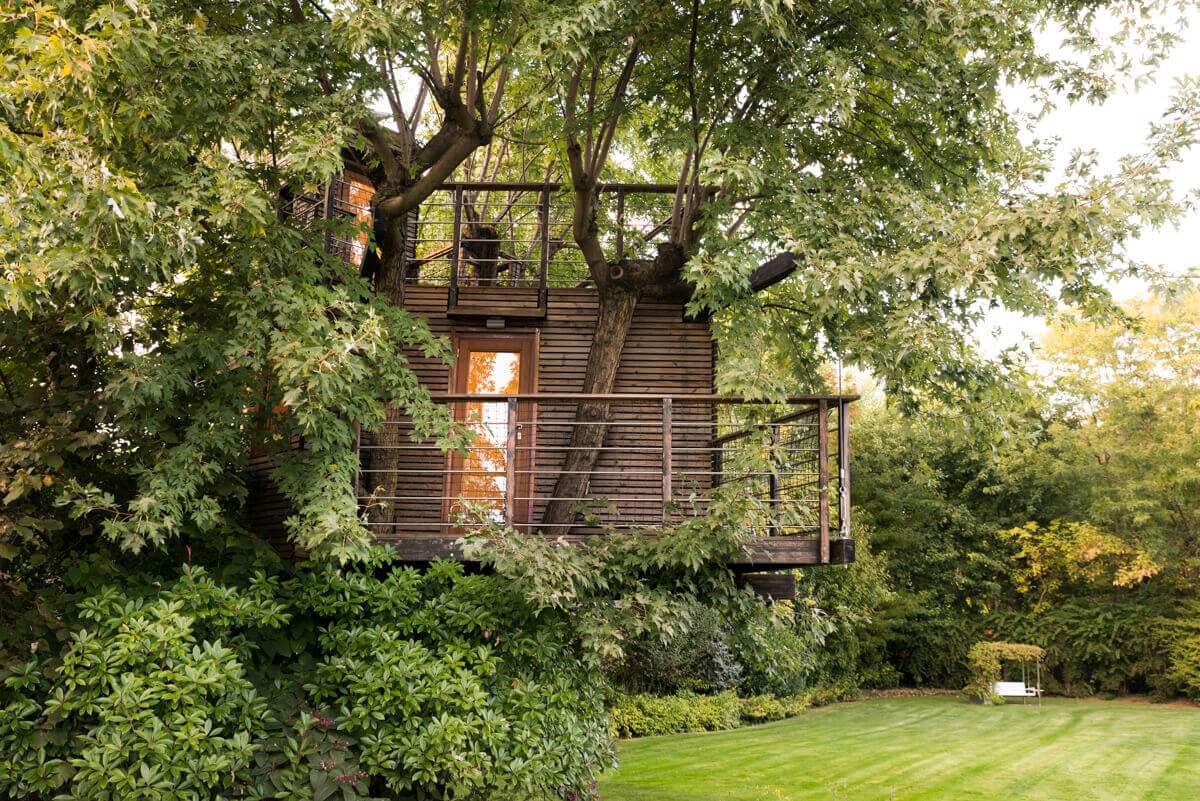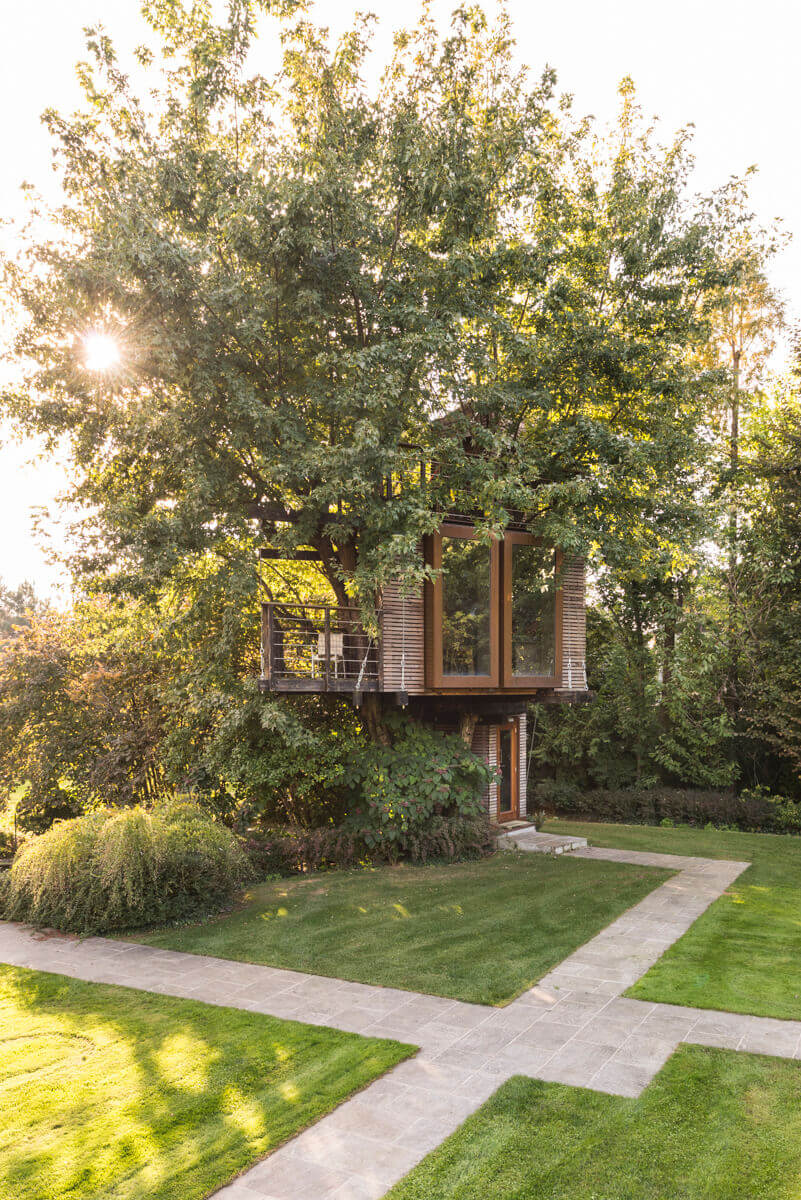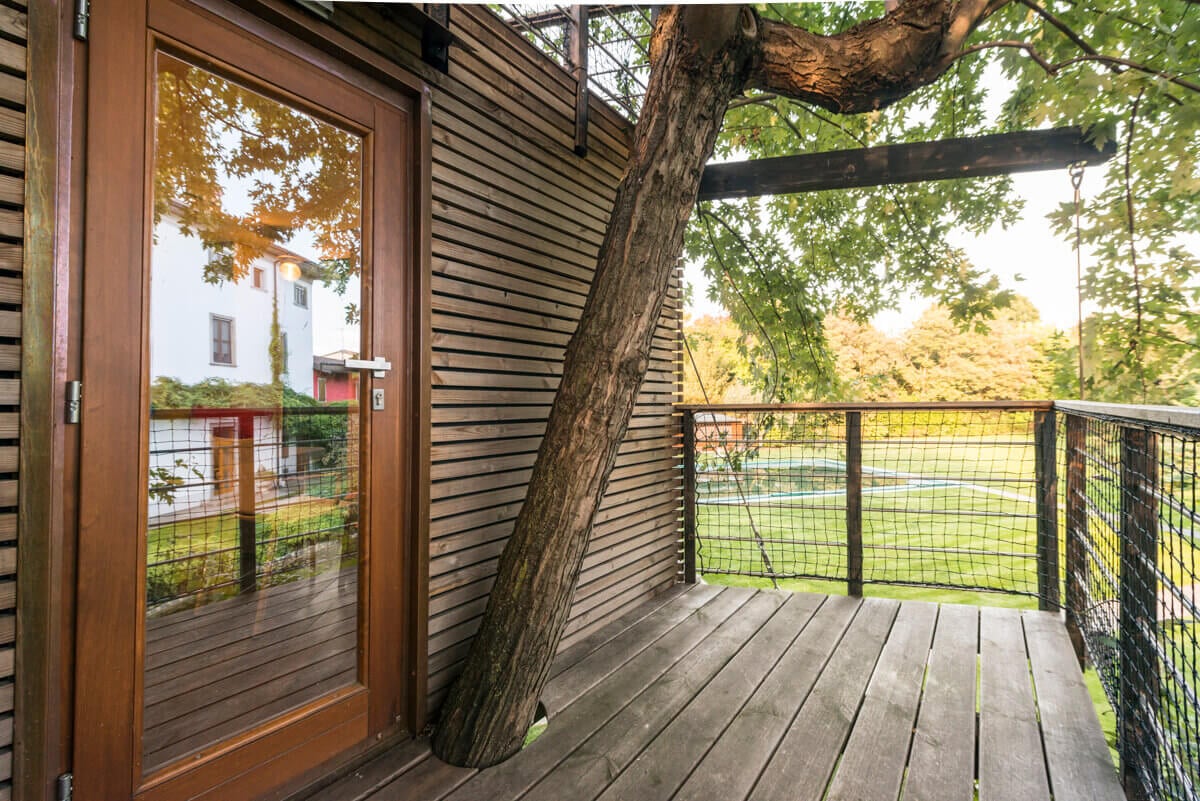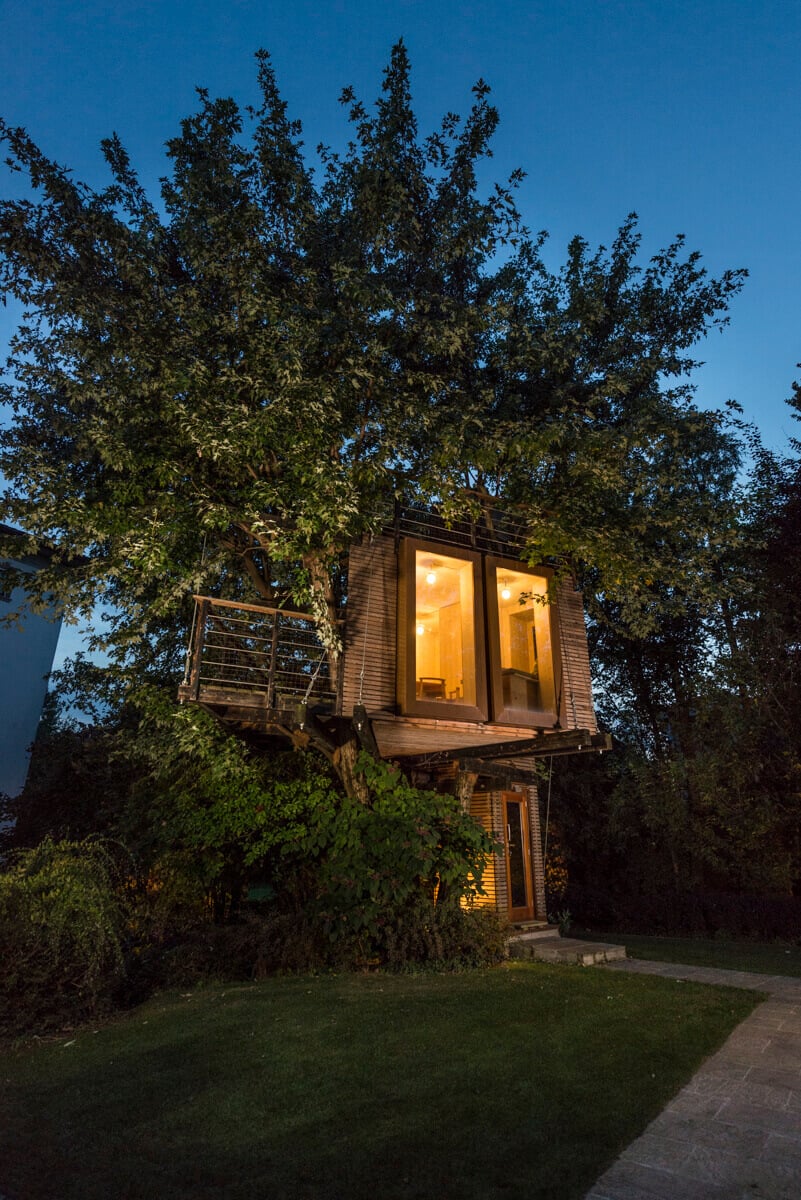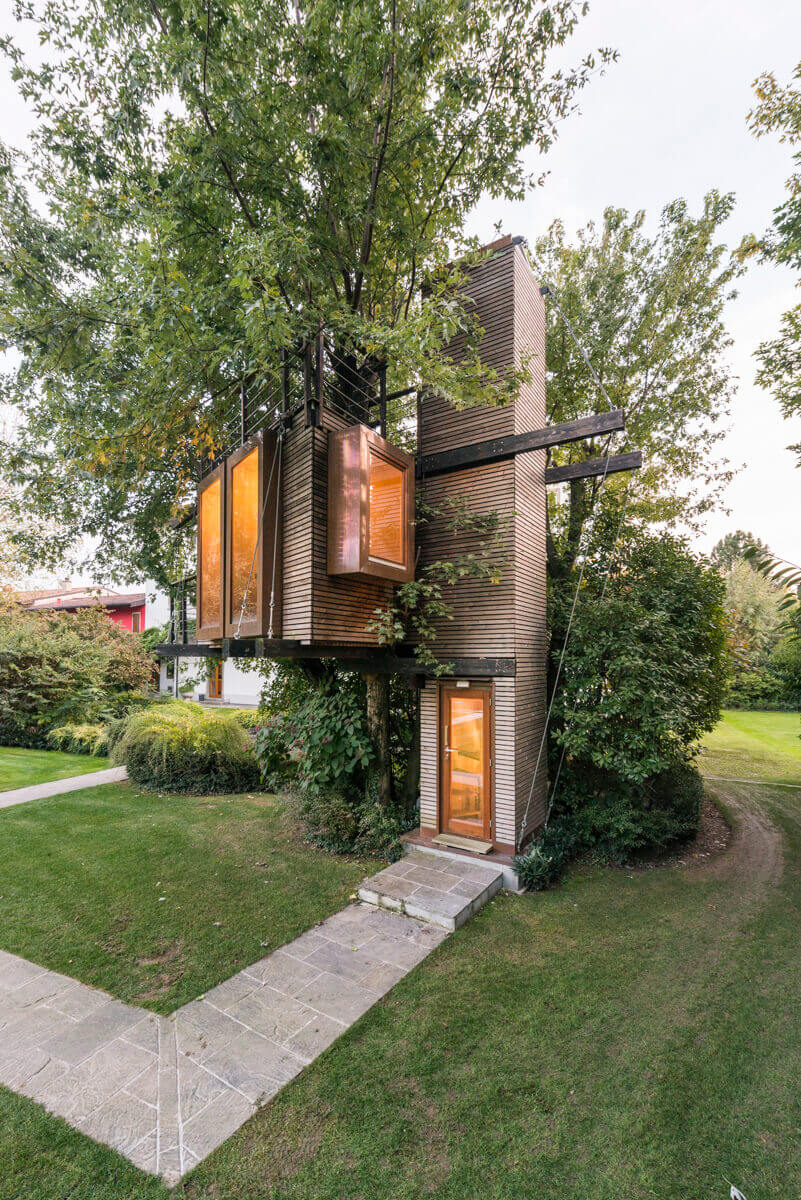 TreeHouse Extreme by Sullalbero SRL
Extreme Style Tree House by Sullalbero SRL. The pillar column, inside which there are the stairs, is the structural elements that bears the whole Tree House with a steel cables system. This is a modern and important engineering project: a tree house on 2 floors all made of timber. Its bow window gives so much light to the inside.
Lunawood Thermowood provided by our Italian Partner COMPAGNIA DEL LEGNO Srl is used as battens and also as decking boards. The decking is laid on top of PVC base that allows water out flow and easy boards removal for cleaning. Lunawood Thermowood is light weighted and durable material for innovative projects.
See also Light Cute Treehouse  and  Treehouse Guest House by Sullalbero SRL