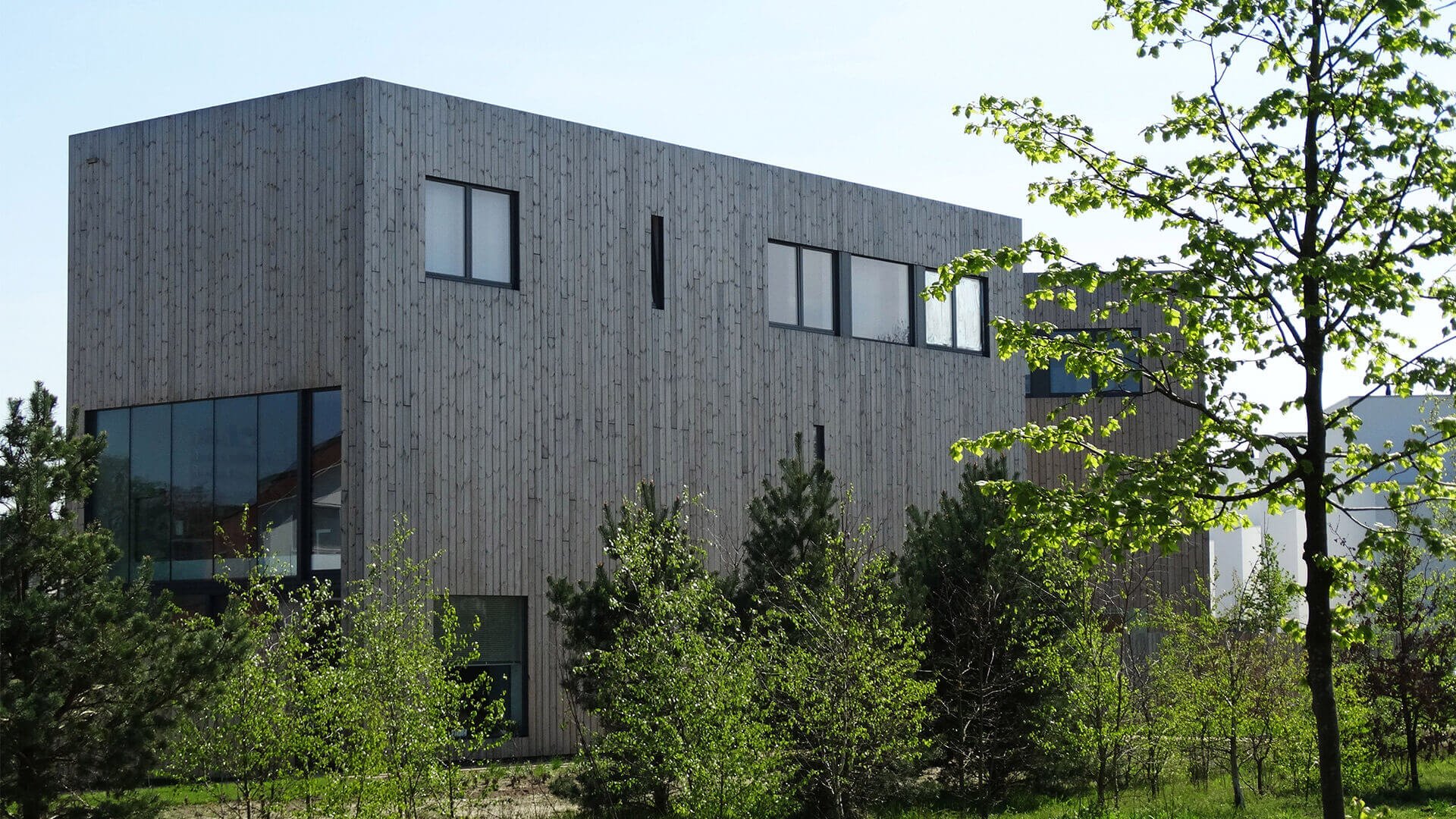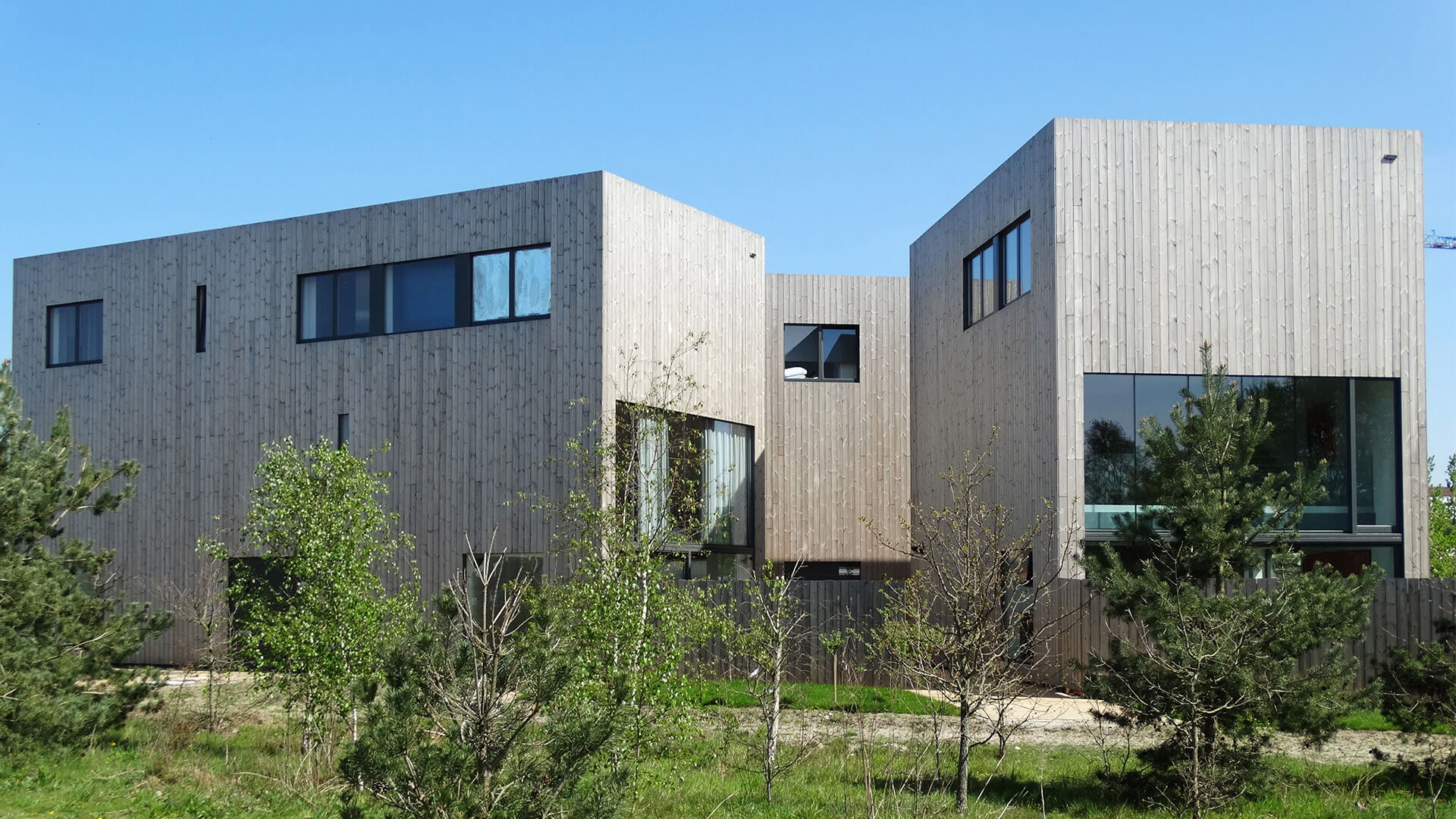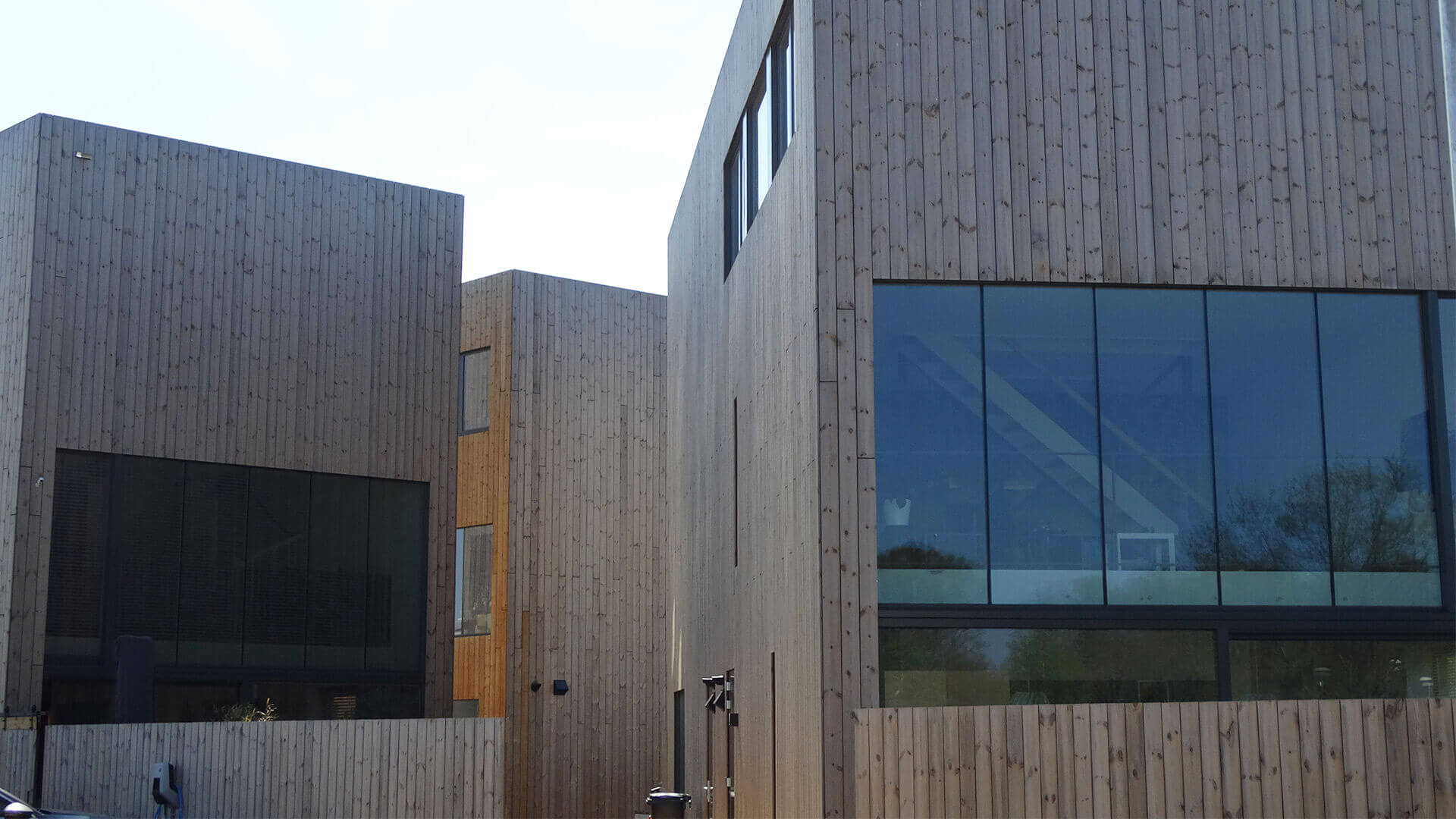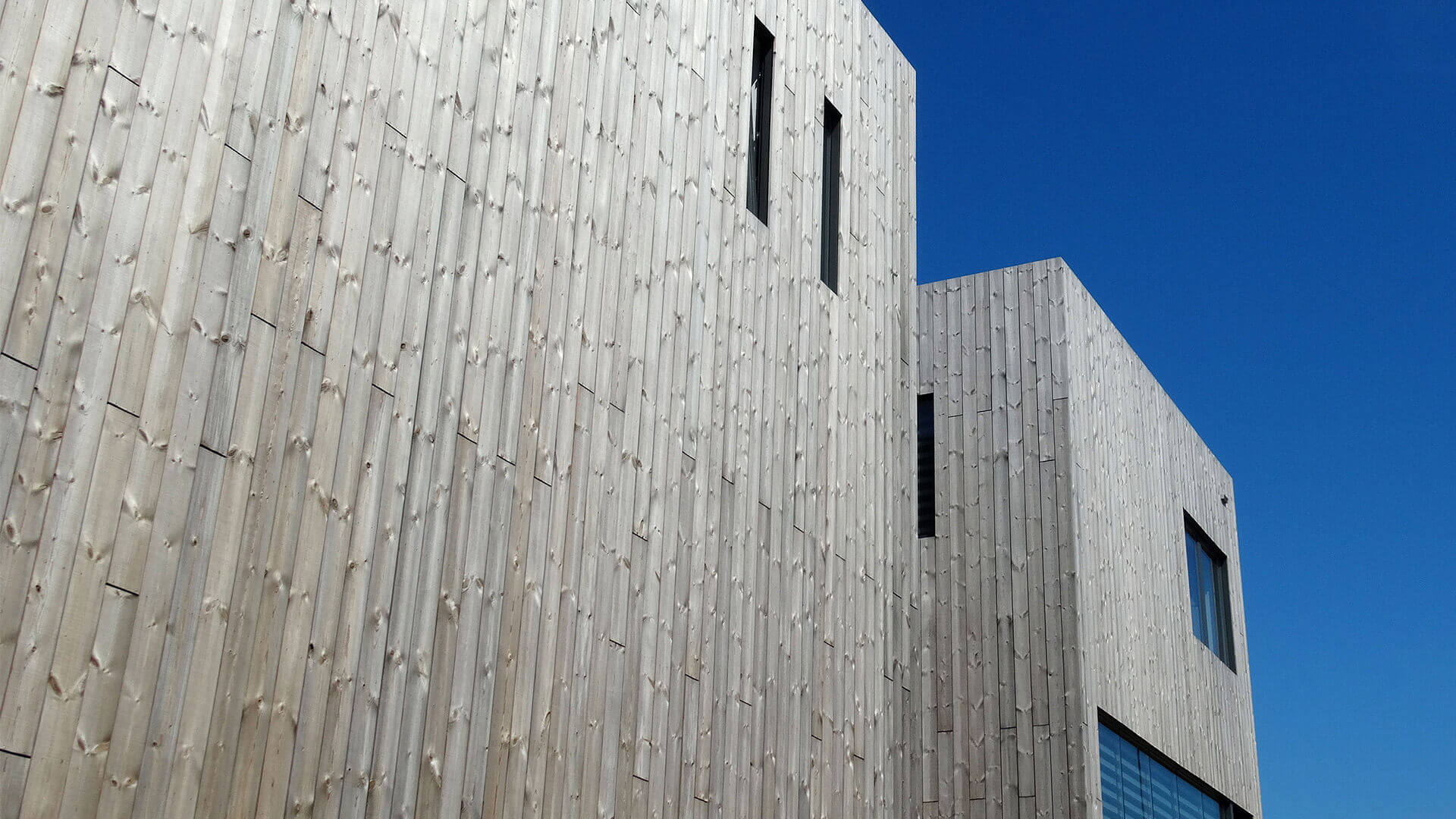 WATERRIJK MEERHOVEN IN EINDHOVEN
This modern house complex in Waterrijk Meerhoven, Netherlands, has a beautiful harmony between the design and materials.
A triangular plot includes four different size of houses, two terraced houses on the long side and two detached houses on the short sides of the plot. Dimensionally stable and non-toxic Lunawood Thermowood brings the soothing effect of Nordic forest into this vertically cladded house complex. Thermally modified timber naturally weathers over time into beautiful silver-grey patina, if the wood is left untreated like in this contemporary building area.