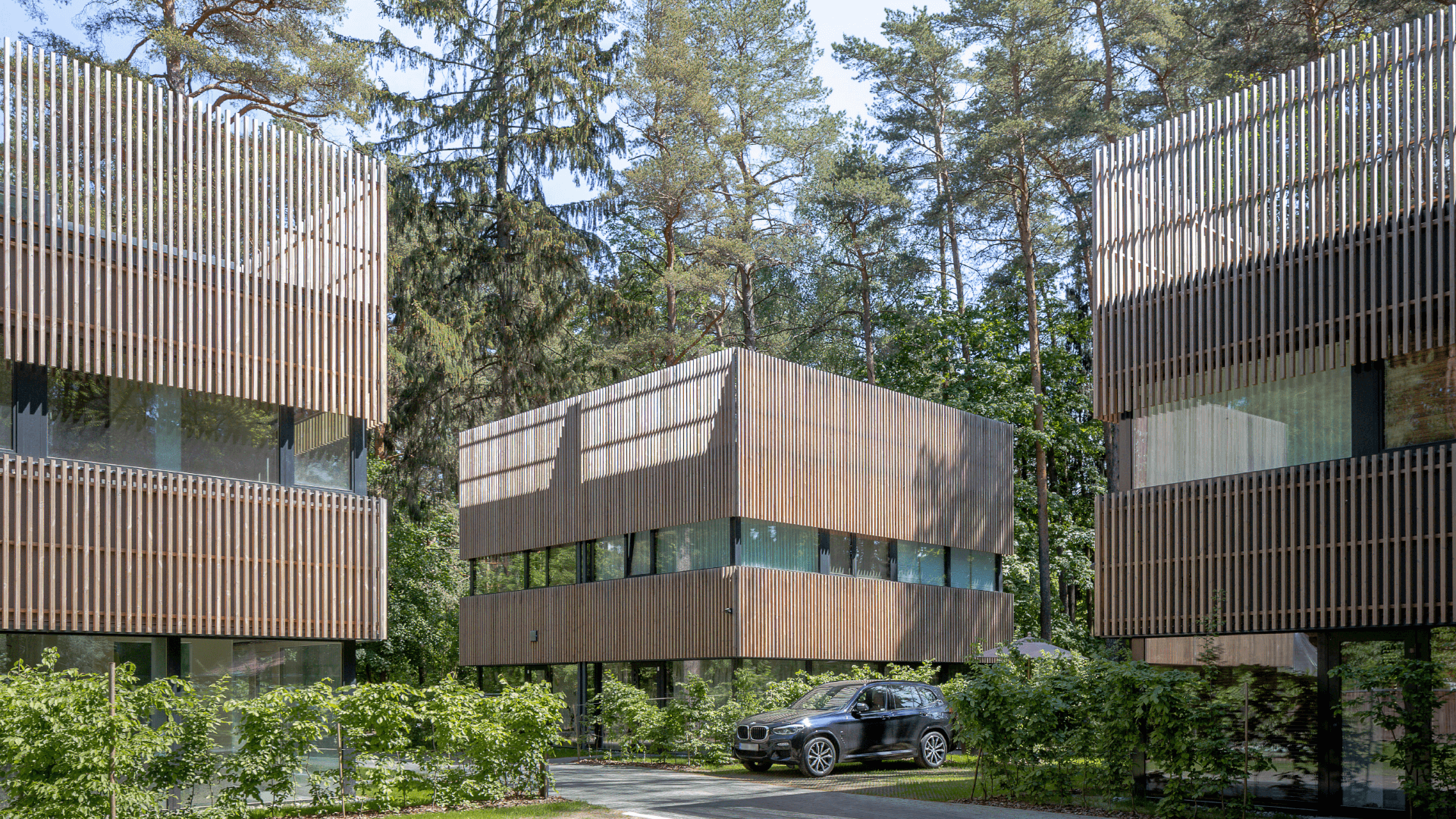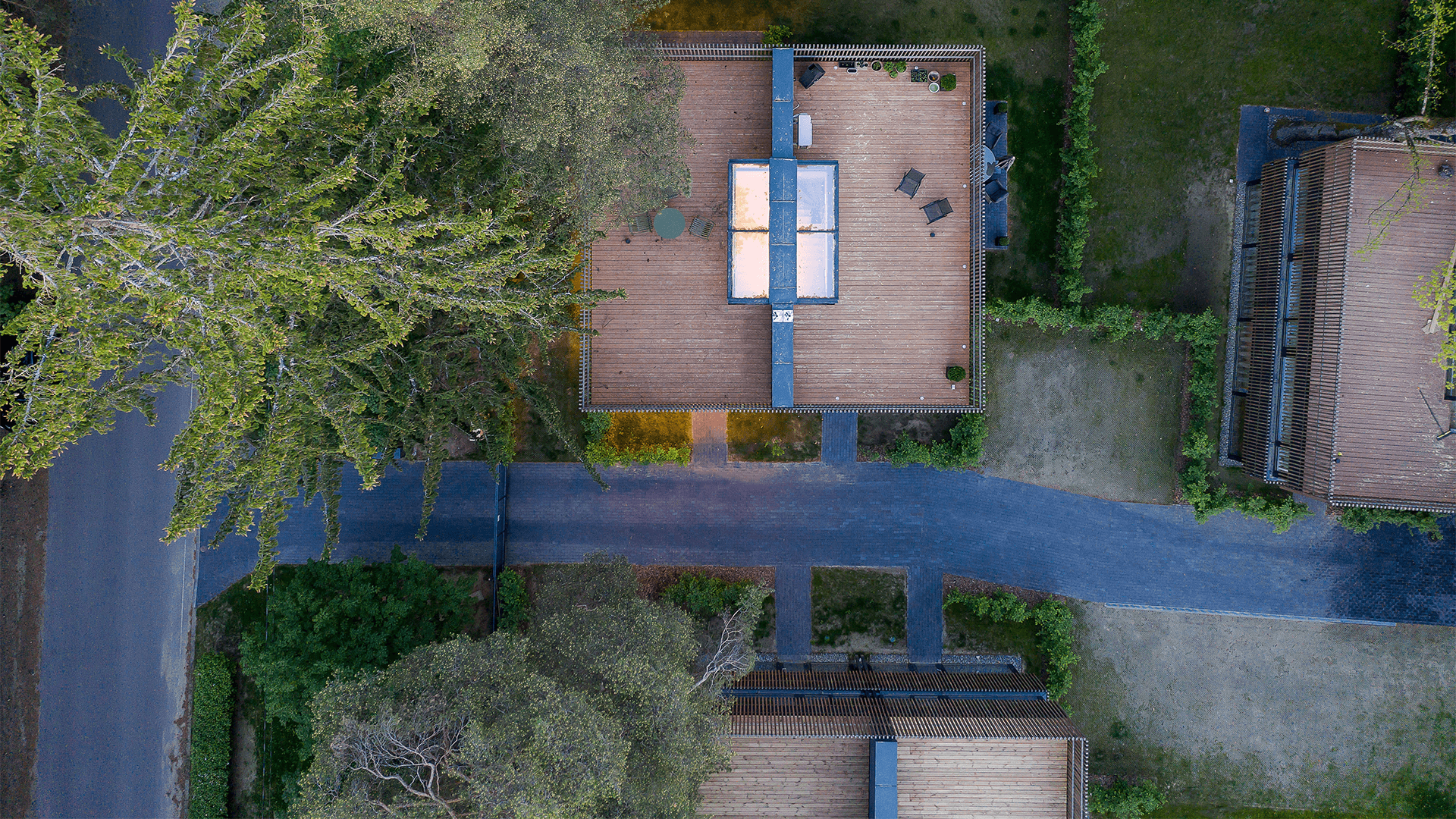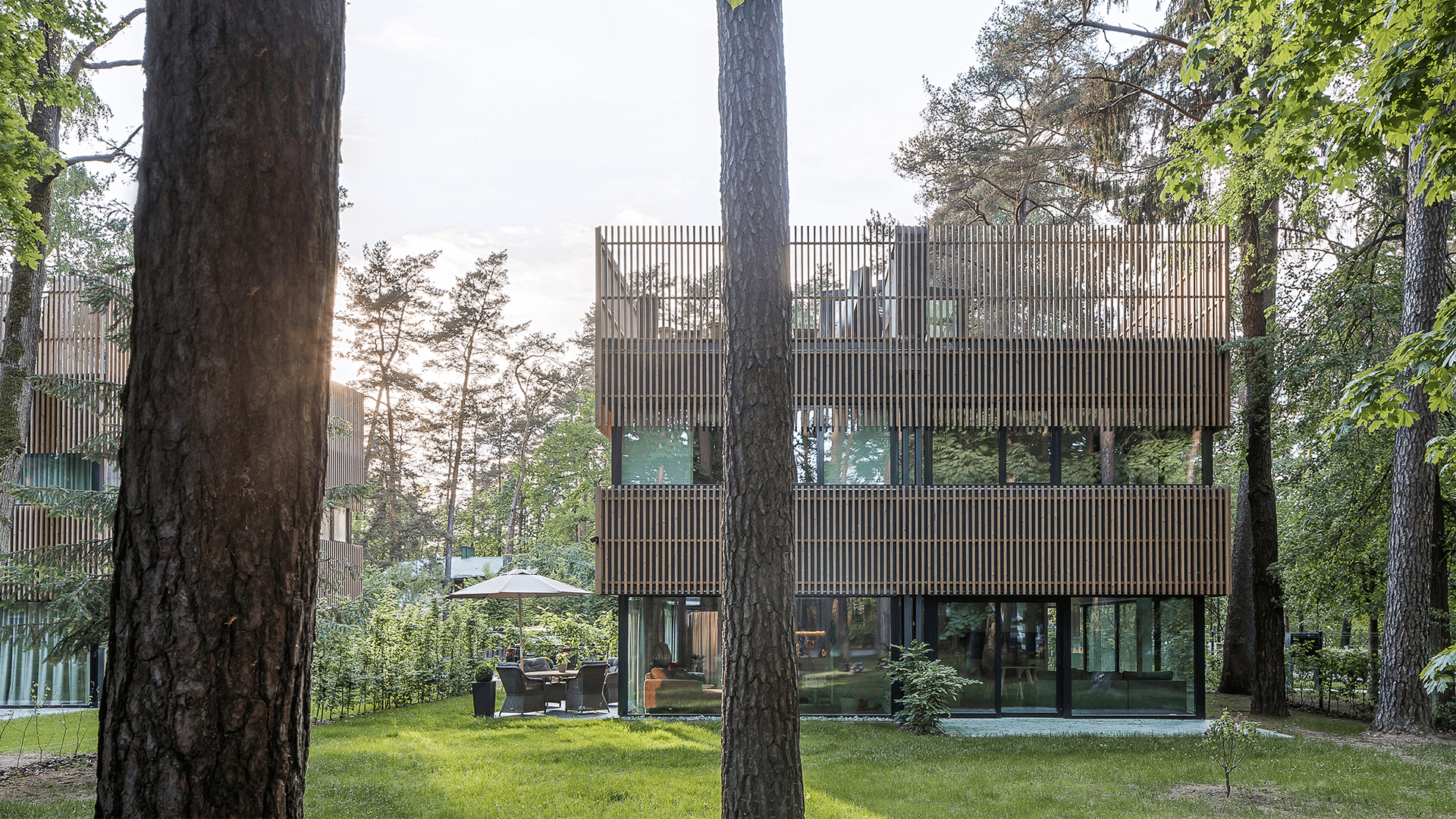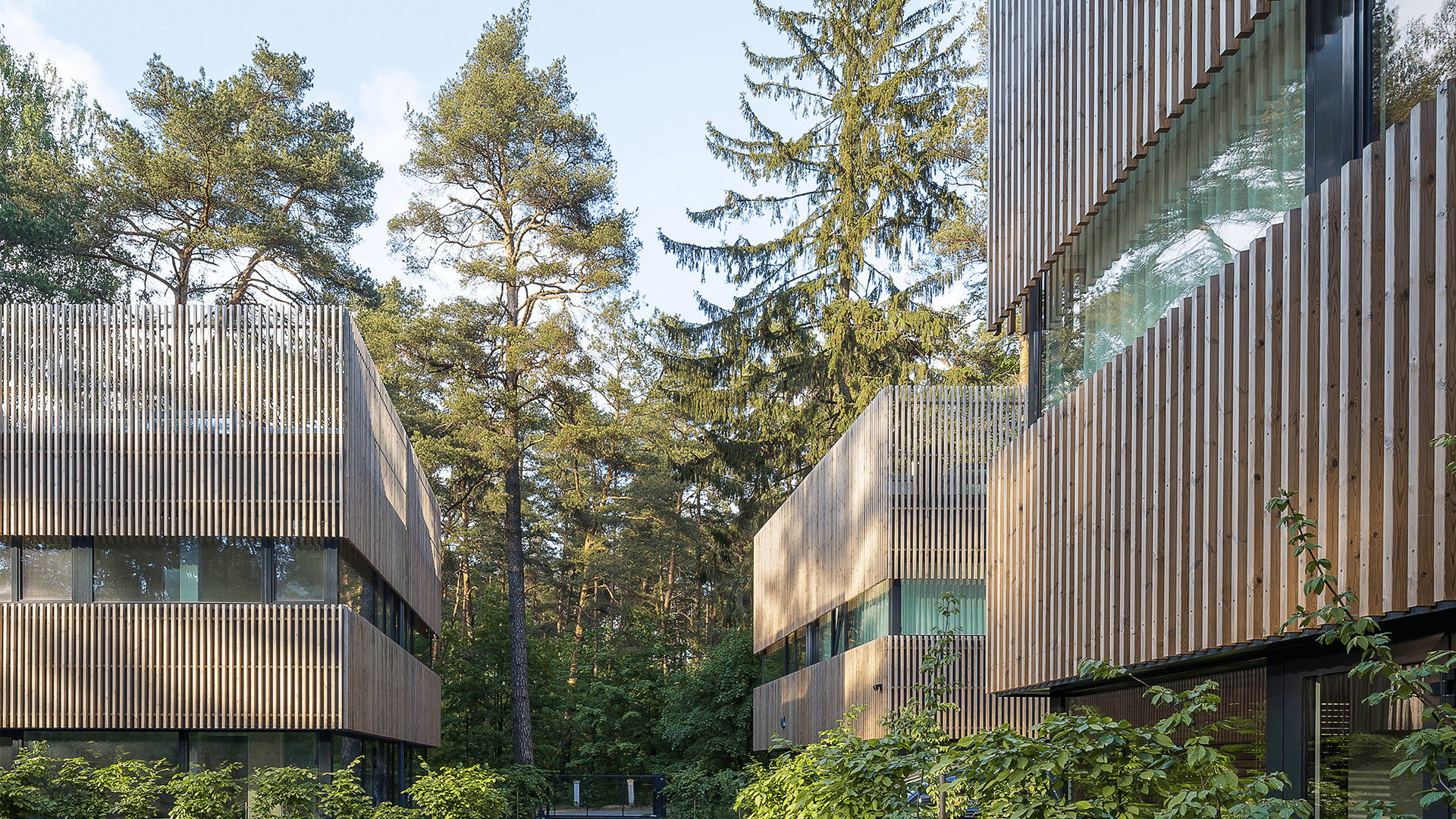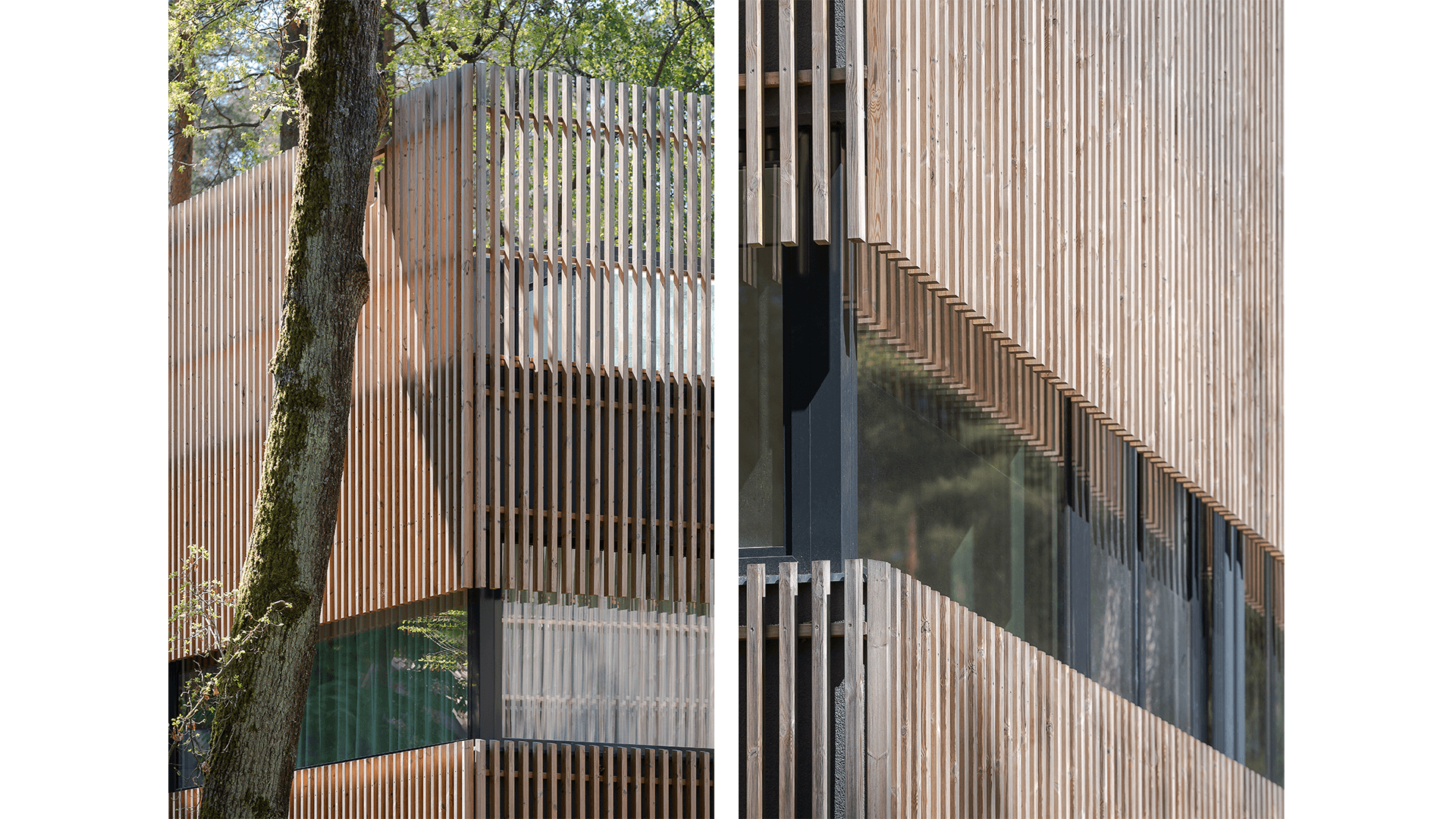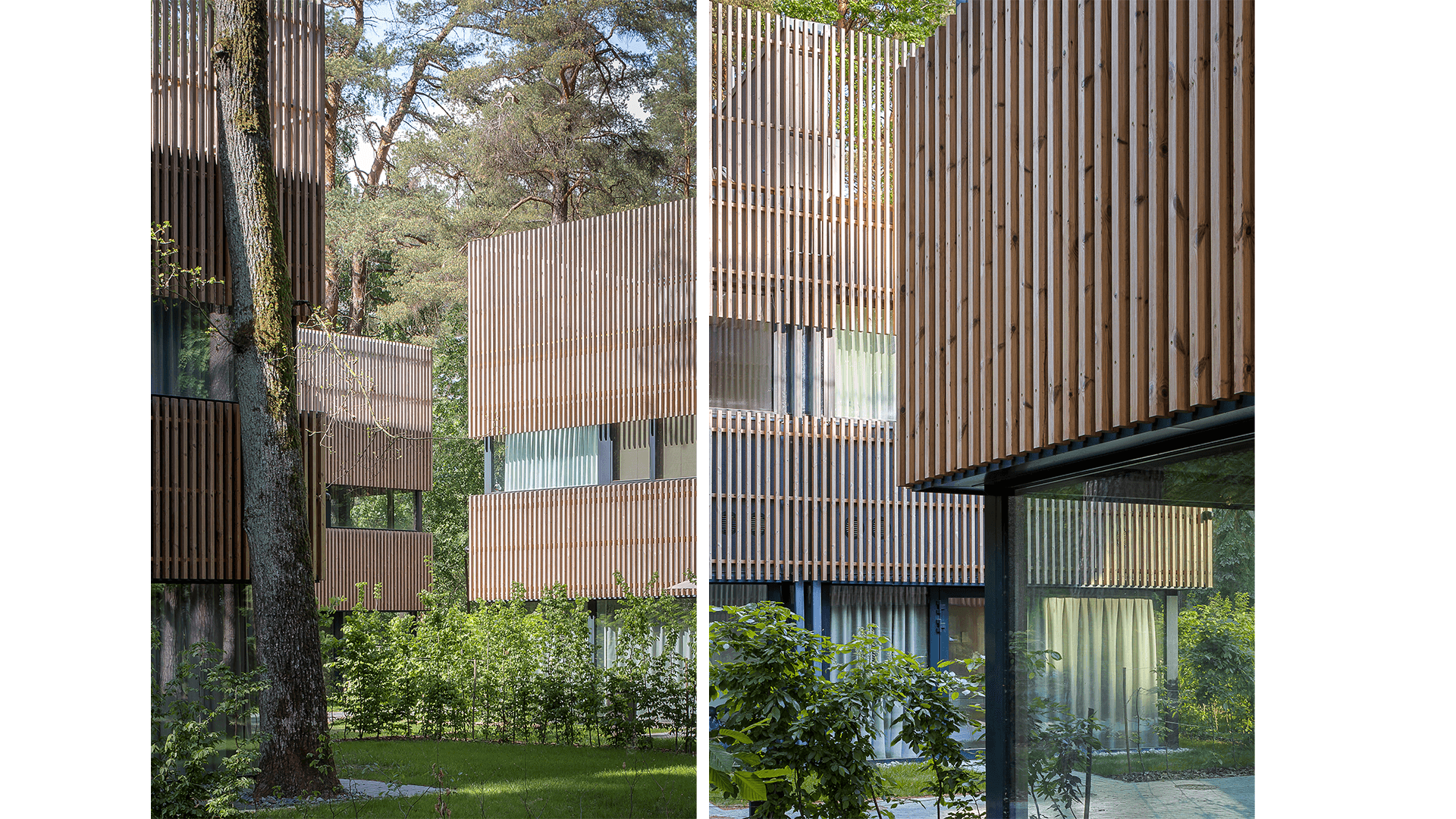 Residential Houses in Vilnius
This project is located on the outskirts of Vilnius. The site has a strong and natural entrance – visitors are welcomed by large pine trees which surround the whole area.
The facades of the buildings are wrapped in Lunawood Thermowood "ribbon". Vertical and natural wood panels lace the properties, softening the boundaries of the layers and blending in seamlessly with its natural and surrounding pine trees.
Lunawood Thermowood Solar Shades – as used in this project, bind carbon dioxide and hence, are lowering the carbon footprint of any building. Lunawood Solar Shades are also an ecological choice to cool buildings down during the hot summer months.