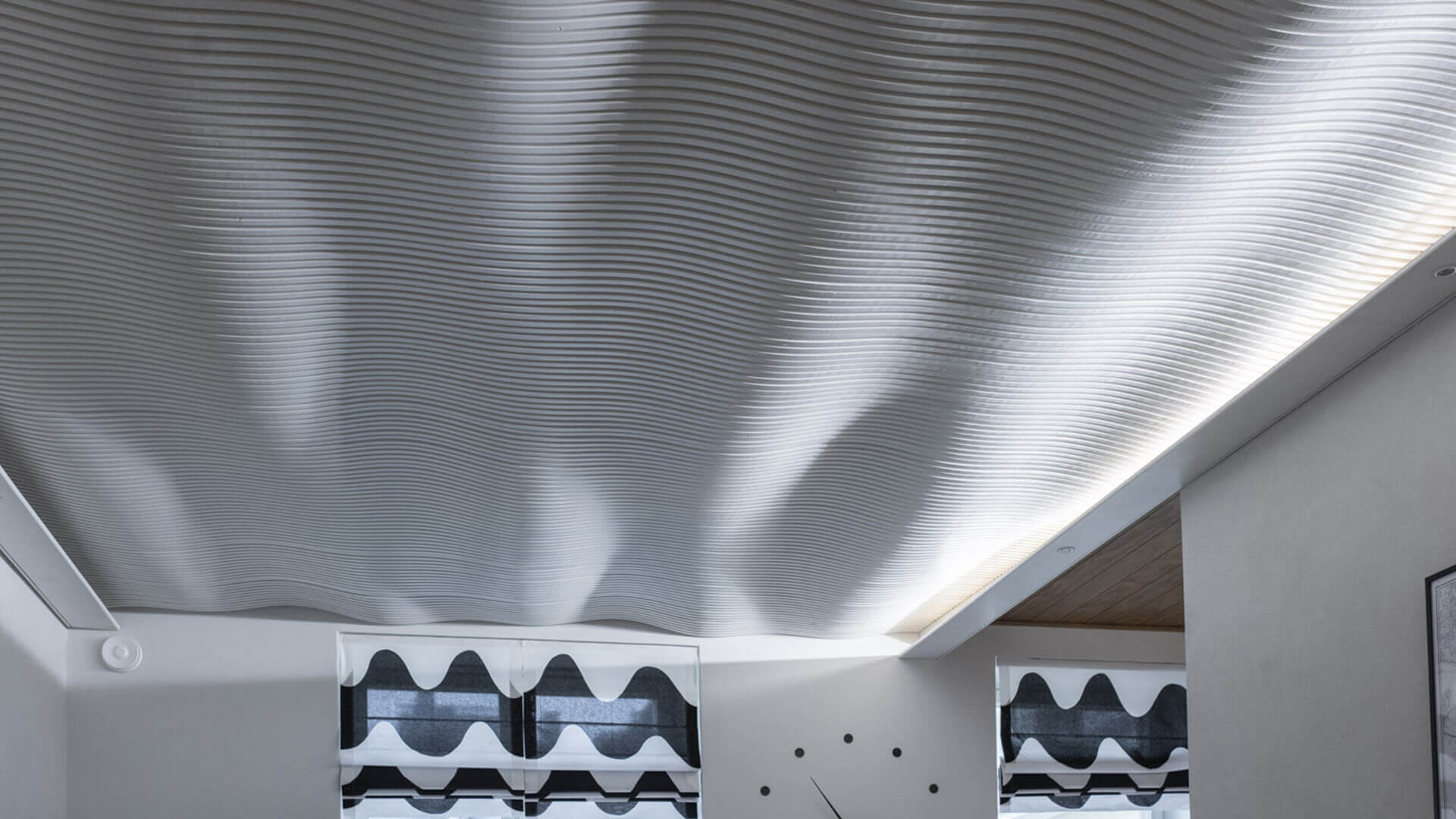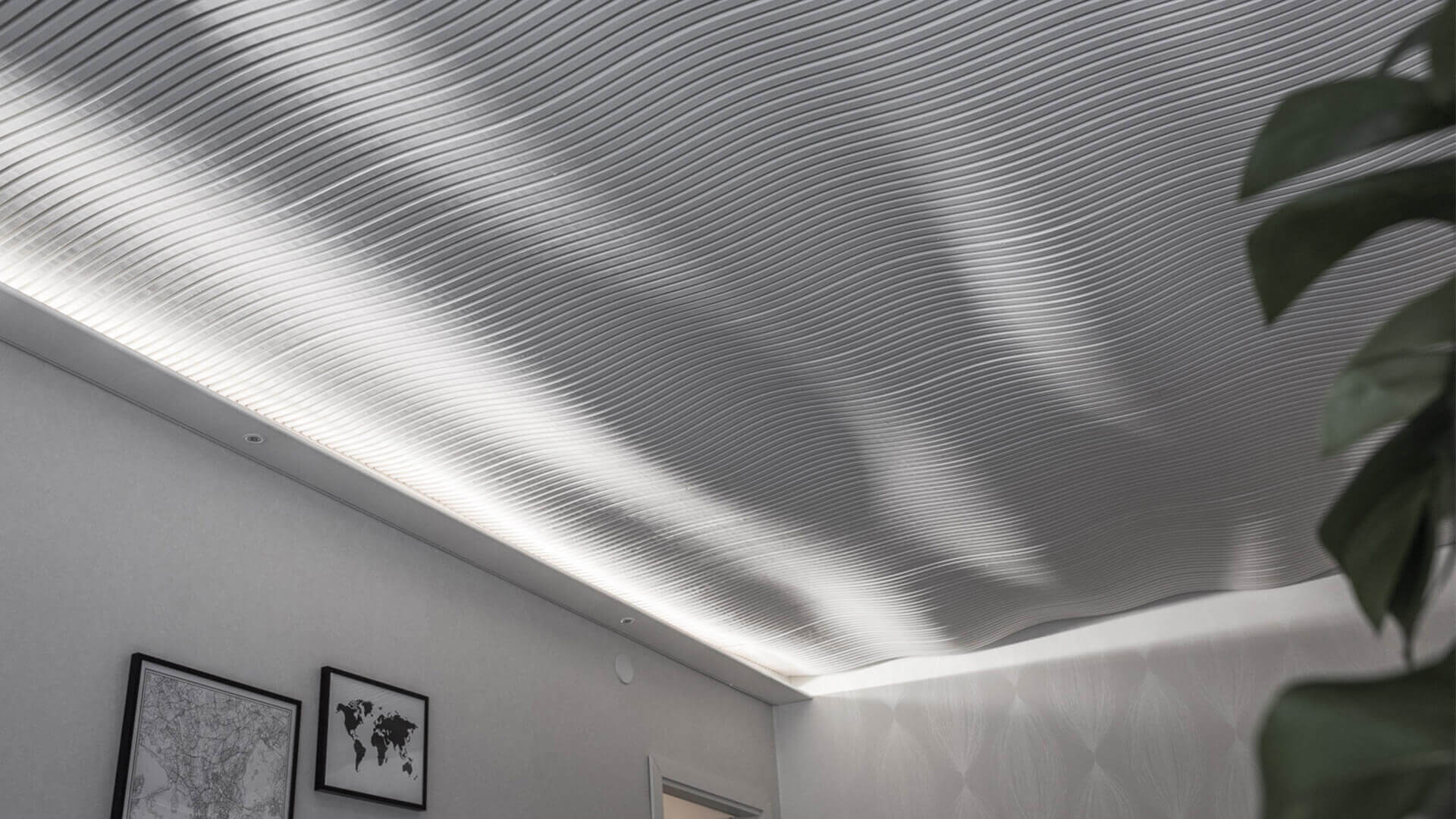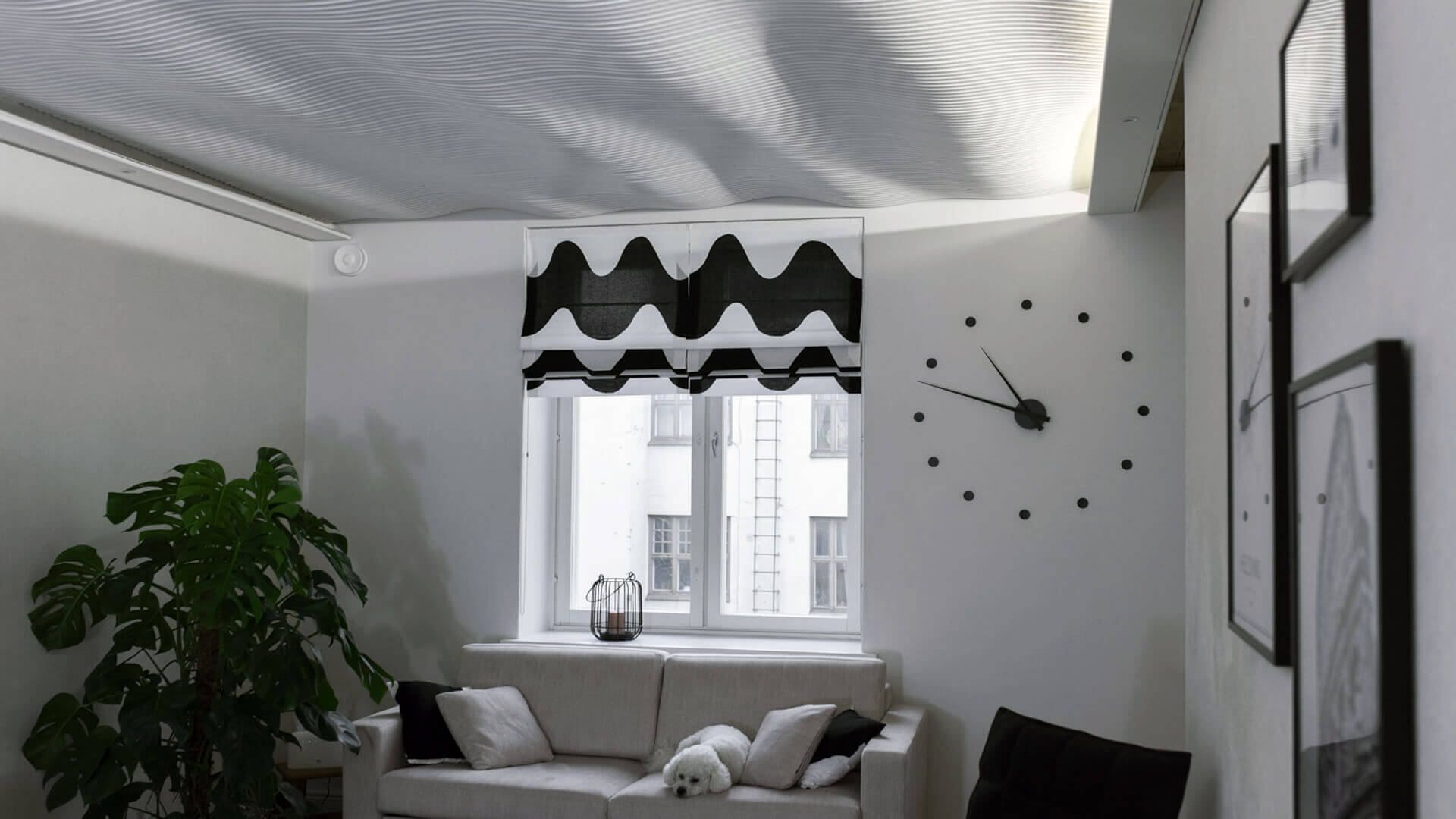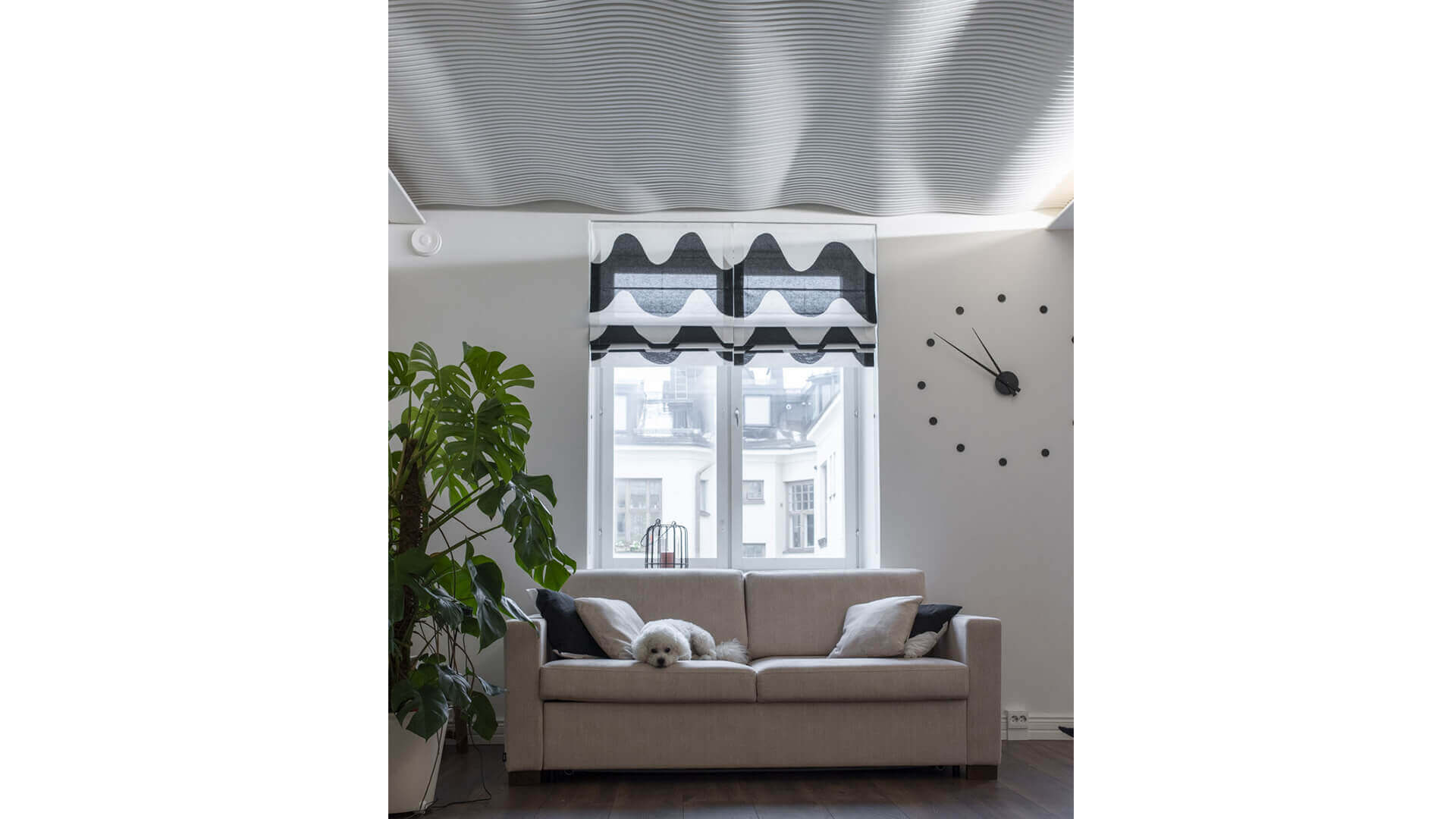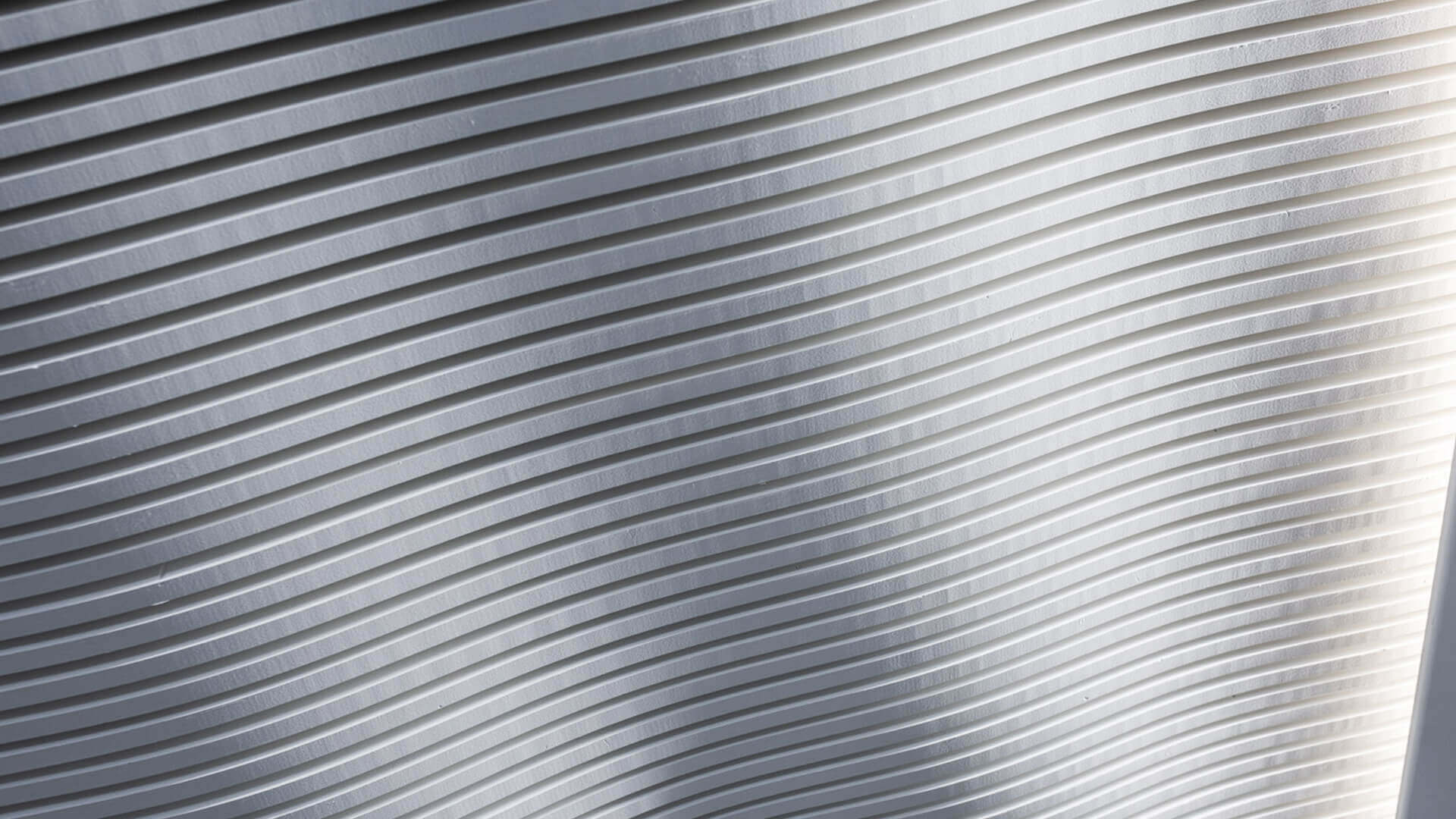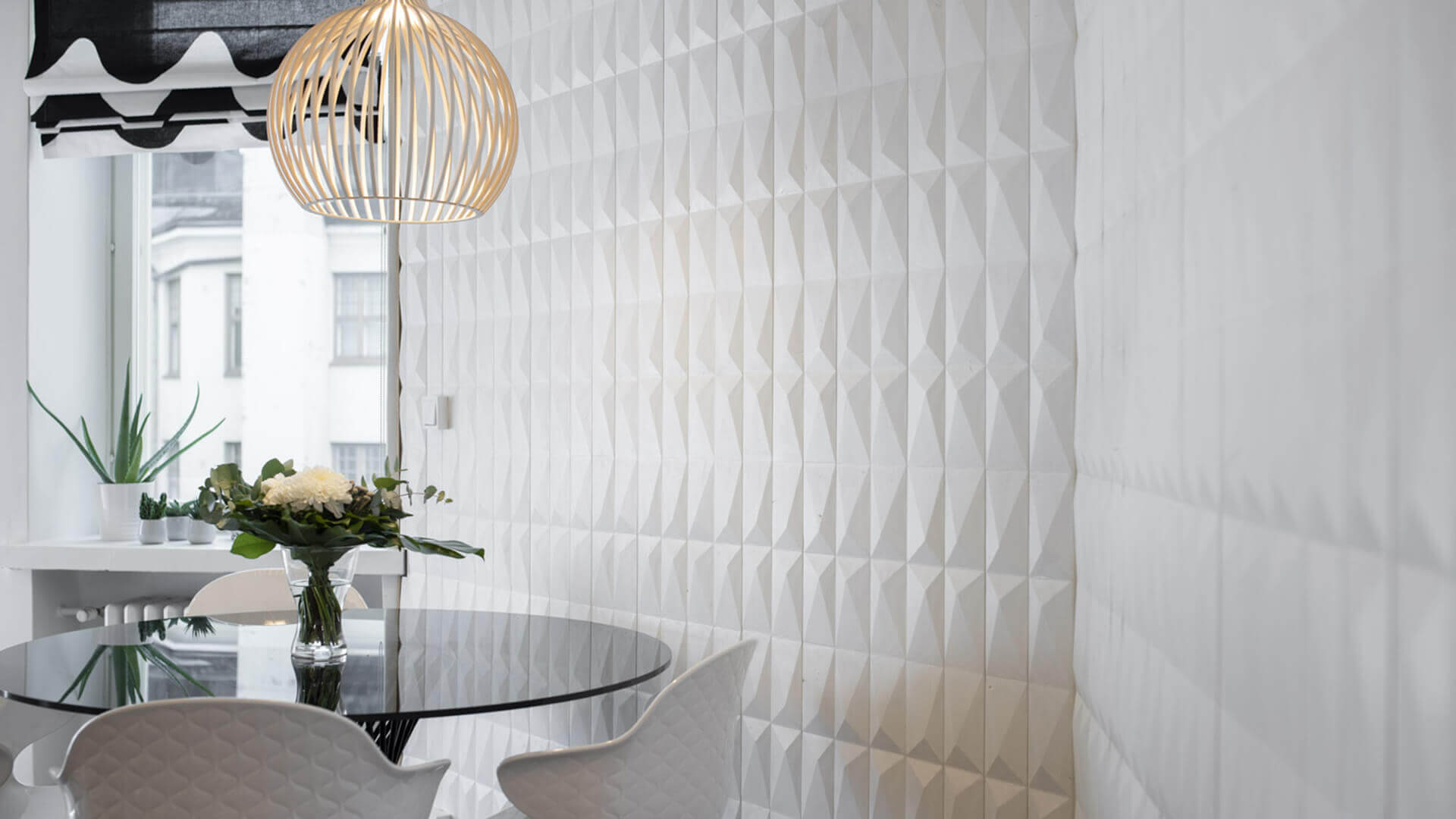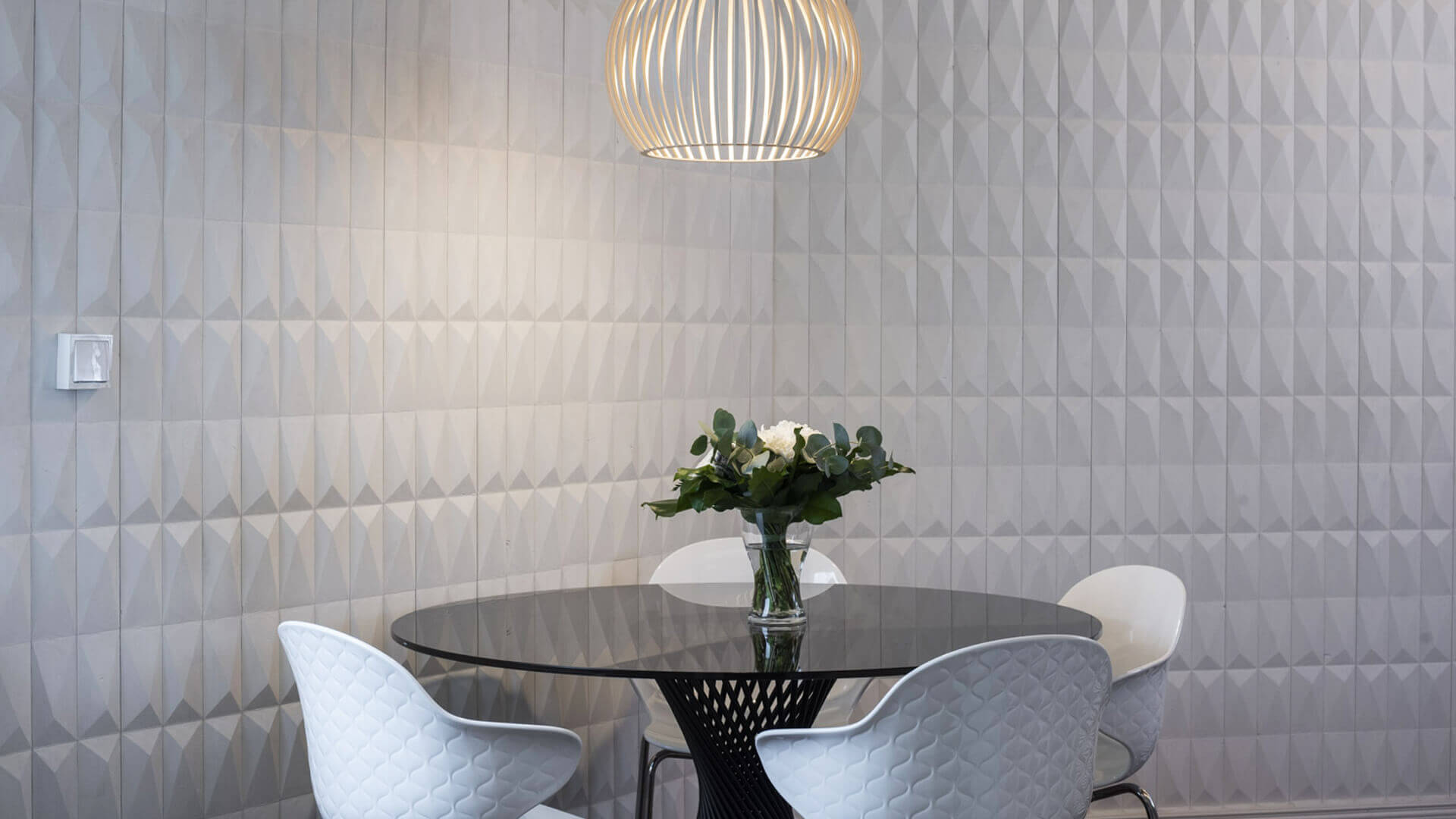 Private apartment with Jukola 3D Wave pattern (RU)
This fully renovated city apartment, located in the center Helsinki, is featured with Lunawood's customized Jukola 3d ceiling and texture wall to create an instant wow effect. The beautiful 3D patterns are manufactured of natural and dimensionally Lunawood Thermowood, and factory painted in covering white. The cutting-edge wood cutting process of Jukola Industries enables even the most challenging designs such as this organic wave pattern.
Jukola 3D Wave pattern Ceiling
The unique 3D ceiling is unquestionably the focal point of this entire apartment. The play of light and shadow brings the texture alive and the use of additional lights increases the effect. Depending on the amount of natural light and the time of day, the pattern looks different.  This complex wave pattern is produced as numbered pieces that are assembled by screwing in numerical order.  The algorithmic production method creates endless possibilities for producing visual Lunawood Thermowood surfaces in every size.
Jukola 3D Effect Wall
In the kitchen, the gaze is directed to a effect wall made of Lunawood's Jukola 3d texture called 'Star'. This elegant design is perfect for a modern décor. The standard texture panels are easy to install and maintenance, even when installed outside. Lunawood offers 6 different standard textures, also available with covering white and black.
Learn more about Lunawood's Jukola 3D textures >
Learn more about the Jukola 3d Production method >