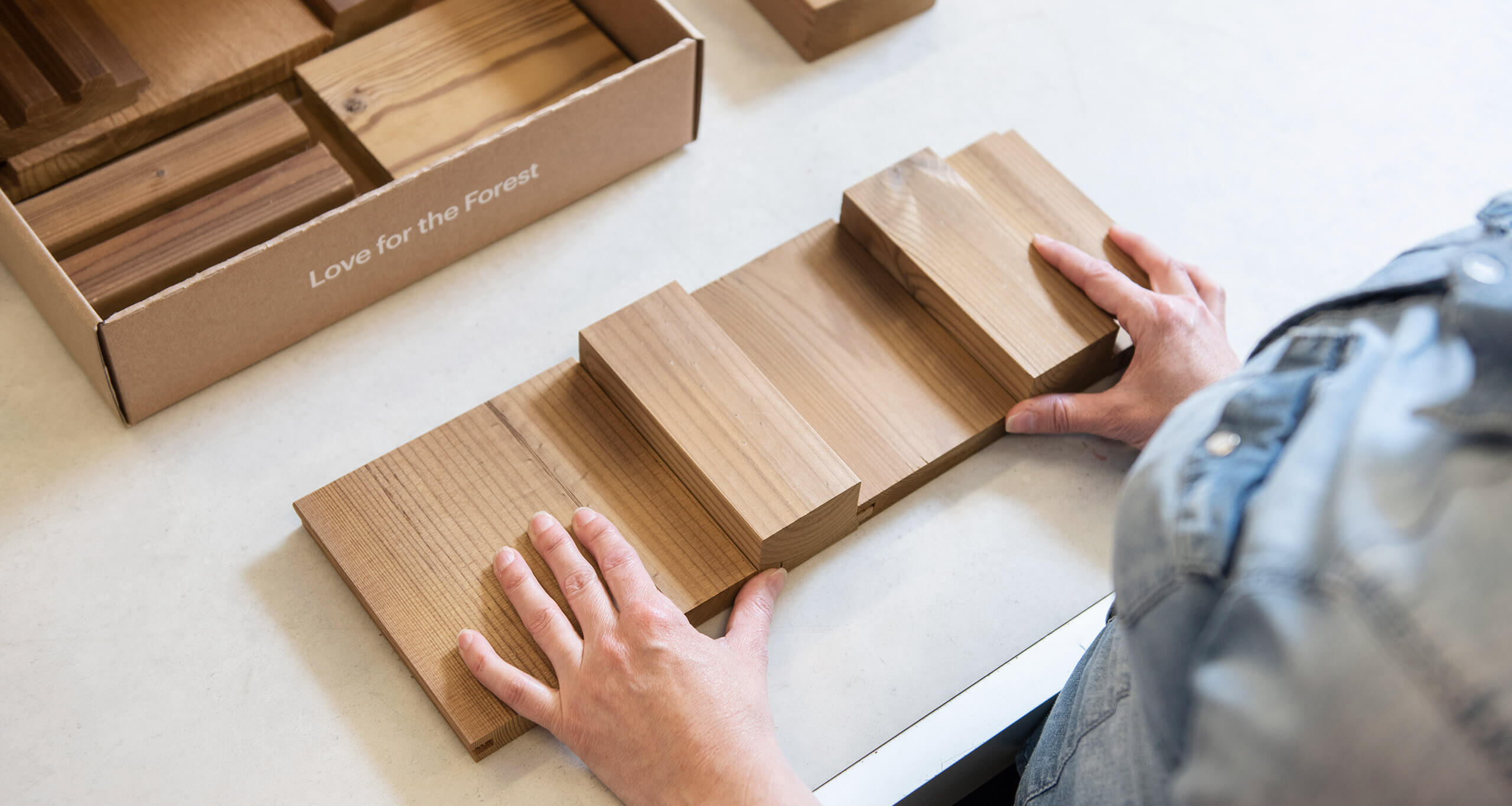 The Lunawood collection includes several interesting panel products, the most versatile of which, and also one of the most beloved, is the Luna Panel System product family. It includes five different sizes of high-quality panel products that can be combined to create interesting wood surfaces. The tongue-grooved Luna Panel System products have a straight edge that creates a 3 mm wide shadow groove between the panels and a clean-cut surface. It is an ideal choice for both exterior cladding and indoor paneling of walls and ceilings, where modern wood surface is desired.
Luna Panel System product are easy to install by concealed nailing, without visible screw holes. The products can be installed vertically and horizontally. The branches of the thermally-modified pine and the beautiful caramel-brown color give the panels a natural and vibrant look.
The latest products in the Luna Panel System product family are 42×68 mm panel and 26×92 mm panel which, combined with the product family's 19 mm thick panels, create an interesting three-dimensional texture for the cladding. Note that Luna Panel System 42×68 may be installed only vertically in outdoor use.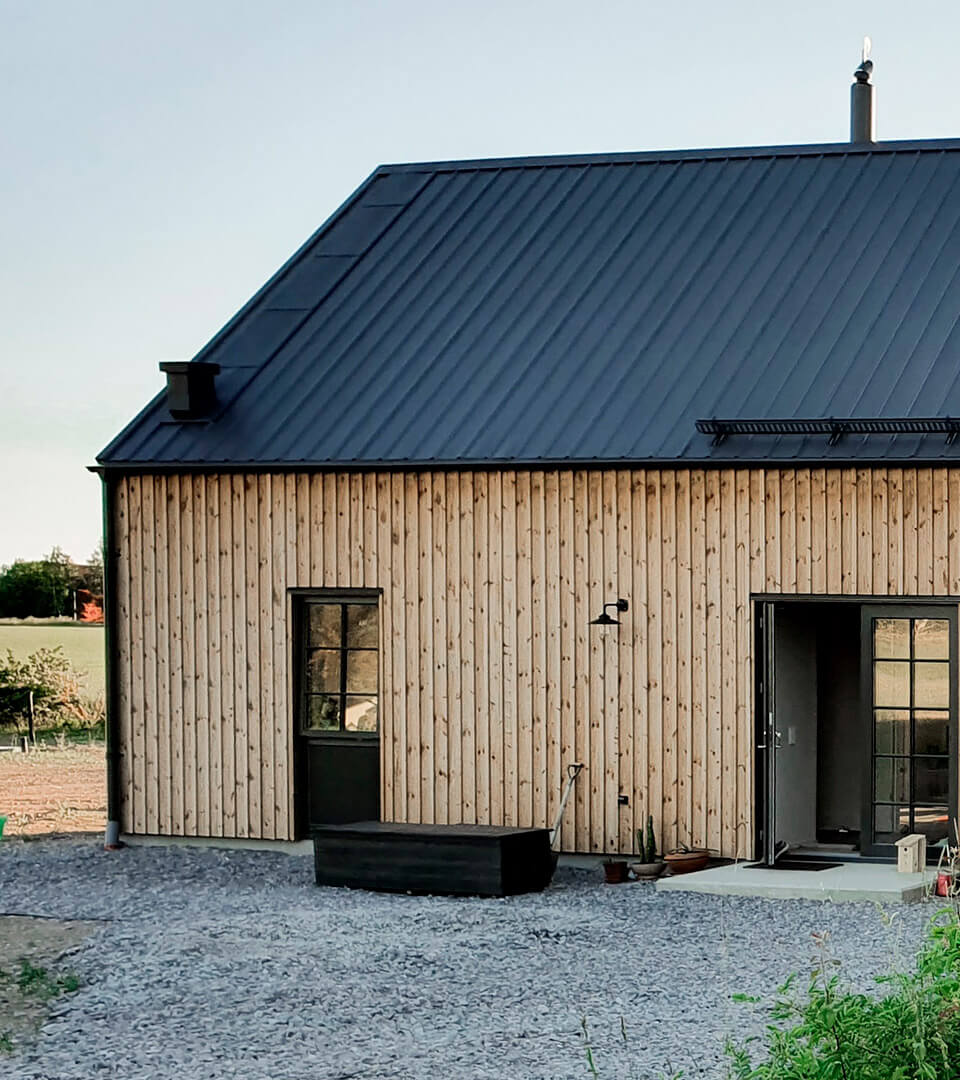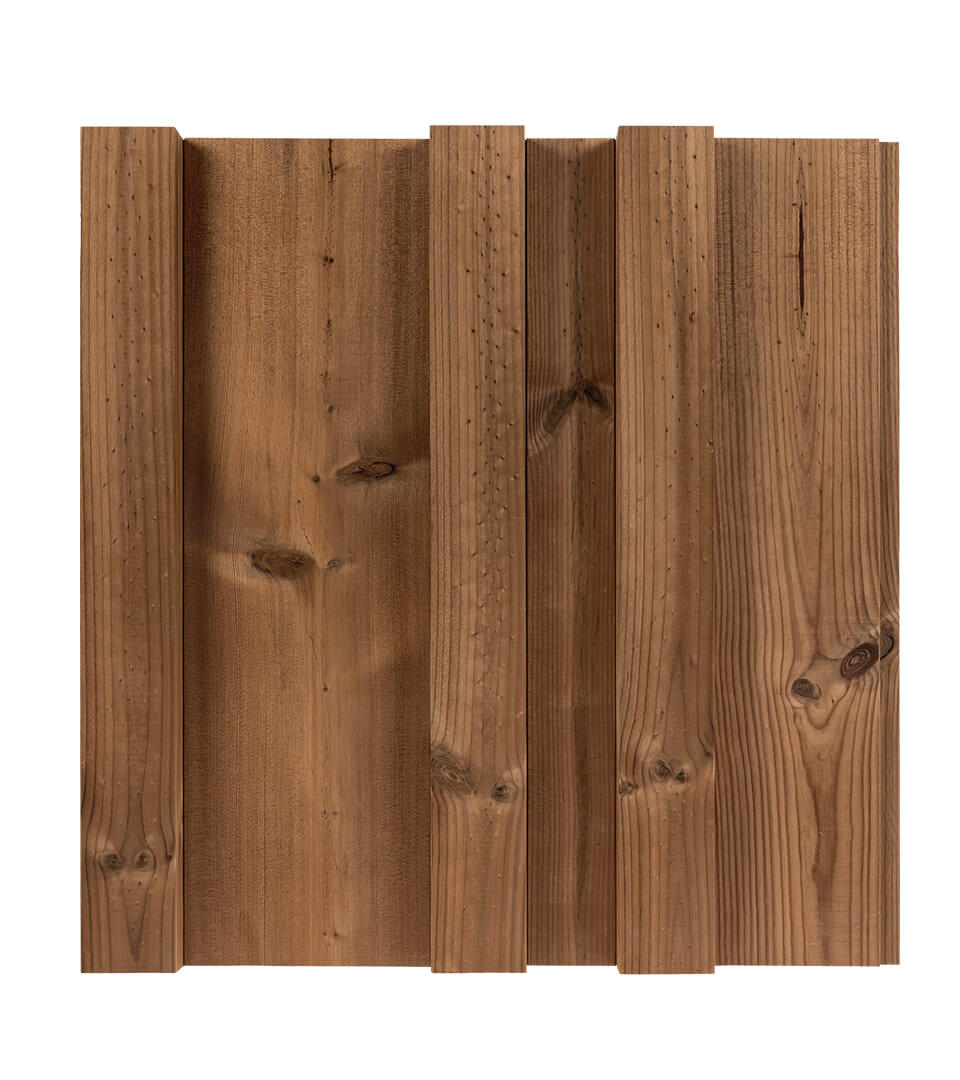 The play of different profile sizes creates a beautiful 3D surface on the facade of Humletorp, Sweden. 
Made in Finland without chemicals
Finnish PEFC-certified, Thermo-pine is used as a raw material for Luna Panel System products. The products are manufactured at the Lunawood Mill in Iisalmi, using an ecological thermal modification process that utilizes only heat and steam. After the modification they are plained on the line to their final outlook. Thanks to the process, Luna Panel System products are naturally weatherproof, extremely dimensionally stable, resin-free and safe to use also  indoors. Lightweight Panel System products are easy to work with and also serve as a smooth base for paints and other surface treatment agents.
Naturally grayed exterior cladding
Luna Panel System products have an excellent weather resistance in all climates. With Luna Panel System, it is possible to achieve a modern, naturally grayed exterior cladding completely without chemicals and surface treatments. Without a regular UV-protected and pigmented surface treatment agent, the product will turn gray over time due to the sun and weather. If you want to keep the original brown color of the product outdoors, you can do so with a surface treatment agent with pigmented UV protection.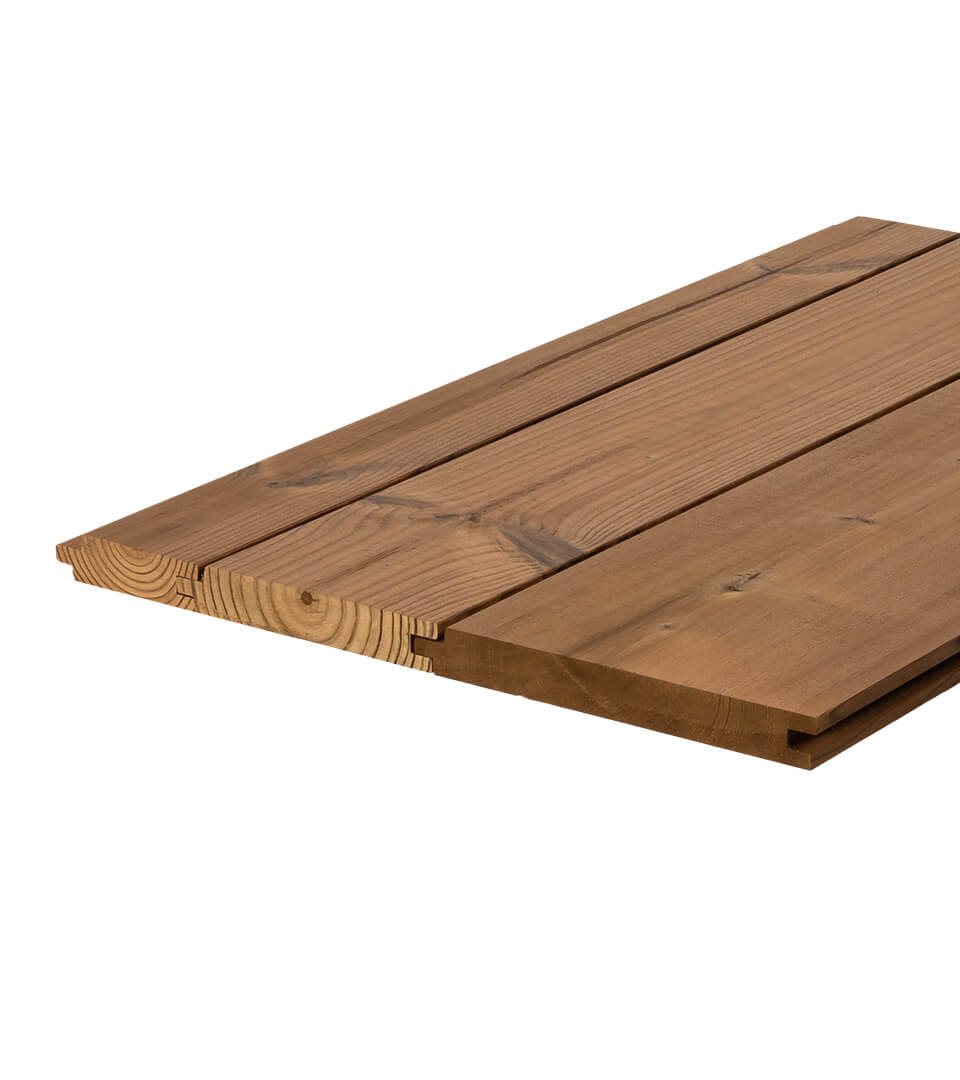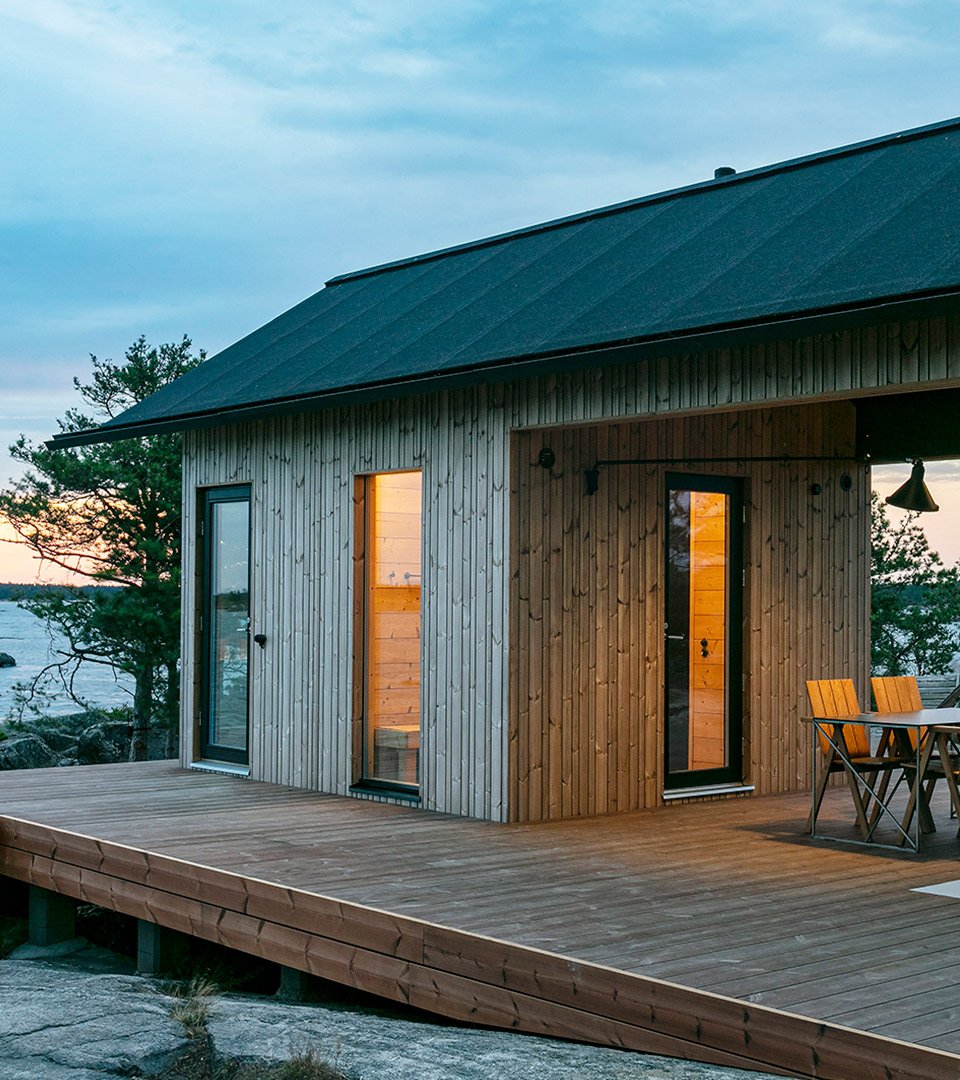 The Luna Panel System products all fit together, allowing for a number of different variations for the facade. The cladding of the Project Ö (Aleksi Hautamäki, Finland) is implemented with three different panel widths. 
Service life 30 years – BRE certificate
All Luna Thermo-D products, including Luna Panel System products, have a BRE-certificate. It means, that the life expectancy of Luna Panel System in exterior cladding is 30 years, when the product is installed in accordance with Lunawood's official installation instructions.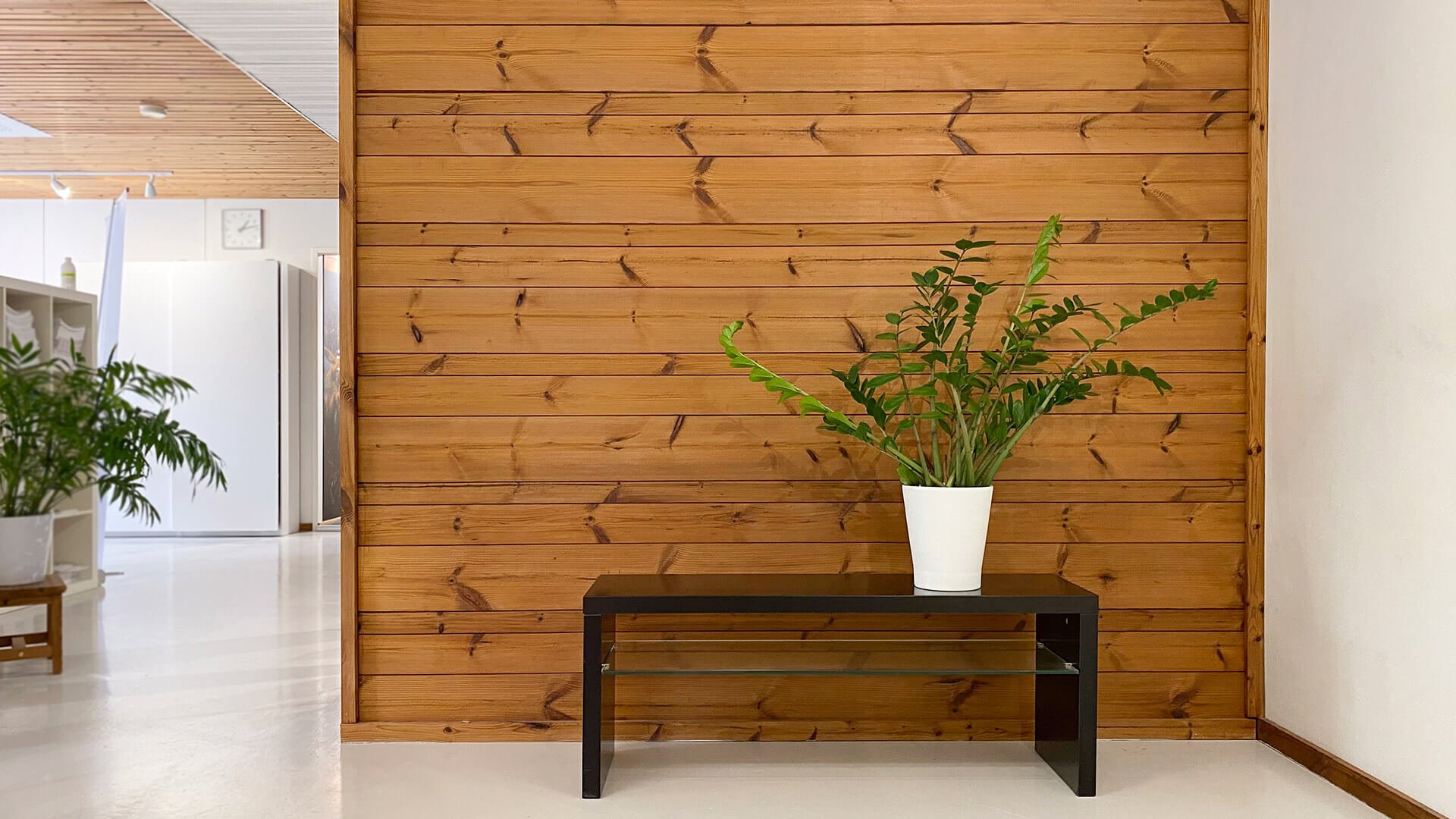 Luna Panel System is a healthy and beautiful choice for interiors
Luna Panel System -products
The Panel System product family includes five high-quality tongue & groove panel products.