When it comes to prefabricated houses, choosing the right materials is vital to ensure both structural integrity and aesthetic appeal. Lunawood Thermowood, with its sustainable nature, enhanced durability, stability, and aesthetic appeal, makes it an ideal material for modern wooden architectural designs. Utilizing Lunawood Thermowood allows the creation of prefabricated houses that not only meet the demands of modern living but also contribute to a more sustainable and aesthetically pleasing built environment.
In the following, we highlight a couple of examples of how Lunawood has been used successfully in prefabricated houses.
Casa Montaña, est. 2016, by Neoblock Modular, Spain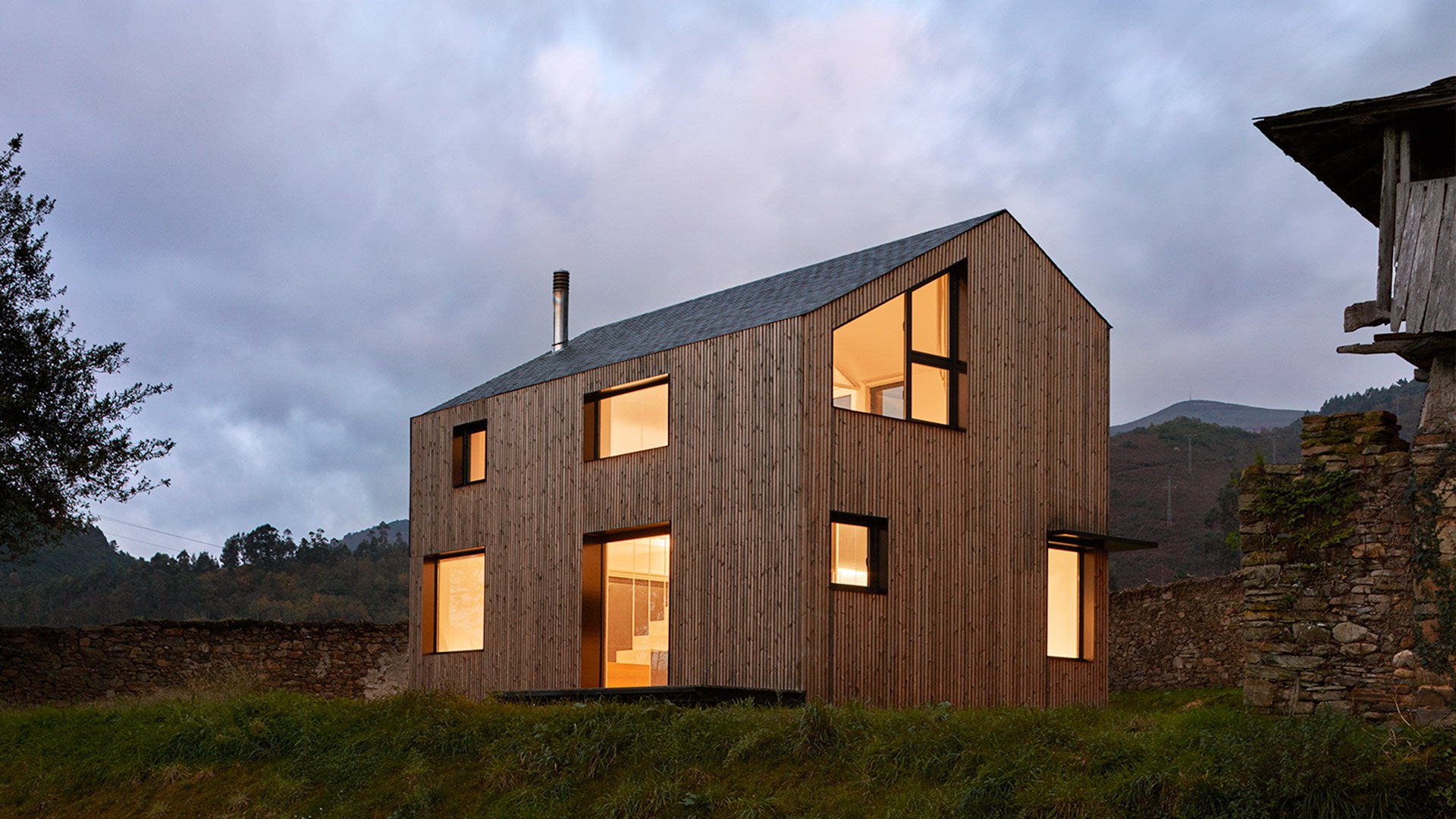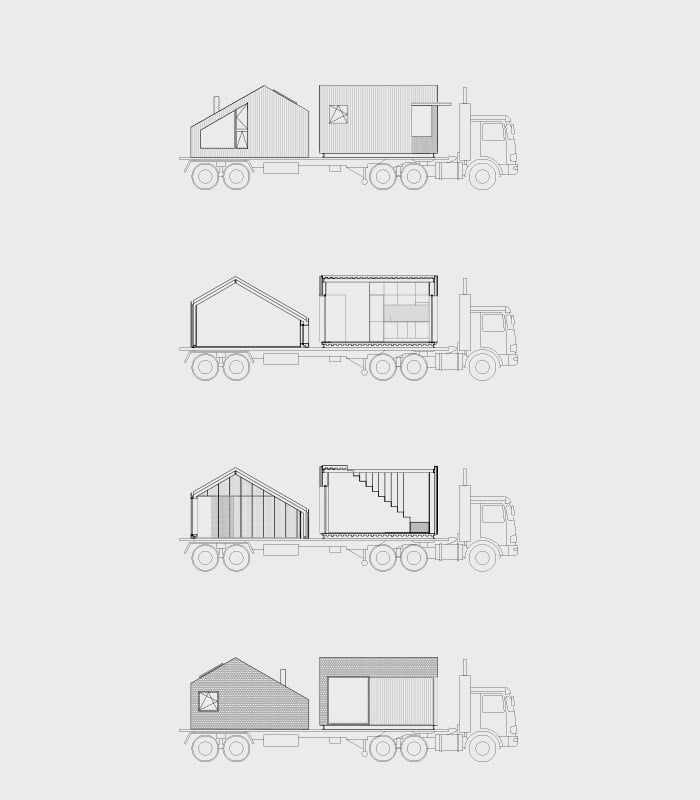 Casa Montaña, built by B home, is a prefabricated modular house that was transported across the Cantabrian mountains, over 600 km to its final location. The installation of the house was carried out in one working day. The technical properties of Lunawood are beneficial in modular building: the lightness, easy workability, and excellent weather resistance are just some of these benefits.
B Home, est. 2015 by [baragaño] Arquitectos, Spain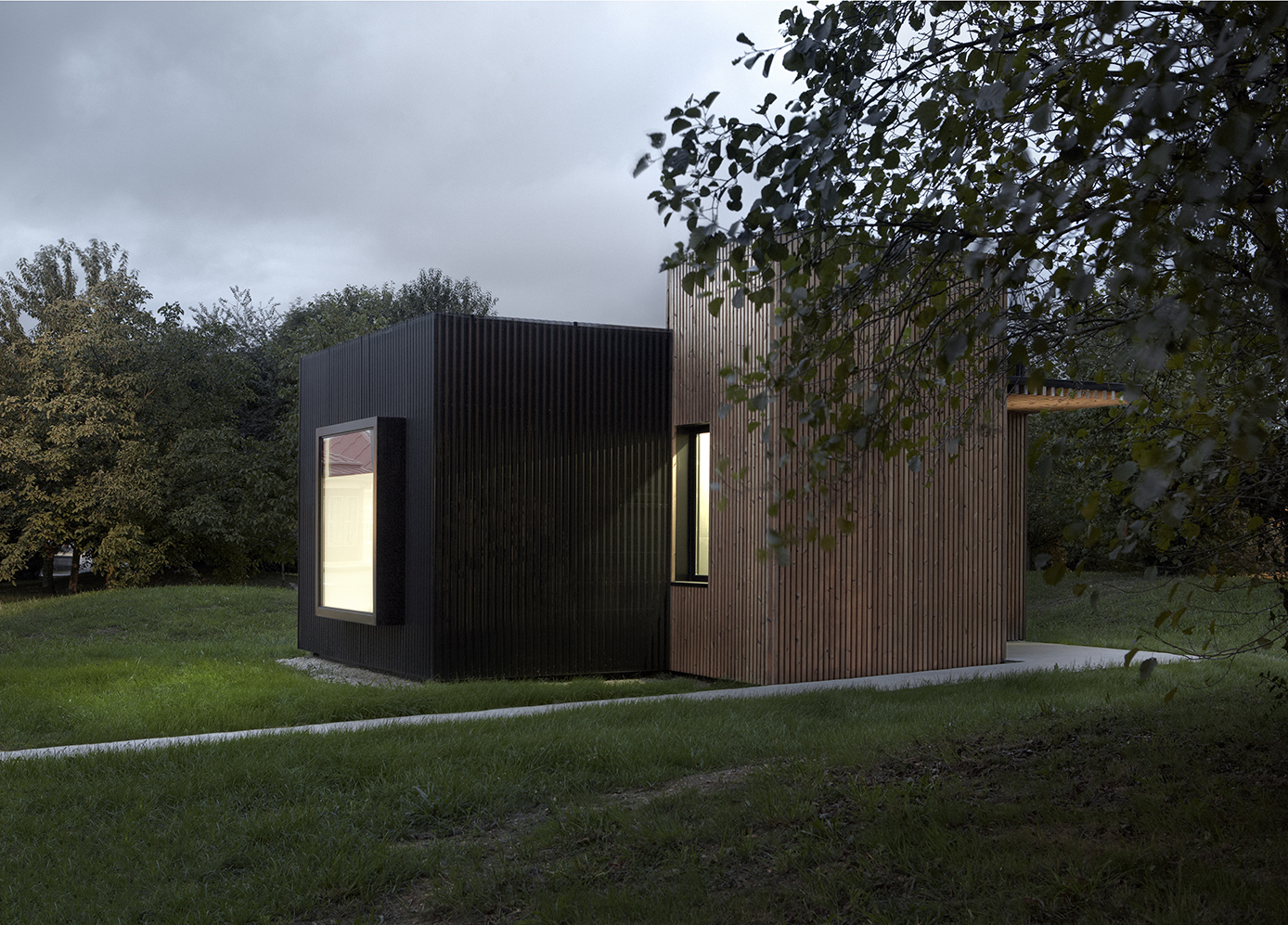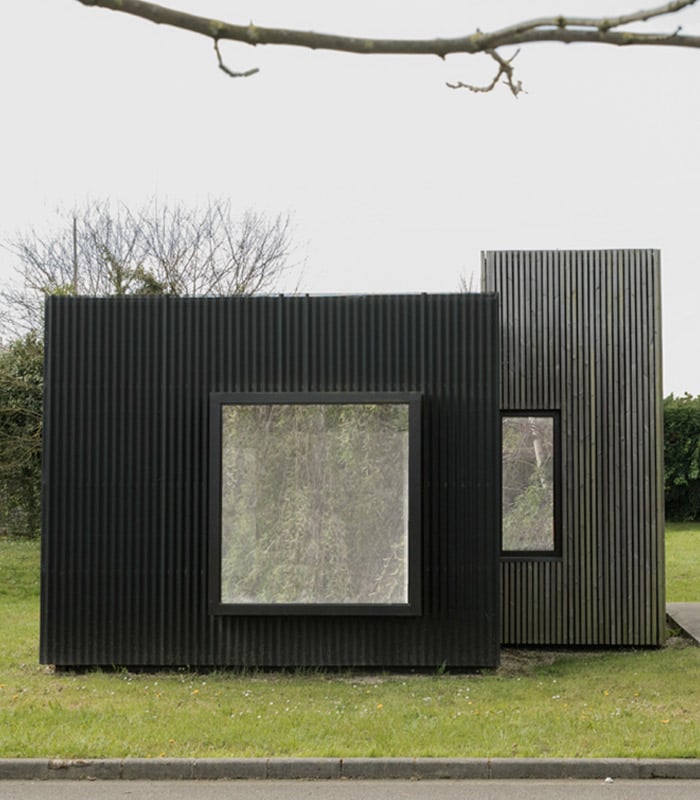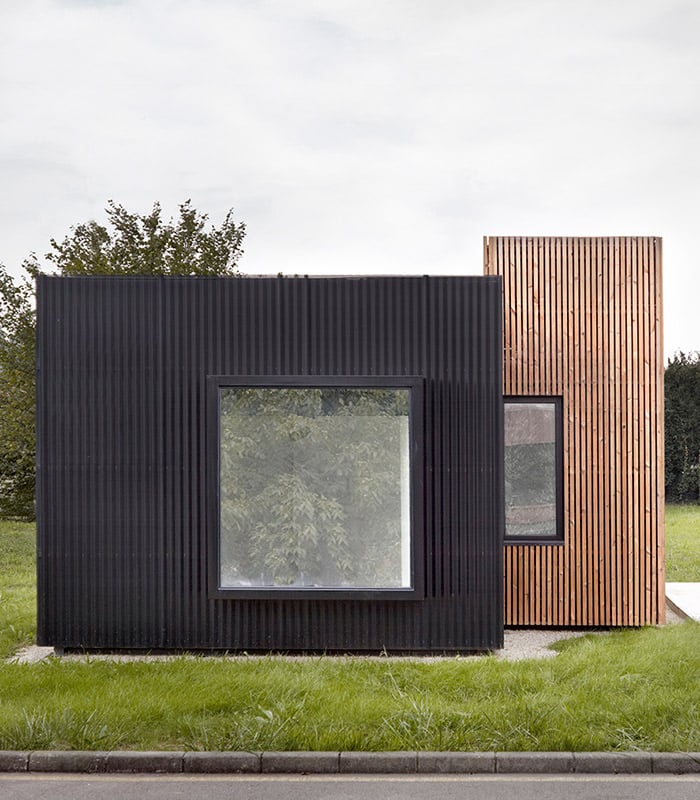 [baragaño] arquitectos  presents a new spatial and design concept, a dynamic house made in less than four months that offers the possibility to expand the space by adding new modules, thus adapting to the changing demands of its inhabitants. Factory construction of the modules ensures quality and avoid delays. The house can be transported and placed anywhere, and it can also be stacked, creating a collective house building.
Colby College's Johnson Pond Houses, USA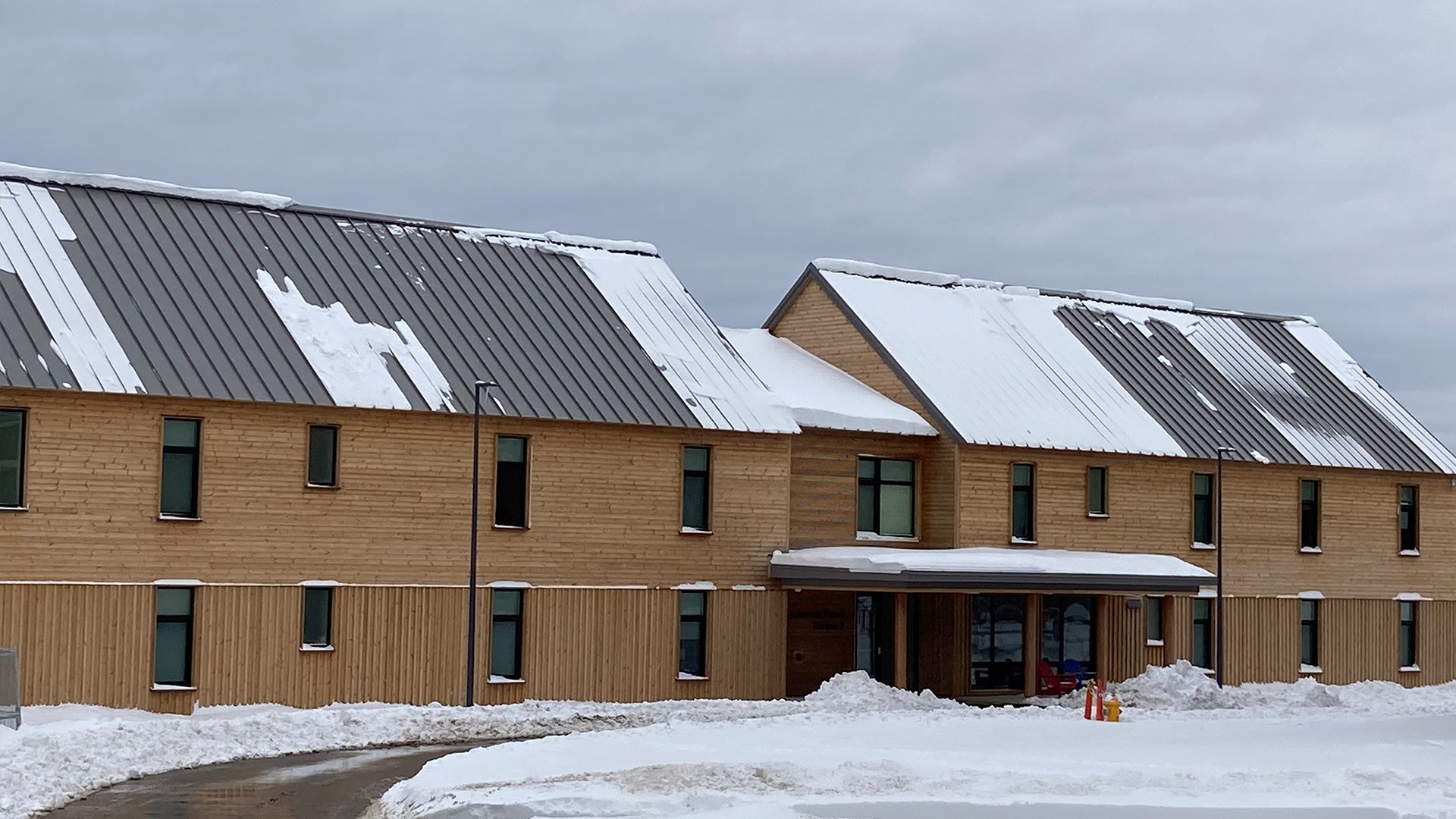 The new Johnson Pond Houses at Colby College in Maine, US, are a masterpiece of efficient and responsible prefabrication and cooperation. In total, the project was completed in just 15 months. Aligned with the college's values of sustainability, the selection of Nordic Lunawood Thermowood for the four new student dormitories perfectly supports industrial manufacturing due to its lightness, durability, and ease of maintenance. The Luna Panel System product family was chosen for the project, achieving an attractive look for the facade with quick installation. Dimensionally stable, Lunawood supports the precise design and production process.
Screening Element System in AURUM by Arco Architects, Finland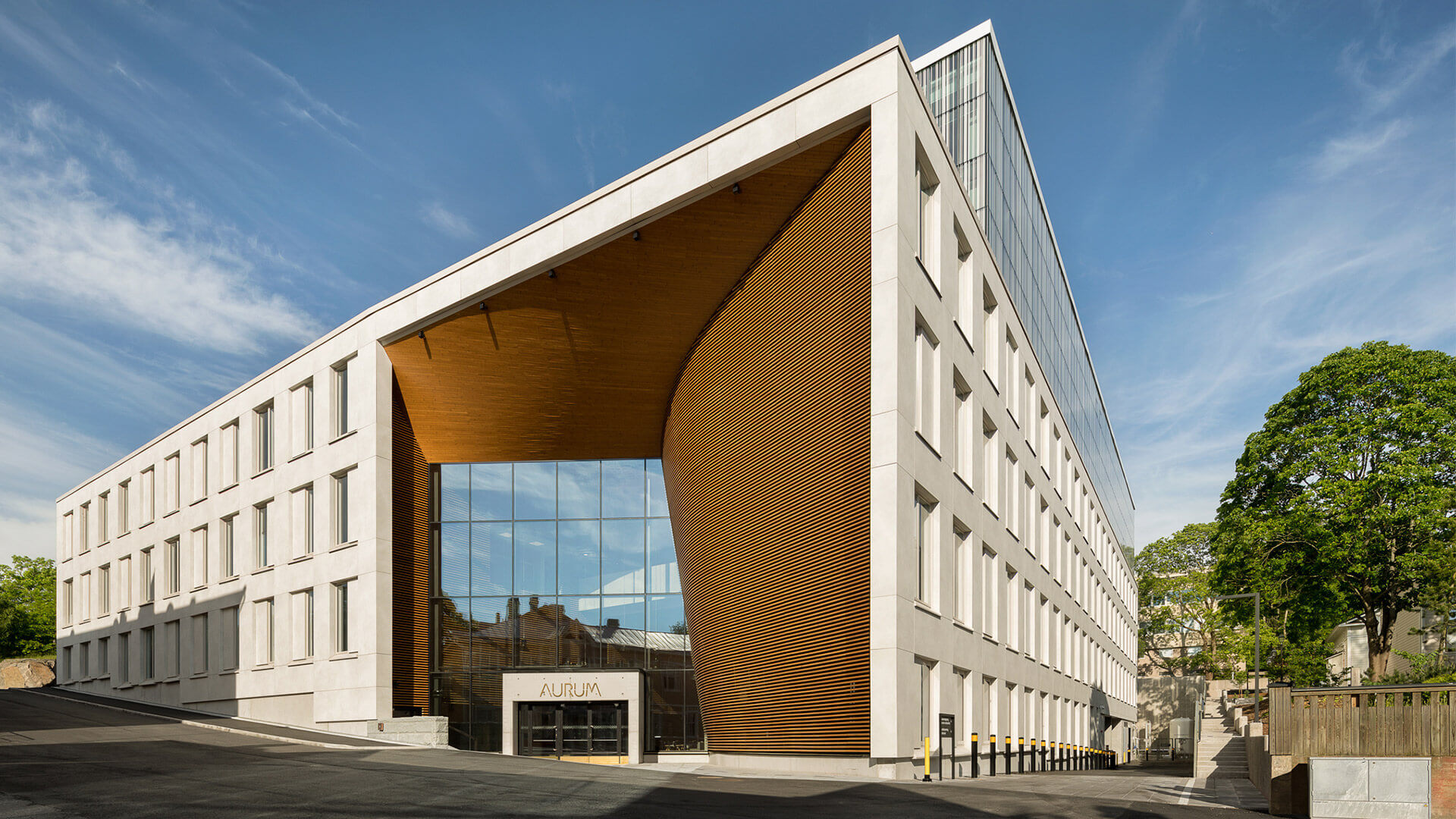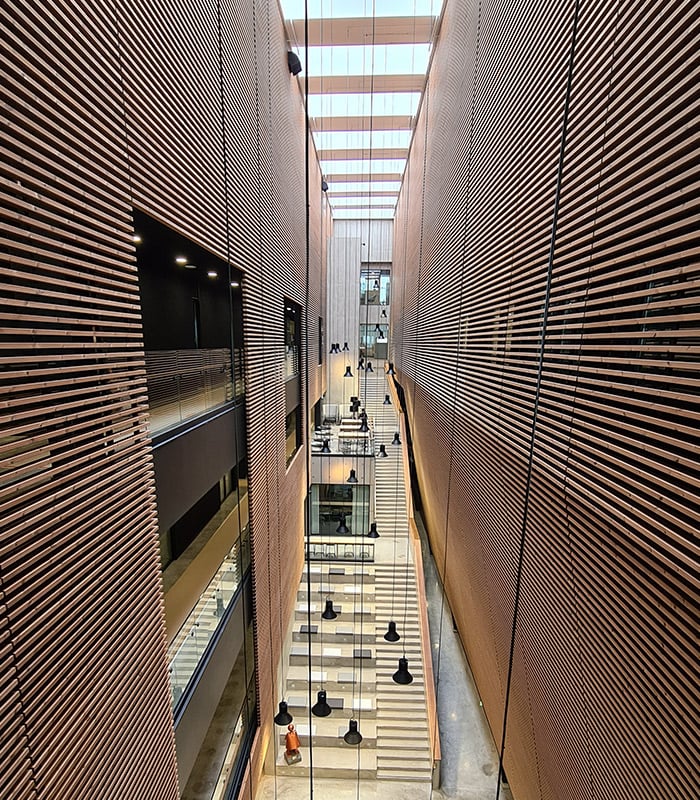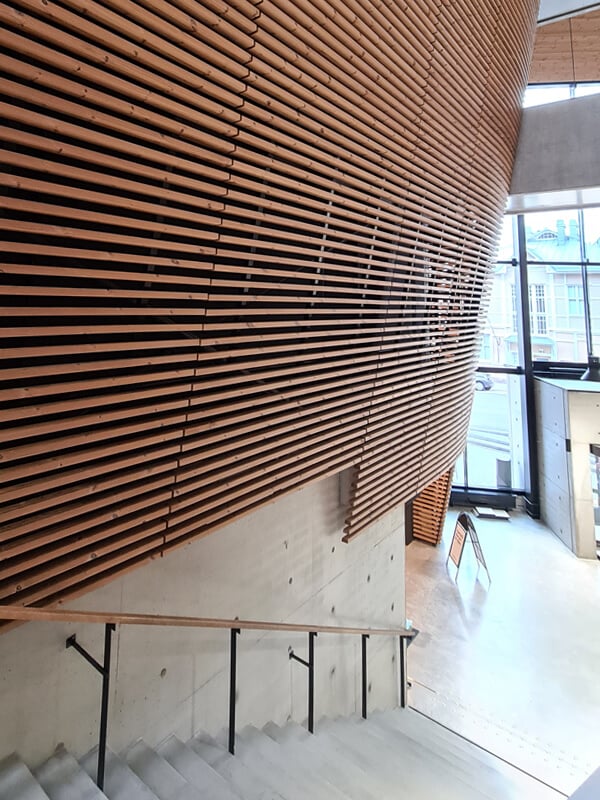 Aurum, the newest building of the University of Turku and Åbo Akademi, serves students in its 20,000 m² facilities. The Lunawood battens, installed as curved shape elements, continue seamlessly from the entrance to the seven-story atrium, creating an impressive yet natural atmosphere. Each batten has a precisely defined place in order to create the desired curved shape. The implementation of the project required particularly high professionalism.
Lunawood was chosen for its sustainable nature and excellent dimensional stability, which was required for the precise design. It also made it possible to use the same wood material from outside to inside.
Why Lunawood Thermowood is the Ideal Material for Prefabricated Projects?
There are several advantages to using Lunawood Thermowood in prefabricated houses:
Sustainable and Eco-Friendly Material:
Lunawood is totally chemical-free and thus the same products can be used both indoors and outdoors. It is also suitable for saunas and spas.
Lightweight and Easy to Work With:
ThermoWood® products are thermally modified in high-temperature kilns where all the resin is removed from the timber. Also, the moisture is removed, and the final moisture content of Lunawood is approximately 4-7%. Lunawood Thermowood is almost 20% lighter compared to un-modified softwood.
Enhanced Durability and Stability:
Long-lasting facades require materials which withstand diverse climates. Lunawood Thermowood excels in durability and stability due to its thermal modification process. Structurally, Lunawood is a highly stable material that is less prone to warping, cracking, or shrinking.
Aesthetics and Design Flexibility:
The Lunawood Collection provides a large scale of tongue-and-groove panels and rectangular battens with a natural and elegant appearance that enhances the overall design of prefabricated houses. Its rich, brown color and smooth texture create a sense of warmth and sophistication.
Low Maintenance:
Exterior cladding made of Lunawood Thermowood does not necessarily require surface treatment, which saves money and time in the long run. We tell more about the ease of maintenance of Lunawood in this article. The untreated wood surface turns silver-gray over time but retains its excellent technical properties. If you want to keep the original color or achieve any shade, Lunawood Thermowood accepts most surface finishes.
In our blog article 'The natural greying of Lunawood Thermowood,' we explain how to ensure the most beautiful grey outlook for the project.