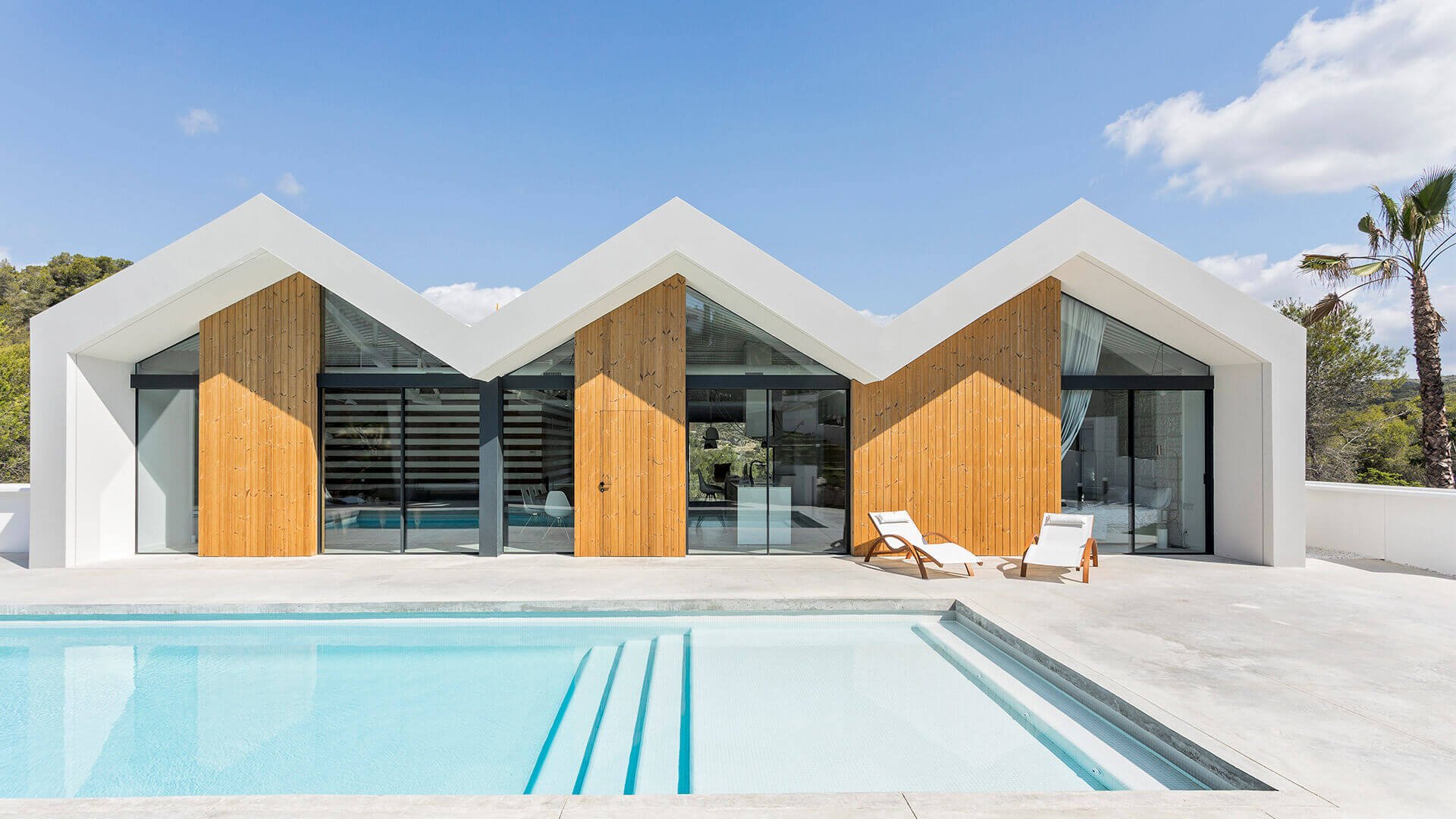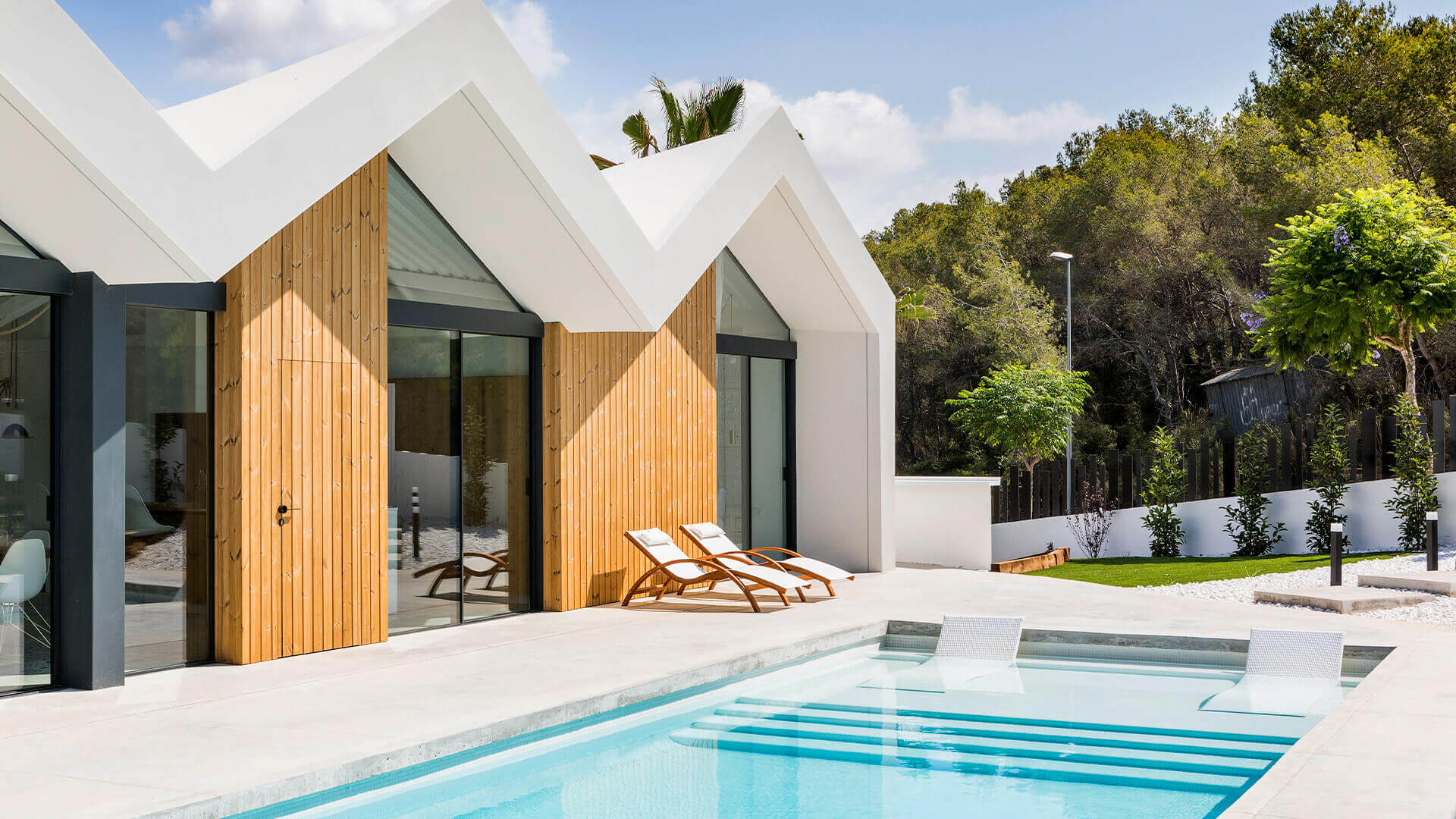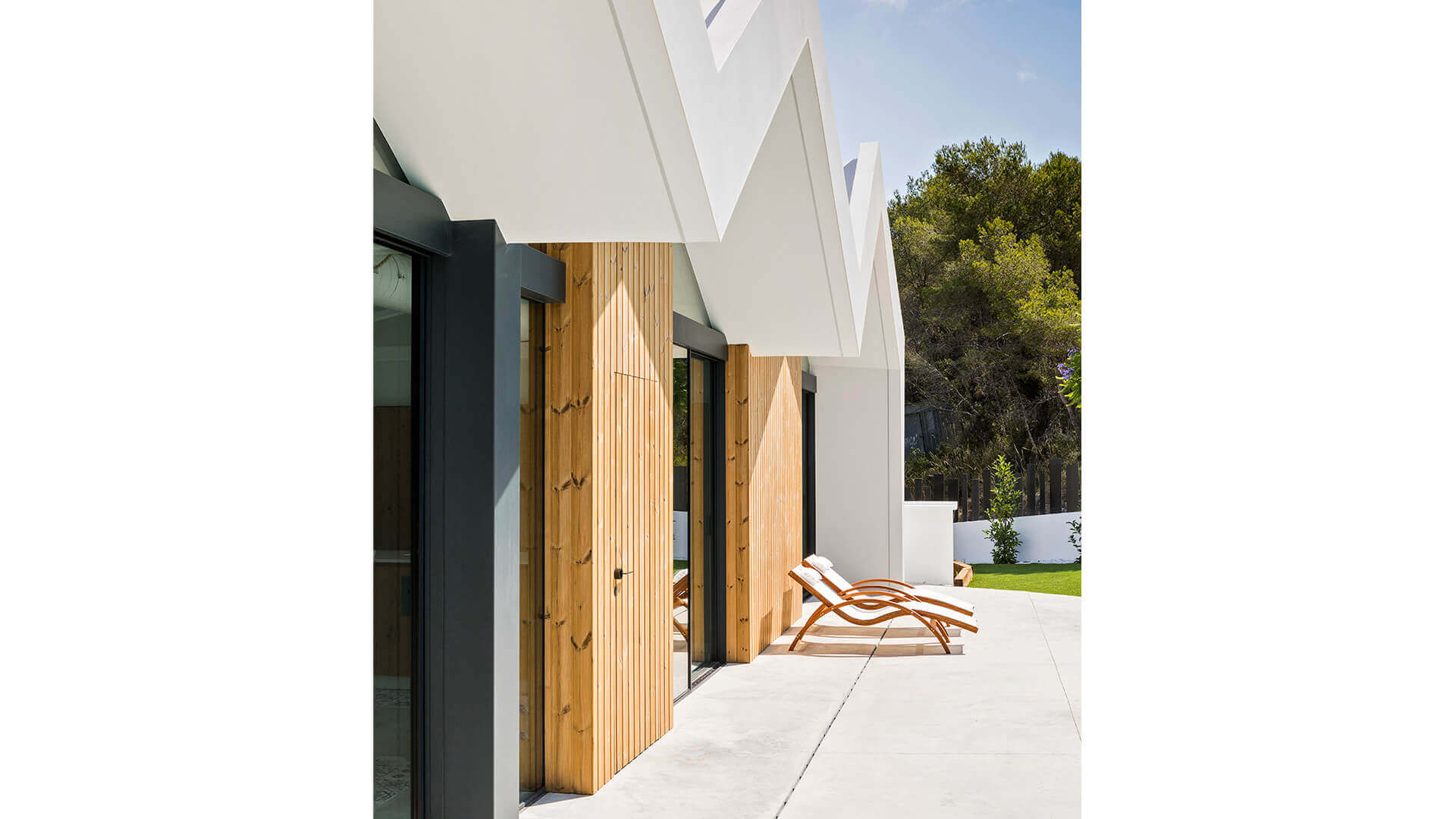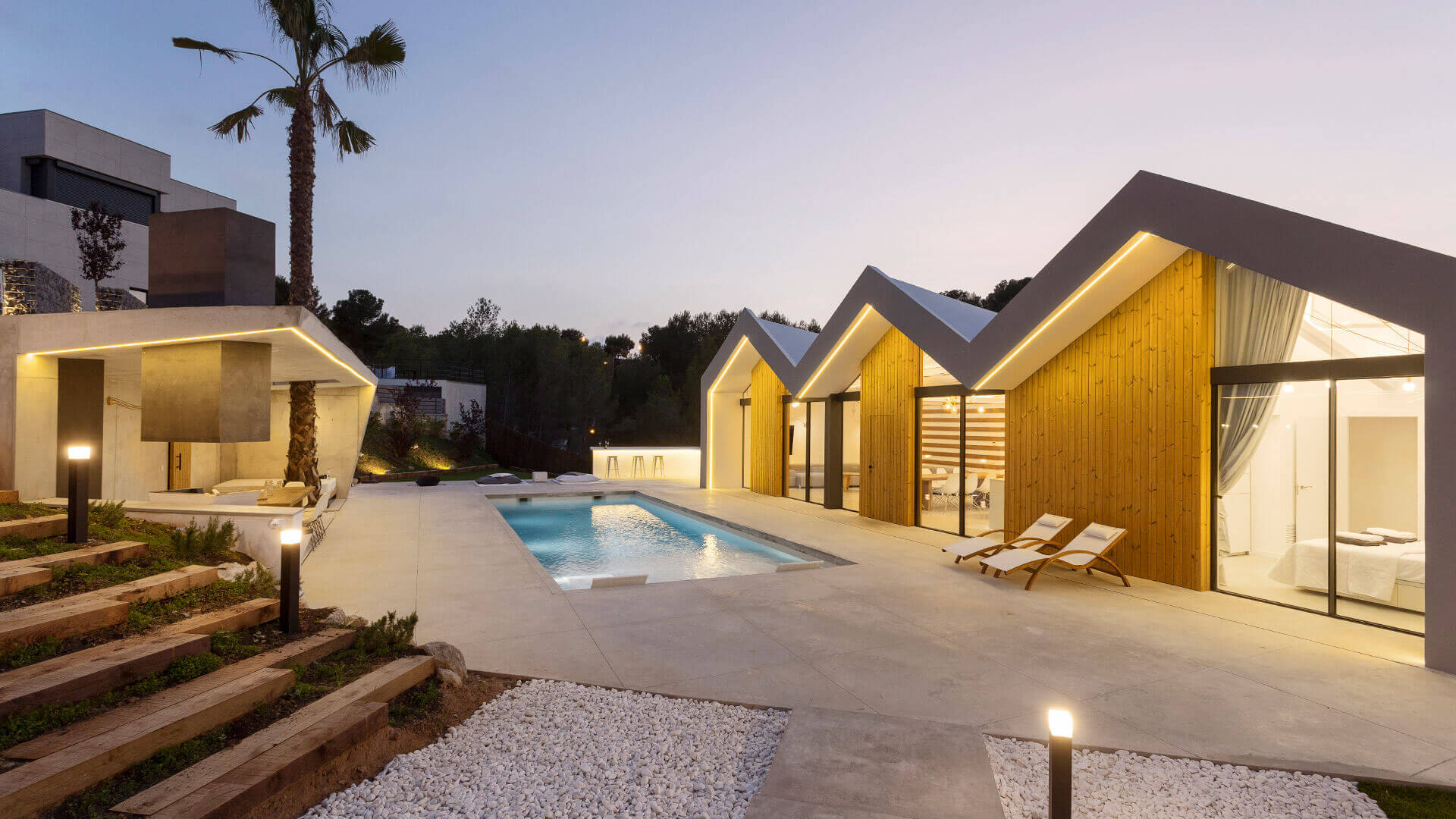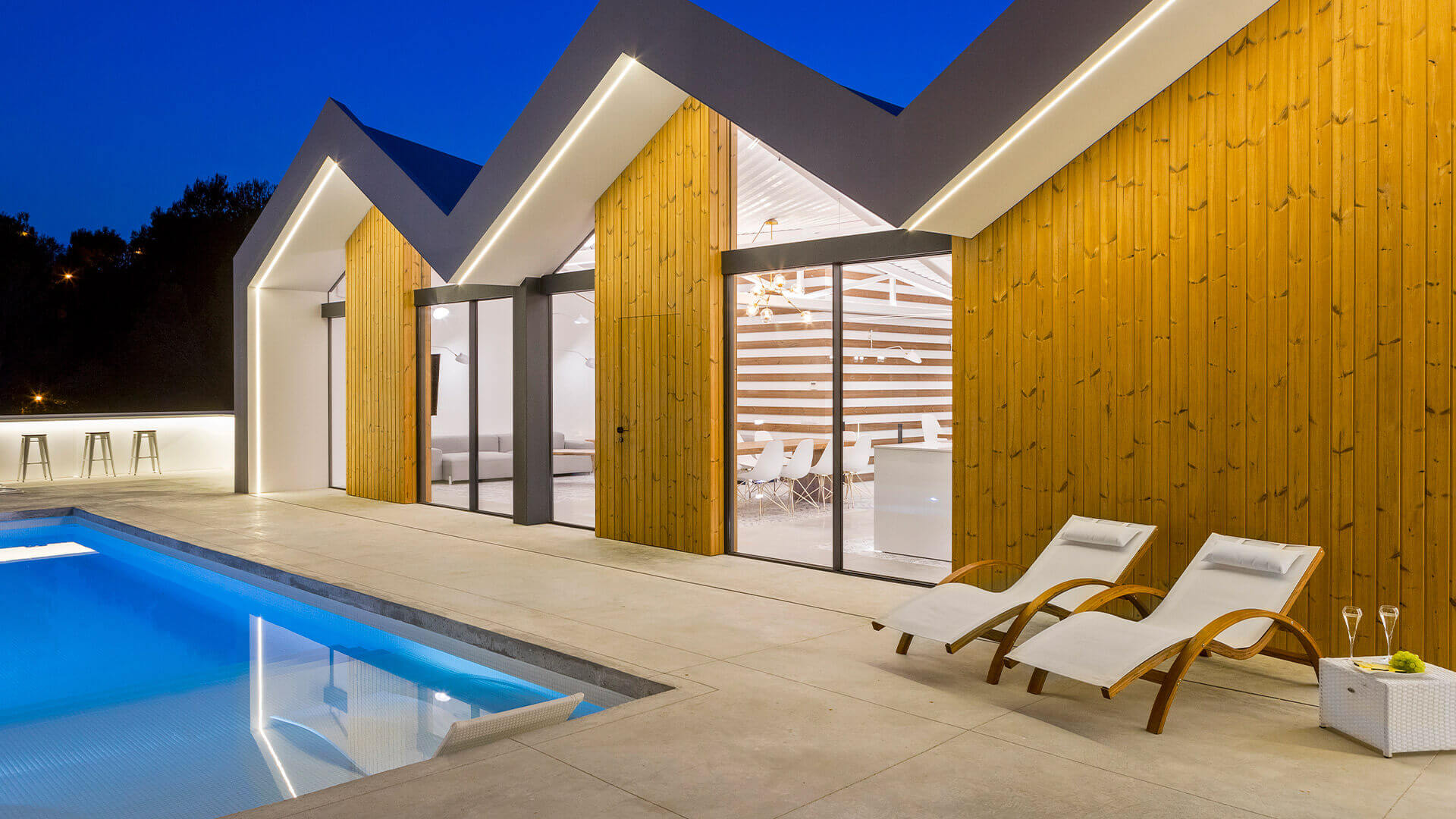 Villa Malena in Spain
Utopia Villas states that their villas are unique, but some villas are more unique than others. Such beauty can be hard to find. Nestled in the hill of Mas Alba in Sitges in Barcelona area, Villa Malena represents the ultimate in space, design and finishes. This rental villa is designed by 314bcn design in conjunction with Utopia Villas.  Villa Malena has been built to facilitate a particular lifestyle; one that is keen to have a modern design yet always seeking comfort and practicality.
The warmth of the wooden finishes,  the cool of the modern Mediterranean interiors and facades. Lunawood Thermowood is indeed an outstanding choice for exterior claddings and facades. The certified thermal modification of Nordic softwood makes it dimensionally stable and thus allows Lunawood Thermowood to be used in hot and humid weather conditions in Mediterranean climate.