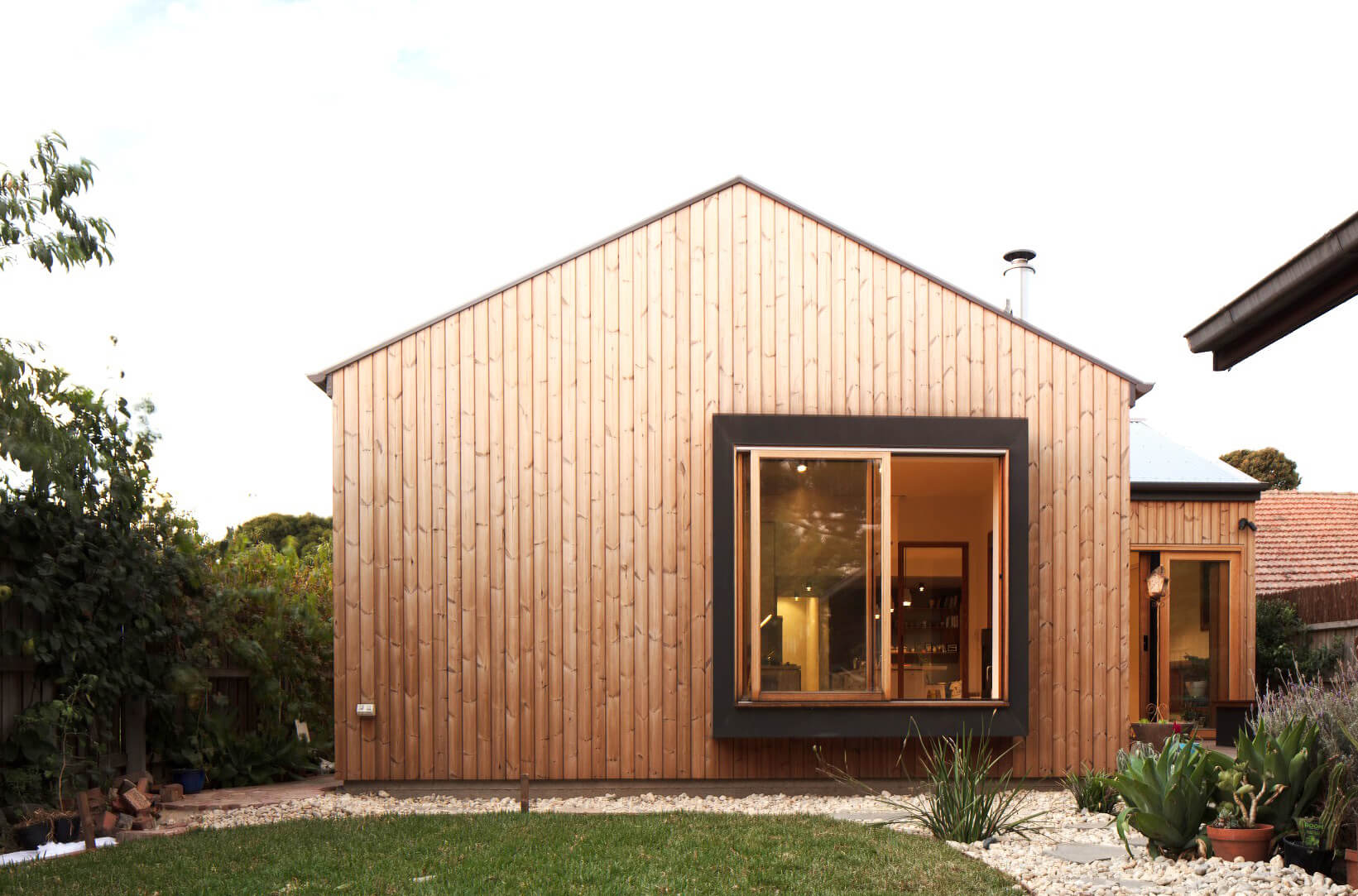 Architect
Inbetween Architecture
Location
Victoria, Australia
The original residence was a 2 bedroom Edwardian weatherboard cottage from the early 1900's. The owners of the residence came to the architects looking for more space, to accommodate the current demands of their family and those of the future.
This finished project is an extension of the main house and translates how they live, and how they wish to live. Celebrating these little moments  in life are an integral part of the design. Their love of 'the first cuppa of the day'  demanded the kitchen and dining area to be immersed in morning light. To enhance the morning ambience, the project is cladded with Lunawood Thermowood Façade finished in Cutek CD50 oil.
In order to ensure both thermal comfort and low energy consumption, Lunawood Thermowood is a clean material providing dimensional stability and thermal insulation.
Urban Barnyard House was selected for The Naked Architect at Open House Melbourne 2018.