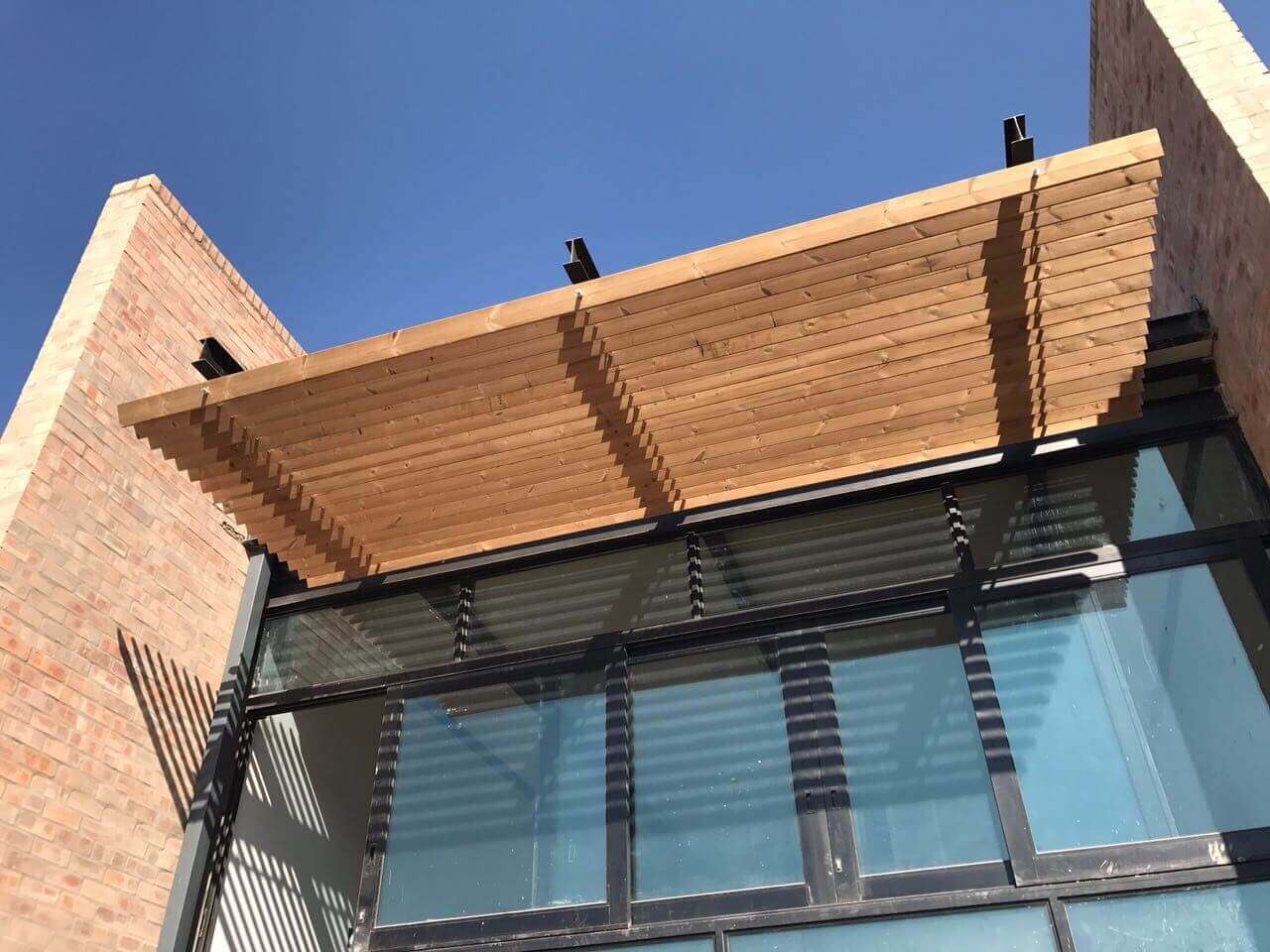 Architect
André Eksteen, Earthworld Architects
Location
Pretoria, South Africa
Photos
John-Henry Roberts, PTC Construction
When the hot and varied climate of South Africa is the frame of reference, it is not at all self-evident that an otherwise durable wood material will work in solar shades.
Several architects have tested different options and found a workable solution from Lunawood's Thermowood battens. In this private home, the battens are used to cool the apartment from the toast of the sun.
Lightweight Thermowood slats are a good and a sustainable choice for this. If the Thermowood battens are left untreated, they will gradually turn grey due to natural wethering.