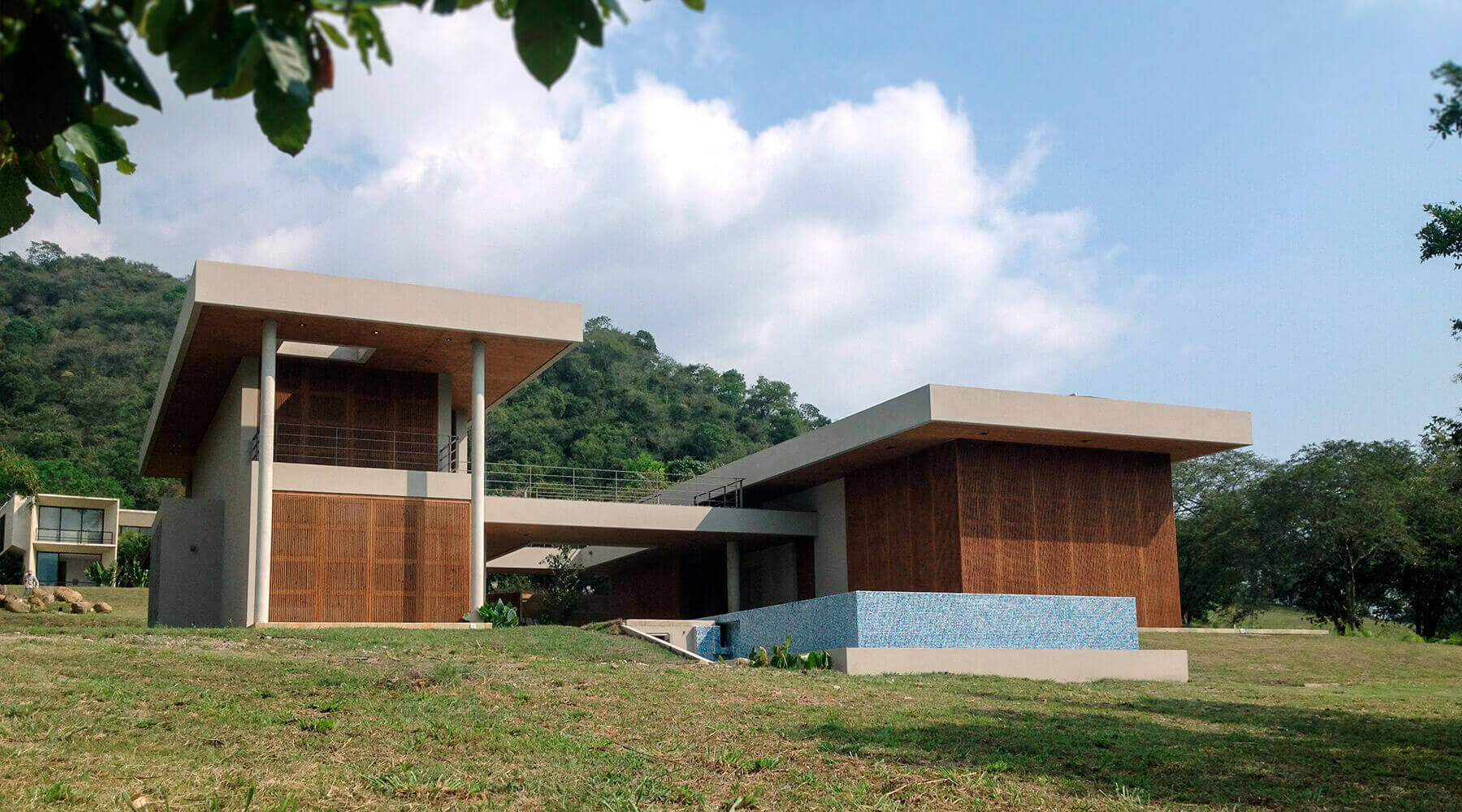 Architect
Andrés Rodriguez, Habit Colombia S.A.
Location
La Villeta, Colombia
The modern residential house, located in Colombia, has a clean-cut Lunawood Thermowood facade and ceiling. Thermowood solar shades cover the windows, which keep the interiors cooler and create a natural and pleasant feeling. Lunawood is an excellent exterior cladding material for hot and humid climates like Colombia where most wood materials don't work. It's  a lightweight wood material and durable in all climate conditions.