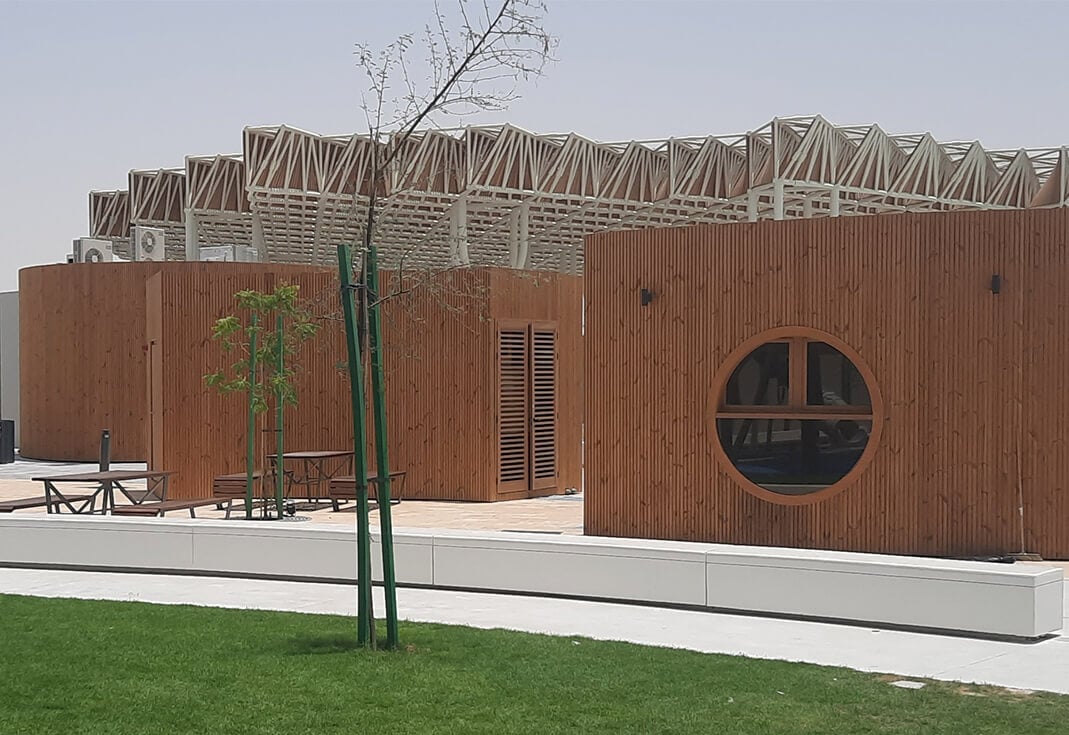 Architect
Otak International
Celebration Plaza Al Shamka locates in Abu Dhabi in the UAE. It is designed by Otak International for the purposes of Department of Municipalities Transport.
This is a two parks project with a large area including different types of booths and solar shading structures. The area is dominated by a pergola structure that protects it from the scorching sun and resembles a tree with its upright branches.
Abu Dhabi has a hot desert climate. Sunny and blue skies can be expected all year round. June to September is usually a very hot and humid month, with maximum temperatures averaging over 40°C. Here, Lunawood Thermowood excels at withstanding challenging weather conditions year after year while maintaining its dimensional stability without bending or warping.