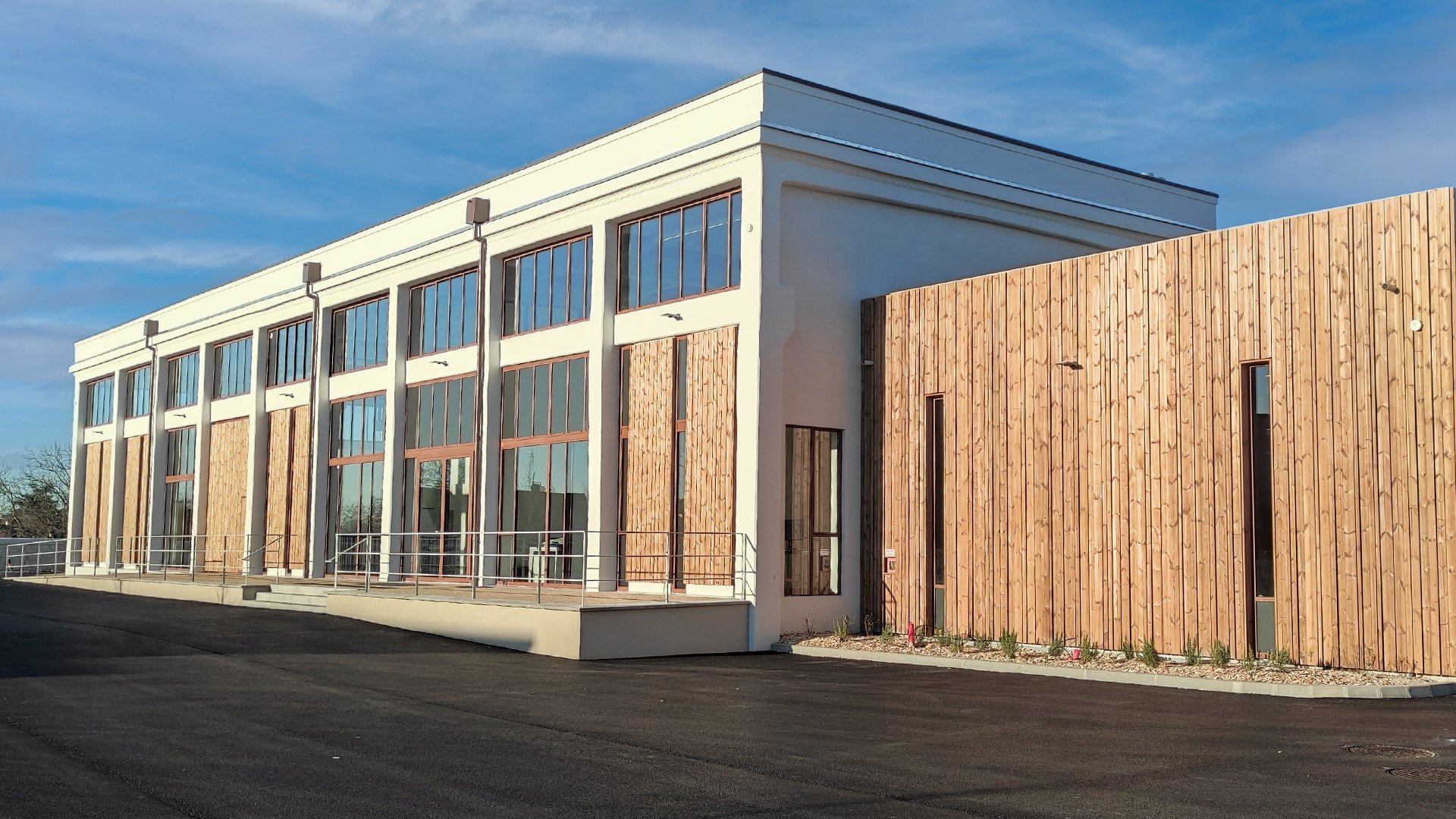 Architect
Atelier Mazieres Architectes – Bordeaux
Location
Bellevigne-les-Châteaux - France
Photos
Atelier Mazieres Architectes – Bordeaux
Domaine Clos Rougeard, located in the scenic Loire Valley of France, is a cherished family winery renowned for producing some of the finest wines in the region.
The inside of the winery enchantes the guests with an organic ambience of Lunawood Thermowood. This gives the visitor areas a natural and modern atmosphere.
The distinctive ceiling features Luna Femma und Luna Trio panels which contribute to the inviting atmosphere and the modern charm of the space.
On the outside, the natural charm was continued in the facade of the building. This helped to maintain the natural essence of the wood from the inside on the outside, and create a seamless and harmonious connection throughout the winery.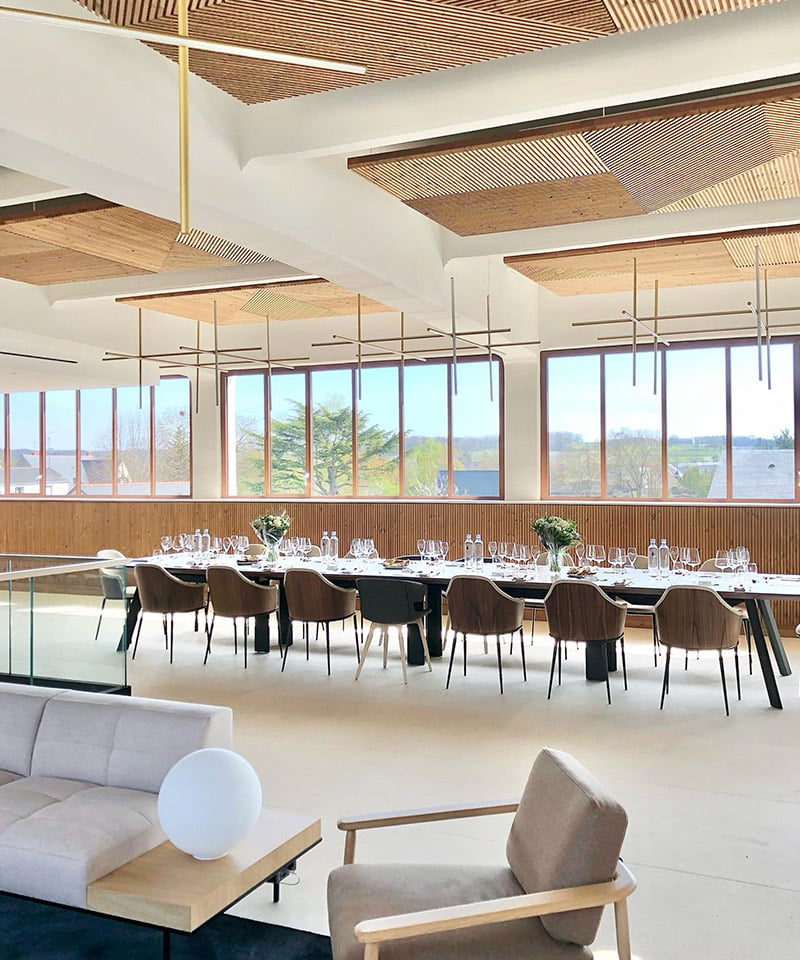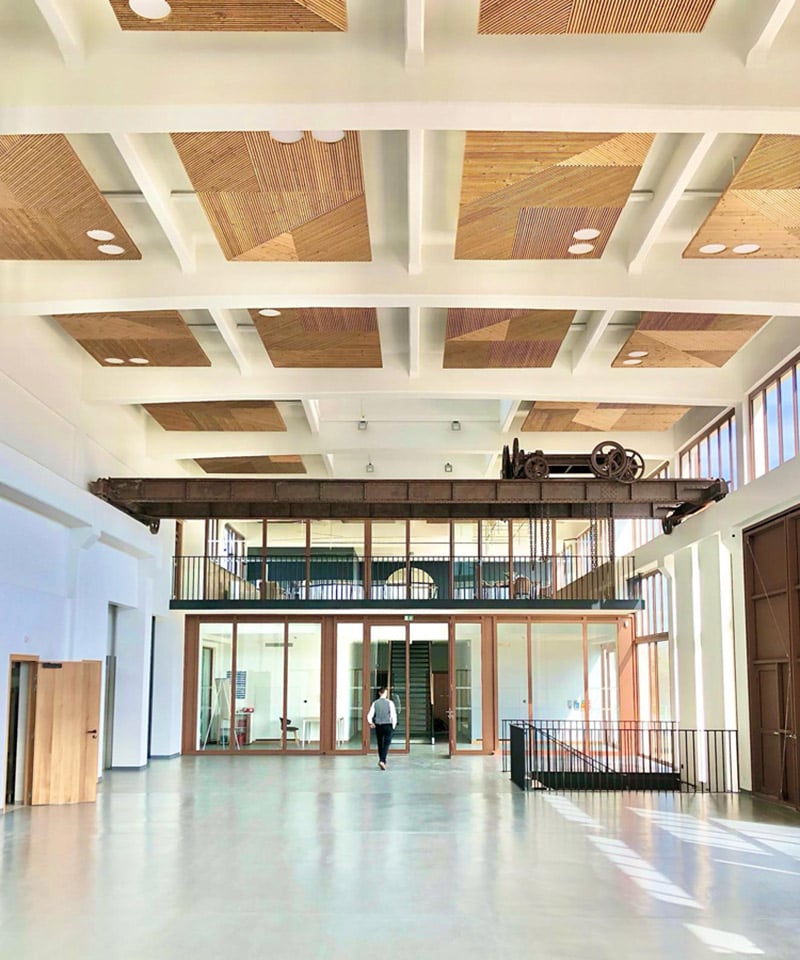 For the facade, different Luna SHP profiles have been used. With the different widths and thicknesses, the facade got a natural flow and it is interesting to the eye.
Due to the natural weathering of Lunawood Thermowood, the colour of the facade will gradually turn into a silver grey.