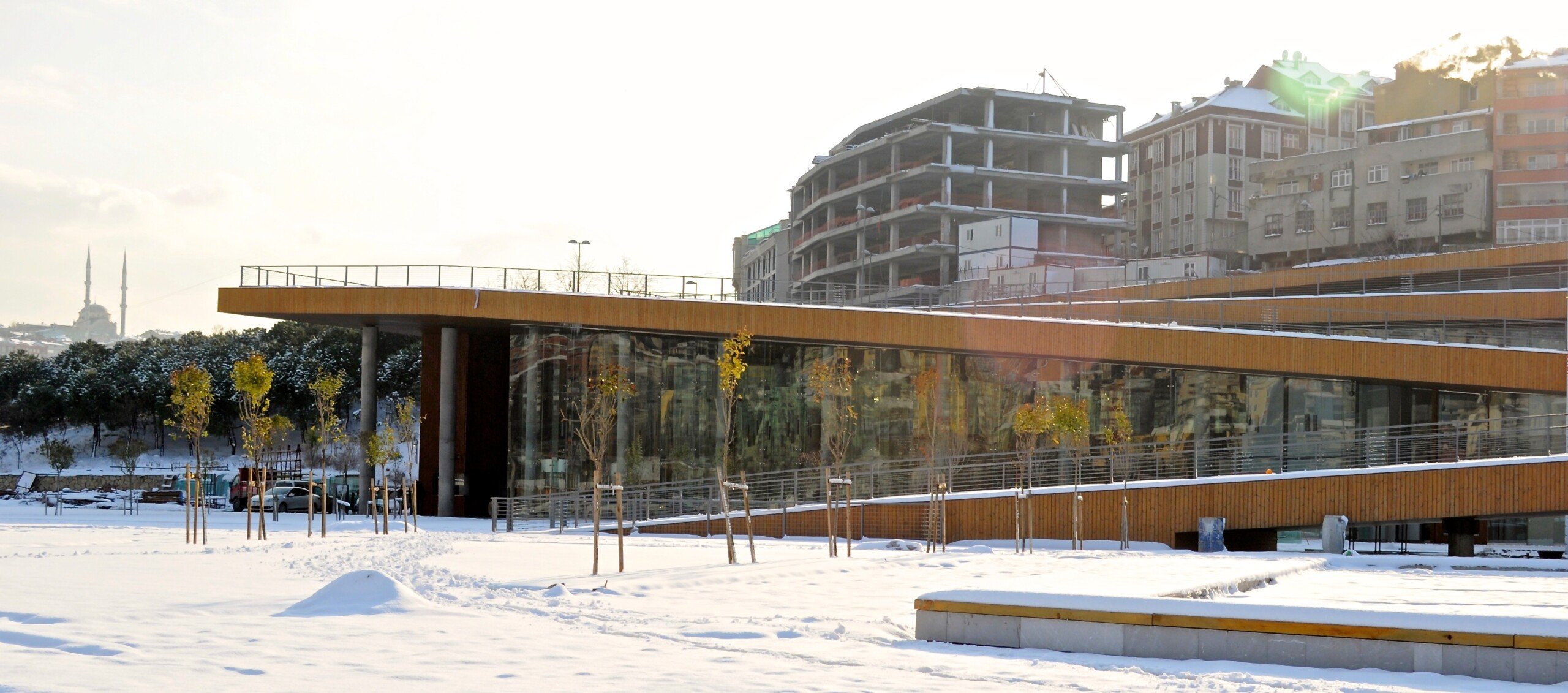 Architect
EAA – Emre Arolat Architecture
Location
Istanbul, Turkey
EYÜP Cultural Center and Marriage Hall is a structural landmark which gathers versatile cultural activities under one roof, on several levels. This notable building complex with a durable and ecological Lunawood Thermowood facade has a nuptial hall, a multi-purpose wedding hall where different events can be held, the foyer and many other subsidiary spaces as well as the theatre with acoustic features which allows conferences, seminars and mini concert events to be held.
Lunawood Thermowood collection offers various options for both exterior and interior use. At the EYÜP Cultural Center and Marrige Hall it has been used as the facade material thanks to Thermowood's dimensional stability and durability in all climates. As it was built already in 2013, the surface of the facade has naturally weathered over time to beautiful silver grey color.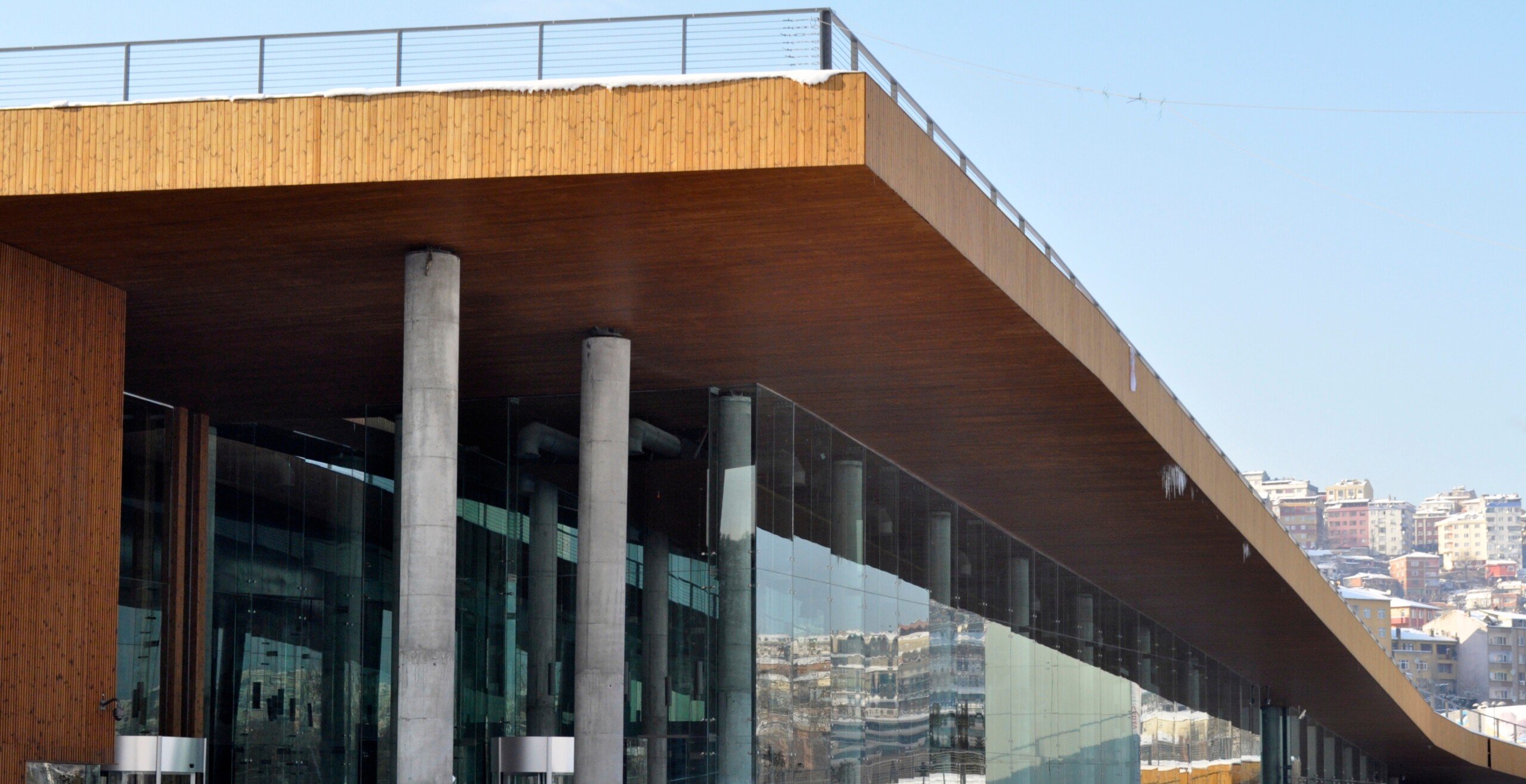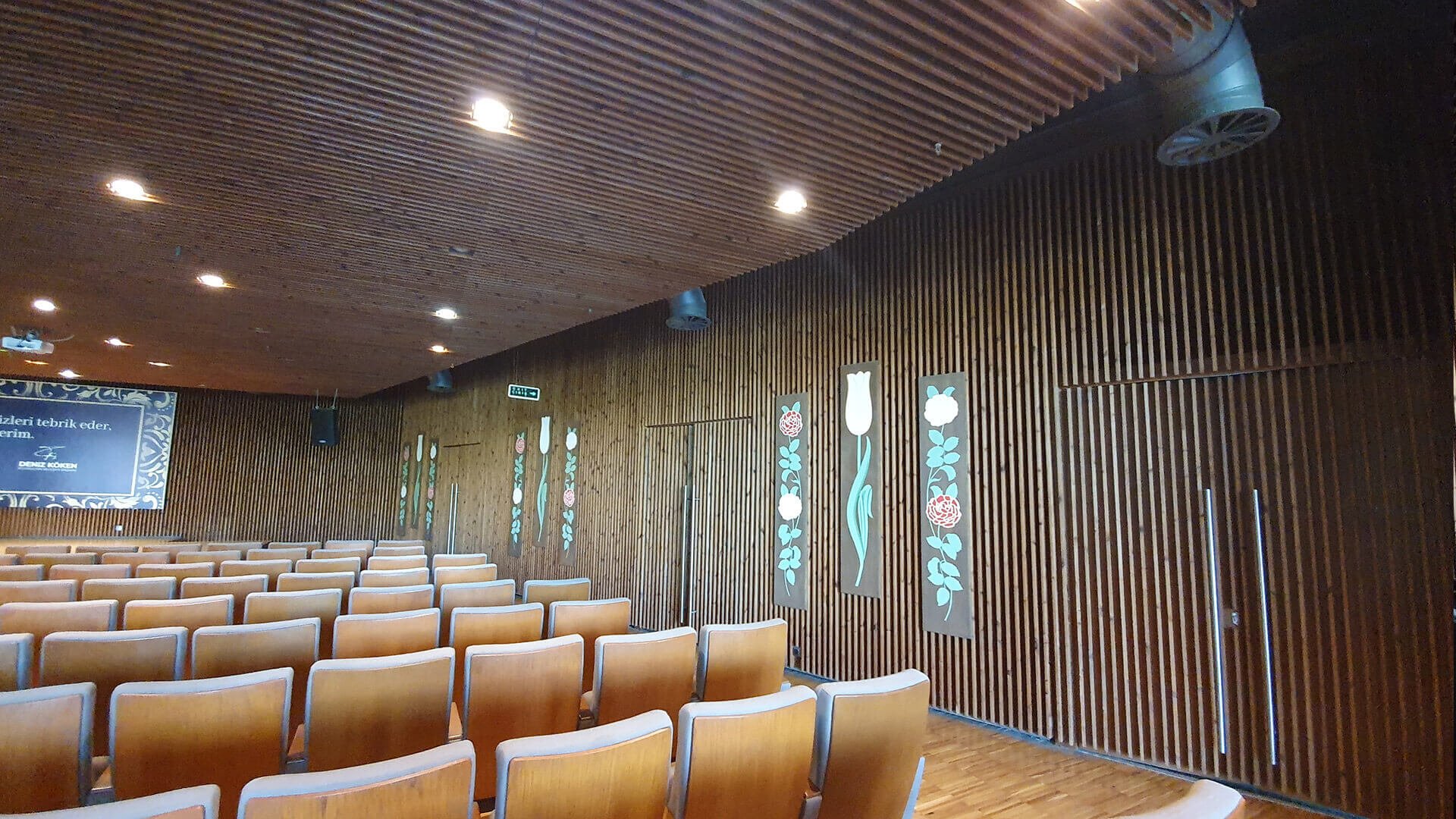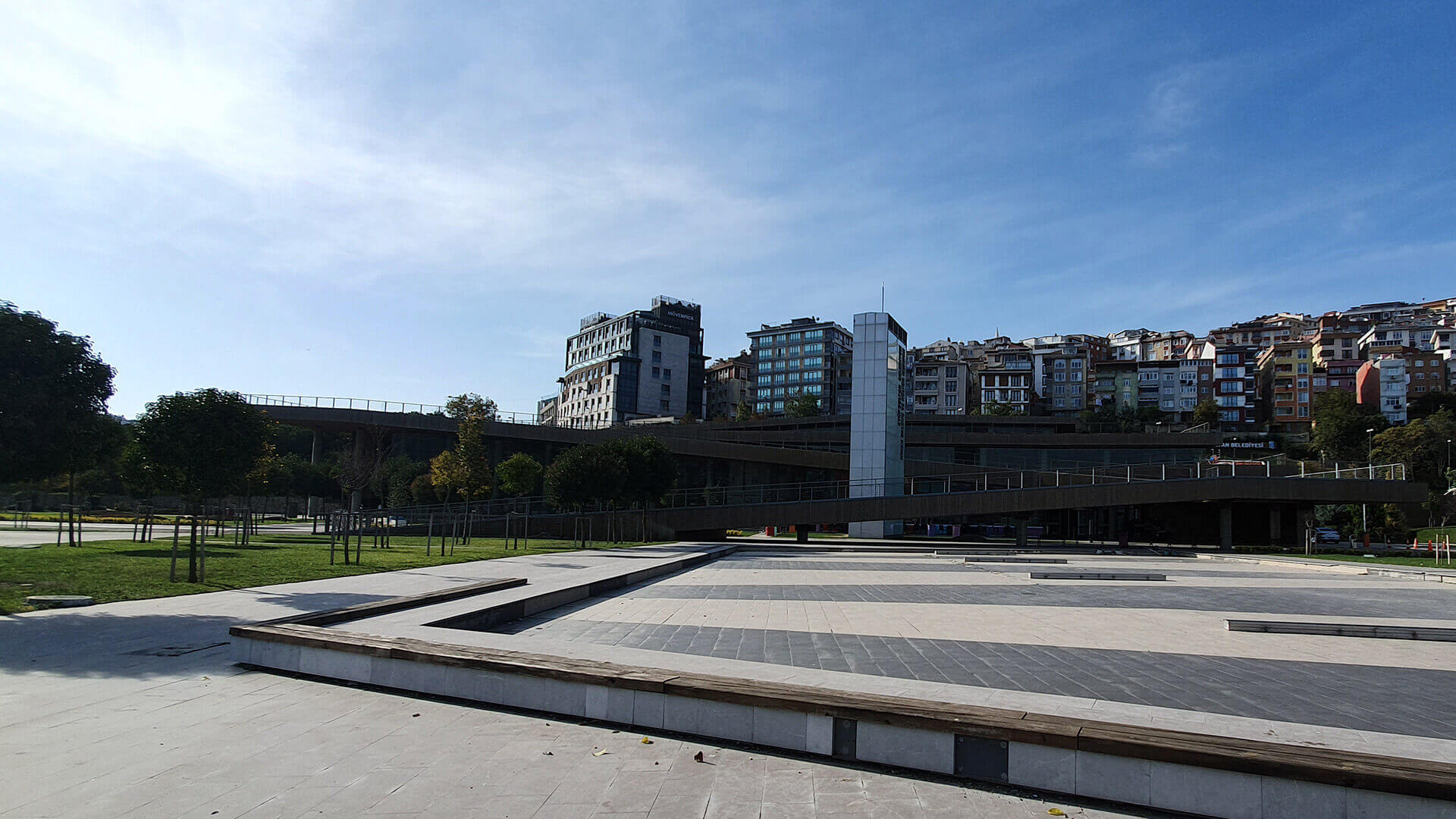 Lunawood Thermowood is also highly suitable for interior use in public buildings to create a unique atmosphere in any closed space. The appearance of Lunawood is pleasant to touch, and has a warm and rich brown tone. The thermal modification process of the wood eliminates the risk of harmful emissions and makes the wood resin-free. AT the EYÜP Cultural Center and Marrige Hall the ceilings and interior walls are designed with Lunawood battens. For the doors, Lunawood Thermowood panels were used.