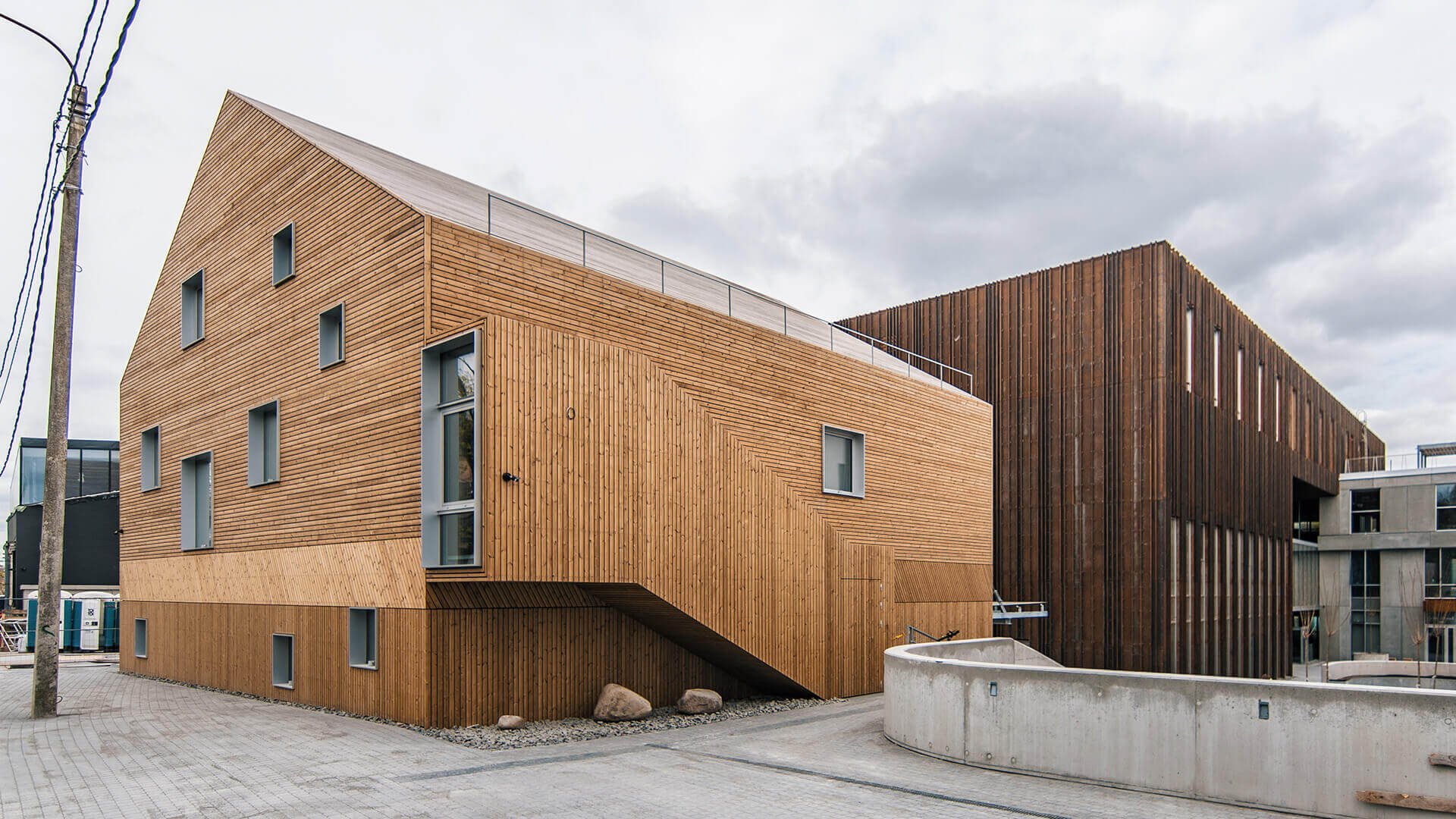 Architect
Audrius Ambrasas Architects
Location
Vilnius, Lithuania
Photos
Joana Suslavičiūtė
Kino Pasaka brings modern wood architecture into Old Town of Vilnius, Lithuania.
Kino Pasaka is built in the public and business quarter of Paypus. A beautiful 430m² two-storey cinema gives a modern touch for the Old Town while holding over 200 spectators. It will also be possible to hold conferences in the building.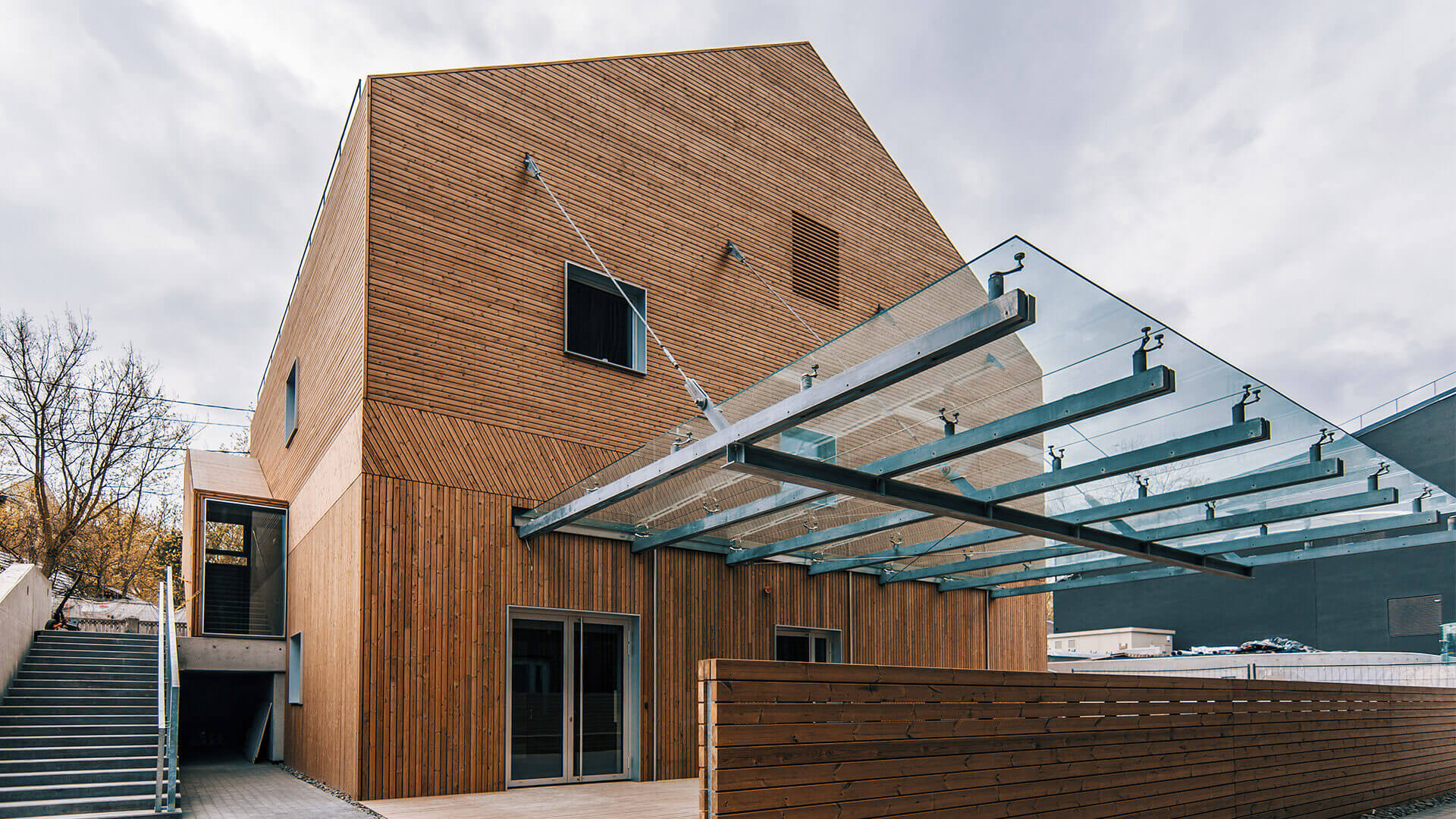 Lunawood Thermowood brings sustainability and healthy way of living for the people in Vilnius. Non-toxic and dimensionally stable Thermowood is a perfect choice for all climates and types of weather anywhere in the world. The facade, decking and roof are featured with Lunawood Battens. The combination of different installation direction creates a contemporary look for the facade.