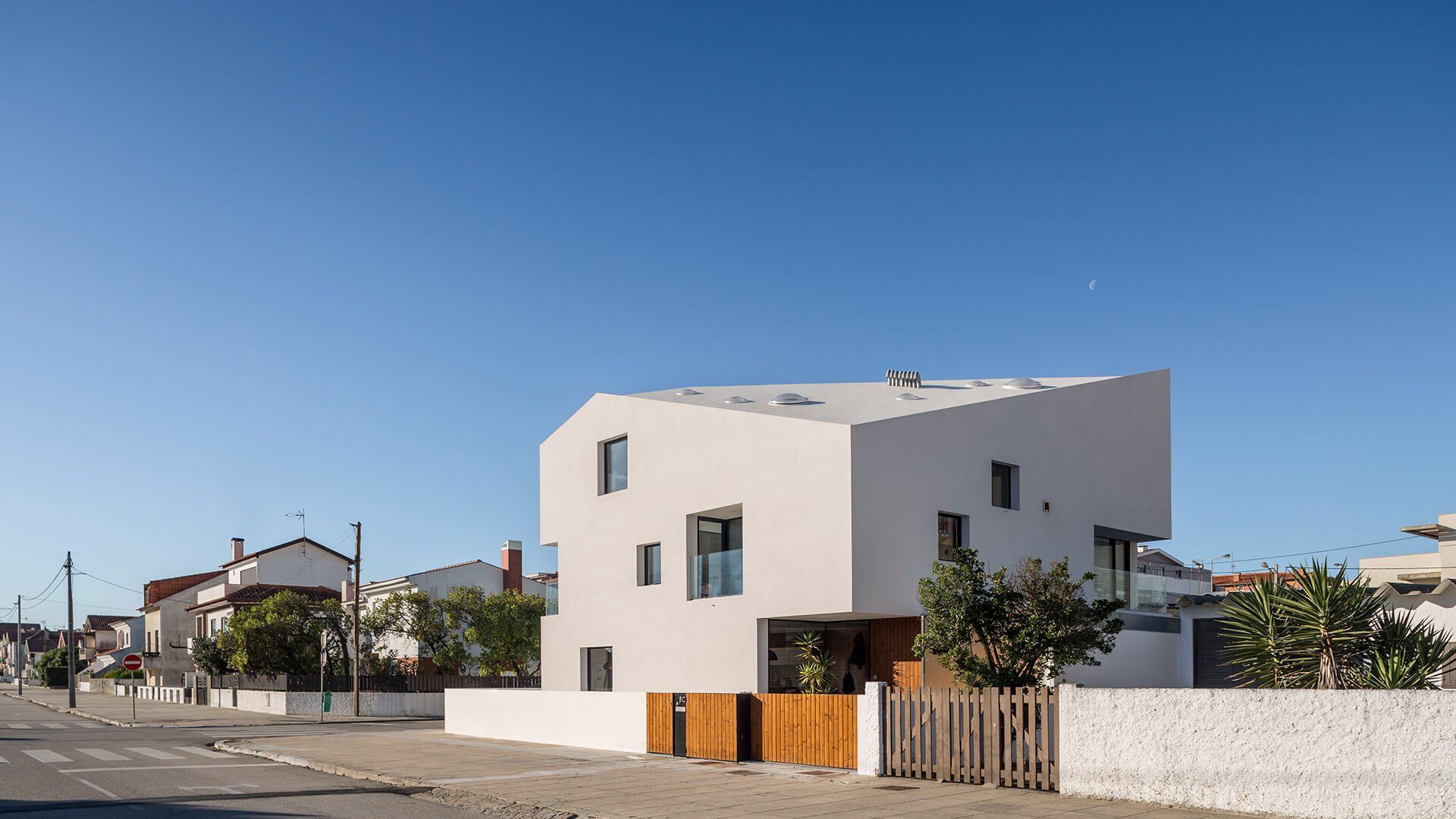 Architect
Lousinha Arquitectos
Location
Gafanha da Encarnação, Portugal
Photos
Ivo Tavares Studio
This beautiful modern villa used to be an old beach house in Gafanha da Encarnação, Portugal.
Today the old one has been demolished and now there is a perfect example of architectural professionality in the same place. Due to the small size of the plot, the house needed to match perfectly into the small area.
Lunawood Thermowood ticked all of the boxes when one of the design requirements was to mark entrances and gates with solid wood. The beautiful brown tone Lunawood Thermowood is dimensionally stable and resin free and thus a perfect choice for hot and humid conditions like in Portugal.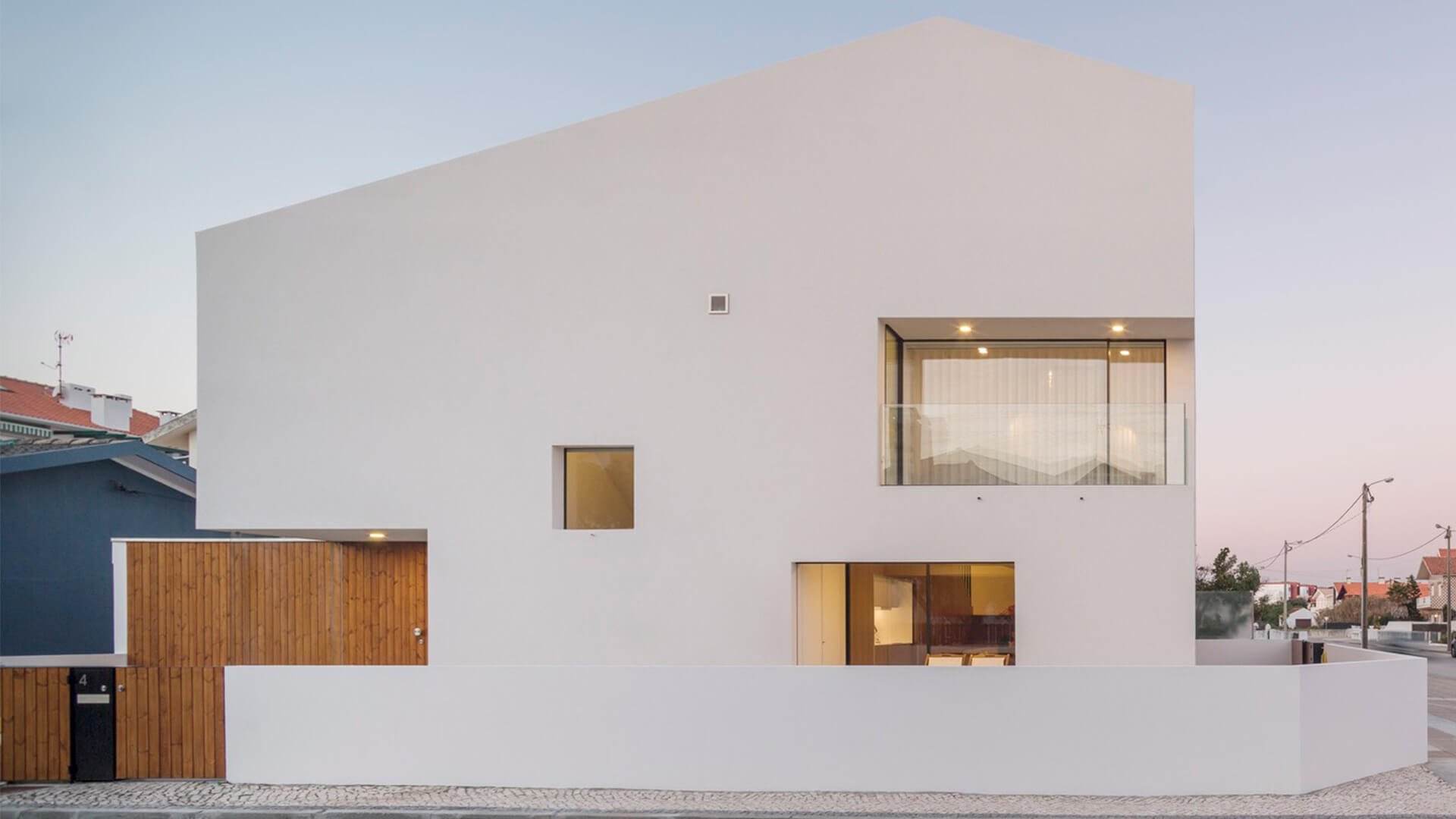 To build their two new houses on a family land, the "Fonte" brothers had to demolish the old beach house. Due to the small size of the plot, the implantation results from the alignment proposed by the municipality were extremely strict. The volume is part of the idea of affirming a compact mass to which small parallelepipedal portions are subtracted to mark special events: entrances, porches and balconies. This is only contradicted by the opening of punctual windows, aligned by the inner face of the walls, and always squared.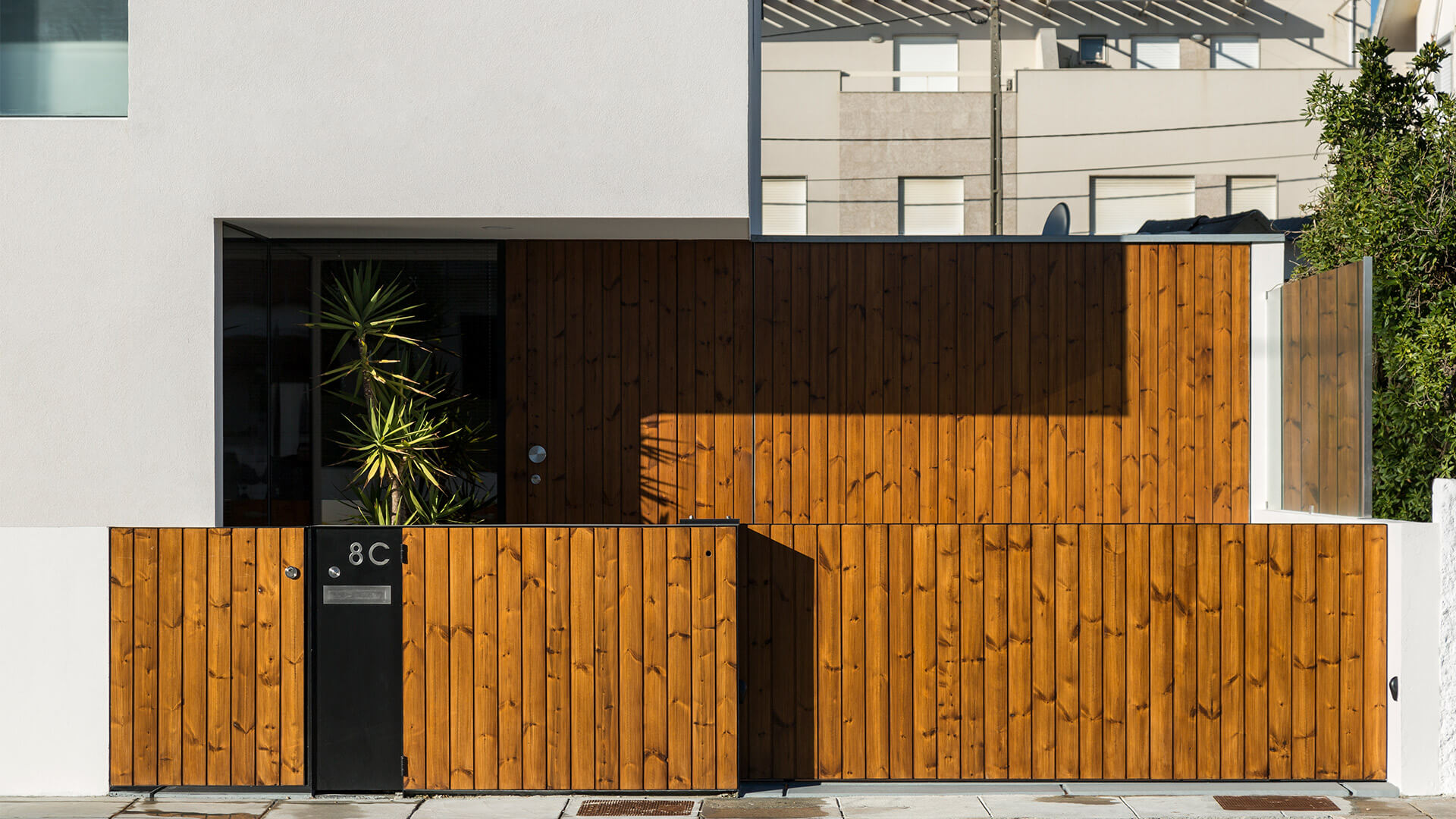 Although each entrance share car and pedestrian access, they are separated by a box that will receive all of the Infrastructures paraphernalia. The program is simple and is organized for each of the houses on three floors. The entire building is lined with the ETIC system, painted in light beige. The design of the accesses will be marked with Lunawood as well as all the gates. The delimitation of the plot is executed with a small wall.
Read also
All projects