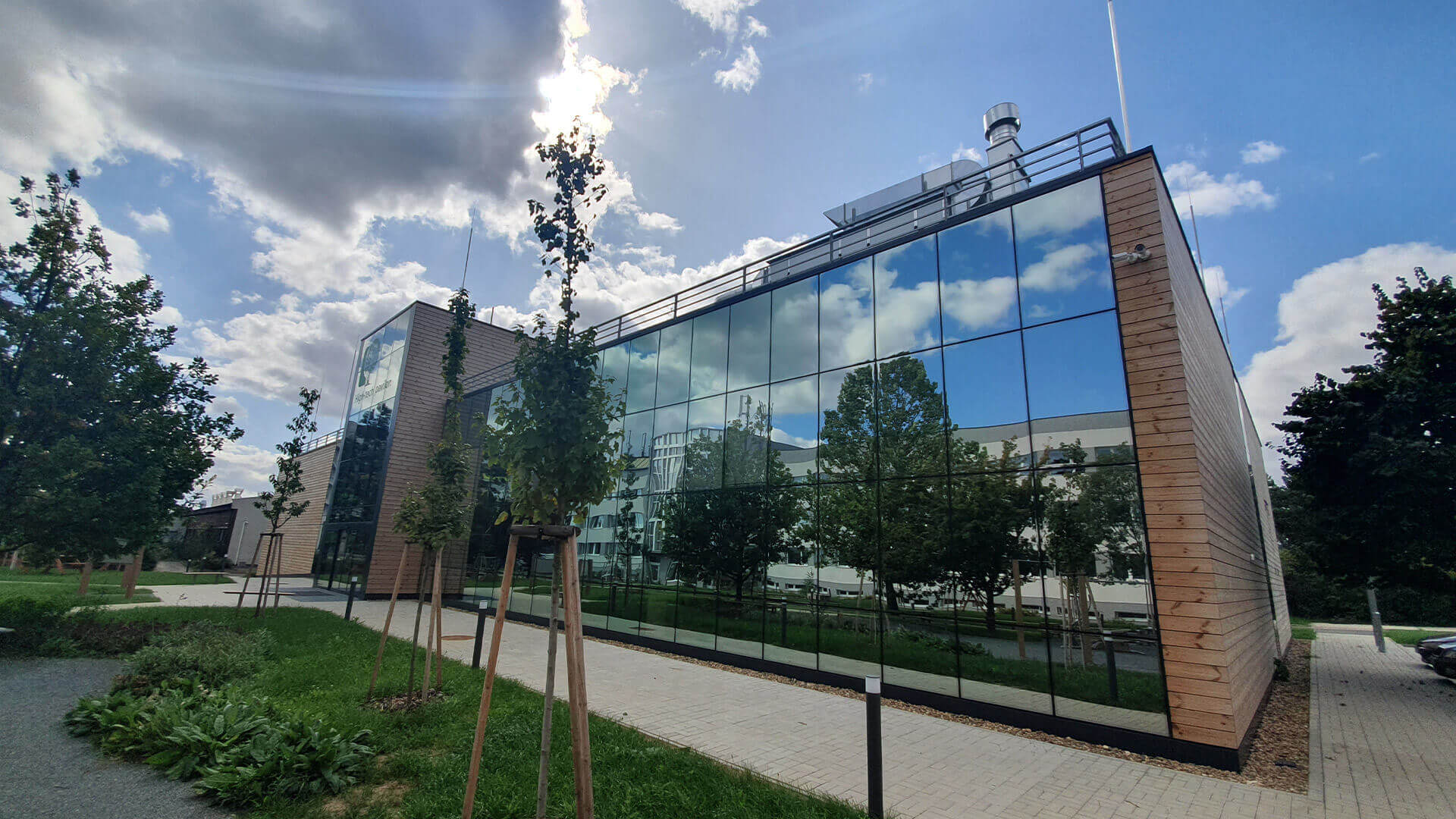 Location
Prague, Czech Republic
Czech University of Life Sciences – Faculty of Forestry and Wood Sciences in Prague. The new pavilion provides modern premises and favourable conditions for the provision of modern teaching.
The pavilion has a natural and sustainable Lunawood Thermowood cladding as its facade. What would have been a better choice for the facade of the Faculty of Forestry and Wood Sciences? Thermally modified timber has a beautiful brown tone, which naturally weathers over time to beautiful silver grey patina, if the wood is left untreated. Treated with a pigmented or UV-protected wood oil, the original brown color can be remained.
Lunawood Thermowood is also an appropriate material for the park furniture like benches or for landscaping.