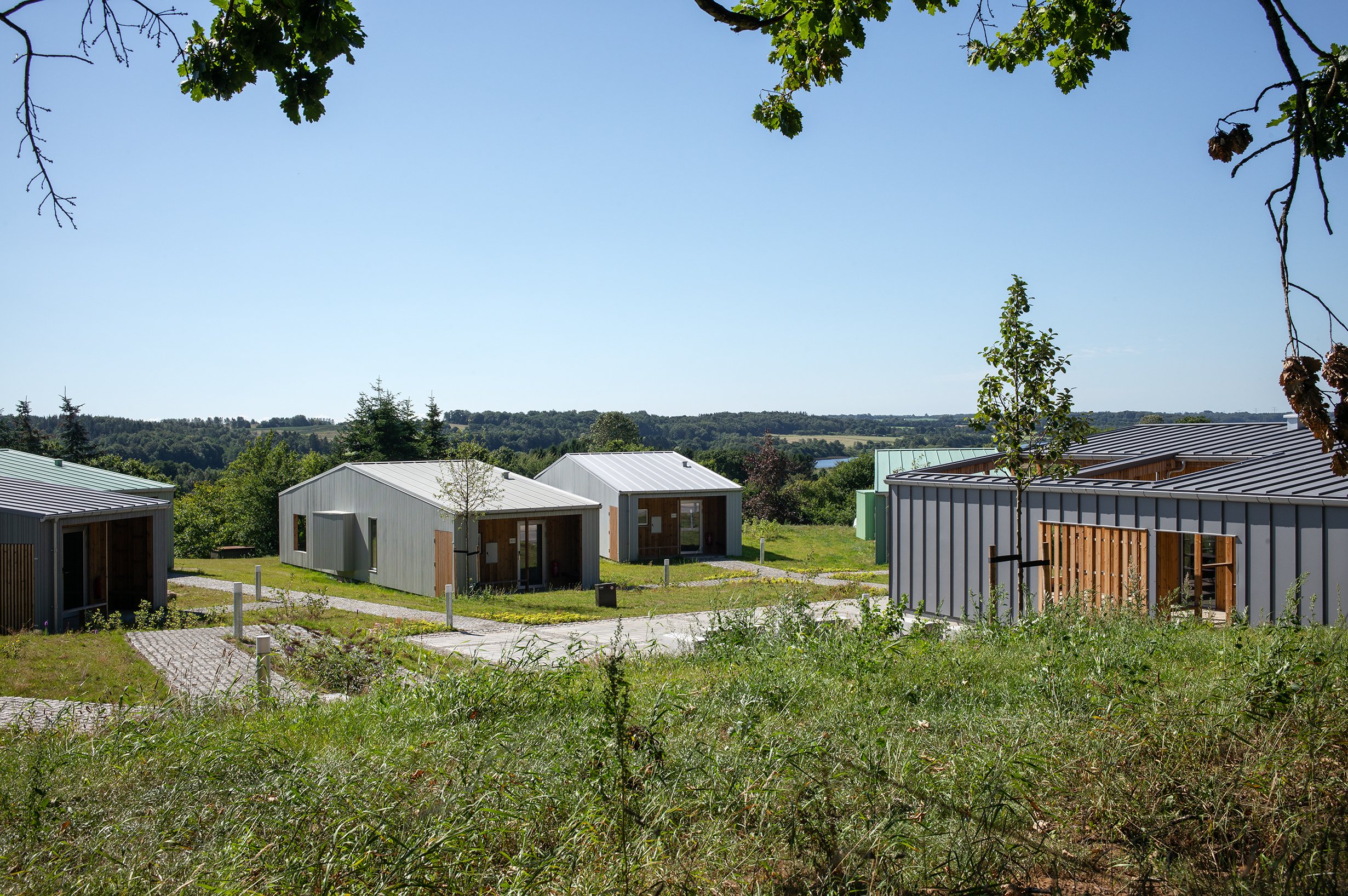 Photos
Helene Høyer Mikkelsen, ©Bergsten Timber
Hinge is a center for adults with autism and other normal or higher challenges in their life. The center was built as a long term or short term home, with altogether 16 independet houses.
The location is at a scenic and quite hill, near Kjellerup, where the inhabitants can live freely with the assistance of the staff members.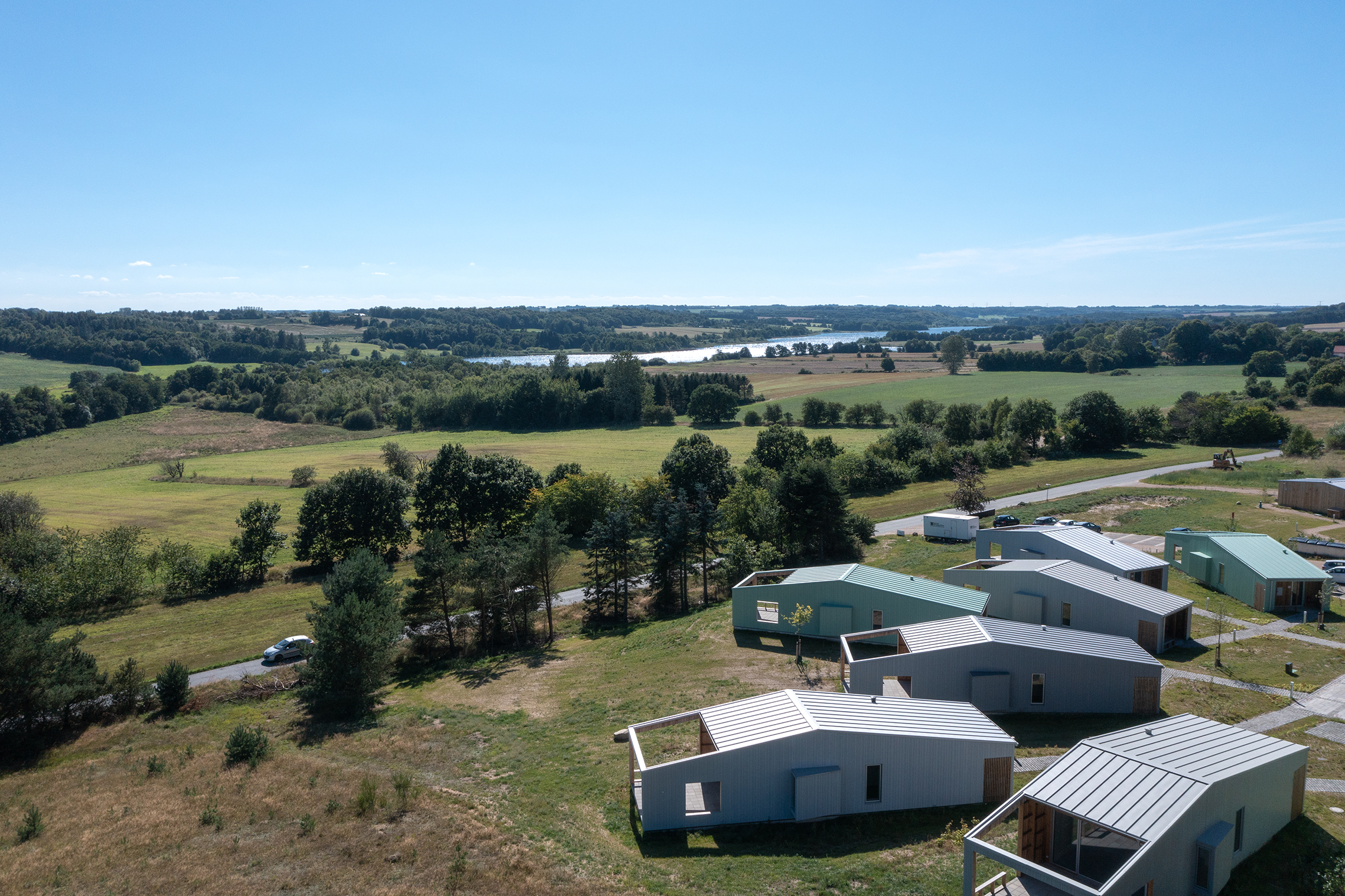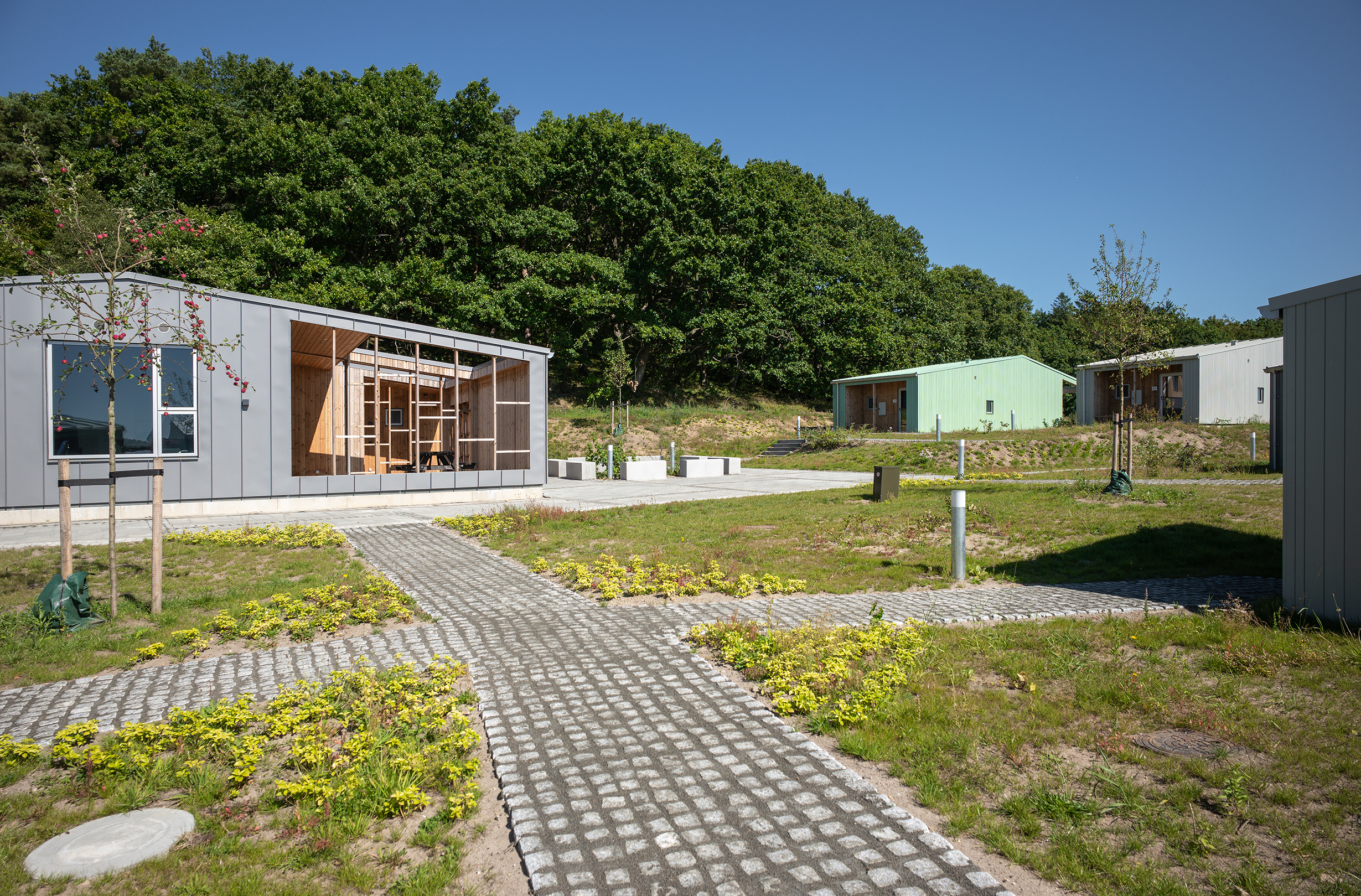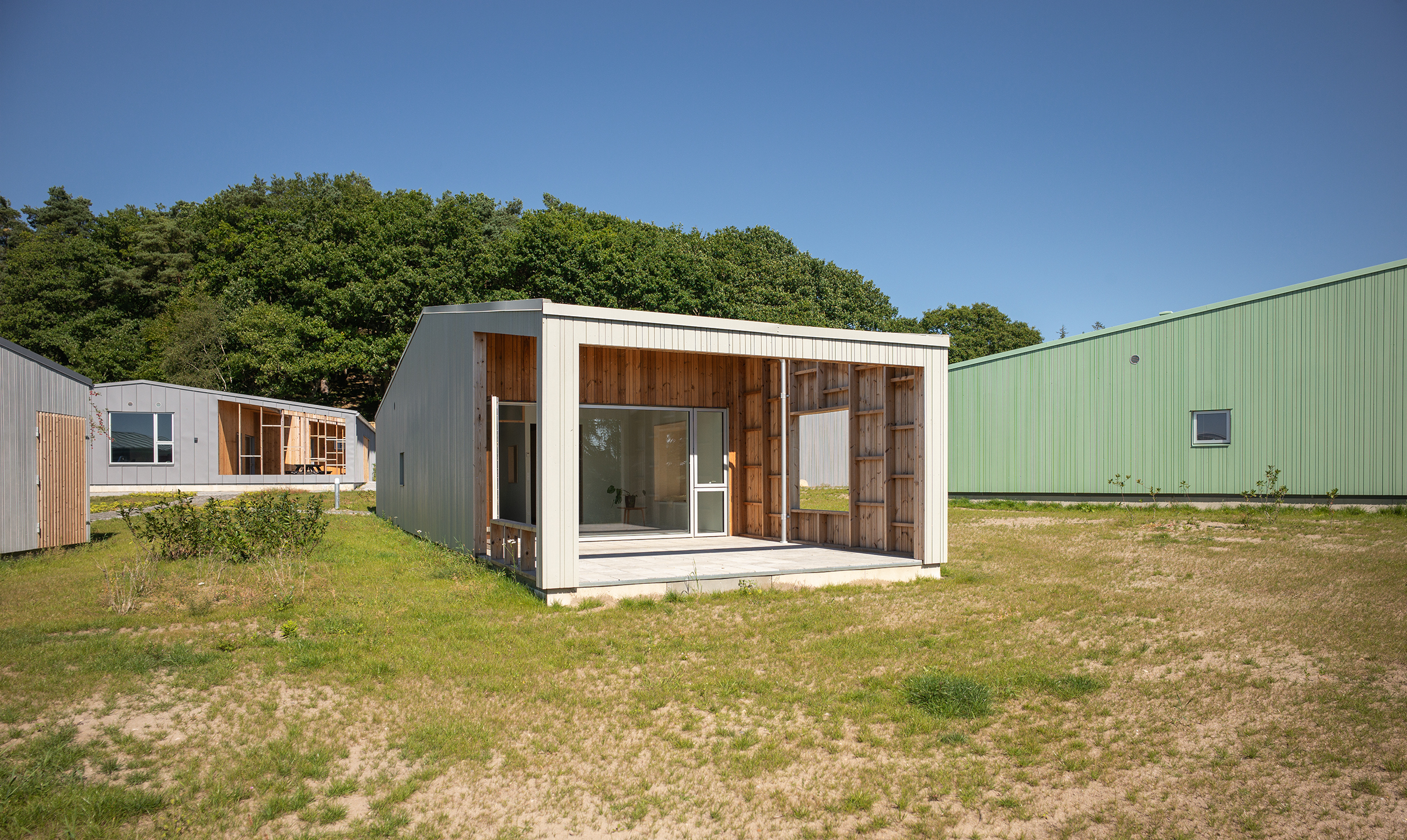 Each apartment has 49 m2 with a living room, bedroom, bathroom and kitchen, as well as an entry hall with laundy facilities. The seperate houses are connected with stone paths, which also lead to the common area. In the common area, the residents have a kitchen and can take part in the team building activities. Sustainable Lunawood Thermowood was a perfect match for this quite environment, as our thermal modification process is completely chemical free.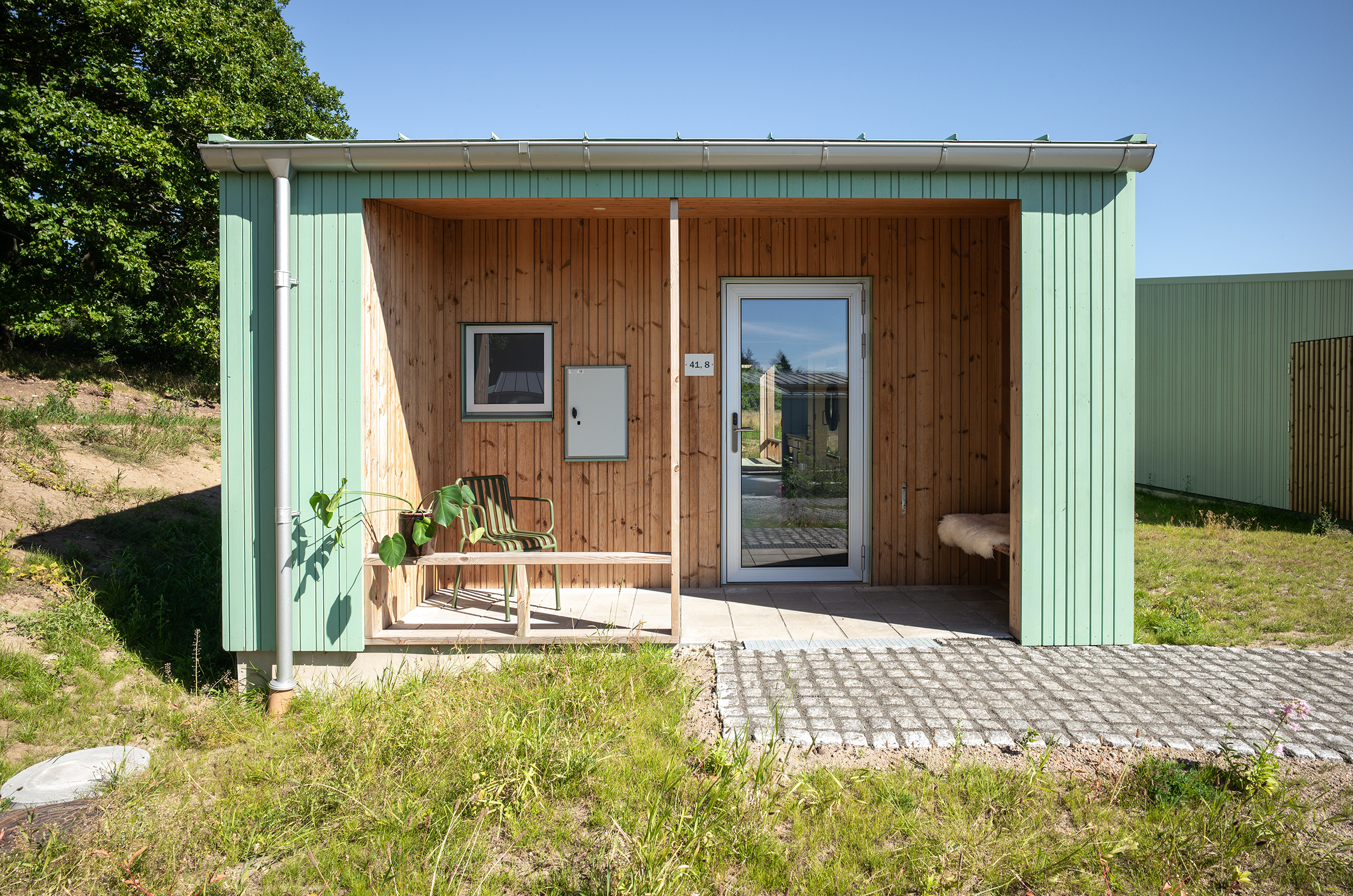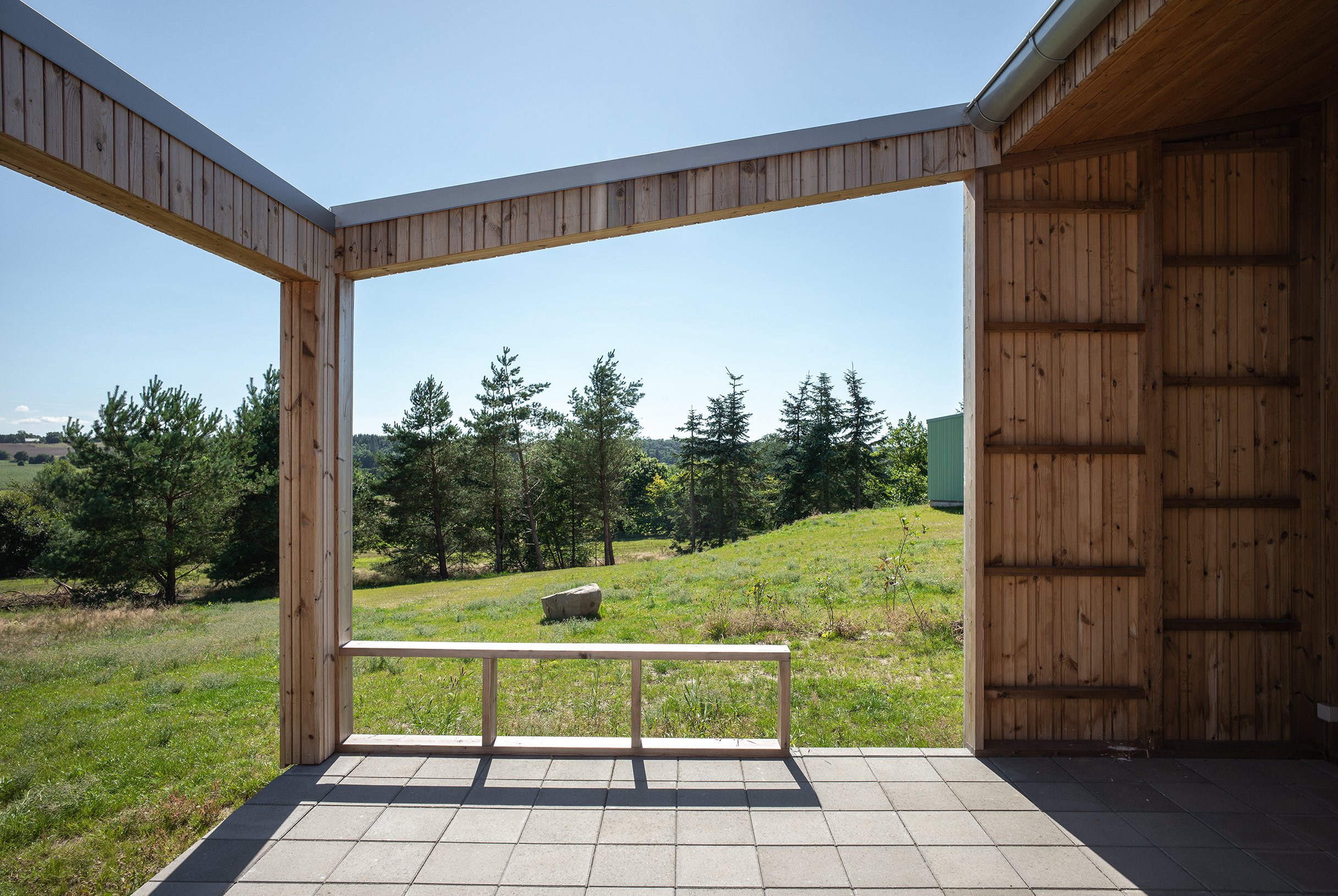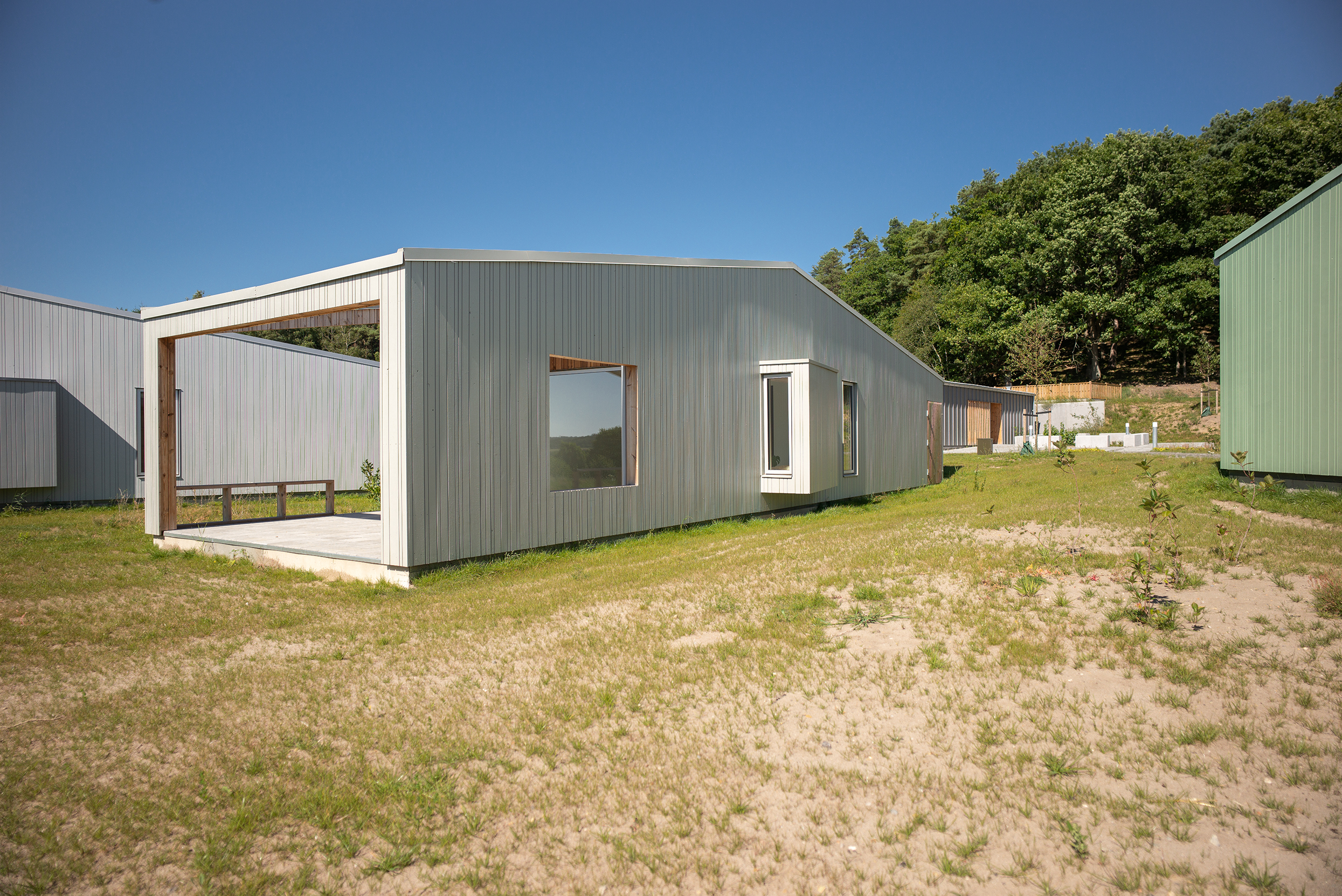 The houses are design specifically for the target group, to give the opportunity to invite the community or relax on their own. To match the outside of the houses to the peaceful nature around, Lunawood Thermowood was chosen for the facades. For a natural flow, the different sized panles of the Lunawood Panel System family, are painted in different colors. The colors are light grey, little darker grey and light green, to blend in with the surroundings. If the facades were left untretated, they would gradually turn into a beautiful silver grey.