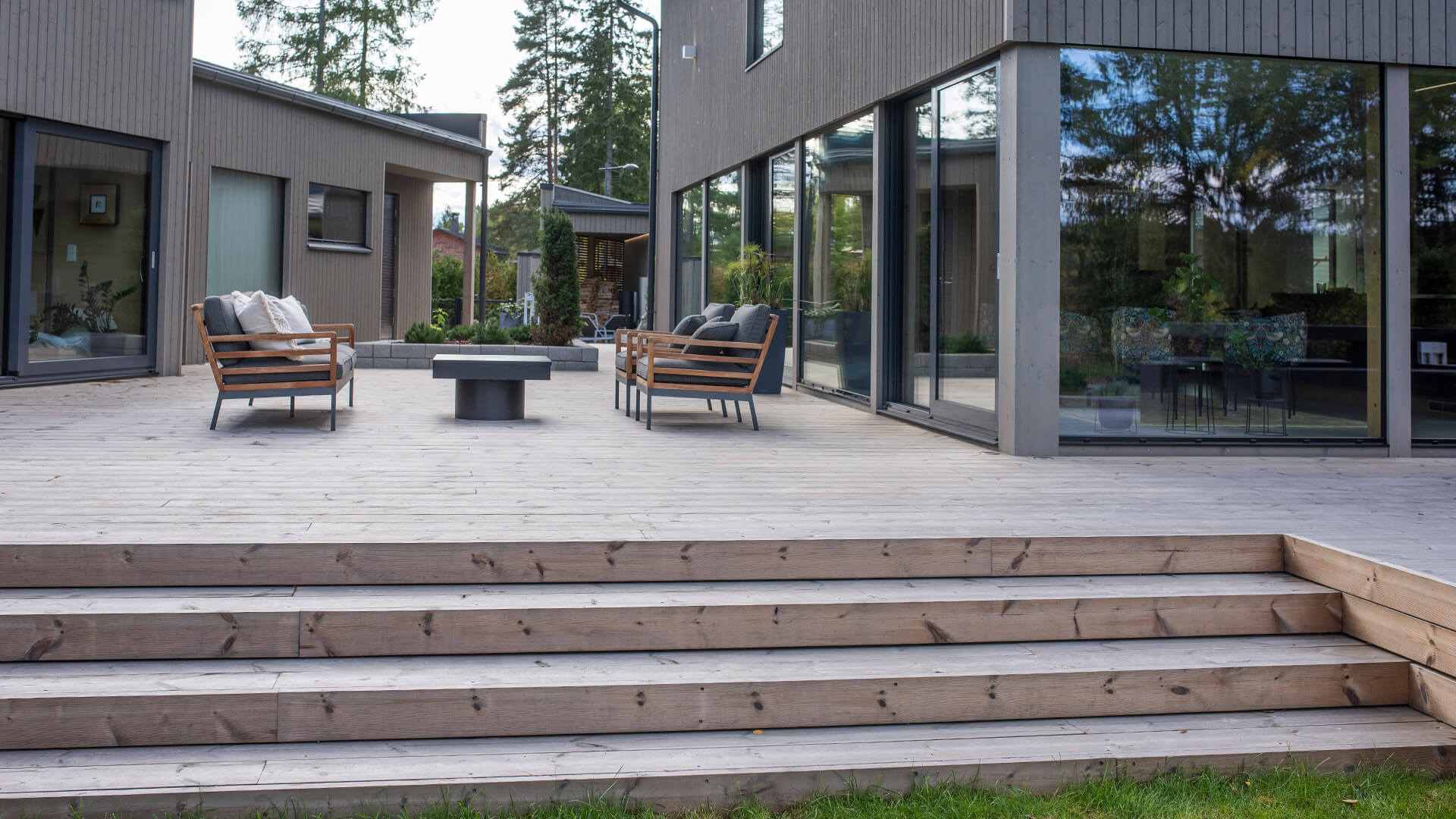 Location
Kouvola, Finland
Lunawood was featured during the Housing Fair 2019 in Kouvola, Finland with House Aito bringing life and nature into this entity with modern architecture.
House Aito is surrounded with large patio which lets the interior to continue outside the house. Lunawood Decking profiles were chosen to repeat the modern Nordic design. Lunawood Decking boards are easy to install with hidden clips which enables consistent 6 mm gaps between deck boards. As Thermowood is stable the gaps really are 6 mm after the decades. And that applies also with finishing.
Lunawood Thermowood is suitable both indoors and outdoors. Its non-toxic and resin-free material, makes contemporary houses like this one, equipped with nature's purity and charm. Thermally modified timber has beautiful brown tone, which naturally weathers over time to beautiful silver-gray patina. Photo are taken right after the move-in and after four months.