The restaurant Ikeda, makes us travel to Japan with its Japanese origins and emphasis on Japanese cuisine. This place is focused on quality and simplicity, always favouring the taste and freshness of the ingredients.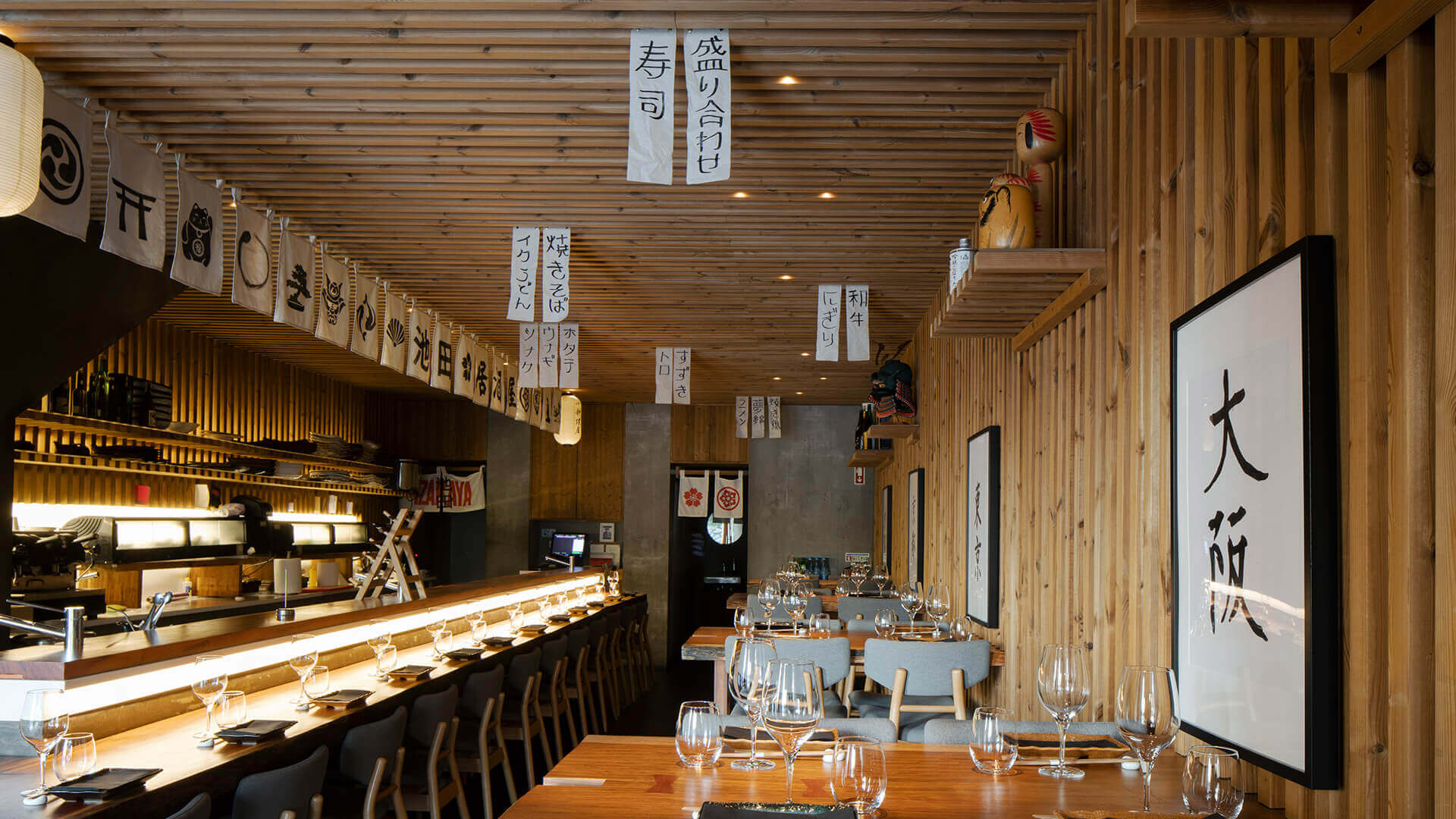 This place was designed in light of the Izakaya concept, the taverns and informal places in Japan where people meet to snack and socialize. With an intimate and refined atmosphere, IKEDA is born with the promise of being an extension of Japan in Porto – always with traditional food made with simplicity, quality and very Umami.
Lunawood Thermowood is a clean material derived from sustainable Nordic forestry. Restaurant Ikeda has chosen Lunawood Thermowood to clad their interior walls and ceilings with an ecological and durable material to create a welcoming and warm atmosphere.