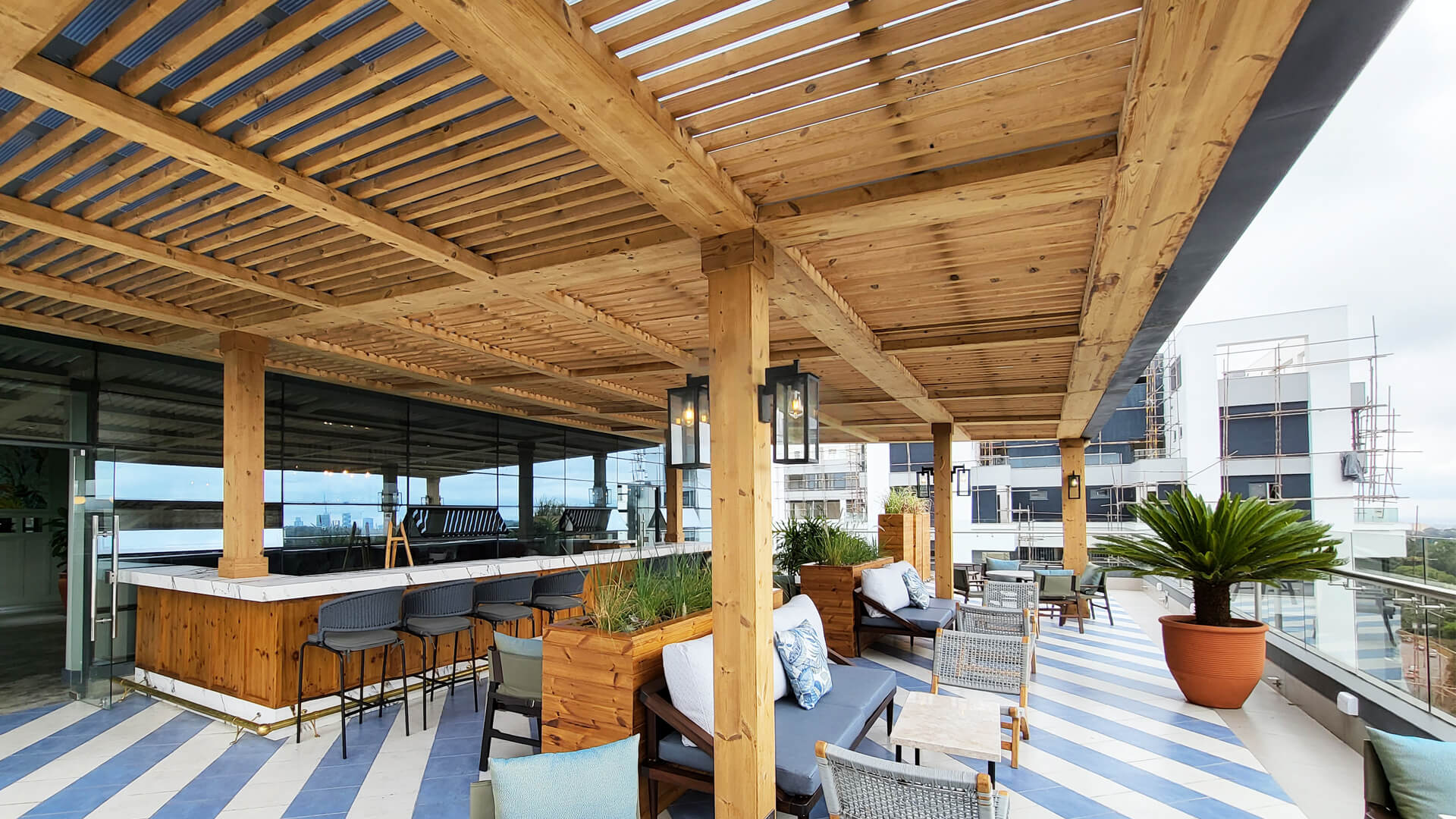 Kofisi is a workplace concept in Africa that offers bespoked working spaces and flexible offices with integrated technology. One of their newest centers, the Kofisi Square, is located inside a luxury, multi-purpose development in the heart of Nairobi. With the huge rooftop terrace area, the center offers a dedicated outdoor space with the capacity to hold events for over 100 people. This rooftop terrace features Lunawood Thermowood in pergola and cladding bringing forest effect into city environment.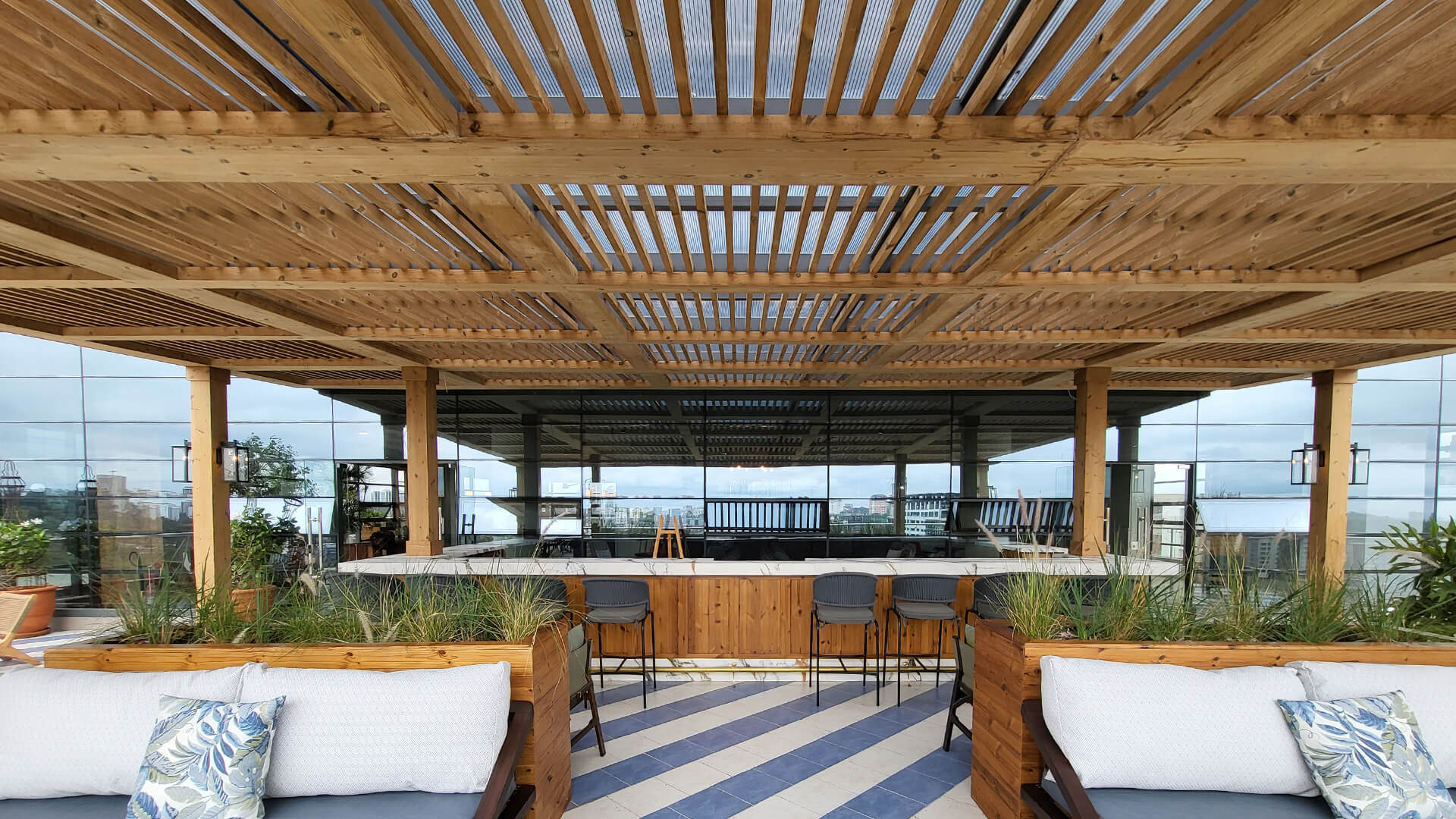 Lunawood Thermowood was chosen to the project due to its unique look and excellent technical properties. The pergola is built from Luna Posts and Luna SHP battens that are suitable for all climates and dimensionally stable, thus perfect in demanding applications . Lunawood thermowood will naturally weather over time when exposed to UV light and to maintain the original brown tone the surfaces need to be UV protected with pigmented surface treatment.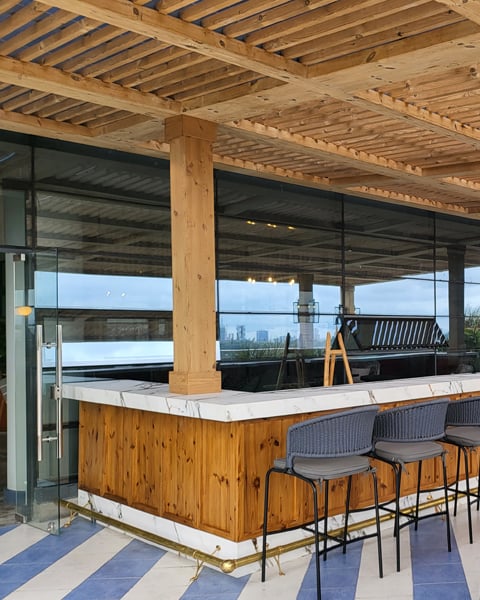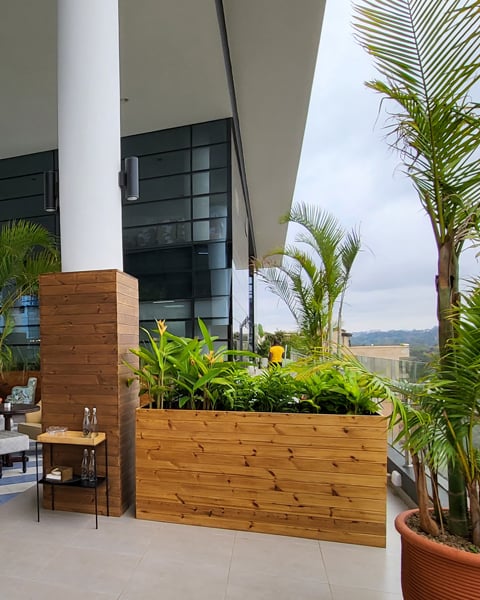 The terrace area has various implements of the Lunawood Thermowood. In addition to the pergola it has also been used in the counters, plantation boxes and pilar claddings, completing the whole entity. The Nordic material fits perfectly with the lush greenery and the tropical surroundings.