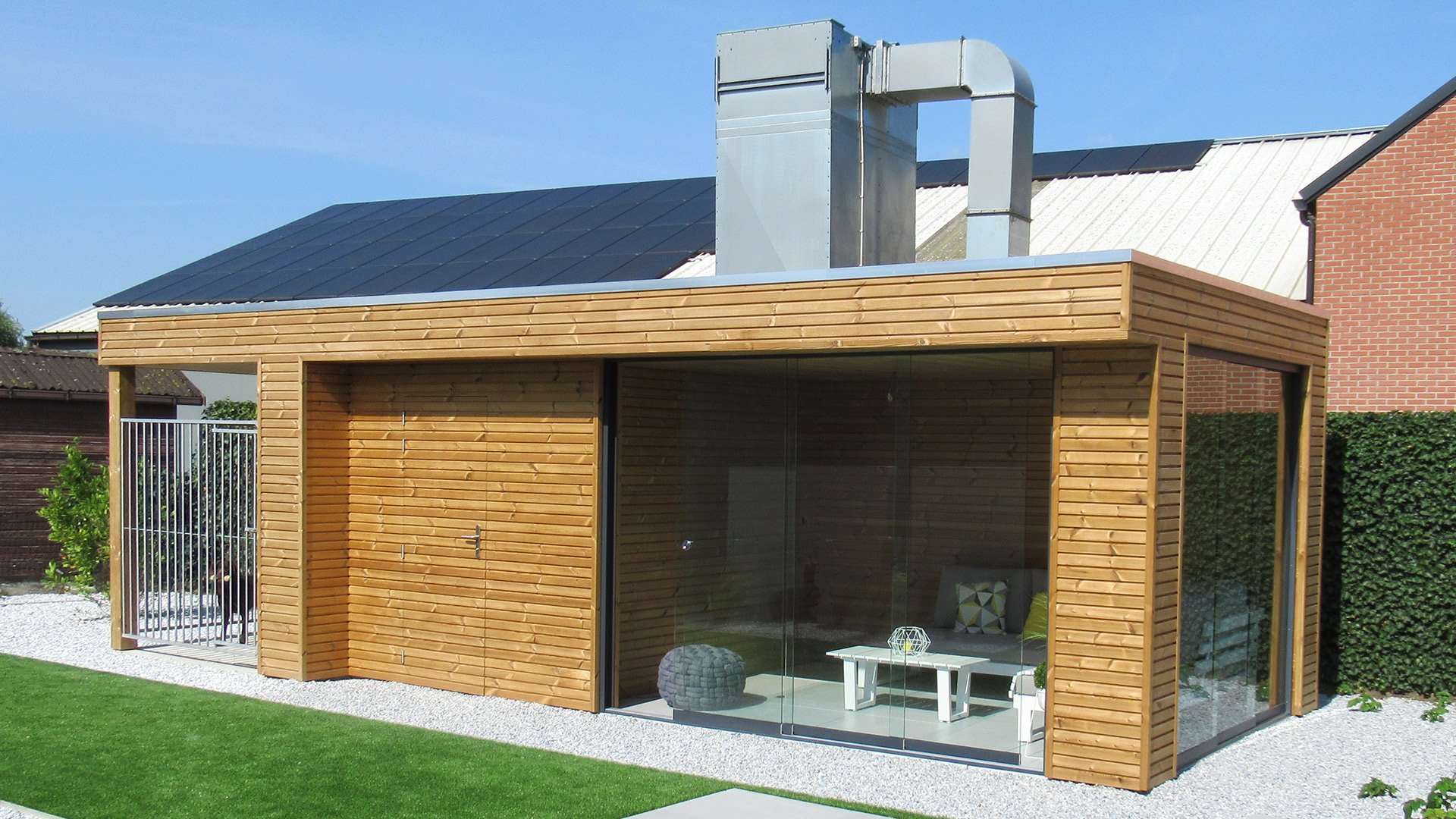 Photos
Deco Desing/N.V. Etabl. Stevens & Co S.A.
Belgian Deco Design manufactures a wide range of wooden outbuildings, swimming pool houses, garden sheds and verandas. It has its own collection, but it can be completely customized to your personal preferences. Careful material selection and high-quality finishing are trademarks of Deco Design.
Lunawood Thermowood has been a sustainable choice to complement the high quality of these luxury outbuildings. Durability and low maintenance guarantee long-term user comfort.