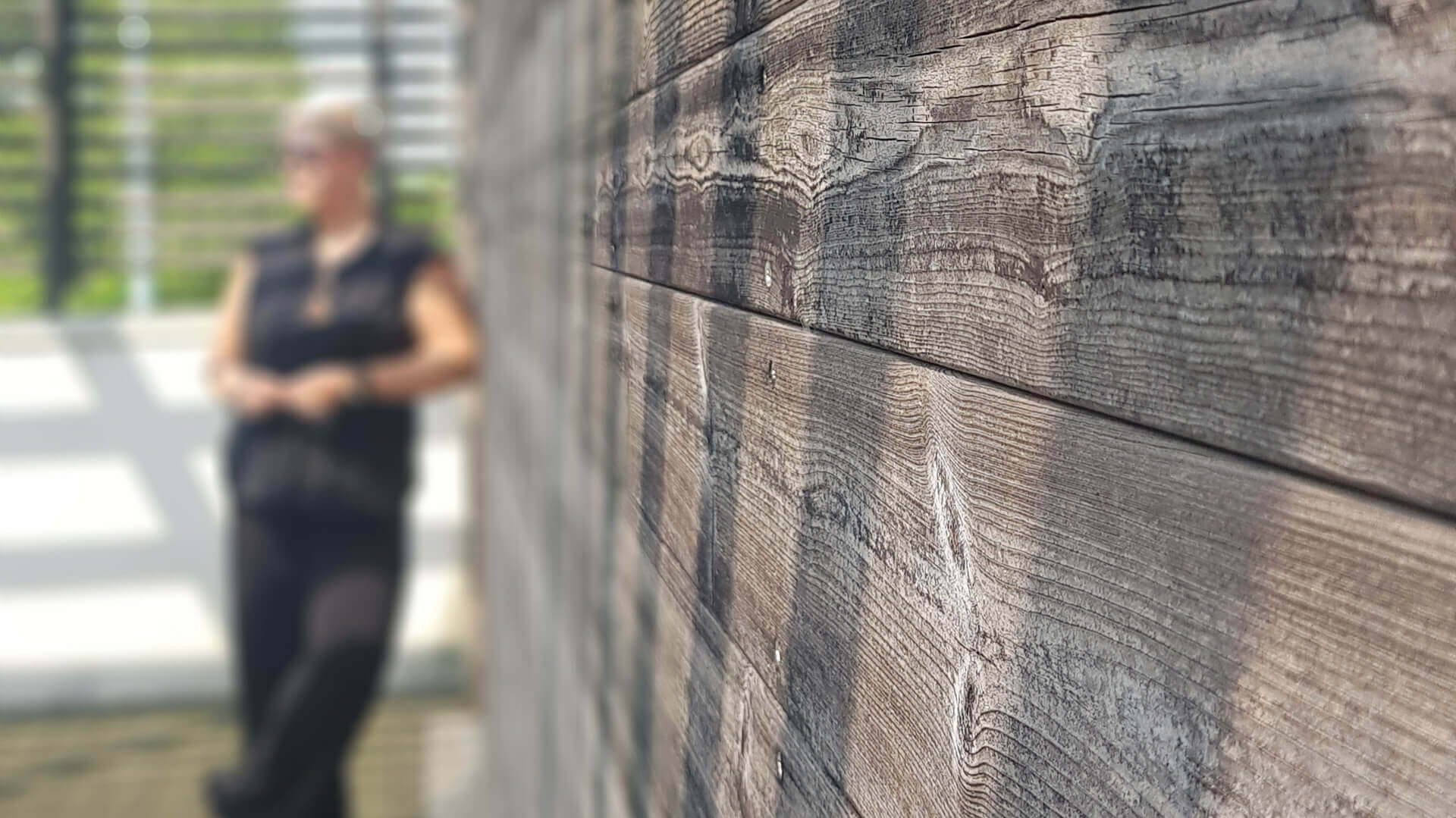 This building in Northern Venice Commercial Harbour was built in 2009. The owner wanted to have a terrace space on the roof of the harbor building even if weather conditions may be demanding on the coast of Mediterranean Sea. Lunawood Thermowood was selected to the decorative surfaces of the terrace due its dimensional stability in all climates.  During the years Lunawood Thermowood profiles has turned to graceful silver-grey totally naturally. These photos are taken in 2019.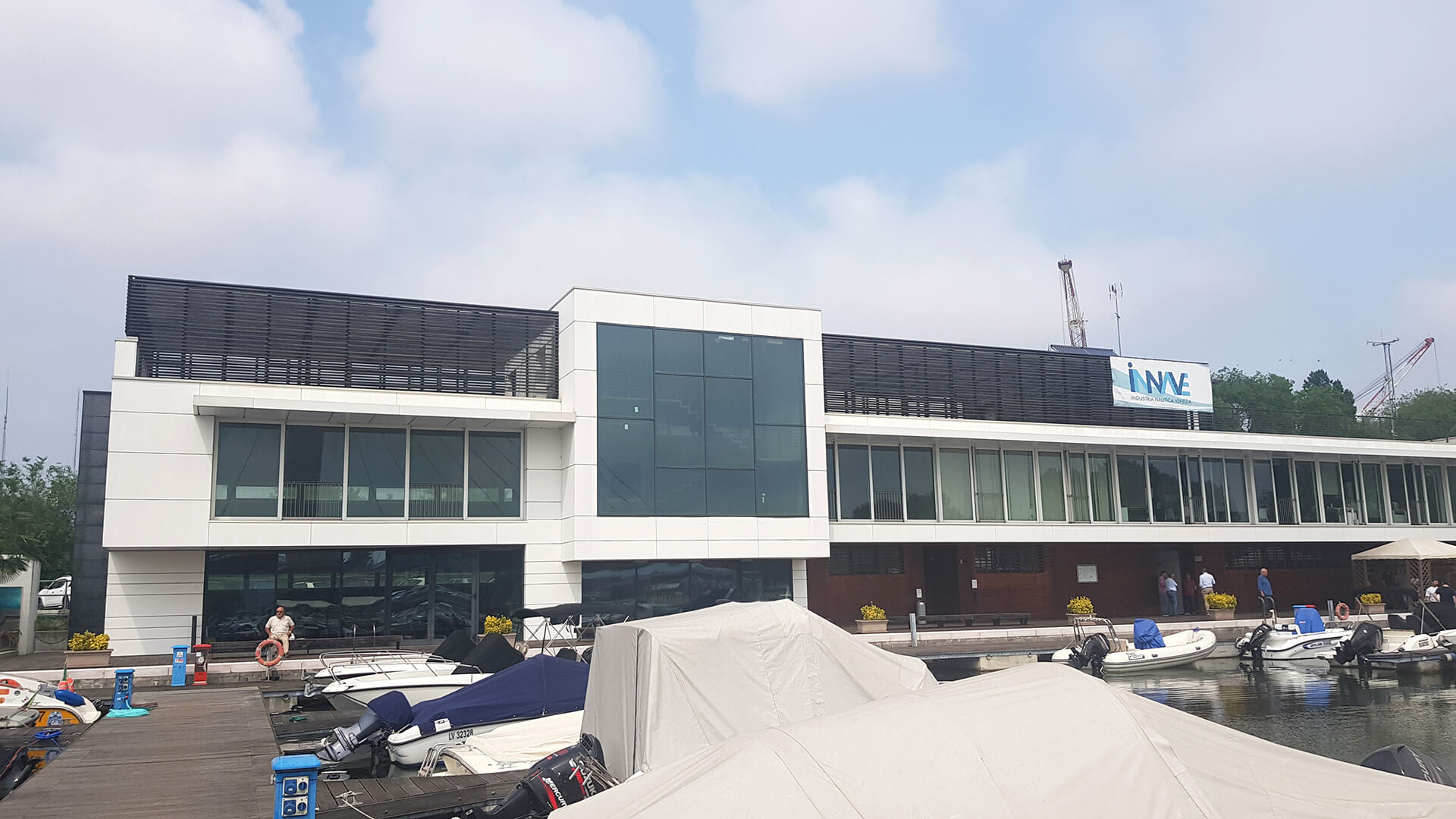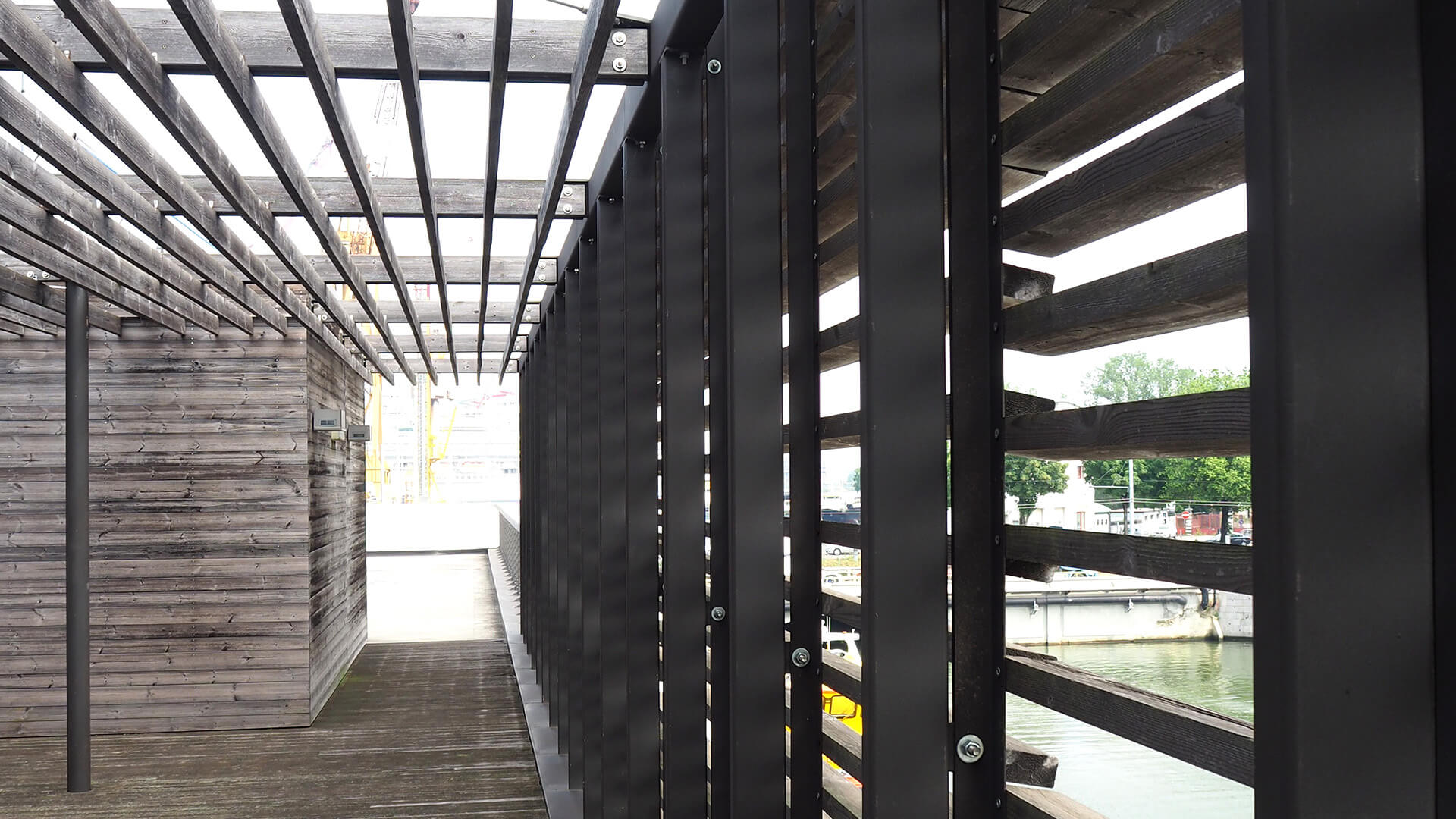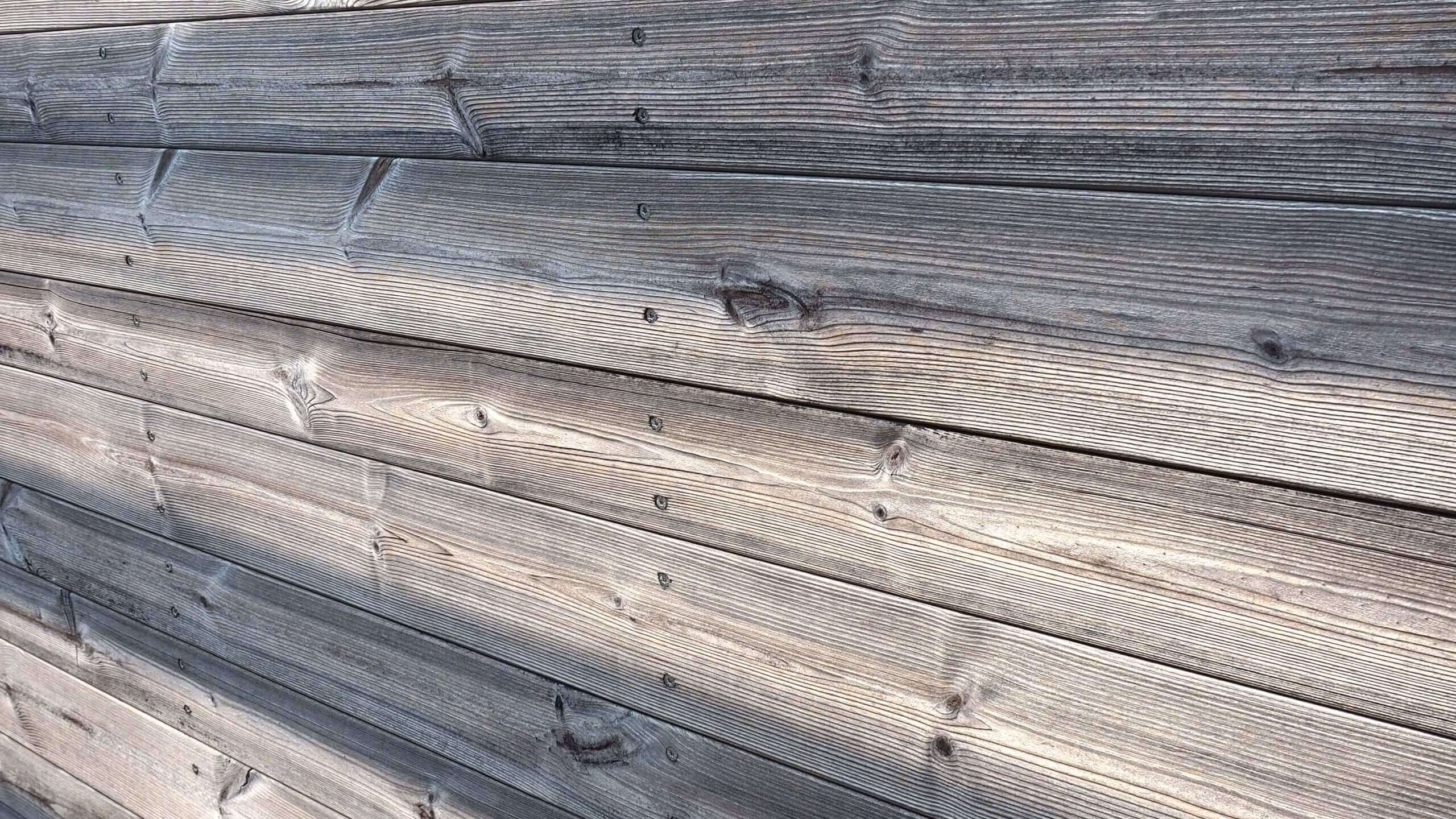 Lunawood Thermowood is a beautiful, sustainable wood material produced by using natural methods, heat and steam. Thermal modification improves the wood's properties, thereby expanding the range of applications in which the wood can be used. Thermowood is dimensionally stable, resistant to decay and resin free. It can be used inside or outdoors, in any climate.
Thermally modified timber has beautiful brown tone, which naturally weathers over time to beautiful silver-gray patina, if the wood is left untreated with pigmented and UV-protected wood oil. If Lunawood Thermowood profiles have less exposure on UV, the warm brown tone retains for decades.