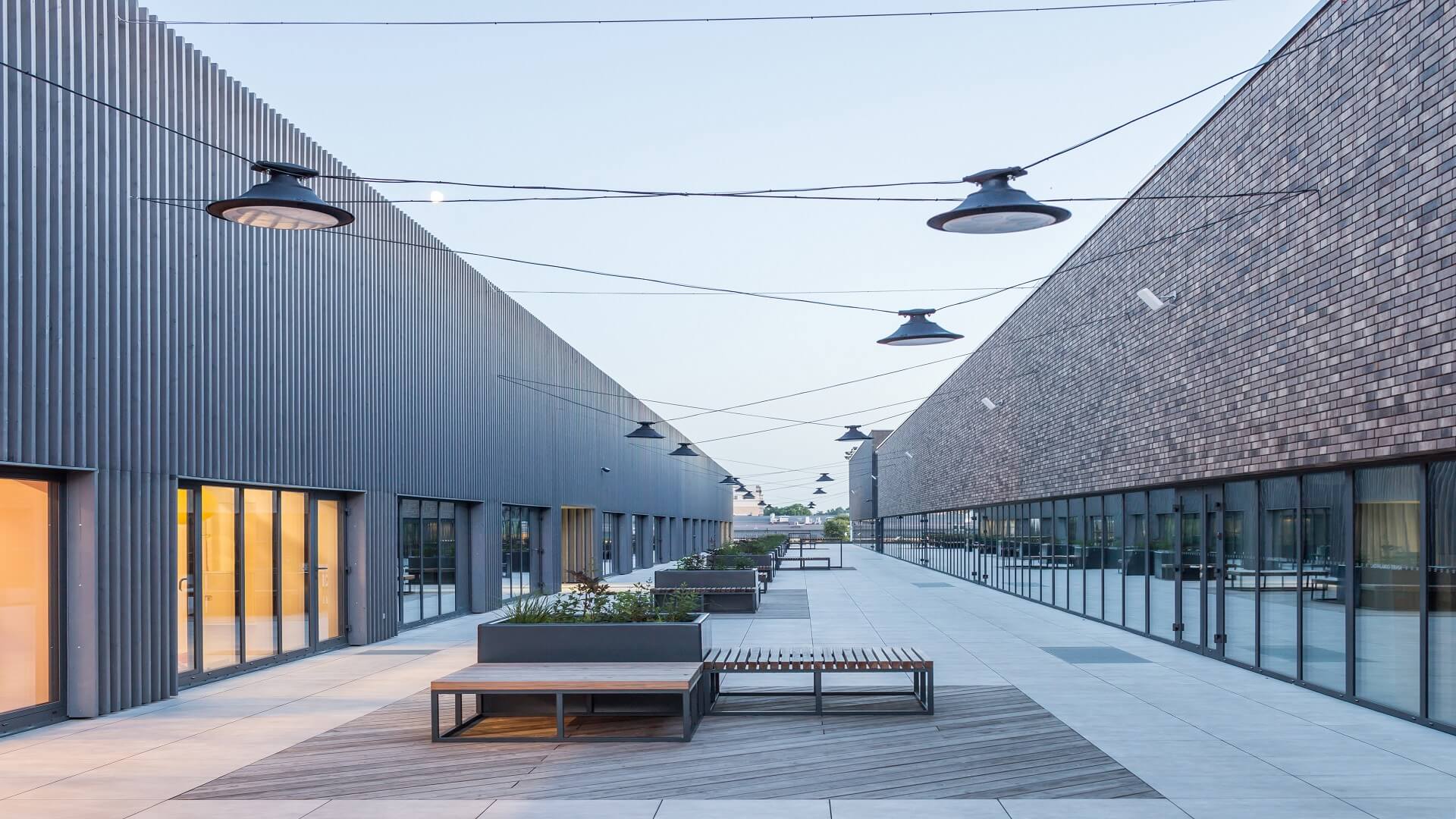 Location
Vilnius, Lithuania
Ogmios, a city that brings nature back to urban lifestyles.
Ogmios City restores the connection of urbanization with nature. Designed by DO Architects, their mission is to achieve substantial and lasting transformations of cities, houses and landscapes.
With grey-painted facades and stained Thermowood exterior cladding, the city continues to delight and engage visitors as it exhibits its latest transformative step from under-utilized outlet center, to fully fledged and fully integrated city quarter.