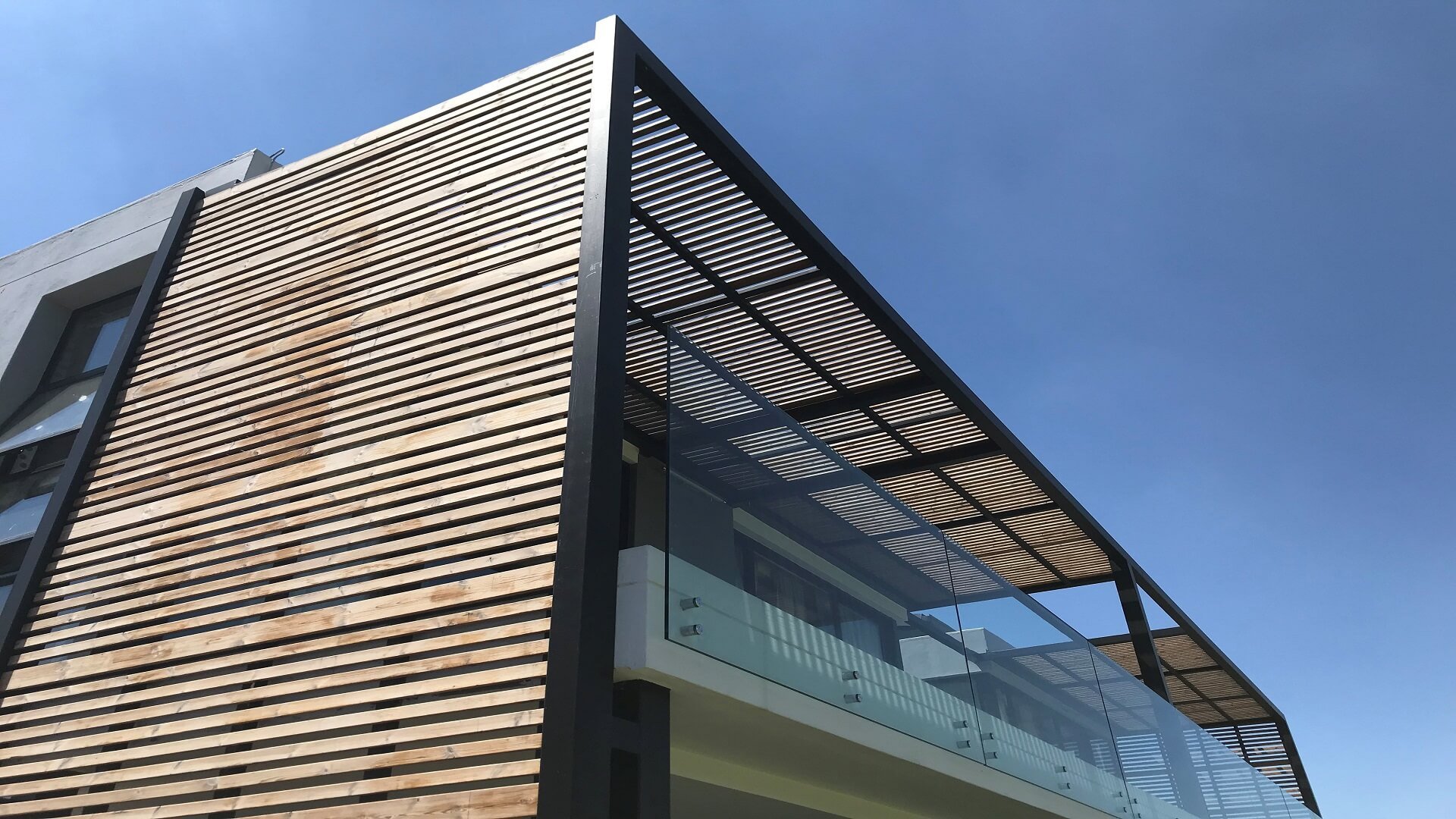 Architect
Yogas Reddy /Ruben Reddy Architects
Location
Eagle Canyon Estate, Johannesburg, South Africa
Spectacular contemporary home with magnificent entrance of glass and wood to compliment the space and light.
Much like trees providing shade and shelter, this private apartment in South Africa is equipped with the strength of trees: rooted in the South-African wilderness yet fortified and harnessed with Lunawood battens and Luna SHP Profix 2 decking.
Thermowood withstands the harsh elements of the southern hemisphere like no other wood material. In addition to its durable strength in harsh environments, non-toxic material, Thermowood unveils hints of contemporary living at this private apartment while enhancing the connection with its surroundings.