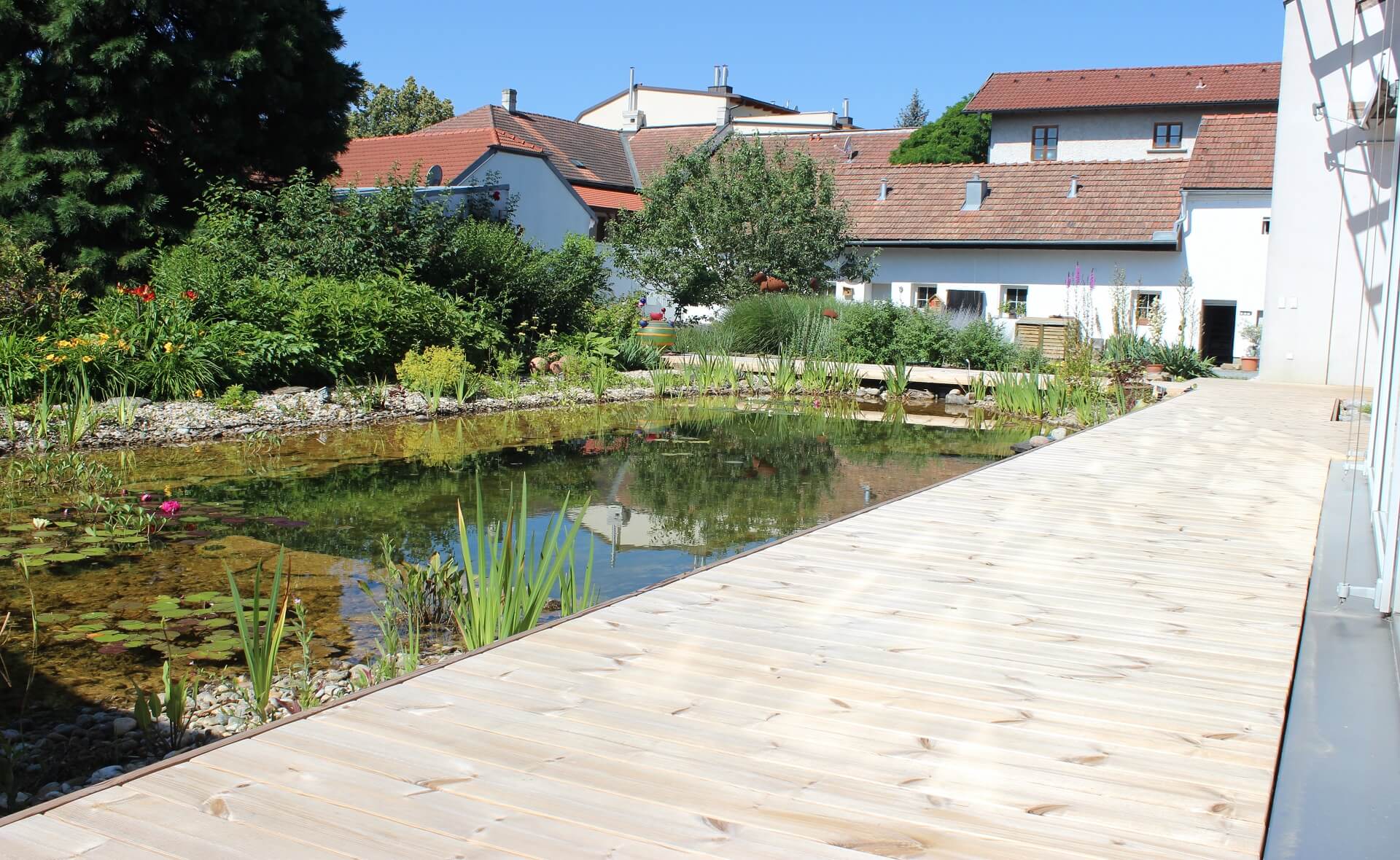 A garden is like an oasis: a refuge from the hardships that come with a stressful lifestyle.
The owners of this residence were not far off in their search of a solution for their terrace. To enjoy their extended outdoor "living room" for a long time to come, they opted for a sustainable and durable solution. In total, 200 m² of Lunawood Thermowood Decking, made from Nordic pine have been laid out. Apart from its incredible durability and dimensional stability, the decking is non-toxic and resin-free, adding to the bliss of this green sanctuary.
Alongside the thermally modified pine decking, the planks have been used in an additional end-use: an insect hotel to restore the ecosystem and to encourage pollinators.