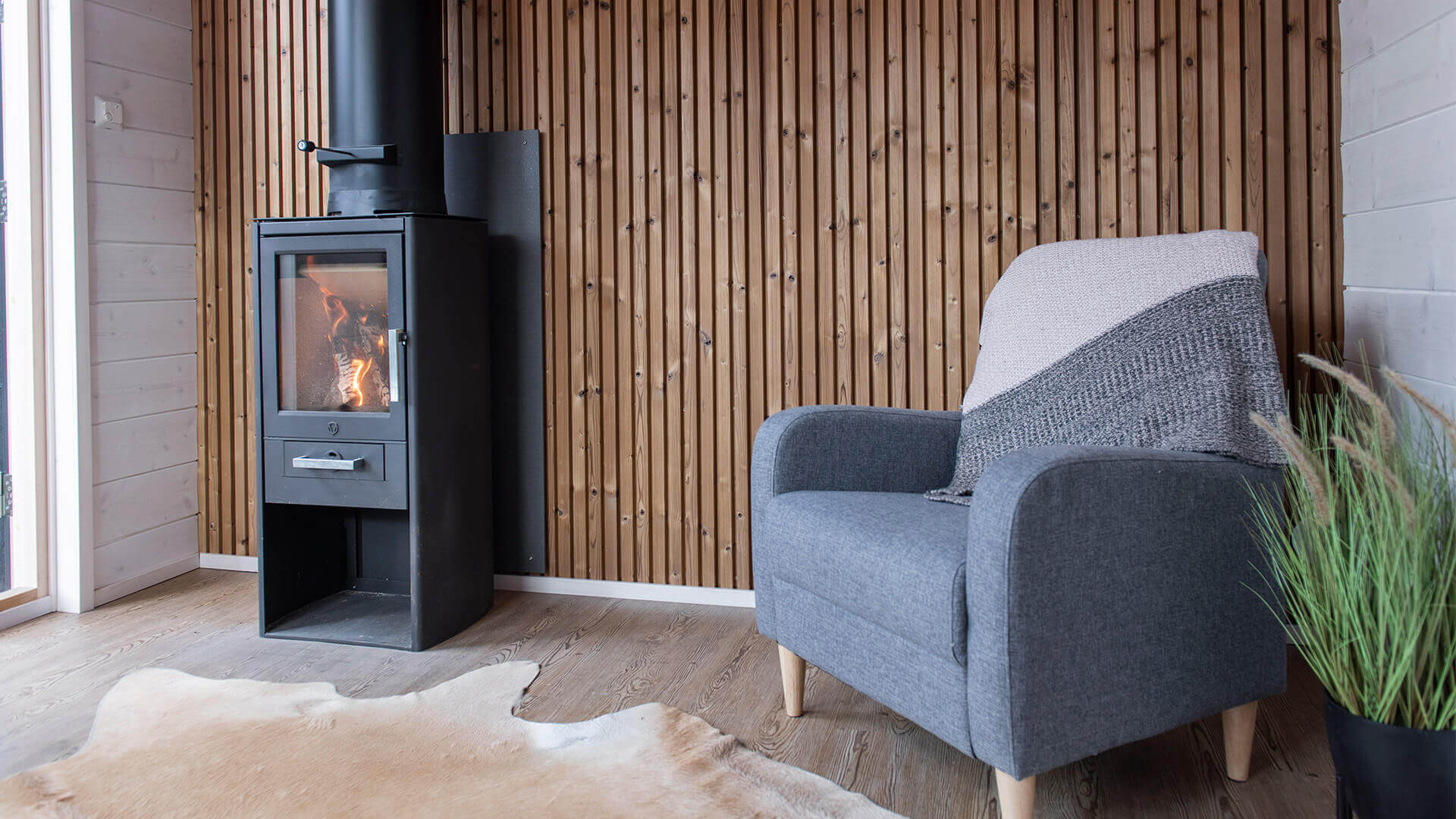 Location
Järvenpää, Finland
Own relaxation room in the backyard is a dream of many and brings luxury to every day life. So also in a private home in Finland, where a dressing room with fireplace has been built in connection with the sauna
The owner, a wood-sector professional used Lunawood Thermowood Nordic spruce in his yard sauna. The horizontally installed tongue-and-groove boards are wide, brushed Luna TGV with LunaThermo-S heat treatment. The LunaThermo-S treatment gives the board a lighter shade of brown compared to the LunaThermo-D treatment. The a back wall and ceiling are also made of Nordic spruce with LunaThermo-D treatment. The product is Luna Triple, which creates a 3-D, bar-like effect. Two different widths of Luna SHP profiles have been used on the benches: 140 and 185 mm.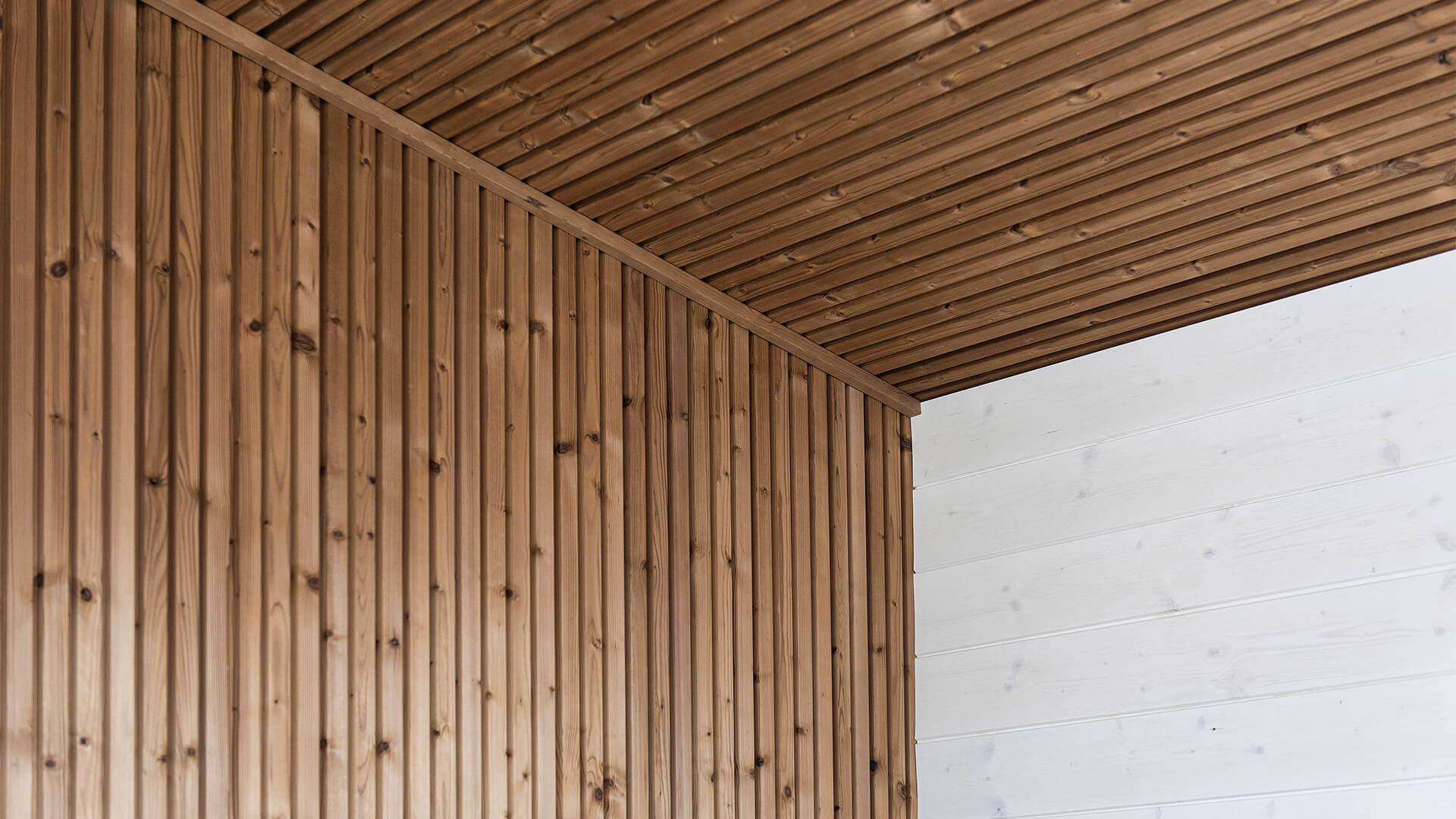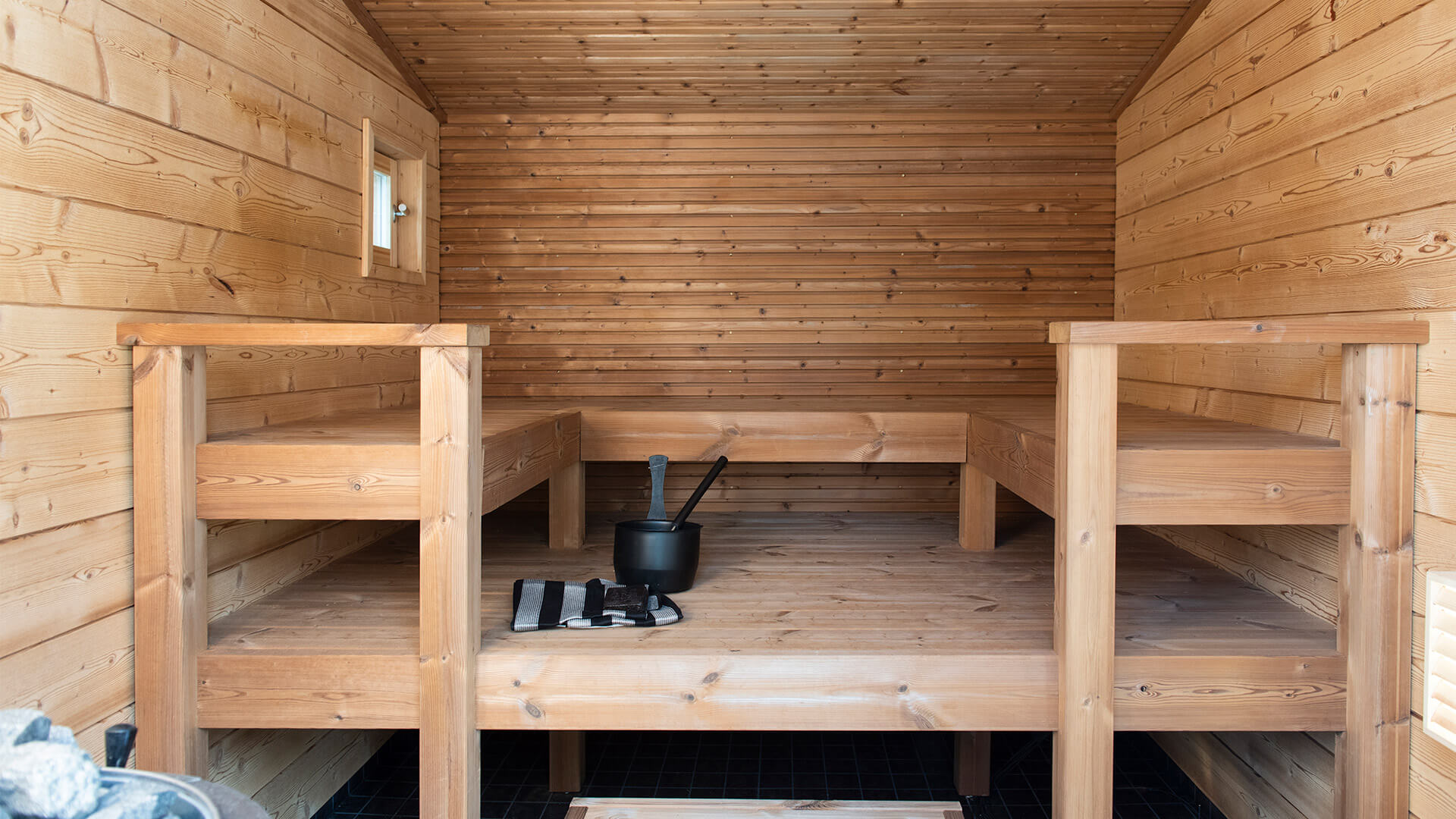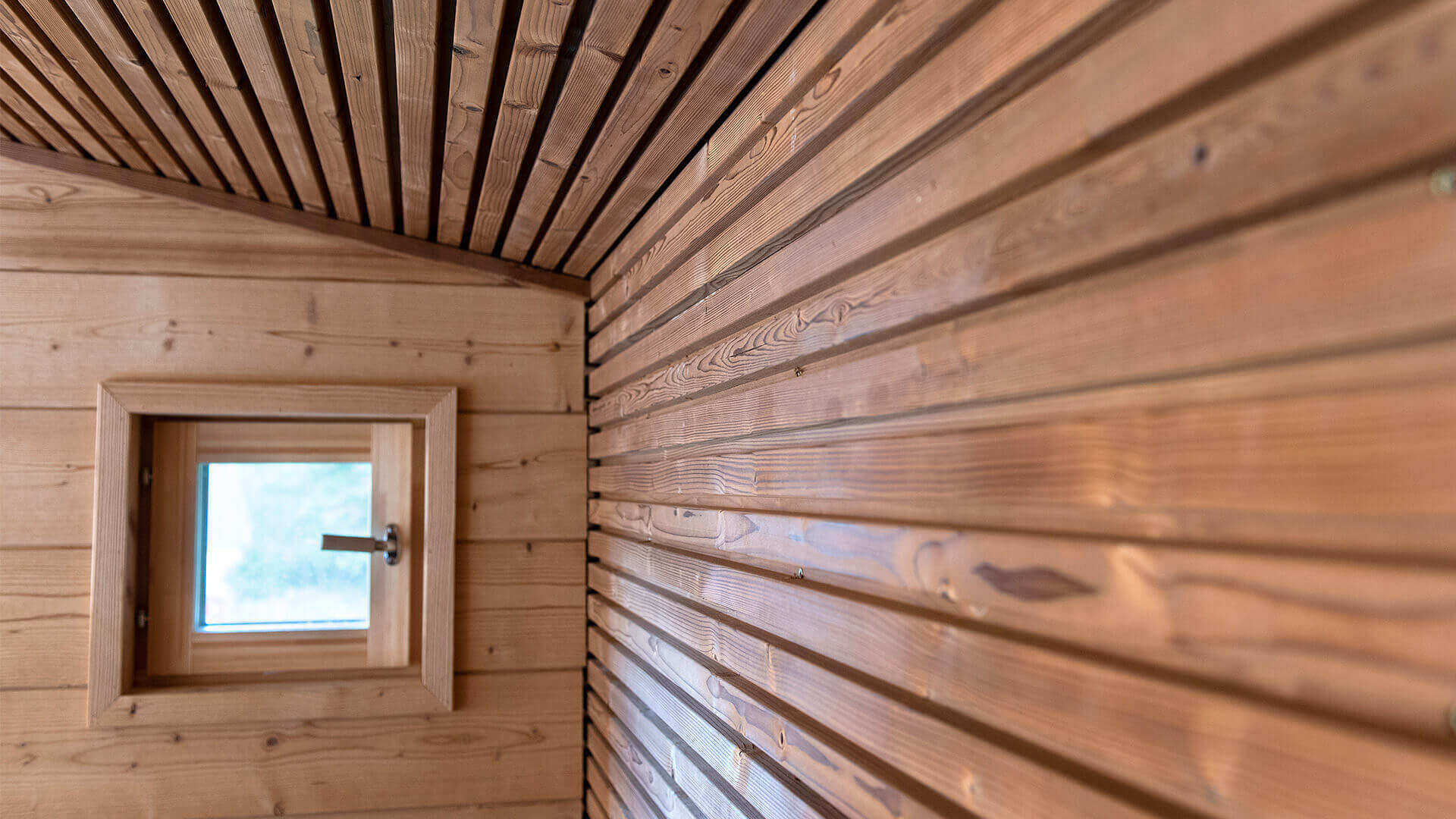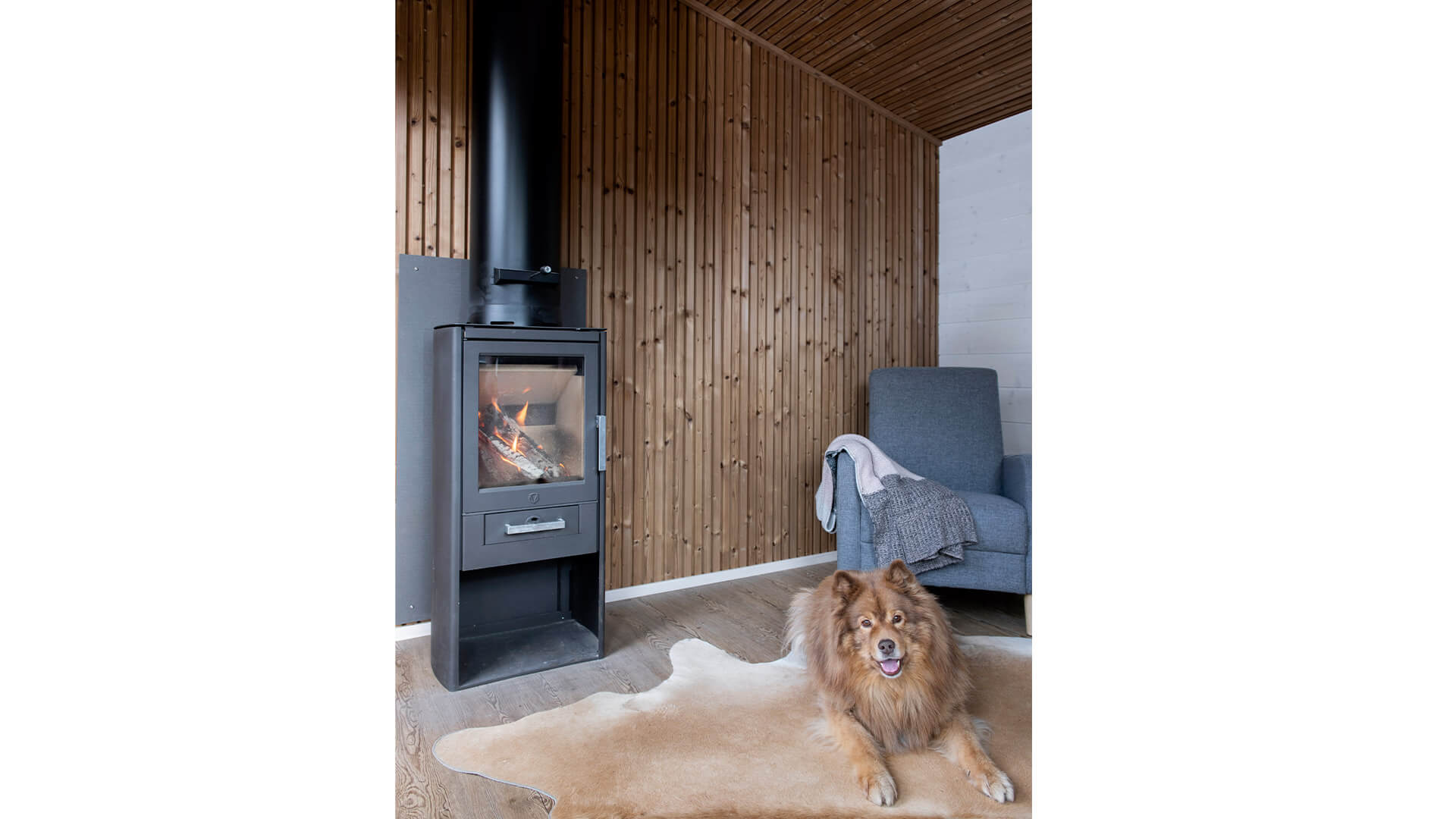 Lunawood Thermowood is sustainable and safe choice. In addition to its attractive appearance, the thermal modification of wood eliminates the risk of harmful missions such as formaldehyde. This makes the wood pure, safe and hygienic for indoor use even for those consumers prone to wood-related reactions.
The walls and ceiling of the fireplace room are featured with easy-to-install Luna Triple to create a cozy yet trendy atmosphere.