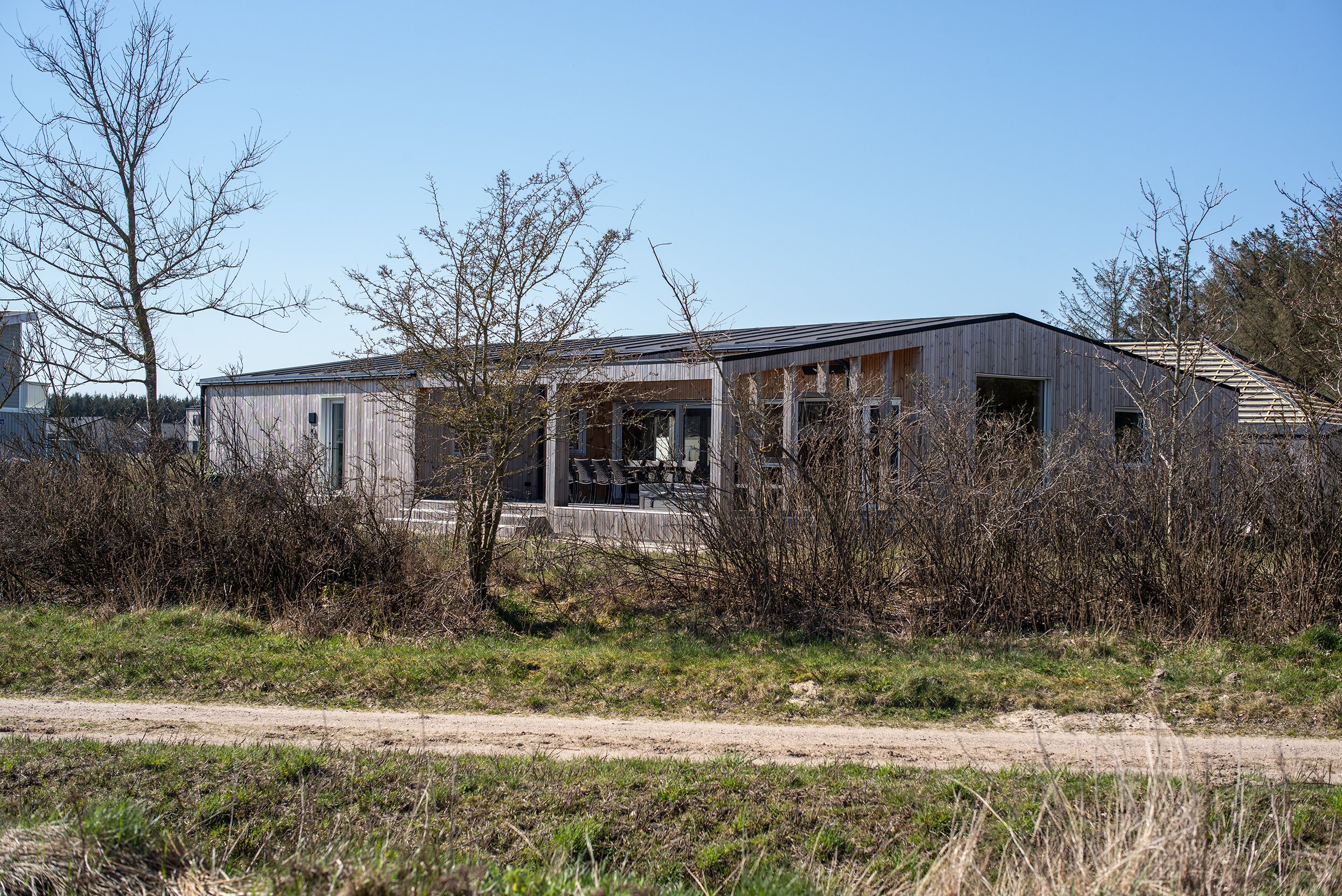 Photos
Helene Høyer Mikkelsen, ©Bergsten Timber
This summerhouse in Denmark is completely made out of wood. The house is made from four modules and gives space for the whole family.
For a true nature feeling, not just the house itself, but also the interior are made from wood. The facade is made from two different sized Lunawood Thermowood panels.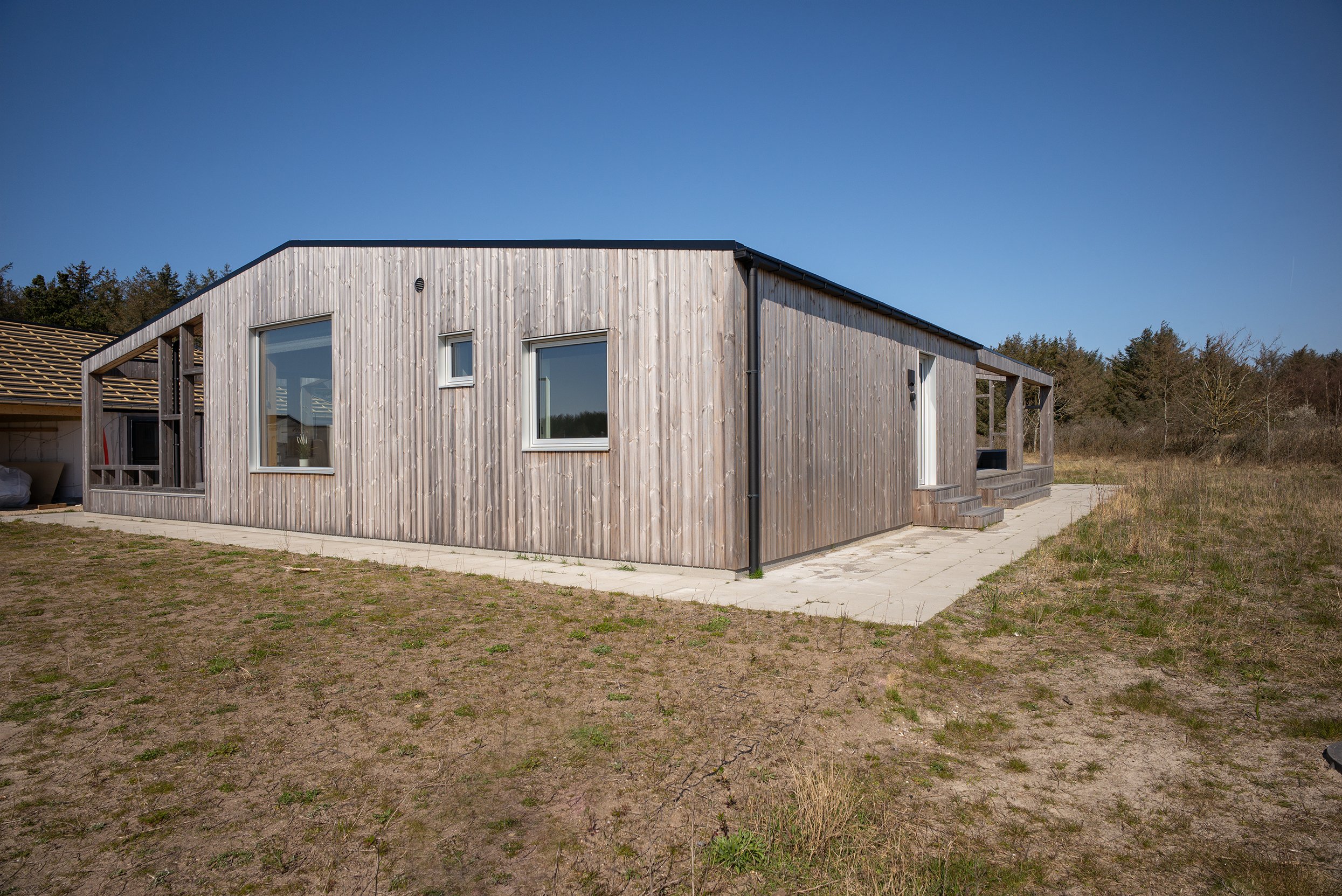 The structure of the facade is used all around the house, also on the terrace pillars. This gives the summerhouse a uniform look. As the facade is left untreated, Lunawood Thermowood will gradually turn into a beautiful silver grey due to natural weathering.